Aside from the widely used emojis and stickers, cartoon avatars have recently been rising in popularity on various social media apps. Many people find these features very fun and relatable. We can even create our own customized avatar that resembles us.
I love jazzing up my conversations with others and express myself using my own personalized avatar. After personalizing my avatar's face, hair, and clothes, I can pick its emotions and even common phrases. For those who want to try this out, I recommend checking out the Bitmoji app.
In this article, I will introduce what the Bitmoji app has to offer. I will also provide a guide on how to download the app, how it works, and more. Discover the following topics to learn more about the app.
About the Bitmoji App
Getting Started with Bitmoji
How to Create a Bitmoji with a Selfie
Bitmoji Deluxe
How to Set Up iOS Bitmoji Keyboard
How to Set Up Android Bitmoji Keyboard
Other Helpful Information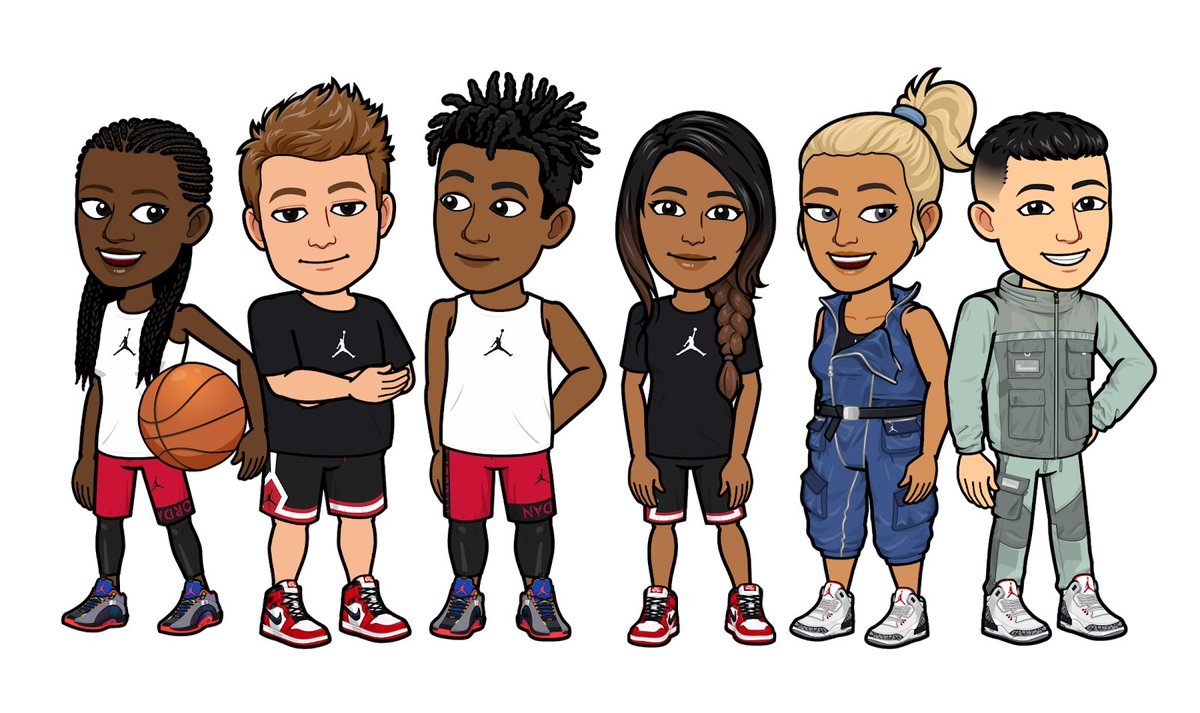 About the Bitmoji App
Bitmoji is an app that allows us to make a fun avatar of ourselves. We can use it in a variety of online moments after it has been created.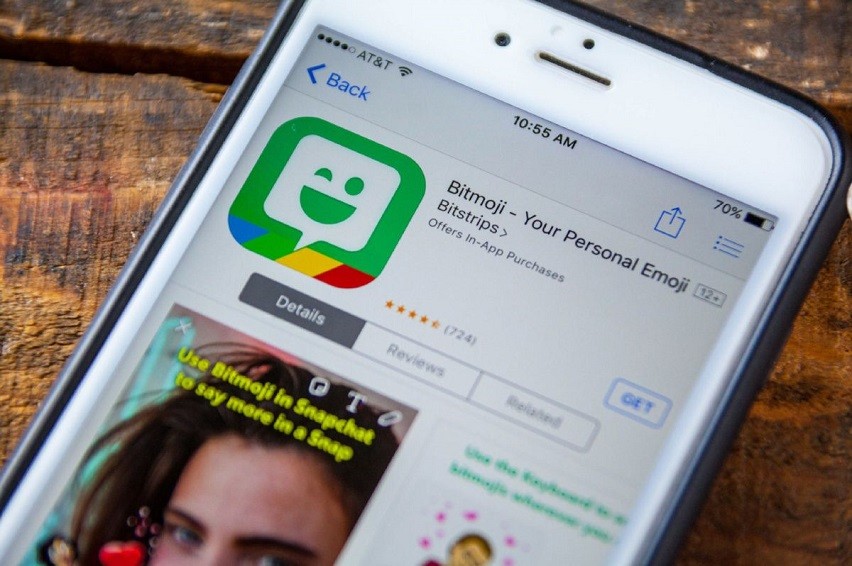 This app lets us send many different cartoons to our family and friends. We can send any cartoon we want through several messenger apps, such as Whatsapp, Facebook Messenger, Slack, Telegram, and more.
Bitmoji was released in 2014 by the Bitstrips company. Snap, Inc., the same corporation that owns Snapchat, purchased the app in July 2016.
How to Download
Bitmoji App is available for free on both iOS and Android devices. You can download it on Apple App Store or Google Play Store.
The iOS app requires the device to have iOS 9.0 or later, while the Android app requires the device to have Android 4.3 or later.
Getting Started with Bitmoji
Create a Bitmoji account to store and use the mini cartoon avatar in every app that can use Bitmoji. Bitmoji accounts can be created in two ways: by signing up with an email address, or with a Snapchat account.
Make sure that when signing up for Bitmoji, the email address or Snapchat account is being used for the first time. Otherwise, try a different email address or Snapchat account if it does not work.
Take note that there is a minimum age requirement to be able to use the Bitmoji app.
How to Create a Bitmoji Account
You can register for Bitmoji using an email address if you don't have a Snapchat account. To sign up, download and install the Bitmoji app onto your mobile device and select 'Sign Up with Email.'
If you have a Snapchat account, use it to register a Bitmoji account. Simply open the Bitmoji app and press 'Continue with Snapchat' to get started.
The Snapchat app can also be used directly to create a Bitmoji account. On the Snapchat app, tap the profile in the top left corner. Then, scroll down and tap 'Create My Bitmoji.' From there, just follow the instructions provided.
How to Create a Bitmoji with a Selfie
I can take a selfie and the Bitmoji app will generate an avatar for me while I'm first creating my avatar. However, this function is only open to new users.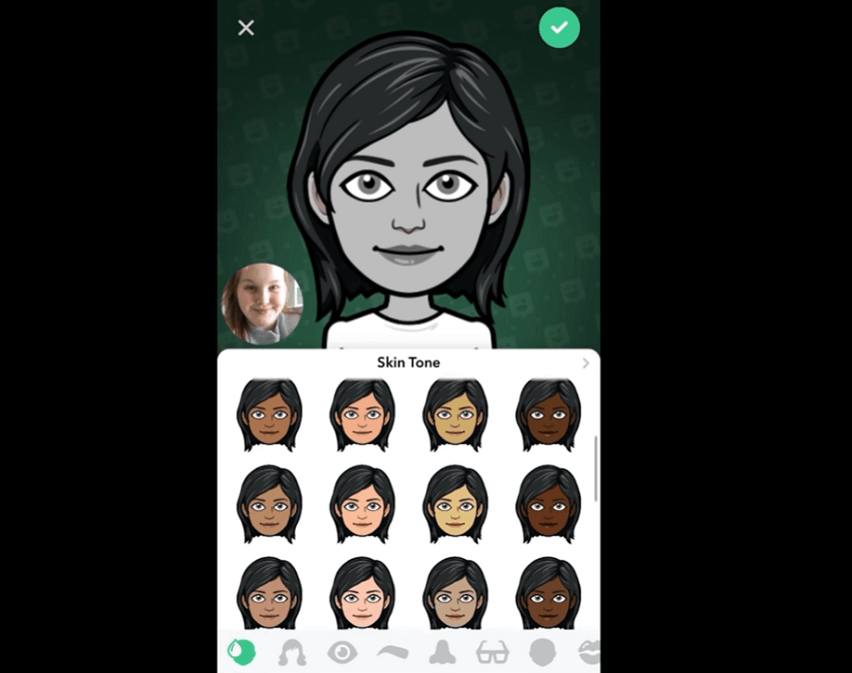 Once the new account details have been completed, you can choose a default avatar that closely resembles your look. Then, when asked to begin with a selfie, tap 'Continue,' and give Bitmoji permission to use the camera.
In decent lighting, the face should be centered in the circle to take a selfie. Finally, pick the avatar you like the best. You can still change your Bitmoji's features if you dislike any of them.
Change Avatar Style
I really like the option to choose from three unique avatars at any time. Bitmoji Deluxe, Bitmoji Classic, and Bitstrips are the three different types we can select from.
By clicking on the round gear icon in the top-right corner of the Bitmoji screen, we can change our avatar style. Just tap 'Change Avatar Style,' and swipe through the options to find the one we want.
Bitmoji Deluxe
Experience the most customizable avatar style, the Bitmoji Deluxe. This style includes the most requested features to access a range of amazing options.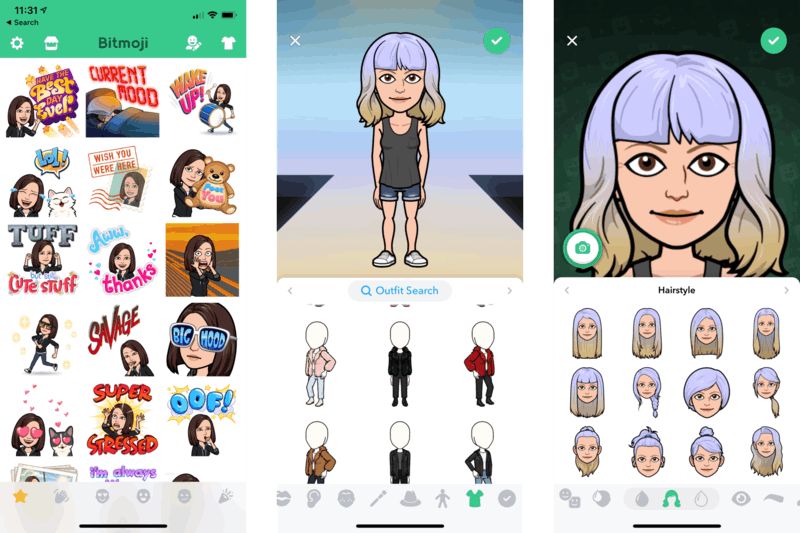 I enjoy using this app because it has more than 100 different hairstyles and hair treatments, like highlights, ombré, and balayage. There are more skin tones and makeup palettes, as well as more options and colors for headwear and glasses.
How To Get Bitmoji Deluxe
Tap the Gear icon in the top-right corner of the Bitmoji app. The next step is to tap on 'Change Avatar Style.' Swipe to find 'Bitmoji Deluxe,' and then tap on 'Use This Style' to save.
When you upgrade to Bitmoji Deluxe, you won't lose your old avatar.
How to Set Up iOS Bitmoji Keyboard
On the iPhone, the Bitmoji Keyboard is the quickest way to send stickers. Keep in mind that we can change keyboards at any time by pressing and holding the Globe button.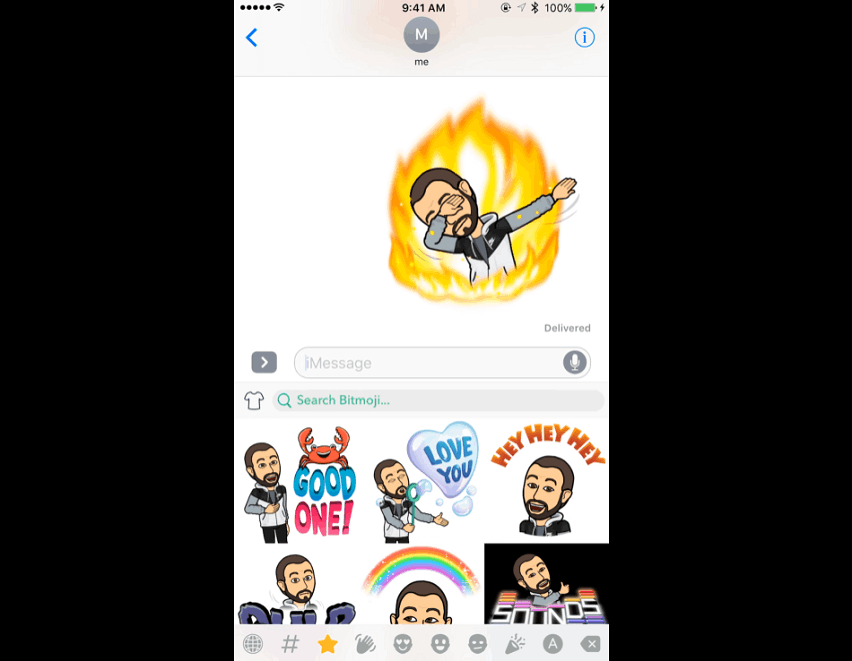 If there is no Bitmoji Keyboard installed on the phone, simply download the app and sign up or log in. To use the Keyboard tab in the Bitmoji app, press the Globe icon at the bottom of the screen. Set up the Bitmoji Keyboard by following the directions.
You can manually set up the Bitmoji Keyboard if it is not seen in the Keyboard tab by going to the Settings section of your device. Tap 'General,' and select 'Keyboard.' Then, tap 'Add New Keyboard' and pick Bitmoji. Lastly, activate the 'Full Access' button.
iOS Bitmoji Keyboard Permissions
Bitmoji requests full access to their servers so that they can import the personalized Bitmoji files. Bitmoji Keyboard does not have the function to read or access keystrokes typed on iPhone or third-party keyboards.
Apple has a standard pop-up message that shows on the screen when users allow full access. It is necessary for every keyboard that connects to the internet.
How to Set Up Android Bitmoji Keyboard
On Android, the Bitmoji Keyboard is the most convenient way to send Bitmoji stickers. We will get sticker suggestions when we chat using it. We can also search the full Bitmoji sticker collection by category. We can even attach and send emojis without shifting keyboards.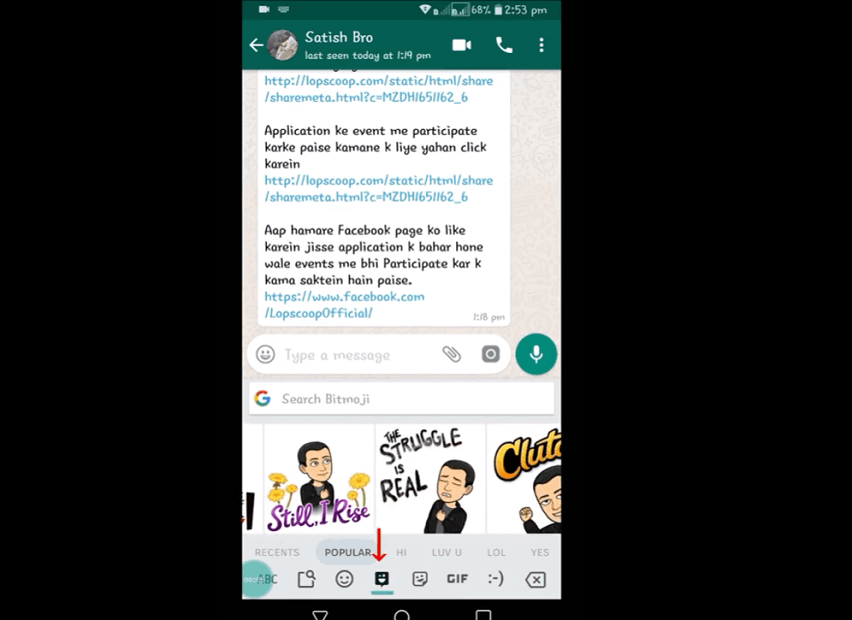 Install the new update of Bitmoji on your phone and sign up or log in to use the Android Bitmoji Keyboard. To access the Keyboard tab in the Bitmoji app, press the Globe icon at the bottom of the screen. To allow Bitmoji on the keyboard, follow the directions provided.
If this feature cannot be seen, manually add it by downloading Bitmoji and signing up or logging in. Go to the Settings of the device. Select 'Languages' from the menu and the type 'Virtual or On-Screen Keyboard.' Tap on 'Manage keyboards' which will then enable the Bitmoji Keyboard.
Android Bitmoji Keyboard Permissions
The notification that displays on-screen as we try to sync the keyboard with Bitmoji is a standard pop-up of Android needed for any keyboard that goes online.
The Bitmoji application needs full access authorization for the Bitmoji keyboard. This is to import the Bitmojis from their servers and provide them to us users on our device keyboard.
When the Android keyboard is used, Bitmoji Keyboard for Android, or any other third-party keyboard, Bitmoji Keyboard does not gather information on keystrokes or text input into any program.
Other Helpful Information
The only information recorded in the app is the text submitted when we use the Search feature in the Bitmoji app to search for Bitmojis. The data is retained for 30 days. Bitmoji uses this data to improve its products in the future.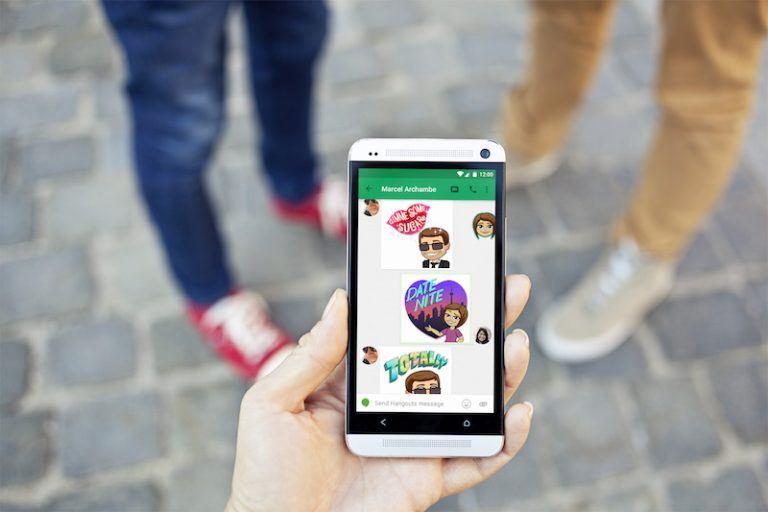 For security concerns, it is advisable that you avoid entering any personal information into the Search feature.
If there are troubles sending stickers to a particular app, try checking if the app is updated and contact the app developer when problems occur.
How to Clear History in Bitmoji
Bitmoji keeps certain details from its users when they sign up for Bitmoji and use their services, such as how they have used their items and how often they change their Bitmoji looks.
The information the app obtains from us users is separated from the account after we delete the history. This includes search keywords, how many times Bitmoji has been accessed, how many Bitmoji stickers we have sent, and how many styles have been saved.
Only the Bitmoji mobile app allows us to delete the history. You can clear the data in the latest version of Bitmoji by tapping on the gear icon in the top-right corner and selecting 'My Data.' Tap 'Clear History,' then confirm that you want to delete the stored data.
Conclusion
For me, the Bitmoji app is a fun and free way to upgrade our messages and add a twist to our online appearances. It is simple to download and use on our devices. Now that we have learned how to use this app, we can start to enjoy the avatar versions of ourselves!