Like any other dating app, Kismia wants to be a platform where users eventually meet their companions and enter a serious relationship. The Kismia app wants to bridge the gap between users to find the perfect match based on their compatible interests.
I find the dating app interesting because I can send messages to anyone without matching with them first.
Check out how I use the Kismia app to find the people who might perfectly match my interests and preferences.
Discovering Kismia
Creating an Account on Kismia
Completing My Profile
Looking for a Potential Partner
Sending Messages to Others
Subscribing to Kismia Premium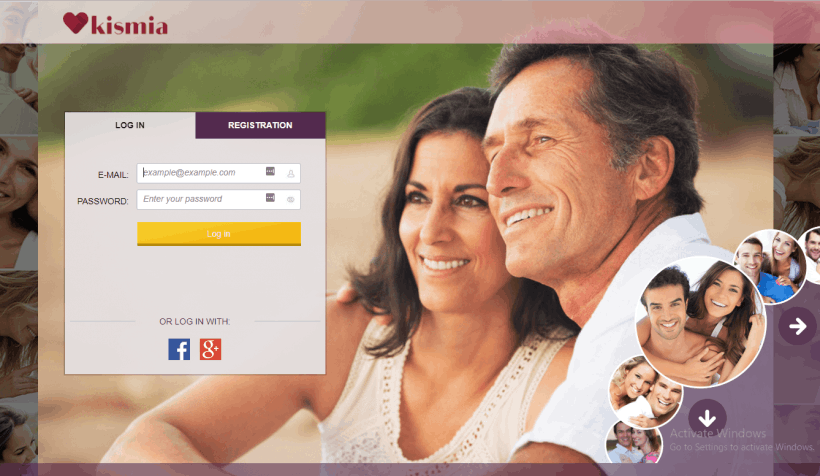 Discovering Kismia
The Kismia app understands that there are millions of people around the world who are actively looking for relationships. As proof, Kismia records a constant daily increase of its users who register on the app to meet and chat with new people online.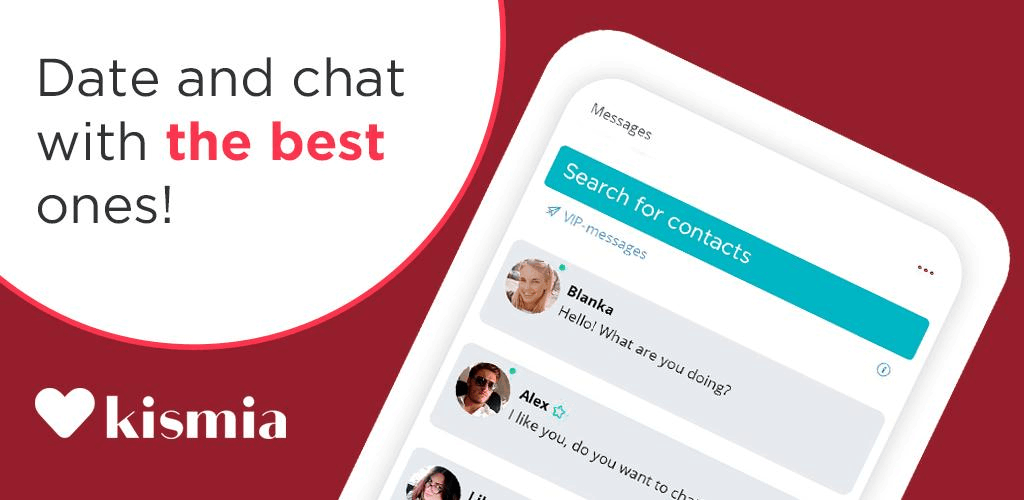 Even though the Kismia app was released in November 2020, it quickly gained over 1 million downloads. Kismia promotes that online dating can be a great avenue to find love, start relationships, and even build families.
Kismia is known for its high user activity because they encourage the users to actively find someone that may interest them. Through Kismia, it is easy for us to find people looking for relationships near our area.
Installing the Kismia App
Kismia has already gained popularity as an online dating website wherein it has been proven to help users meet men and women worldwide for more than five years already. To cater to more interested individuals in online dating, the Kismia group launched the app in 2020.
I have become more active on online dating because of the accessibility that the Kismia app brought. I installed the Kismia app for free on the Google Play Store, but it is also available on the Apple App Store.
Even though the app is free to download, there are in-app purchases and premium subscriptions that offer a better user experience for online dating.
Creating an Account on Kismia
When I installed the app, it welcomed me by asking if I was ready to start online dating in the hopes of creating a serious relationship. Kismia asked if I had an account already or wanted to create a new one. Old users will have to provide their registered email and password.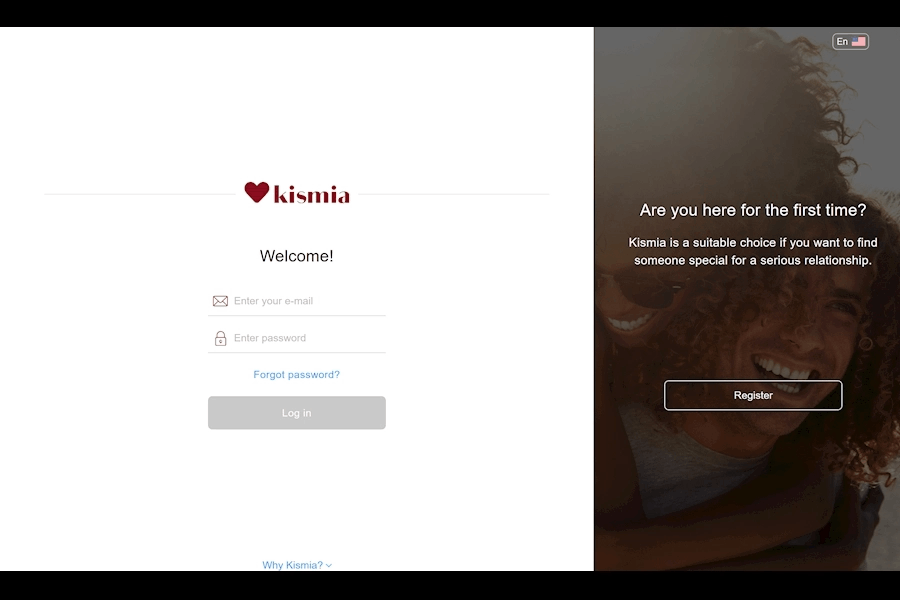 In addition, old users can continue using their registered or linked Google or Facebook accounts. Even though I have an account on the online website, I wanted a fresh start on the mobile app. I decided to register and create a new account, so I clicked the "Join Now" button.
Kismia proceeded to ask me personal questions to build my profile. The app asked for my sex, first name, and birthday. Interestingly, Kismia also wanted to know my dating goal, so I had to indicate whether I wanted a serious relationship, casual dating, or conversation and friendship.
I allowed Kismia to access my mobile device's location to meet single individuals in my area. Then, the app lets me choose the preferred age for my matches.
Granting Permissions to Kismia
Upon installing the app, Kismia stated that continuing and creating an account means accepting its License Agreement, Privacy Policy, and Subscription Terms. Aside from these conditions, the app also asked me to permit it to access several things on my mobile device.
Kismia wants to access my device ID and call information to read my phone status and identity. The app also wanted to access my storage to read or modify the photos, media, and other file contents. It also wanted to know my location through approximate location and precise location.
Moreover, I granted Kismia access to my contacts and my camera. Kismia also wants to receive data from the Internet, run upon startup, have full network access, view network connections, and control phone vibration.
Completing My Profile
After giving permission and creating an account on the app, Kismia asked me to upload my photos. It mentioned that a great photo ensures an 80% dating success rate. I was encouraged to upload one photo because a variety of photos will capture the different sides of my personality.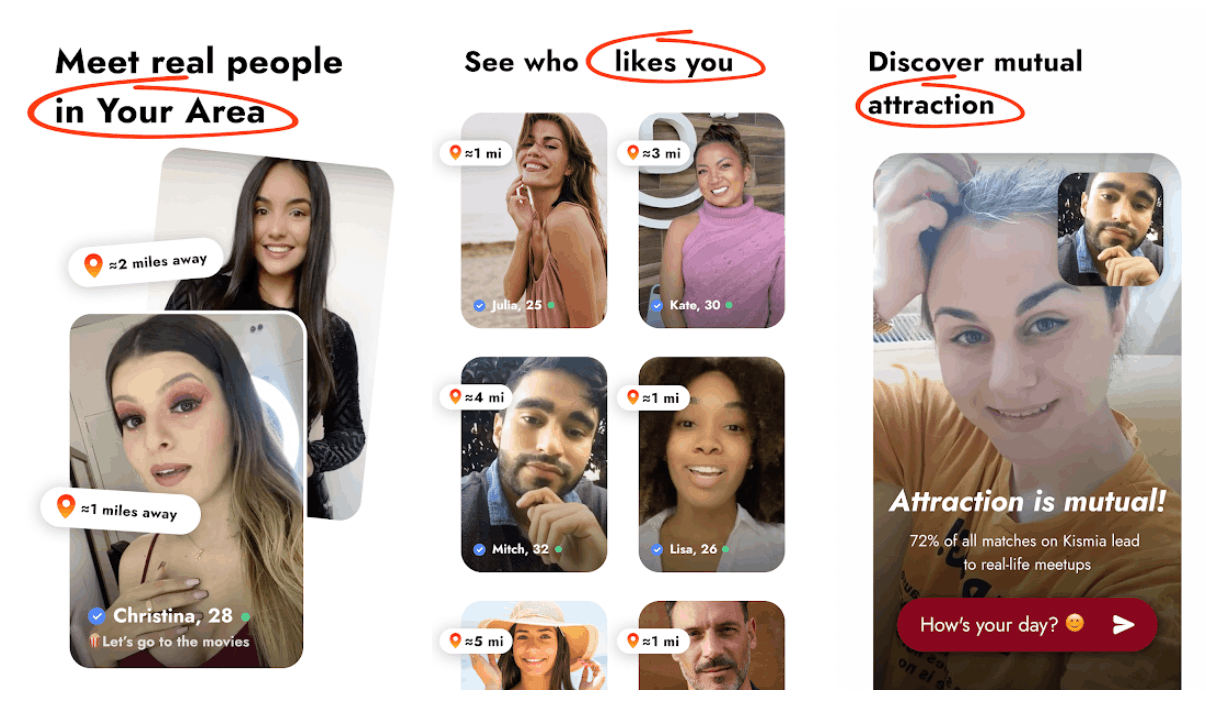 There are three ways to upload photos on Kismia. I can upload from Facebook, upload from my gallery, or take a new photo. Those who have yet to decide which photos they want to upload on the app can skip the step by clicking the "Later" button.
After uploading photos, the app asked me to tell more about myself so that Kismia can help me find people who perfectly matched me. First, I chose my interests among the pool of options that Kismia provided. I chose games, books, music, work, traveling, outdoor activities, movies, etc.
In addition, I specified my height and weight. Then, I added the languages that I can speak, my current relationship status, religion, ethnicity, and children (if any).
Adding Other Information to My Profile
Interestingly, Kismia wants me to include whether I want to have children in my profile as the app promotes building families. I have to choose whether I would like to have children. I could choose between saying I do not want children right now but may later or firmly I do not want any children.
Another interesting question is how often I drink alcohol and smoke. On a more serious note, I also indicated my highest level of education from the options: high school, vocational high school, some college, bachelor's degree, master's degree, doctoral degree, or more than one academic degree.
Kismia listed common career fields such as defense, public sector, IT, advertising, healthcare, education, manufacturing, media, construction, trade services, service, transportation, or finance. Lastly, I added my current professional status.
Looking for a Potential Partner
Once I finished creating my profile by providing personal information, the app analyzed my profile to find other individuals that may be interested in me. I liked that Kismia identified a specific number of individuals ready to chat with me.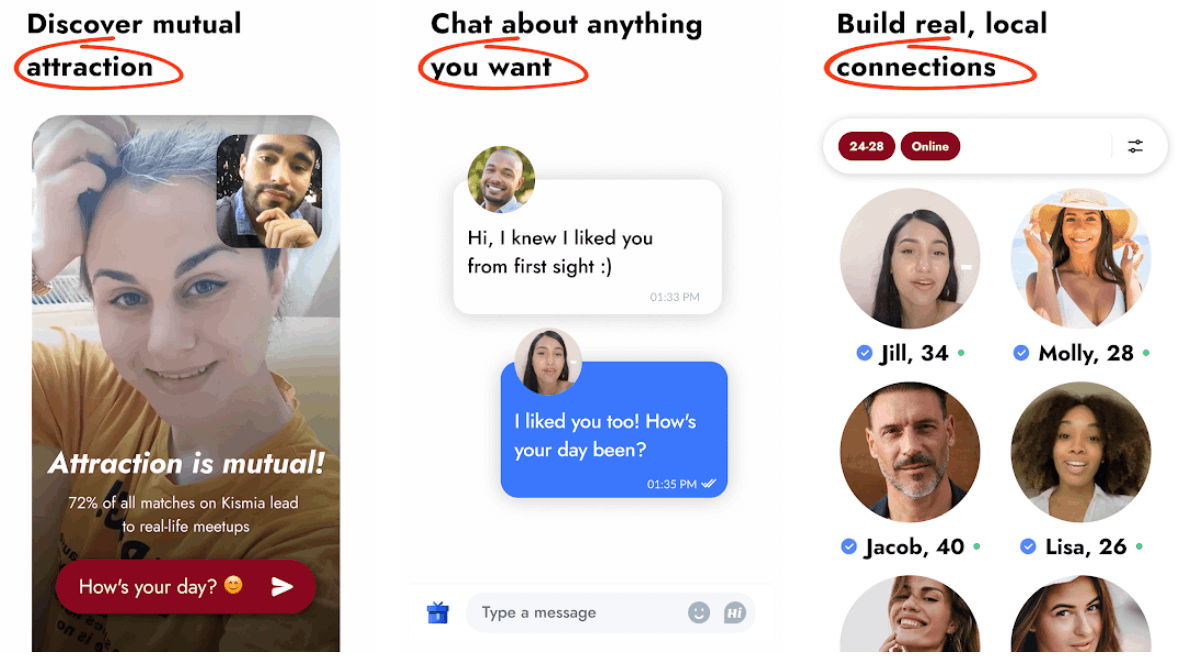 I liked the Kismia app because I do not have to match with other people to be able to chat with them. I can send a chat to anyone I find interesting. I can check the profiles of nearby individuals where I can see their photos and profile.
I can see information about any user I click on, including their name, age, and dating goals. Swiping the profile to the left means I am not interested in the user, but swiping them to the right or tapping the heart icon below their photos entails that I am interested.
Kismia Premium users can see all the profiles that they liked in one place. The "Liked" tab on the bottom of the screen lists all users so that they do not have to experience trial and error.
Searching for Other Users
I can use the "Search" tab beside the profile that Kismia recommends to me based on my preferences and information. I can find all the users nearby even though we have a lower match percentage because of different preferences.
Free version users cannot filter the profiles to scroll through hundreds of profiles. Meanwhile, Kismia Premium users can filter by adding preferences on habits, goals, and other information.
Sending Messages to Others
The main feature of any dating app is the chat option. As I mentioned, Kismia is unique because I can send a message to anyone I like or am interested in aside from clicking the heart icon. All the messages will be saved on the "Chats" tab.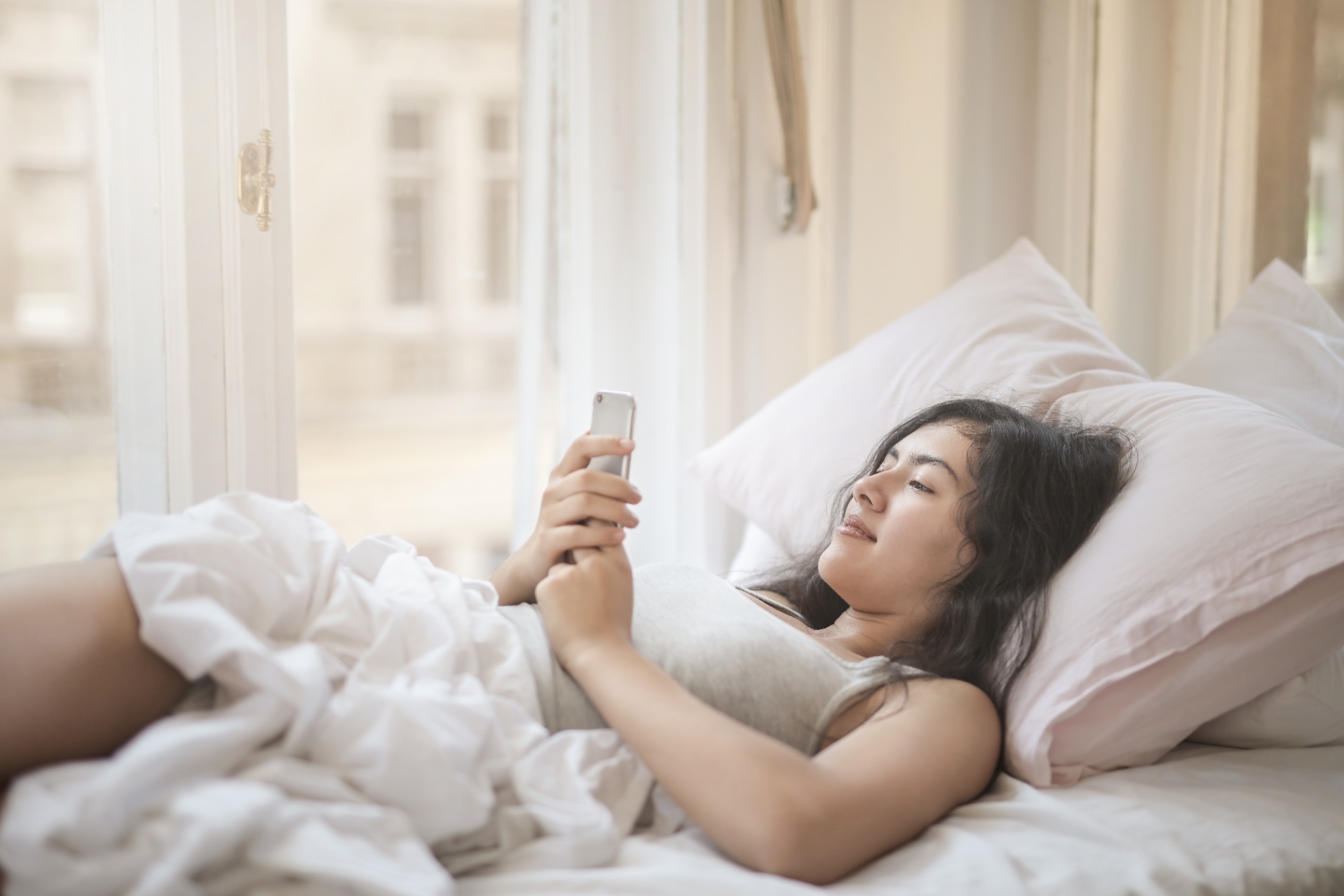 I can start with just sending a wave to them to indicate that I am interested. Kismia provides several options for a greeting, which can be a great conversation starter and leave a great impression on potential matches.
It is also possible for me to save the profile of the person I am currently interested in by using the "Add to Favorites" features. With this, their profile will be on top of the list. I can also delete the entire conversation.
Using Stickers
To make the conversation more interesting and exciting, Kismia offers an option to send a surprise photo or stickers. There are several stickers that I can send to the other users, which are categorized into animals, relaxation, food, romantic, and many more.
Kismia Premium users can send any sticker unlimitedly. However, the free version users need to refill the stickers, which cost "coins." These coins can be bought separately as an in-app purchase.
Subscribing to Kismia Premium
As mentioned, the Kismia app lets me have a better online dating experience by subscribing to its premium version. By subscribing, I can have personalized content based on my preferences and daily activity on the app.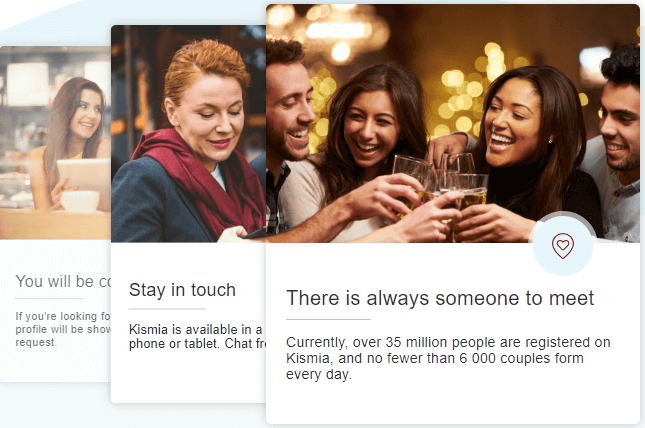 I can search for people through goals, habits, and interests, which is why I paid for the subscription. I want to ensure the people I meet match my interests and preferences. Moreover, I can chat unlimitedly with anyone.
It is important to check the profile of people before chatting with them. Aside from their interests, I look for their photos to display their personality. With the Kismia Premium, I can view all the photos in any profile.
The other premium perks of subscribing to Kismia Premium are finding people who liked me (my profile), seeing who frequently visits my profile, and getting 24/7 online technical support.
Knowing the Kismia Premium Prices
The Kismia app uses the "freemium" model, which means I can still enjoy it even if I do not subscribe to its premium plans or in-app purchase items. However, I opted to subscribe because I want to experience the perks by paying through credit card, Google Pay, Apple Pay, or PayPal.
Kismia offers a premium membership trial for one week that costs $11.99. The monthly premium subscription is $27.99, and the premium subscription for six months costs $49.99. I chose the six-month subscription plan as I can save money this way.
Conclusion
The Kismia app is an interesting online dating app as it promotes serious relationships among its users. It allows its users to chat with anyone even without matching. It has a premium subscription for a better online dating experience.
If you are looking for love, check out this app today!