TikTok made waves throughout the world with its short videos that are intriguing, creative, and fun.
The video-sharing app has caught the public's attention. Fans even download their favorite TikTok videos to watch them over and over again.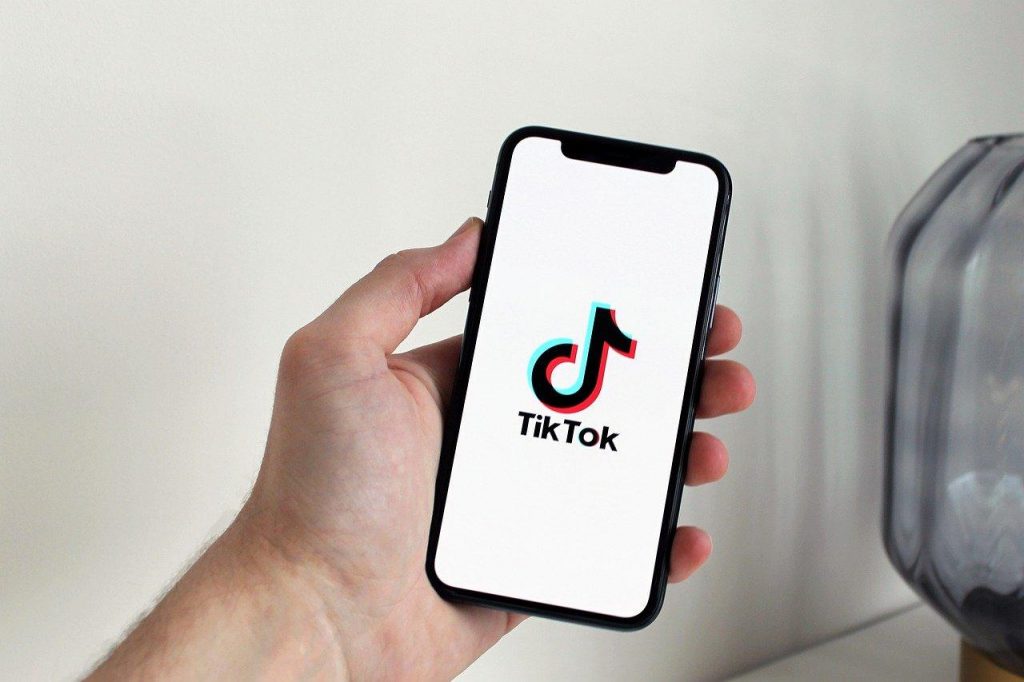 Who can get enough of the video clips showcasing impressive dance moves, lip-synching, and some extraordinary tricks? This guide will show you how to download TikTok videos for free. In the article, discover below which topics we will talk about.
How to Use TikTok

TikTok Privacy Policy

What Should You Know Before Video Downloading on TikTok?

How to Download TikTok Videos for Free

Downloading Protected TikTok Videos via Apps

Downloading Protected TikTok Videos via Websites

Downloading TikTok Videos via Live Photos on iPhone

Downloading Multiple TikTok Videos to Your Computer
How to Use TikTok
TikTok, developed by the Chinese technology company ByteDance, is available on the App Store and Google Play.
The app requires a quick sign-up, and then you will have to set your profile up before gaining access to the application. Your profile will show your username and bio information to anyone interested in following you on TikTok.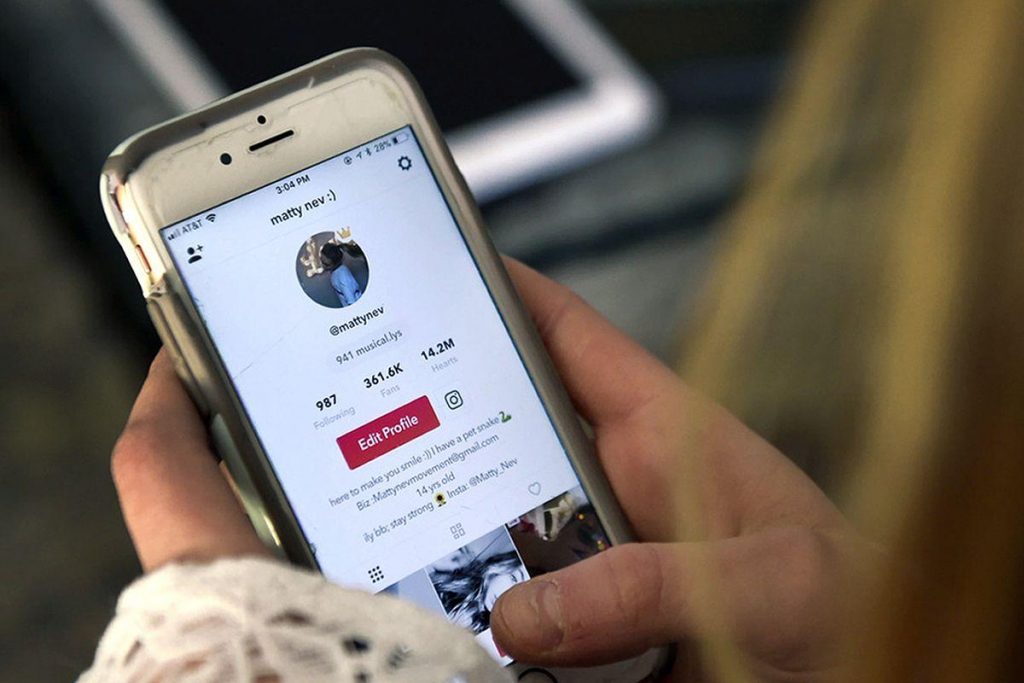 When you open your application, the first thing that you see is the video feed. The videos that are currently trending are usually the first ones to pop up on your screen. With trending videos, we refer to the videos being liked, shared, and commented on the most. 
As of October 2020, TikTok surpassed Instagram as the second-most popular social app for U.S. teens.
Finding Videos to Download
You can create TikTok videos or just enjoy the content that other creators post. TikTok videos are very versatile; they can play music in the background and can be slowed down, sped up, or edited with the app's tools and filters. 
If you are looking for a particular video to download, you can go to the app's search area. This will allow you to search for specific videos or accounts. 
TikTok Privacy Policy
If you search for ways to download videos from TikTok, you might have a hard time due to TikTok's privacy settings. As a side note, it is essential to know that TikTok offers users privacy options as well. 
That means that you can set your account as "private." Private clips are visible to TikTok but not to other TikTok users if the account holder doesn't allow other people to view their content. 
TikTok users can also customize the interactive feature based on their preferences. You can select which users can interact with you through the app. 
You can choose who can send messages to you through the application, comment on your videos, "react to your video," or "create a duet video" with them. TikTok videos can be set to either "private," "friends only," or "public," regardless if the account is private or not.
Reporting Inappropriate Videos
If you stumbled upon a video that you believe is offensive, discriminatory, or spammy, report it immediately to TikTok. 
Users can report accounts by providing information on the account and how it violates the policies of the application.
Children won't be able to view and download content that is not appropriate for them because it can be blocked and reported.
What You Should Know Before Video Downloading on TikTok
Before you download any TikTok videos, remember that existing copyright laws protect videos. Copyright does not only protect original works of authorship like music videos.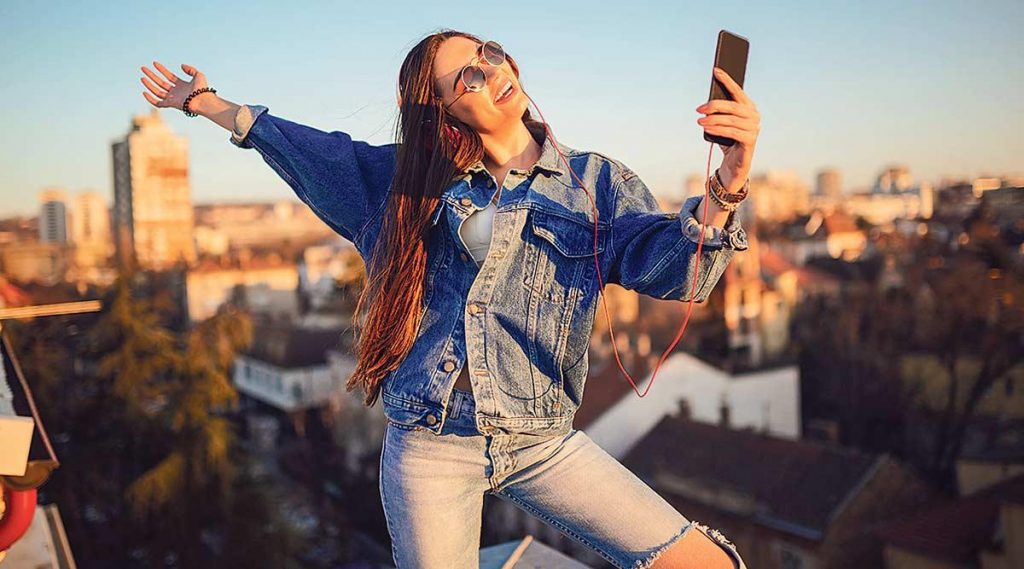 It also protects an original expression of an idea like how the music videos are conceptualized and made.
According to TikTok's Terms of Service and Community Guidelines, users cannot post, share, or send any content that disrespect another person's trademarks, copyrights, or other intellectual property rights. 
TikTok requires proper authorization and a legally valid reason for using any copyrighted content on its platform.
Copyright and Trademark
Users themselves can resolve copyright and trademark complaints, but they are also encouraged to file a Copyright Infringement Report and a Trademark Infringement Report. 
TikTok's Intellectual Property Policy states that if you are unsure whether the video you want to report violates copyrights and trademarks, you must seek legal advice before reporting it. 
Videos that violate copyrights and trademarks can be taken down and, after repeated offenses, the account owners could be suspended. 
How to Download TikTok Videos for Free
Public videos on the app can be downloaded simply by searching for your desired video and tapping on it to play.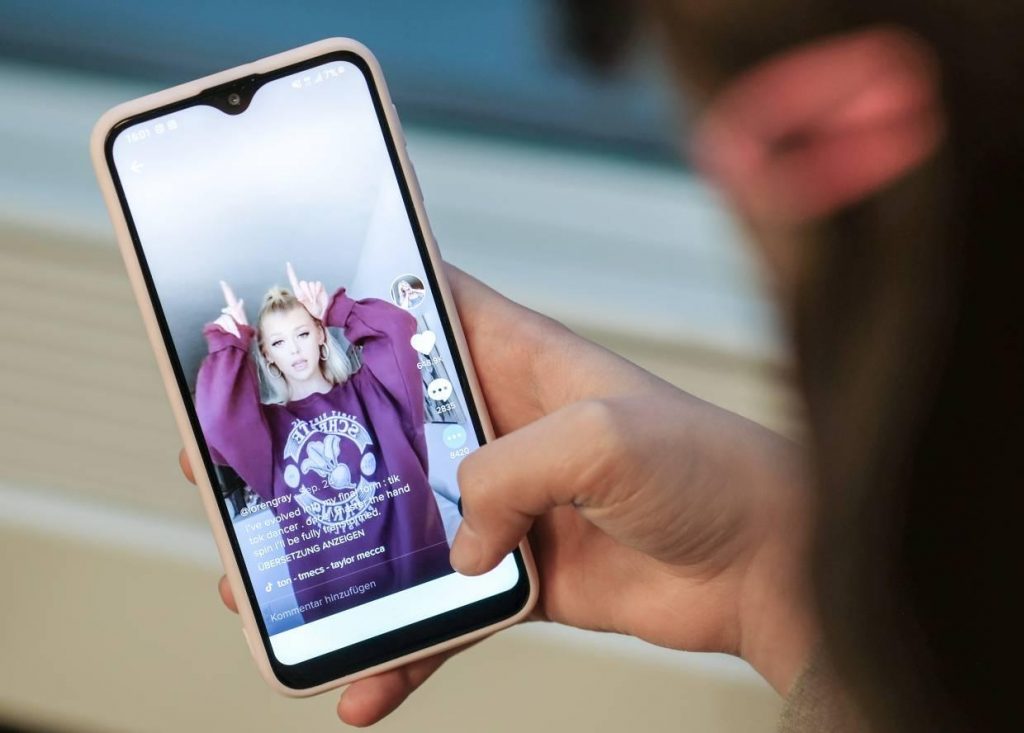 Once the video has already started playing, tap and hold down on the video, and this will show three options on your screen. 
Select the 'Save Video' option and pick a folder or area to save the video in. Alternatively, you can also download TikTok videos by simply using the Share icon found on the screen. 
To do this, find and play the video you want to download. Then, tap on the 'Share' icon. Click on the 'Save Video' option, and this will direct the clip to be downloaded on your device. These videos will usually bear a watermark to help credit the owner. 
TikTok Videos with Watermarks 
TikTok videos creators protect their content with watermarks. These videos can still be downloaded using third-party tools. If you are an Android smartphone user, simply visit the Google Play Store and search for "Video Downloader for TikTok." 
For iOS users, you can download Total Files, a cloud file manager that allows users to save the target video file. Tap the Share Icon on the video of your choice, then find and choose the Copy Link button. 
Paste the copied link into the URL bar on Total Files, visit it, and then go to the option that allows the downloading of the video.
Downloading Protected TikTok Videos via Apps
If you do not want the downloaded videos to bear traces of watermarks, you can also try using dedicated apps. This way, you can download those clips that are protected.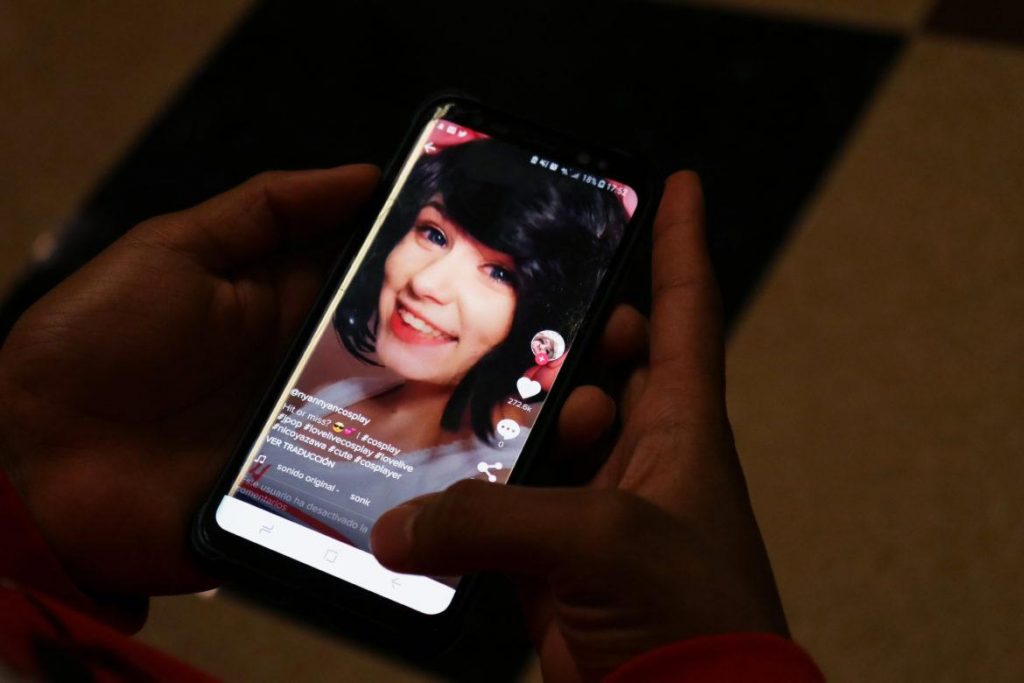 One of the apps you can use to your advantage is Video Downloader for TikTok by Avalon Infotech. 
Download Procedure
To use this and other similar apps, simply look for the video you wish to download and tap on the 'Share' icon. 
Then, choose 'Copy Link' and paste the link on the app provided. Proceed by pressing on the 'Download' button. The app will save it on your device. 
Downloading Protected TikTok Videos via Websites
Alternatively, you can use a dedicated website that downloads your favorite TikTok videos without the watermark.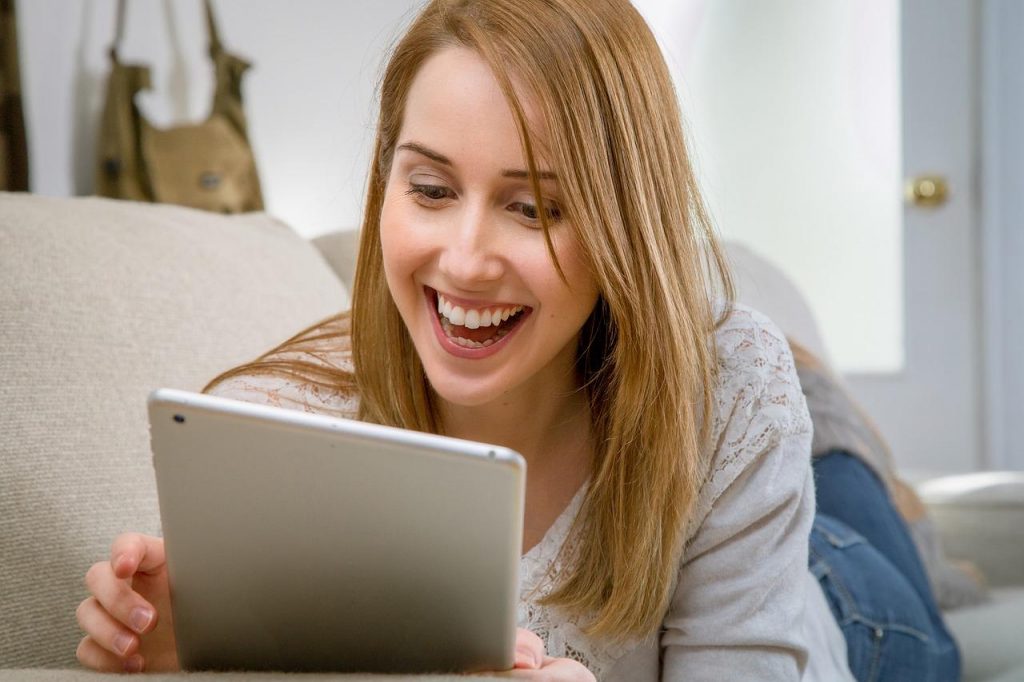 Some of these that you can check out Musicallydown and TTdownloader. 
Download Procedure
Similar to using an app, this requires you to first find the video you want to download and then press the 'Share' button so you can copy the link. 
Then, proceed by opening the website and paste the URL on. Tap on 'Download,' and this will automatically download the video without a watermark.
Downloading TikTok Videos via Live Photos on iPhone
Another technique you may want to try is to swiftly download a TikTok video straight from the app. 
Using this method, you can only get a small static watermark in the lower-right corner of the video but not the floating one. If you have an iPhone, this method will work for you.
Download Procedure
First, open TikTok on your iPhone and find the video that you want to download. Tap the Share icon, and then in the bottom row, select Live Photo. With this, you can save the TikTok video in the Photos app as a Live Photo.
Then, go to the Photos app, choose that Live Photo, and open the iOS share sheet. Once it is open, scroll down and tap Save as Video. And just like that, the Live Photo will be saved as a video.
Downloading Multiple TikTok Videos to Your Computer 
Downloading a TikTok video from your iPhone to a computer, in general, is not always fast and easy, and you can not download multiple videos at once. The app CopyTrans Photo makes it possible to download multiple videos to your computer.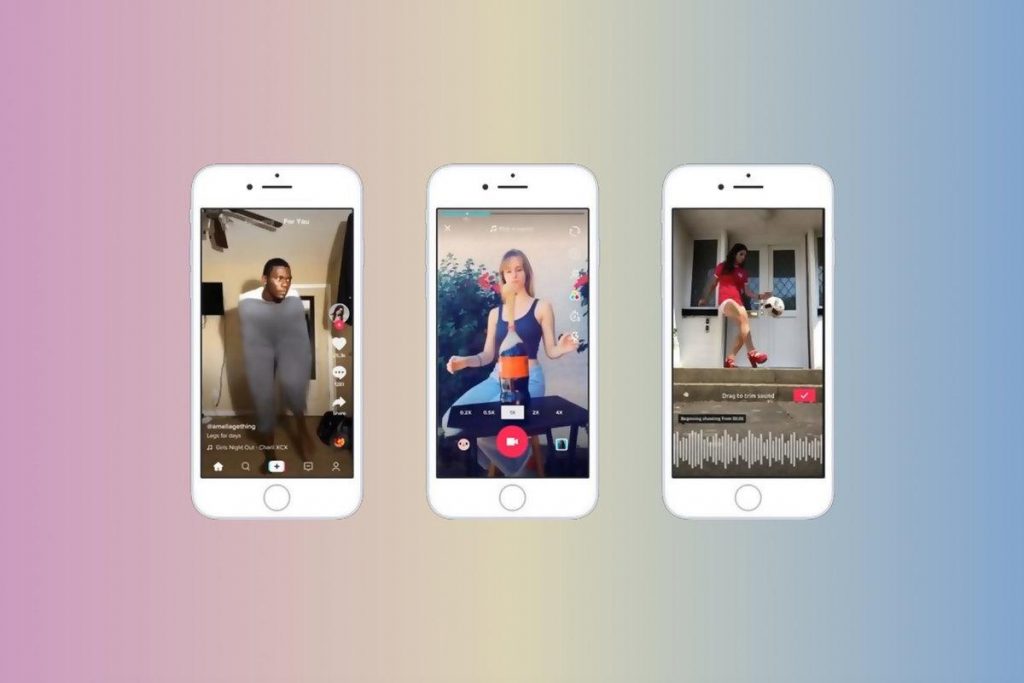 By using CopyTrans Photo, you can perform the drag-and-drop option to relocate the videos to your computer.
Another important thing is it can transfer multiple videos at the same time. Its ability to save you time, give you flexibility, and its ability to support GIFs are all heaven-sent features.
Download Procedure
To transfer TikTok videos from your iPhone to your computer, just open the CopyTrans Photo and connect your device.
The photos will be loaded, with the iPhone photos on the left and the computer photos on the right. Choose the TikTok videos you want to download and drag and drop them to your computer. 
Conclusion
Downloading TikTok videos is undoubtedly easier with all the tools available online. Just don't forget to credit the original content creator should you use the video for any purpose.
This way, users can give and receive respect while keeping the world's most popular video-sharing app a safe community for everyone.
Spanish version: Aprende cómo descargar videos de TikTok gratis
German version: Lernen Sie, Wie Sie Tiktok-videos Kostenlos Herunterladen Können