Learning to play a new instrument can be both rewarding and challenging at the same time. Among musical instruments, learning to play the piano might be a bit more challenging than others because of the bulkiness of the instrument itself. 
Unless you have a piano at home, you may find it difficult to have access to one. It may be impractical to buy your own piano just to learn to play one so you'd be forced to take piano lessons at a music school or with a personal teacher, which could prove costly.
Luckily, there are now various apps designed to teach you how to play the piano. These apps allow you to "bring" your piano and music teacher inside your pocket or bag. In this article, we will feature one of the best piano learning apps available today: The Perfect Piano App.
About the Perfect Piano App

Intelligent Keyboard

Learning to Play the Piano

Using the Recording Feature

Multiplayer Feature

How to Download Perfect Piano

App Permissions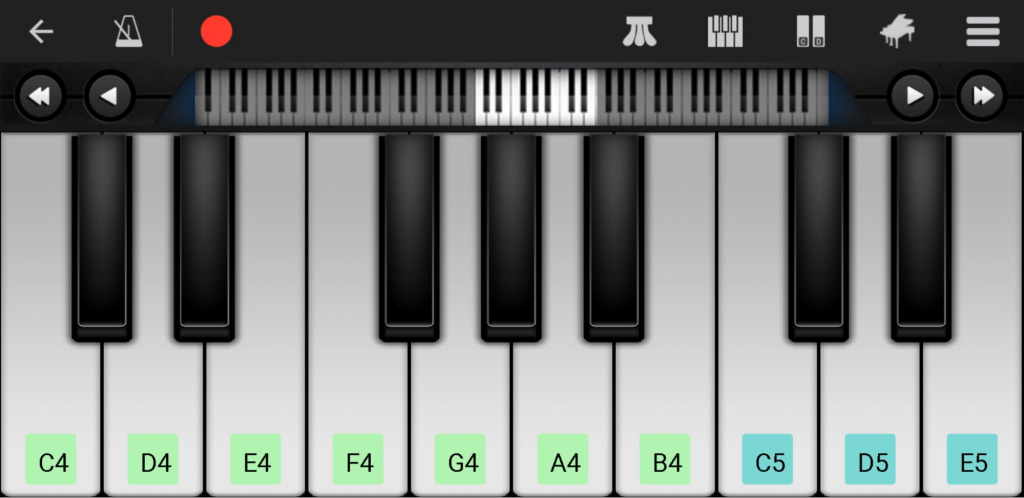 About the Perfect Piano App
Developed and published by Revontulet Soft Inc., Perfect Piano is a free-to-download piano simulator app that lets you instantly access a piano on your device, learn how to play the instrument, and even record what you play.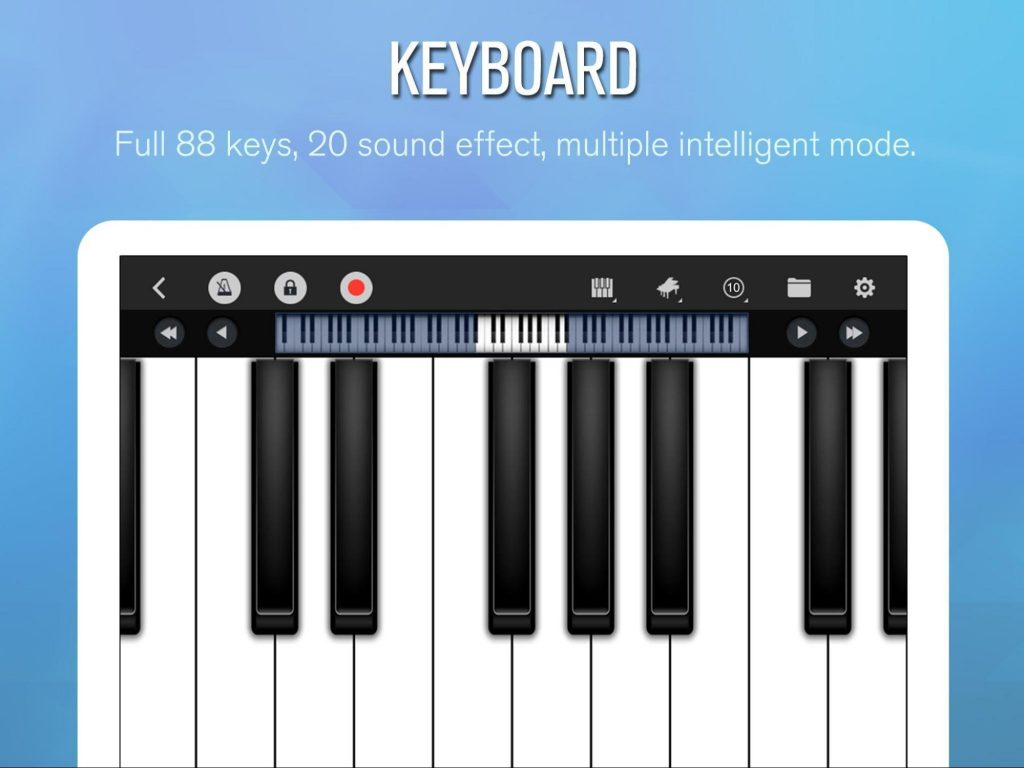 The app has a great yet simple user interface, which is very beneficial both to beginners and experienced pianists. 
What sets this piano app apart from others is the realistic experience it offers. You will be able to view the full keyboard and customize it to your convenience. 
The app's multi-touch support allows you to play the way you would on an actual piano.
Different Types of Pianos and Keyboards
Perfect Piano also features different keyboard sounds that you can use, such as grand piano, music box, pipe organ, synth bass, steel-string guitar, strings ensemble, soprano sax, space synth, and Rhodes piano. 
What's even more awesome is that you can also connect an actual smart piano or electric piano to your phone using a USB cable to interact with the app.
Intelligent Keyboard
Aside from the ability to use all 88 keys of a piano keyboard, you can also adjust the keyboard width and the number of visible keys so you can play comfortably unlike other apps whose keys are too small to be playable for people with big hands.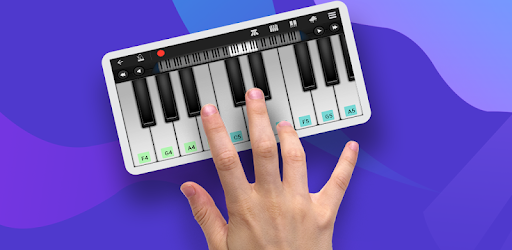 You can even choose whether you will play right hand, left hand, or both hands.
In addition, you can also set the keyboard to Single Row Mode, Double Row Mode, and Dual Players Mode. 
Single Row Mode is the default mode, where you have access to one row of keys to play while the Double Row Mode gives you an additional row of keys above so you can play higher octave notes. 
Dual Players Mode
Lastly, the Dual Players Mode also features two rows of keys but this time, the upper row faces the other direction. 
This enables two people to play at the same time on a single device. It's perfect for wider devices, such as tablets or iPads.
Learning to Play the Piano
Perfect Piano is not just about being able to use your phone or tablet as a piano, it's more about learning to play the piano on your phone or tablet.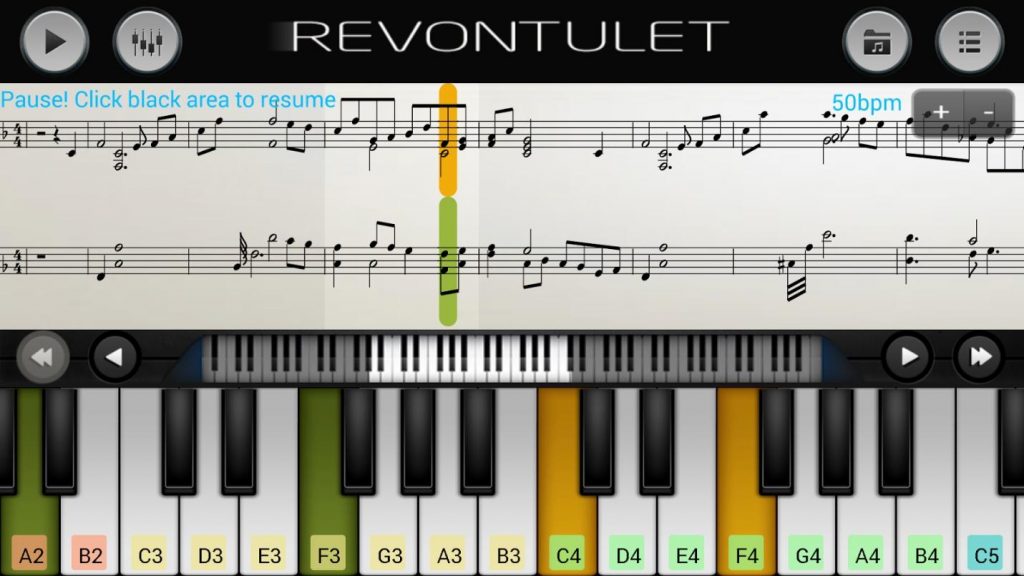 The Learn to Play Mode is a mode on the app that lets you practice a song based on the level of skill that you currently have. You can choose between three difficulty levels.
It is preloaded with 70 sample songs but you can always download other songs online as the song library is updated on a weekly basis. You can choose between three guidance patterns, namely Falling Ball, Waterfall, and Music Sheet.
Under Lean to Play, there is also the AutoPlay Mode for complete beginners. This mode allows you to Practice, Watch and Listen, and use a Pause Mode that allows you to follow the steps slowly by pausing on every note of the song.
The Music Sheet
The music sheet on the app is perfect for teaching you how to read music. When you choose the music sheet mode, you will be able to see the keyboard playing as it follows the notes written on the music sheet displayed above.
If you happen to change the visible keys to 88, then, you can see the entire keyboard and read the sheet music more easily. 
You can always slow down the speed of the song in sections that you find most difficult so you can practice them at your own pace until you perfect the song. Once you do, you can start recording what you learned to play.
Using the Recording Feature
You can record the music you practiced by using the app's recording feature. It supports MIDI and audio recording and playback.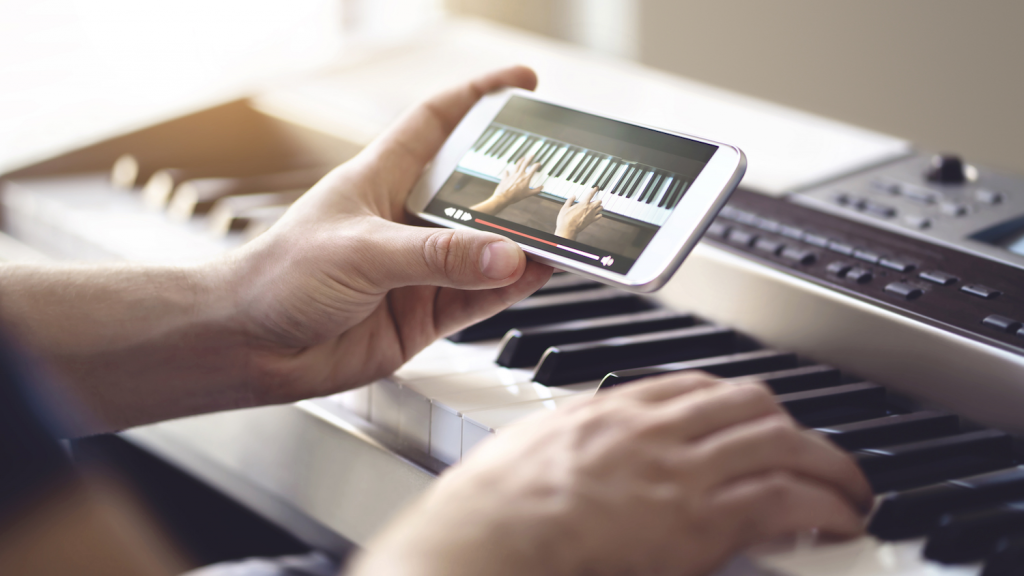 The MIDI recording meets the standard protocols and while the size of recordings is very small, the sound quality is still high. You can play the MIDI recording over a media player. 
The audio recording can also be done via the microphone on your mobile phone and tablet. 
Additionally, you can sing along and play the piano with a group of people and then record the vocals at the same time.
Record and Share
Once you've done recording, you can save it and use it as the ringtone on your phone. 
You could even share it with your friends on social media. 
If you previously took actual piano lessons, you can send your recordings to your teacher and receive feedback on them.
Multiplayer Feature
As with most apps and games, Perfect Piano also has a multiplayer feature that enables you to play the piano with your friends or even other users of the app all over the world. 
Not only would you be able to make new friends, but you will also have the opportunity to collaborate with different piano students globally.
It also boasts of a real-time online chat feature that would help you give as well as receive feedback from your friends and other users of Perfect Piano. 
Learn and Compete
Just like online video games, you can also form guilds with the people you meet on this app. 
You can also participate in the weekly song challenges and boost your ranking online.
How to Download Perfect Piano
Now that you've learned all about the features of Perfect Piano and how you can learn to play the instrument using the app, the next thing to do is to download it on your phone or tablet.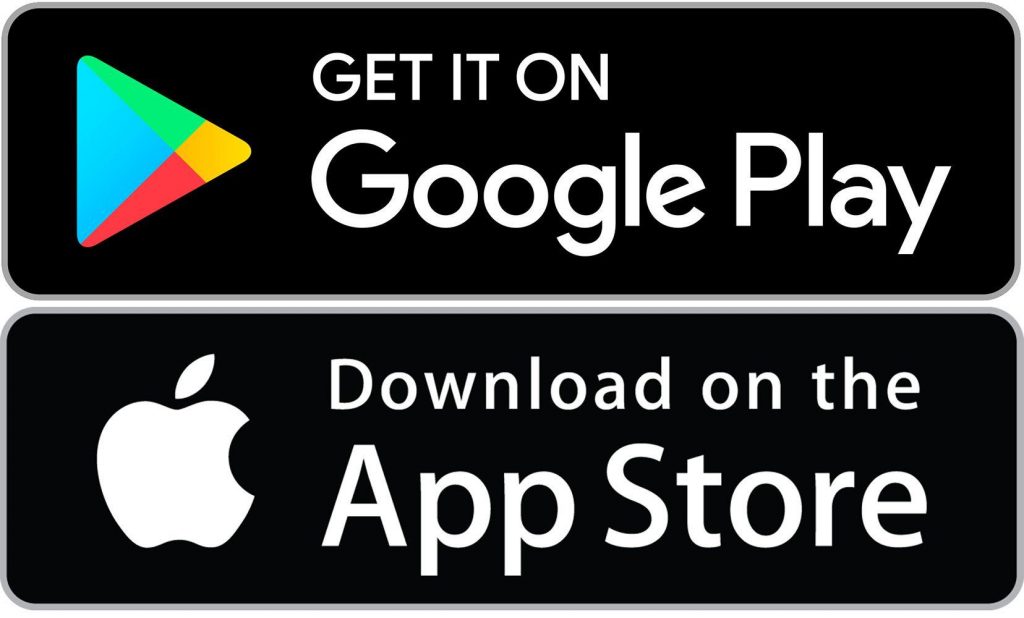 This app is available for free for any Android or Apple device users. For Android devices, simply go to your Google Play Store app on your device and search for 'Perfect Piano.' 
Once you find the correct app, simply tap on the 'Install' button to initiate the download process. Once complete, follow the steps to set up your Perfect Piano account.
Apple device users can also enjoy this app. You can find it in the App Store under the name "Perfect Piano – Learn to Play". Make sure that your iOS version is at least 9.0 to fully utilize Perfect Piano. 
The App's Rating
One good thing to know is that this app also has excellent ratings. In fact, the app has 4.4 stars in the Apple App Store and over 4 stars in the Google Play Store as well.
Those who have reviewed this app praise the app for its ease of use and how well it helped them learn how to play the piano.
App Permissions
Just like any other app, Perfect Piano will ask for several permissions once you've downloaded and installed it on your device.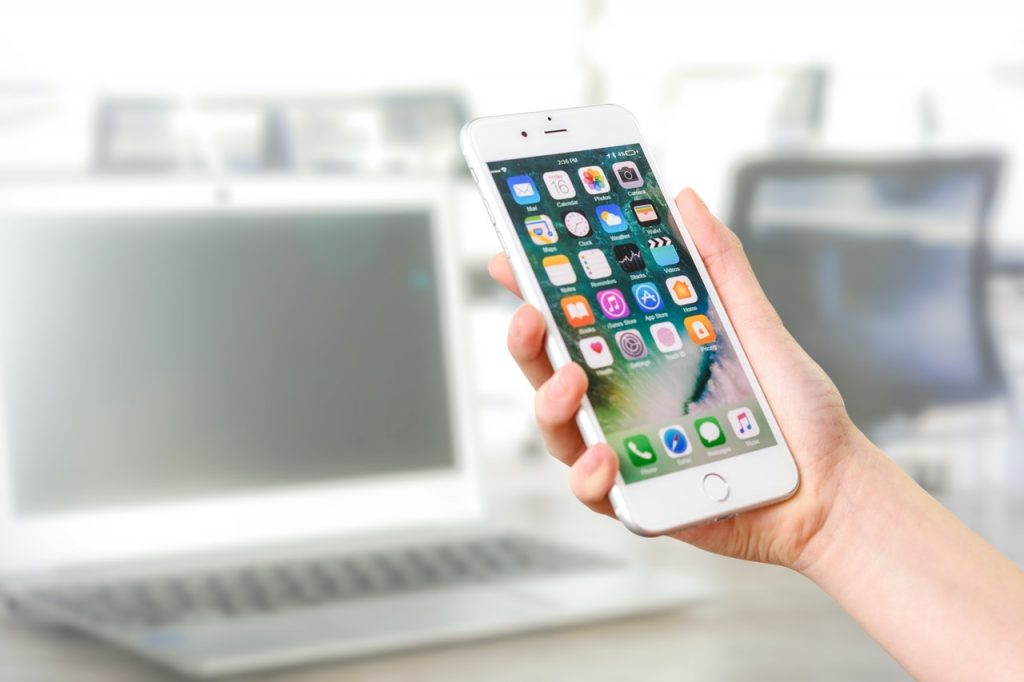 You may find it useful to know these permissions first before deciding whether to install it onto your mobile phone or tablet.
Both Android and iOS versions of the app will ask permission to access various information, including your location, your microphone for its recording feature, your camera, photos and other media files, and Wi-Fi connection information. 
Other permissions
The app will also be able to receive data from the internet, conduct a Google Play license check, have full network access, and prevent your device from sleeping. This can actually be really helpful when you are following lessons on the app but not physically interacting with the app.
In addition to the permissions mentioned above, the app may also view your network connections, run at startup, and control vibration.
Conclusion
Learning to play an instrument improves the brain's structure and function, as well as long-term memory, and is an exciting hobby for life. With the advancement of technology, learning how to play the piano is now available at your fingertips.
While playing an actual piano will still be a different experience and will require further skills, using apps like Perfect Piano can still be very beneficial, especially for people who don't have the resources or time to take actual piano lessons or can't afford to buy their own piano.