WhatsApp is mighty popular for its one-on-one chat function, ad-free interface, group chats, and voice or video calls. But it's also appreciated for its constant upgrades and launches of new features that make the app better and better to use
Recently, WhatsApp launched a dark mode feature, allowing users to turn the app from its typical white and green theme into dark grey or black. Dark modes on applications are cropping up everywhere as people look to make their phone usage more healthy.
Dark mode is easier on your battery life, and is, of course, less bright, which means there is less eye strain, particularly at night time. If you're a new user who wants to try the dark mode and other features of WhatsApp, this guide is for you. 
About WhatsApp 

Managing Contacts on WhatsApp

How WhatsApp Works 

Audio and Video Calls

How to Download Whatsapp

How to Enable WhatsApp Dark Mode

WhatsApp Security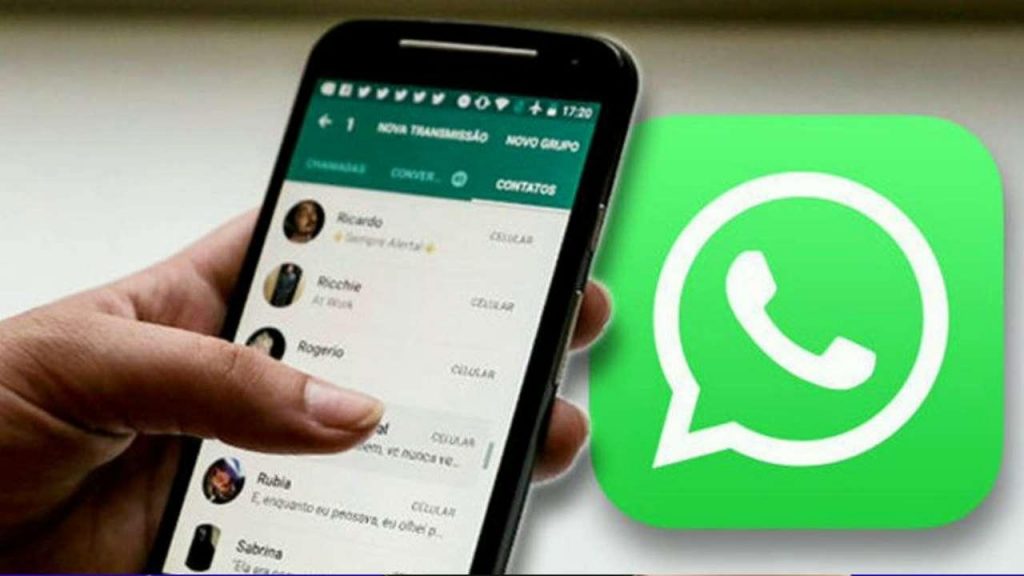 About WhatsApp 
WhatsApp, the instant messaging platform owned by Facebook Inc., makes communication easier through chats, video calls, audio calls, media files, stickers, and documents. If you have a phone, tablet, or computer, you can access WhatsApp and customize it based on your needs.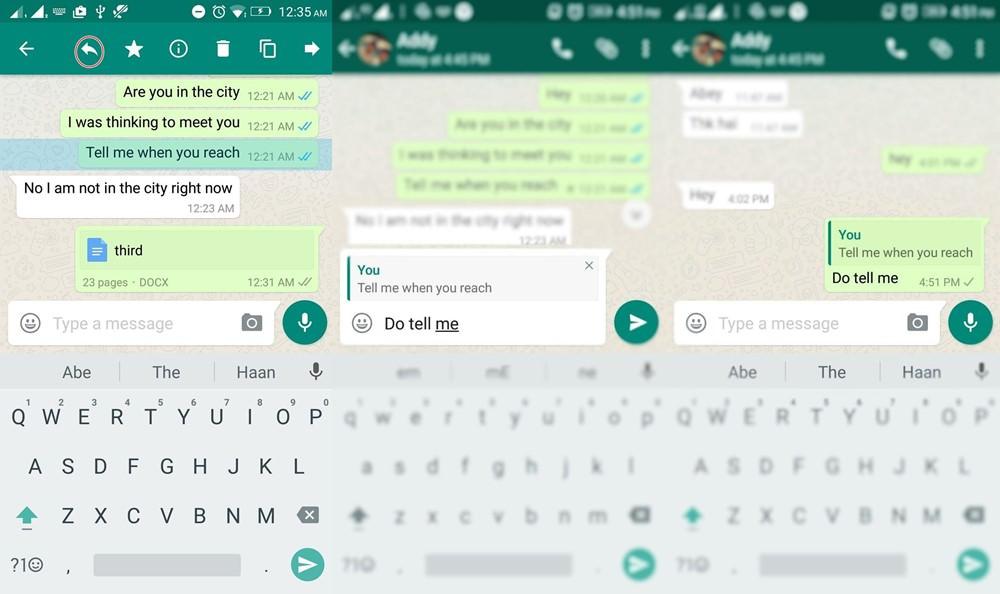 In addition to basic communication features, WhatsApp offers some unique features. For instance, you can monitor the whereabouts of your loved ones and vice versa with live location sharing. 
WhatsApp's group chat allows up to eight contacts on one call. Speaking of calling, the app runs end-to-end encryption, which means that only people who are messaging can read through the messages.
All the photos or GIFs you send to your recipients are downloadable and won't be pixelated. When sharing documents like slideshows, PDFs, or spreadsheets, you can do so on WhatsApp without hassle. 
Even More Unique Features
If you accidentally sent a message you intended for another person, you can easily 'unsend' that message.
If you want to keep your professional and personal correspondences separate, WhatsApp allows you to switch from one phone number to another while retaining your data. 
If you are busy or want to maintain your privacy, you can simply hide your "Last Seen" status. 
Managing Contacts on WhatsApp
Maintaining contacts on WhatsApp is the same as with other messaging channels. WhatsApp should automatically pull from your contact list. You can also add a new contact on your own at any time.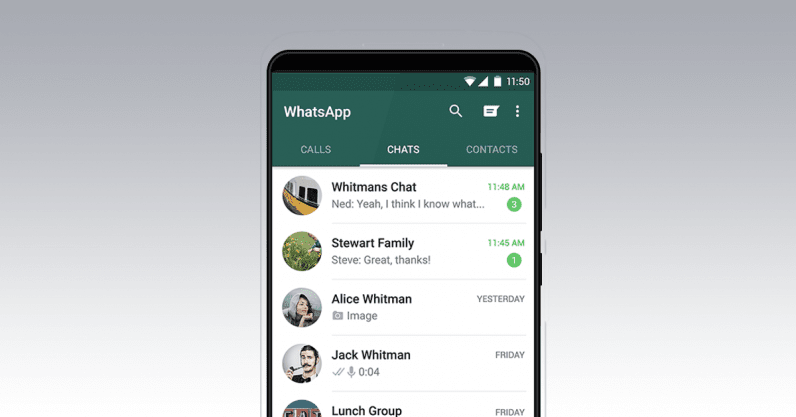 If you want your contact list filtered, you can delete any contact from the "Chats" screen. Just remember that number will be removed from your phone's contact list. 
You can also block numbers you no longer want to chat with.
Group Chats
Being a part of a group chat is not always fun, so WhatsApp allows you to delete group chats if you are the administrator of a group. 
You can delete a message from yourself or everyone in the chat. Note that it is also possible to retrieve old messages on the app. 
How WhatsApp Works 
Now that you know the basics, it is time to familiarize yourself with how to use WhatsApp. The app allows you to send and receive messages and make audio and video calls.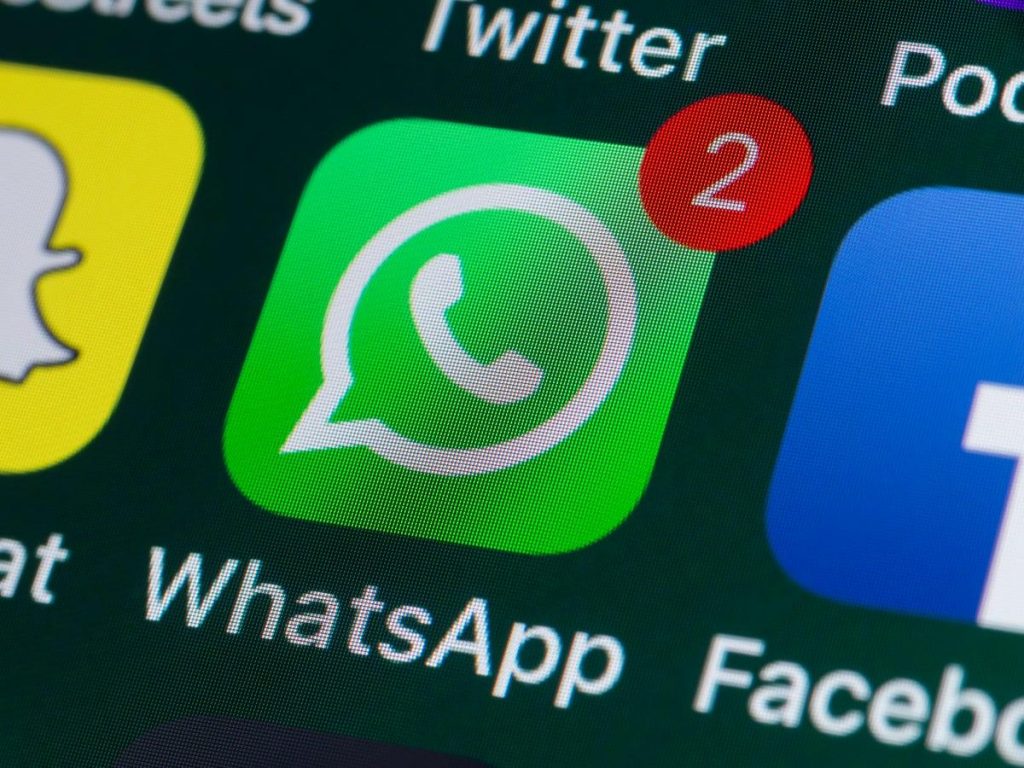 When you open the app for the first time, there won't be any chats on the screen. 
You can create a new chat by tapping the chat bubble in the bottom right. Then, choose the contact you want to chat with from your contact list. 
Writing and Sending Your Message
Type your message at the bottom of the screen, and then tap the arrow icon beside the text box to send your text. 
Tap the paperclip or camera icon at the bottom of the screen if you wish to send pictures or files instead. 
While you can also use the built-in camera of WhatsApp to send a picture, you can use your regular camera app and get the photo from the gallery to send.
Audio and Video Calls
WhatsApp allows you to make phone calls using your internet connection, no matter the distance.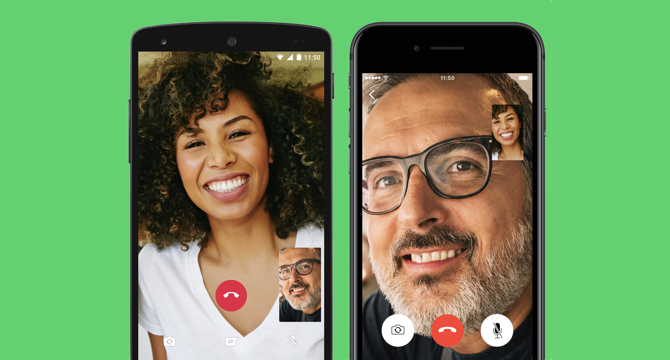 To make a phone call, open the chat window and tap the phone icon that is at the top right side of the window. You can choose up to eight people to call at the same time.
Making a video call on WhatsApp is as easy as making an audio call. Hit the video camera icon that is beside the phone icon. 
It works like any other video-calling app, but WhatsApp comes with a neater layout.
Sending Voice Messages
You can also send a recorded voice message to any contact or group chat on WhatsApp. This is useful if you can't type text or if you want to record your voice to get your point across. 
Just go to the WhatsApp chat and hold down the microphone icon. Start recording as the timer ticks upward. 
The voice message will be sent to the recipients right away once you release your finger from the button. 
How to Download Whatsapp
WhatsApp has over 2 billion users across the world as of February 2020. It has become popular in Latin America, Asia, Africa, and Europe.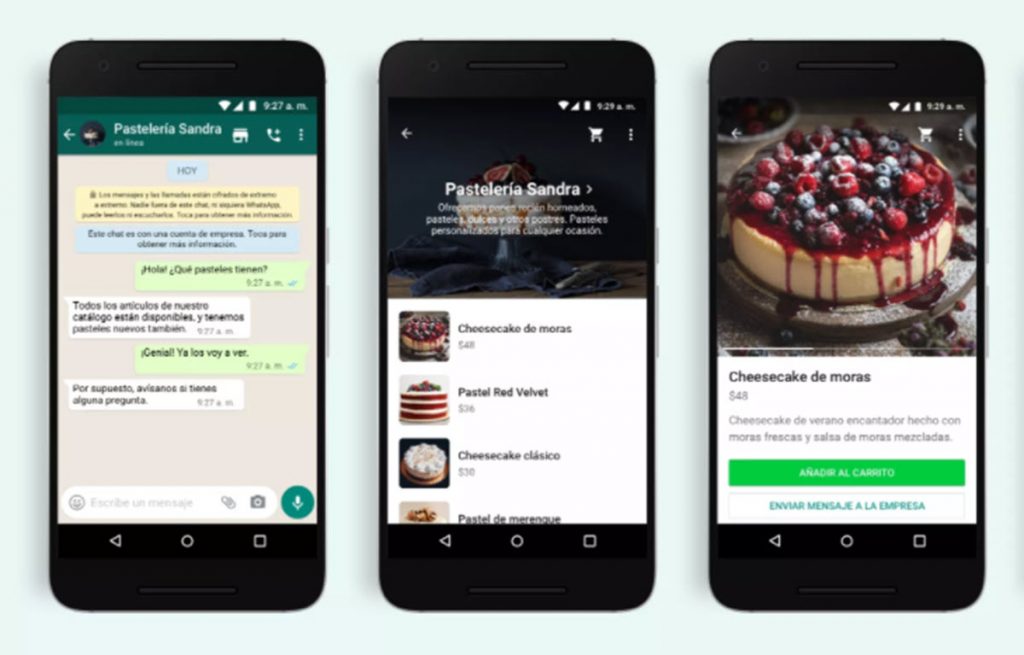 For iOS users, WhatsApp works on iO 8 or later. You can download WhatsApp on the App Store. 
Type "WhatsApp" in the search area and from the results, you'll see WhatsApp and its green icon. Once you spotted it, tap "Get" and wait for the app to download.
Once it's installed, follow the setup instructions, such as agreeing to the terms and conditions and verifying your phone number.
Download WhatsApp on Android
To install WhatsApp on Android, just go to the Google Play Store, search for 'WhatsApp' in the search bar, and select WhatsApp Messenger by WhatsApp Inc from the results. Click on that and then hit "Install." 
Like with iOS, you have to agree to the terms and conditions once the app is launched. 
Enter your phone number for verification purposes, and follow other steps, like restoring from a backup if you've used WhatsApp before.
How to Enable WhatsApp Dark Mode
WhatsApp hasn't run out of surprises yet when it comes to making the user experience more user-friendly. One great example is the ability to enable dark mode on WhatsApp.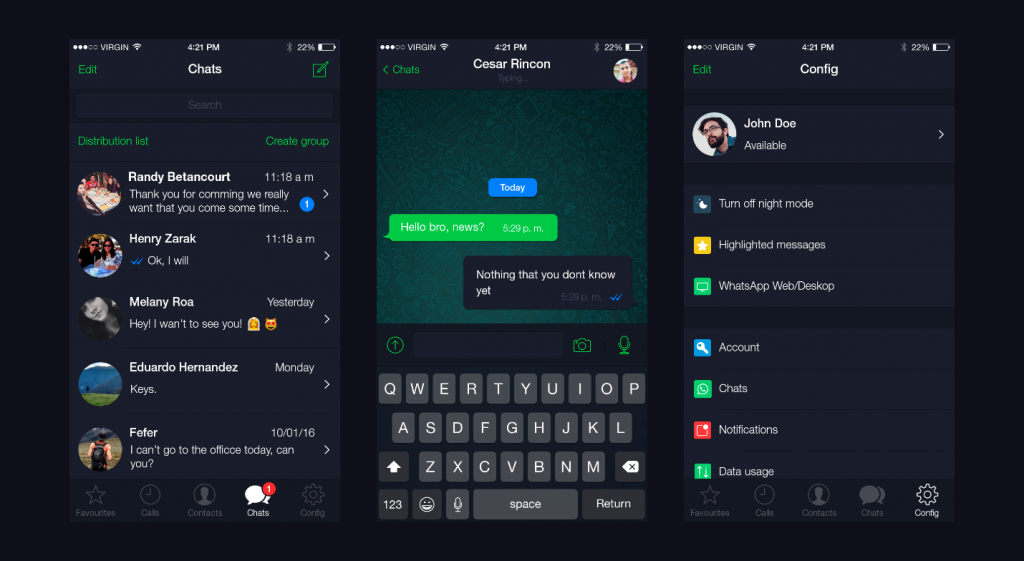 With WhatsApp dark mode, the color of the messaging app shifts from white and green to shades of black and gray. This means that using WhatsApp at night has less glare and is more comfortable in a low light setting. 
Darker screens are not just cool but also make the app stand out especially when you are used to all-white interfaces. The dark mode requires less power, and the black background can improve contrast. For iOS devices, the shade will be purely black, and for Android, it is dark gray. 
You can enable or disable the dark mode from your device settings. For iOS users, go to iPhone Settings and then to Display & Brightness. Under Appearance, you can choose "Dark: Turn dark mode on" or "Light: Turn dark mode off."
Enabling Dark Mode for Android
To enable the WhatsApp dark mode for Android, just go to WhatsApp's settings. 
Tap Chats, and under the Display heading select Theme, and then choose 'Dark.' When the dark mode is in effect, go to Settings and click About phone
WhatsApp Security
One of the most common concerns of messaging platform users is security. The level of encryption WhatsApp runs means that not even WhatsApp or Facebook Inc. can access the content of your messages. However, you should still be responsible when using WhatsApp or any other messaging platform.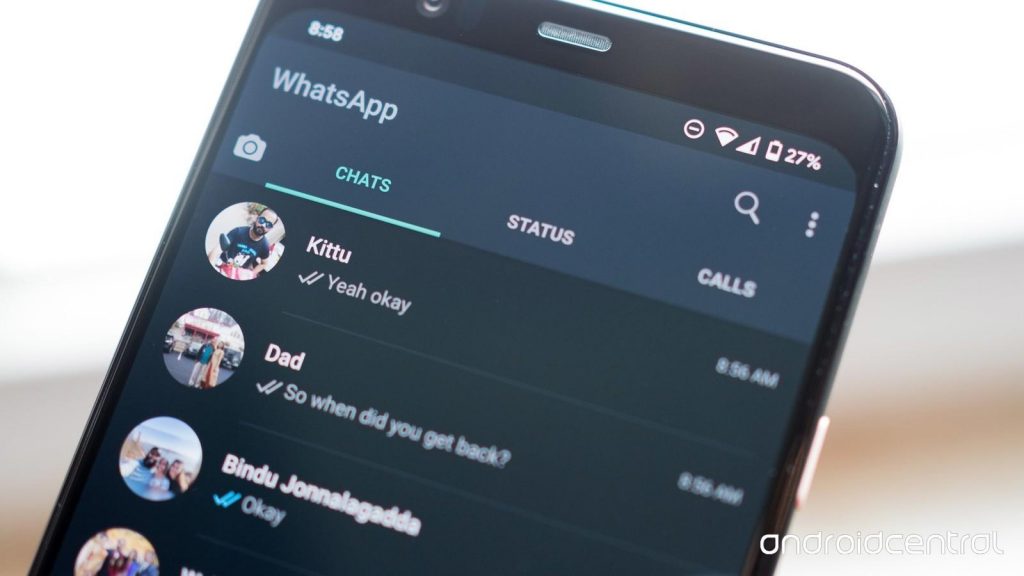 To protect yourself from phishing attempts on WhatsApp, do not give your personal information to anyone you don't know. You can also block or report contacts who are attempting to scam you.
The latest privacy policy update states that some of your information may be shared with Facebook. The information includes your location, phone number, product interactions, and more.
Navigating WhatsApp's Privacy Settings
To adjust your privacy settings, go to the gear icon in the bottom menu and then tap "Account." Choose "Privacy" and you will see the areas that you can control, such as Last Seen, About, Profile Photo, Status, Live Location, and Groups. 
When you choose "Groups," you can choose who can add you to groups. For "Live Location," choose 'None' if you don't want anyone to detect your location. 
Meanwhile, if you enable the "Fingerprint" feature, you will be asked to use your fingerprint each time you open WhatsApp. Note that you can still answer calls even if this feature is on.
Conclusion
WhatsApp is easy to download, navigate, and customize based on your needs. Overall, it is a fantastic all-in-one communication tool that allows you to exchange messages with friends and family. 
The addition of the dark mode allows users to navigate the app with more comfort and ease, lessening eye strain and could even help with improving sleep. The dark mode even lessens the power strain on your phone's battery! Give dark mode a try.