I used to struggle to maintain a physical fitness routine with the job, chores, and social obligations I needed to juggle daily. What sparked my motivation was when I noticed that I was tired of doing all those things.
I was exhausted because of stress. A colleague of mine said that exercise could help diminish levels of the body's stress hormones. I didn't know where to start, but when I downloaded the PineFit app, I finally found a direction.
The PineFit app is one of the many workout apps in the market today, but it is unique in many ways. If you would like to get a sense of how to start a healthy lifestyle, read on and see how PineFit can help you too.
The Purpose Of PineFit
Downloading The PineFit App
Unpacking PineFit
Exploring PineFit's Exercise Features
What To Customize On The PineFit App
Navigating The Numbers On The PineFit App
Inside PineFit's Privacy Policy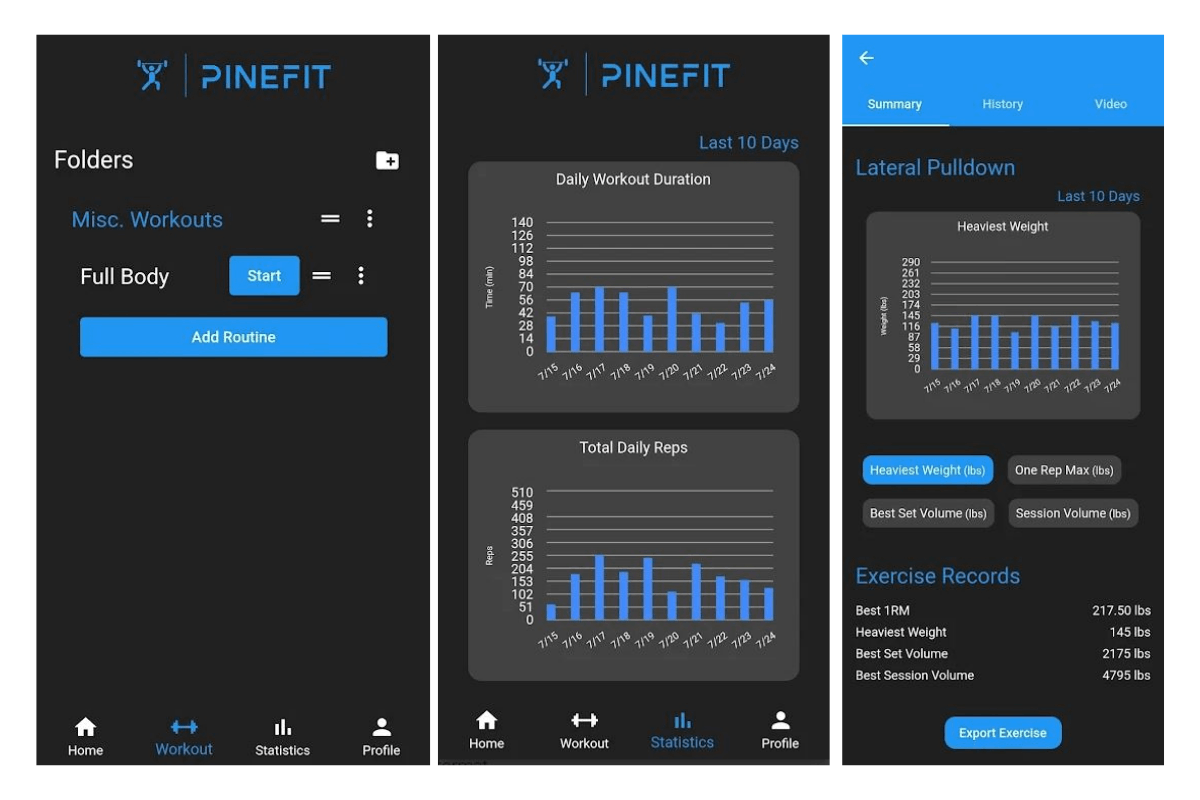 The Purpose Of PineFit
I can say that beginnings are always the hardest. But the purpose of the PineFit app is to make sure that its readers are on the right track and focused on their goals.
Sometimes, new things are exciting at first but come the second or third week; excuses would start sneaking in the back door. A fitness tracker like PineFit is easy to use and makes me accountable when it comes to my commitment.
The PineFit app features different types of exercises and tracking tools. It helps me plan my workout and customize it according to my personal schedule and what I need for my body.
Are Workout Apps Effective?
Data from MoEngage showed that health and fitness app downloads rose by nearly 46% worldwide during the first half of 2020. Meanwhile, a study published in the Journal of Medical Internet Research suggests that exercise apps could improve exercise levels and health outcomes as they remove barriers to exercise.
Some of those barriers are a lack of access to information, lack of motivation, and absence of exercise facilities. Before, it was easier for me to watch Netflix, scroll through social media for hours, or even do the laundry than to exercise.
With the PineFit app, I can say that the exercise routines gave me a goal, helped me develop a new healthy habit, and increased my motivation.
Downloading The PineFit App
The PineFit app is available on Google Play Store to date. As long as you have an Android device and an Internet connection, you can easily install the app.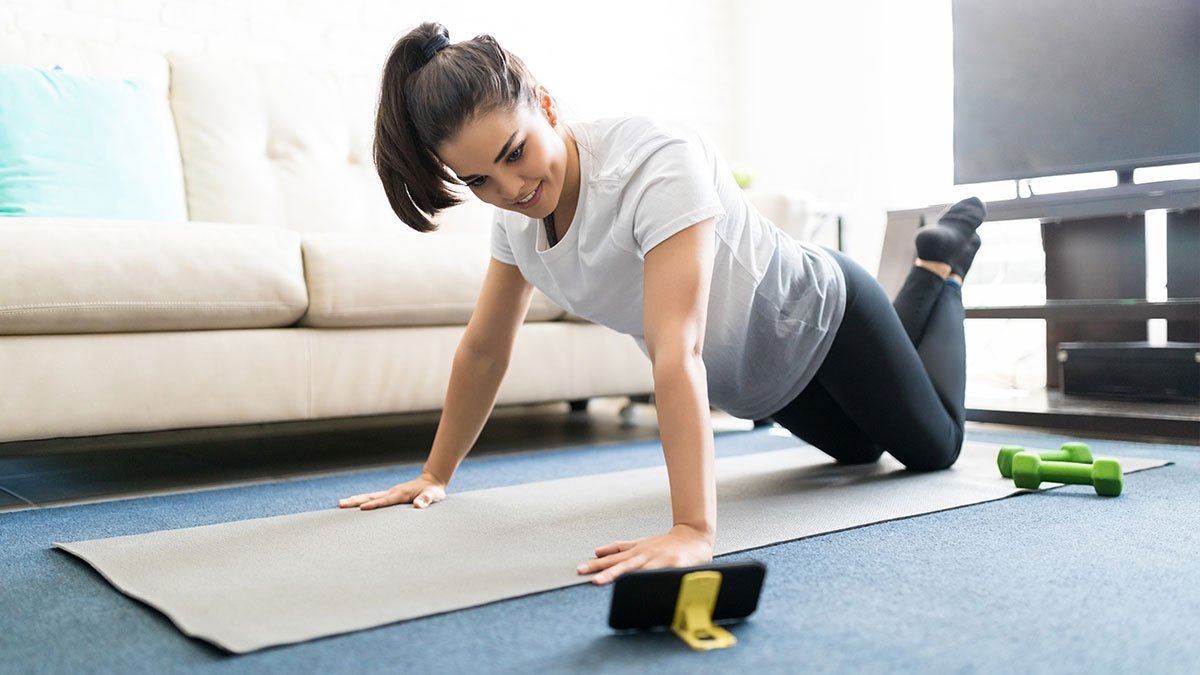 To get the PineFit app, head to the Google Play Store. Type PineFit in the search bar and make sure that it is under Gheiath Ewais. Once you see the app's name, open it and then hit Install.
Compatibility
To ensure that the PineFit app would work on your phone, see if you have version 5.0 and up.
Note that when you download the app, you are automatically giving it access to your photos and other media files. It can also read the contents of your USB storage.
Lastly, the system can view network connections and get full network access.
Unpacking The PineFit App
When you have the PineFit app on your phone, it is time to check out the features. The PineFit app has all the standard features you need from a workout app.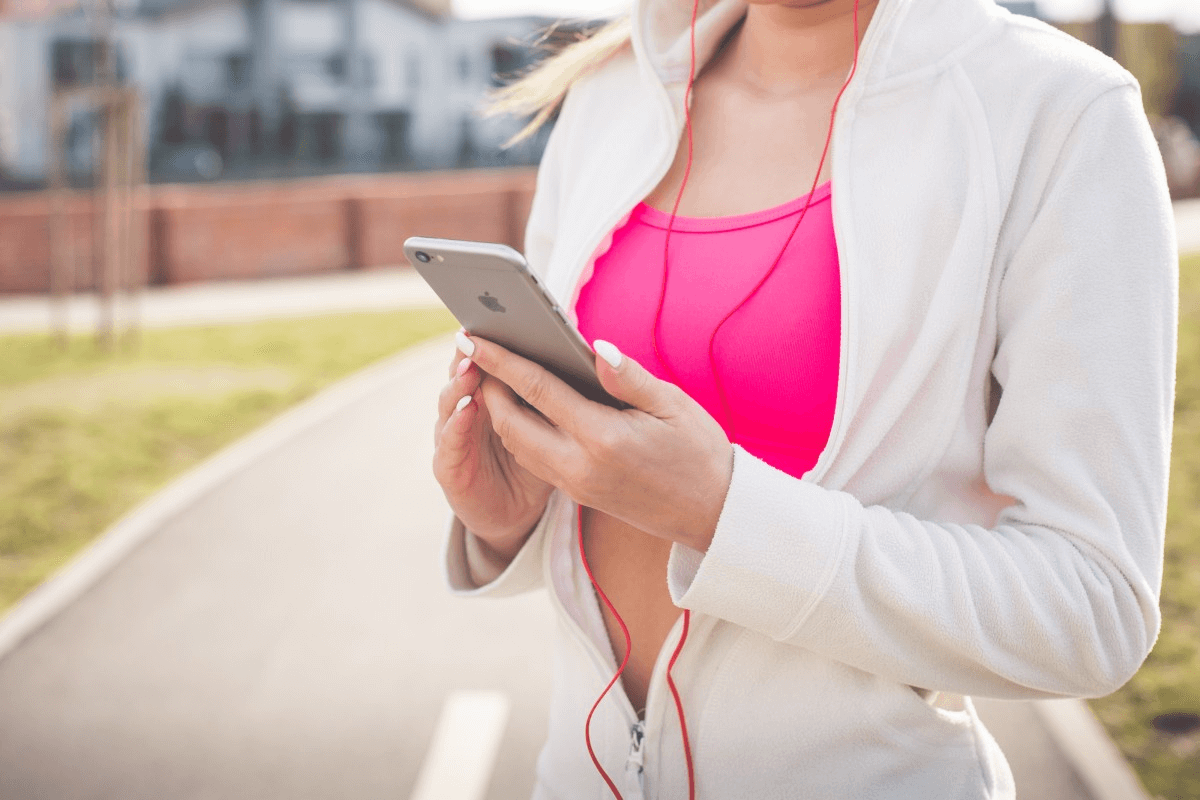 The first thing I tried is the periodical features, referring to weekly intensity minutes and daily workout duration. The app also features total daily reps and total daily volume graphs.
That is an important quality of any workout app because, according to experts, one can lose at least one to two pounds per week. A Healthline report suggests that people should do 30 minutes of moderate-intensity cardio activity for five days per week and about 25 minutes of aerobic activity three days per week.
Mastering Your Measurements
The PineFit app has accessories that help me monitor my overall progress. One of them is the body measurements tracker, which also gives me hints that my body composition is changing. The app supports the imperial and metric systems.
Exploring PineFit's Exercise Features
The highlight of the PineFit app is the features that make exercise easier for its users.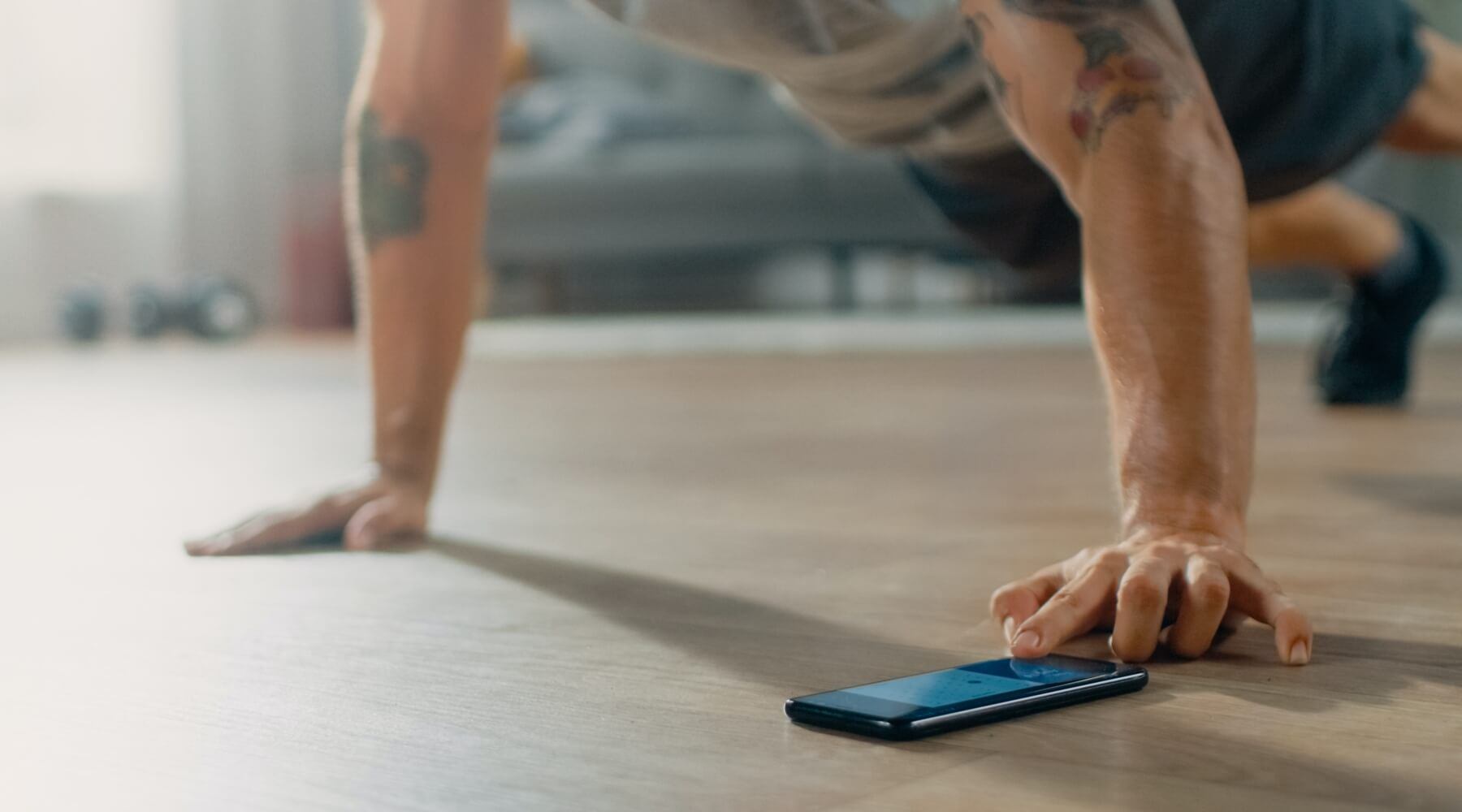 For instance, PineFit's workout built-in timer helps me find my rhythm whether I am doing short bursts of intense exercise and interval runs.
The rest timer for each exercise is also helpful because I wouldn't want to push myself too hard throughout the entire cycle.
PineFit is also packed with preloaded exercises. Through the search bar, the user can look for them and get instant results.
Adding Exercises To PineFit
One of the things that surprised me when I started using PineFit is I am able to customize and add content to the system. For instance, I can add videos to exercises I made for quick reference and easy access.
I am also able to manually add my exercises and notes. I know that my job is not predictable, so customizing my app's setup means I achieve a sense of balance in everything that I do.
What To Customize On The PineFit App
Speaking of customization, let's have a look at some of the aspects of PineFit that users can tailor to their workout needs.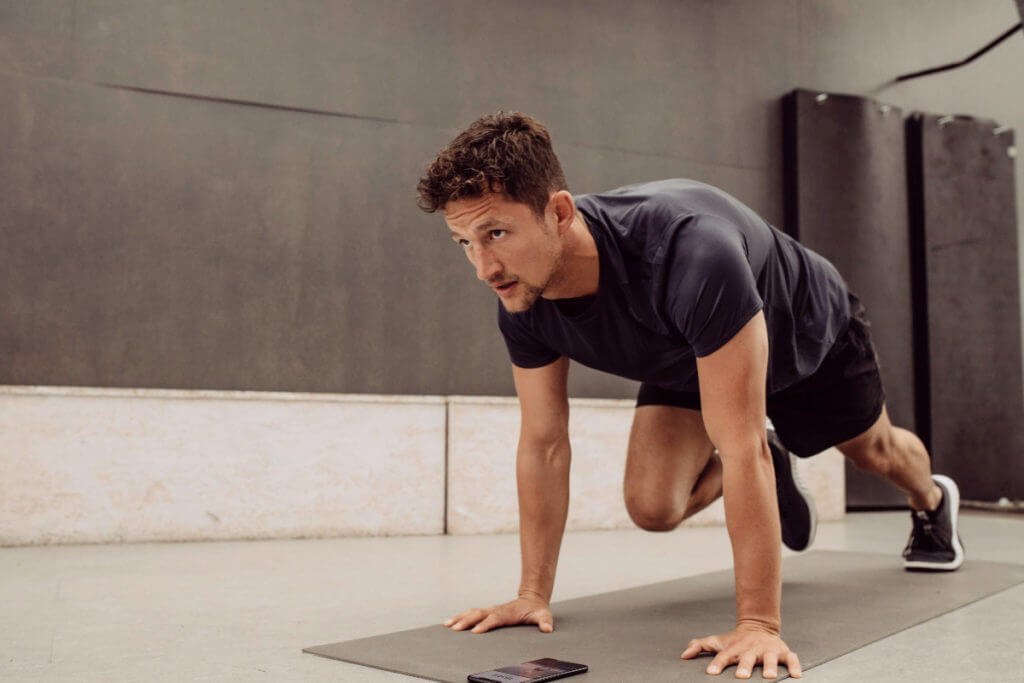 With the PineFit app, I can develop my own custom plan or buy a personalized workout plan. I can also create supersets and circuits.
Moreover, it is easy to export all of my workout data in an Excel CSV format. This means that I can quickly check my progress even if I'm at work or running some errands.
More Personalization
The very first element I can personalize on the app is my profile which I can fill with my basic information. It will serve as my reference and the app's reference for whatever it will recommend to me.
I am also able to customize my exercises down to the number of sets and reps I can do.
Navigating The Numbers On The PineFit App
I am not into mathematics, but the PineFit app makes knowing where I am at with my fitness goals hassle-free.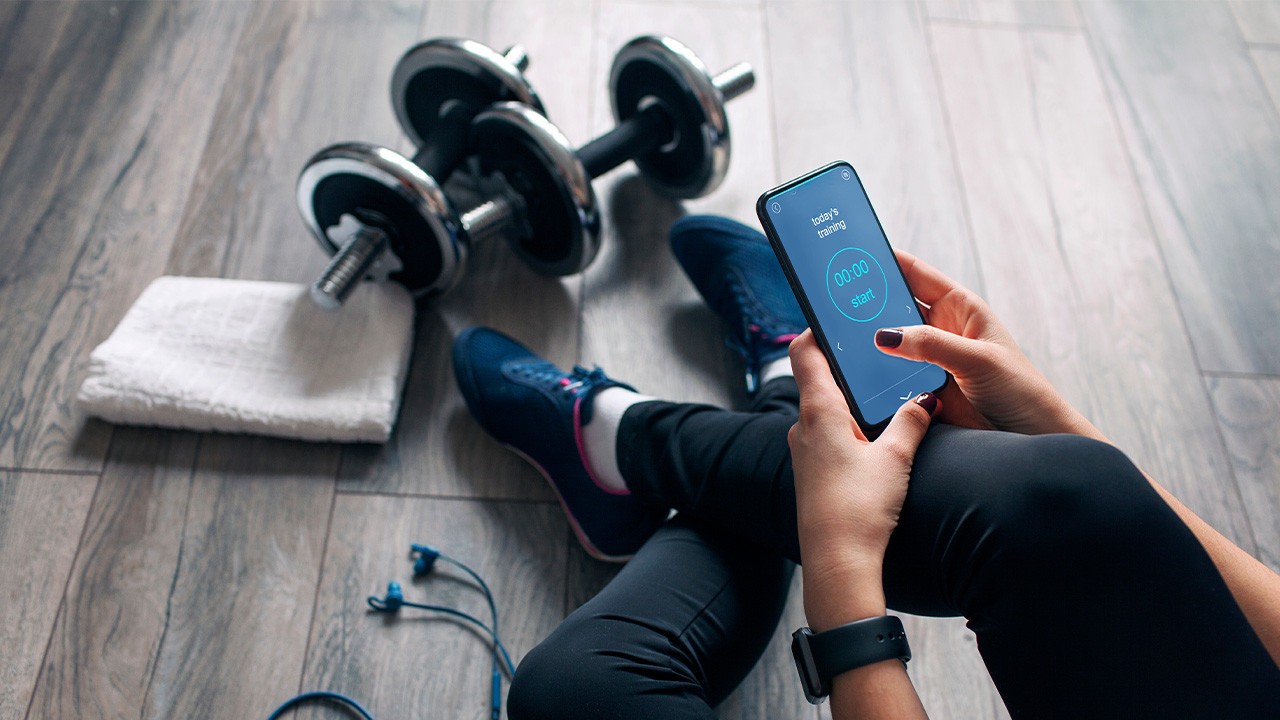 With the PineFit app, I can monitor my daily progress, with or without a plan set-up. My statistics display my personal records and milestones.
The app has graphs that cover 1RM, heaviest weight, total volume, session volume, among others.
Calculator In An App
My other favorite thing about the PineFit app is the built-in 1RM Calculator because it is capable of entering a custom percentage.
Inside PineFit's Privacy Policy
As a frequent user of the PineFit app, I have worries about data security. But PineFit's privacy policy assures me that my data is secured and responsibly managed.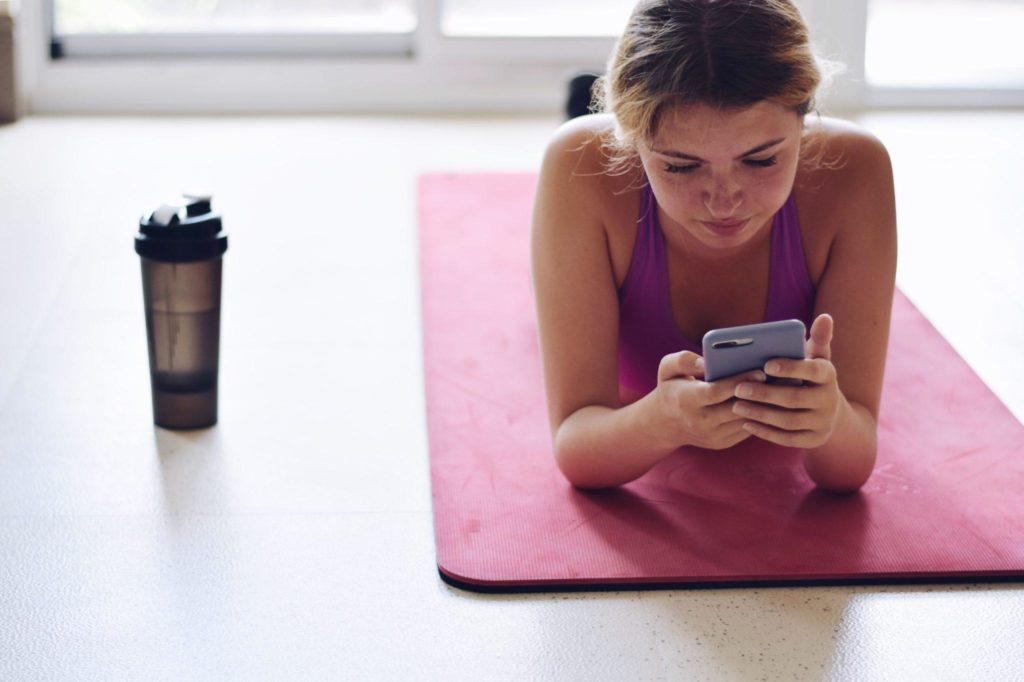 When I first downloaded the PineFit app, I was made aware that it has access to personally identifiable information that can be used to contact or identify me. Personally identifiable information includes my name, email address, and usage data.
Usage covers information such as the device's Internet protocol address, browser type, browser version, and the date and time I use the service. While using the app, I am also automatically allowing it to access my pictures and other information from my phone's camera and photo library.
Moreover, the app is able to collect information that the browser sends whenever a user visits the service or when they access the service by or through a mobile phone.
Where Your PineFit Data Goes
PineFit's Privacy Policy states that my data is used to provide and maintain the app's service and to manage my account and processes involved in the purchase contract for relevant products.
I am aware that the app could use my data to contact me via email, telephone calls, and other types of electronic communication, such as the phone's push notifications about updates or informative communications. I also receive special offers and information about relevant goods and services.
What's good about the data policy of the app is that I have the freedom not to subscribe to any marketing information. However, the Privacy Policy revealed that the app might share my personal information with service providers to track and evaluate the use of the app.
Conclusion
Using a workout app like the PineFit app is one proof that technology can make an impact on one's life. PineFit has helped me find what works for me in terms of physical fitness.
With its dynamic features and customization options, PineFit is able to reinforce my motivation and ability to develop and maintain a habit. If you are looking for an app that will not just give you exercises to follow but also allow you to align the features to your lifestyle, then the PineFit app is worth trying now.