I've always wanted to pursue my fitness goals and stick to a fitness routine in the gym, but with my hectic schedule and the busy life that I'm leading, I often procrastinate and end up not doing anything at all.
If you're just like me who can't commit to the gym or feel uncomfortable and awkward around fitness instructors, coaches, and other gym members, it would seem better to turn to fitness apps for an exercise regimen that you can do from the comfort of your home.
Fortunately, the Peloton app does the job for me and makes me feel like I'm at a gym. Read on and discover all about the Peloton App, what it is, how it works, how much it costs, and other essential features!
Peloton App – Your Personal Gym at Home
About the Peloton App – An App for All, Not Just Cyclists
Peloton Classes – Studio-Quality Workouts at Home
Staying Motivated with Peloton
Track Your Progress
Integrated Technology and Compatibility
Pricing and Membership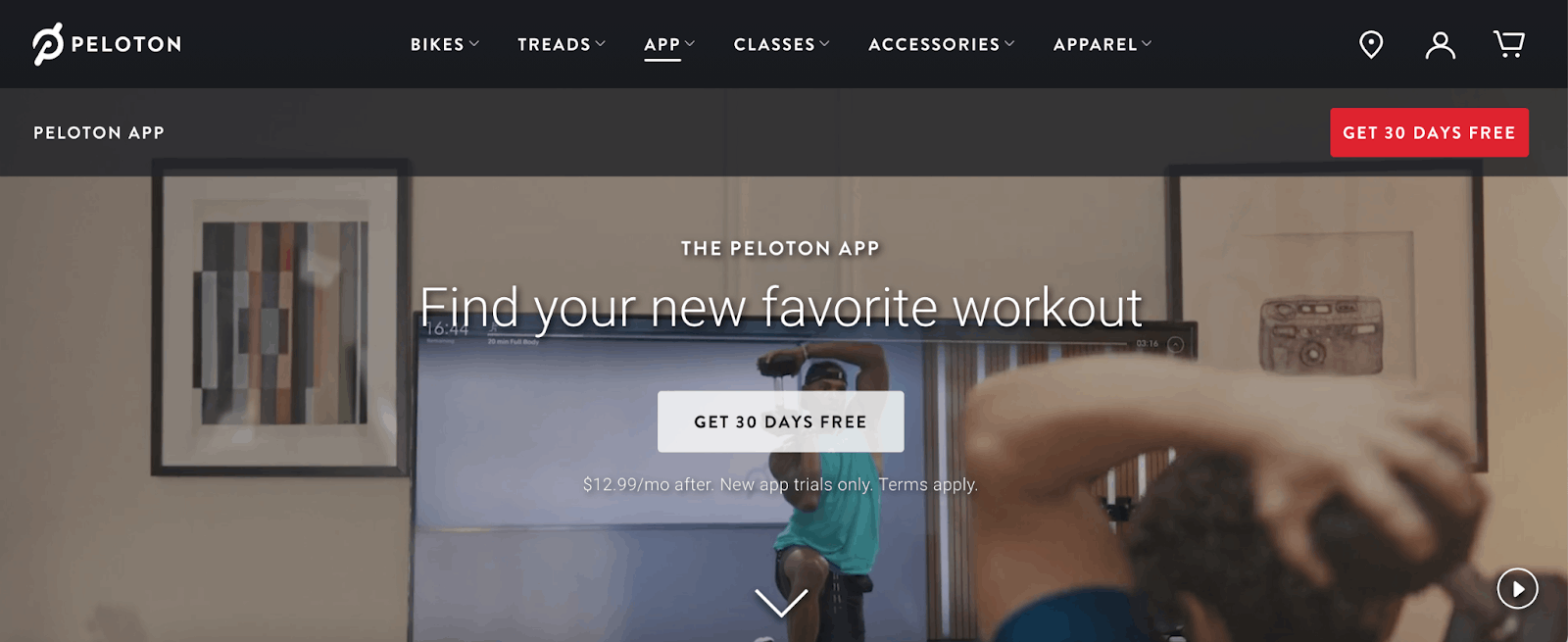 Peloton App – Your Personal Gym at Home
The Peloton App is an incredible fitness app that I discovered about a year ago. My gym membership had expired and I was no longer interested in renewing my membership, but I had to find a way to continue my fitness routine and reach my goals.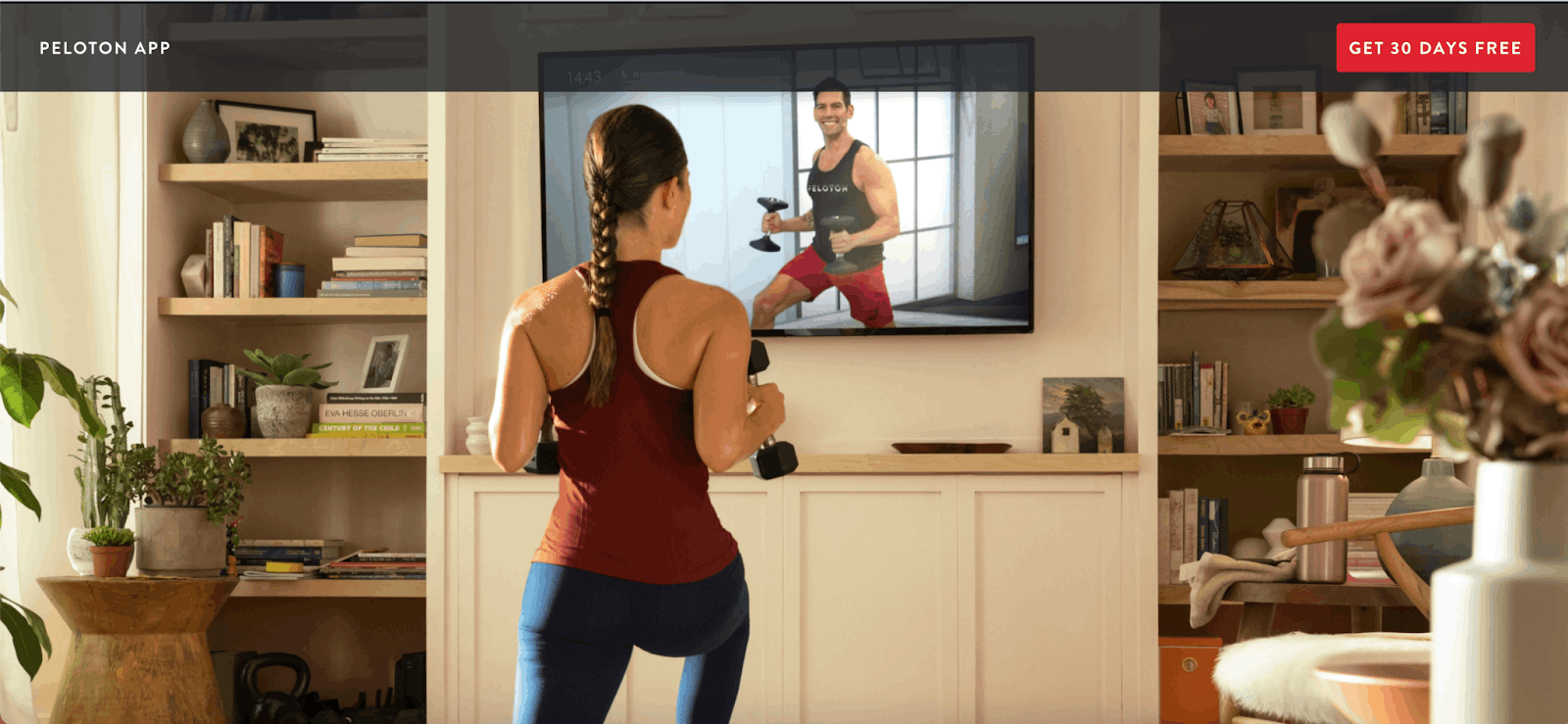 Luckily, I came across Peloton, a health and fitness app that features thousands of live and on-demand fitness classes.
The app also features game-changing classes on any type of equipment, aside from the thousands of studio classes taught by world-class fitness instructors.
Aside from that, I can also track my activity and workouts through its in-app calendar and tracker.
Top-Notch Motivation
I've found Peloton's fitness videos to be motivational, personal, and inspiring.
The instructors provide real-time motivation and words of encouragement to keep me going.
It's really like having your own personal trainer at home!
About the Peloton App – An App for All, Not Just Cyclists
While the word 'peloton' means "main field or group of cyclists in a race", the Peloton app caters not just to cyclists but to all fitness enthusiasts. Peloton works on accessibility, value, and efficiency.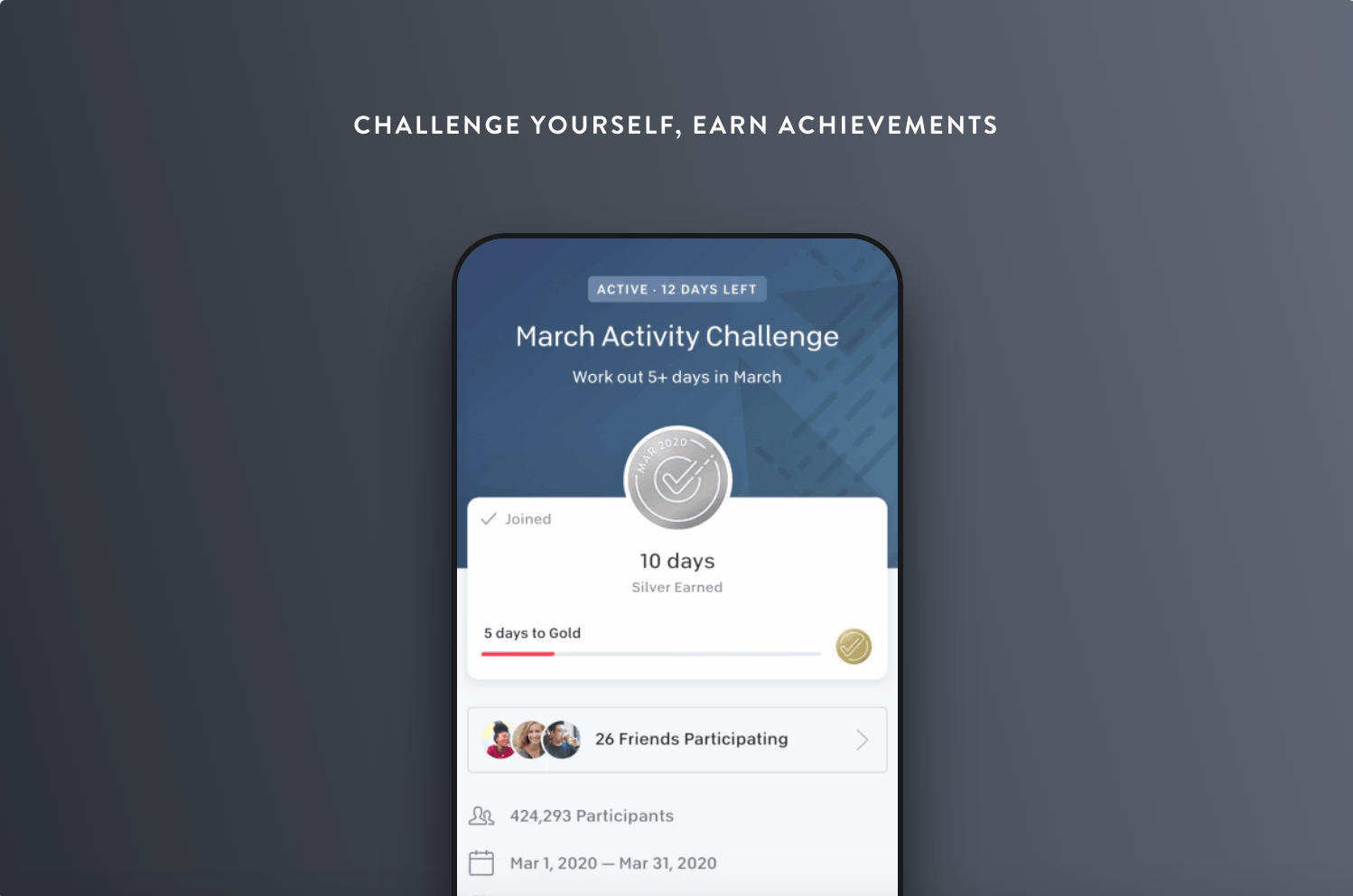 The Peloton fitness app is brought to you by Peloton Interactive, Inc. The team started in 2012 with a mission to use technology and design to bring a community towards fitness wherever and whenever.
The company guarantees what is called the Peloton Difference – where people are transformed to be the best versions of themselves through the company's fitness videos and routines.
Its innovative concepts bring life to how the world sees and achieves fitness. Through a combination of content, technology, and world-class instructors, the Peloton app guarantees users like me a huge and incredible difference.
How to Download the Peloton App
The app currently has over 1 million downloads and a 4.1-star rating on the Google Play Store.
The app is free for download at the Google Play Store and the Apple App Store.
Head to your device's app store and search for 'Peloton' to find the correct app. Then click 'Install' or 'Get' to begin downloading to your device.
Peloton Classes – Studio-Quality Workouts at Home
While there are thousands of curated classes and fitness content to choose from on the app, I find it easy to navigate the app and find the class that I'm looking for.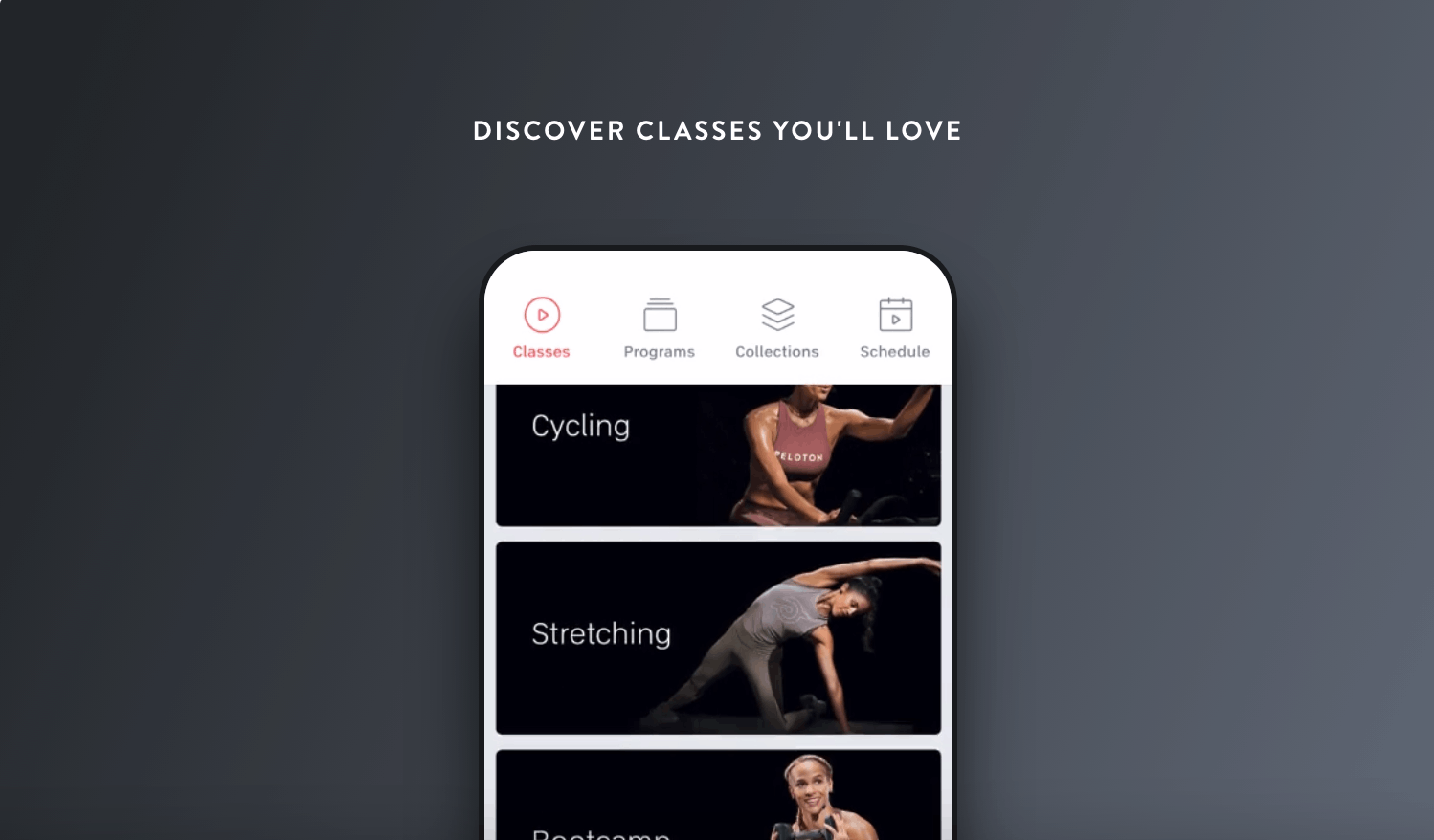 The most popular classes include outdoor running, meditation, walking, cardio workout, cycling, boot camps, and stretching.
With over ten workout types, Peloton has classes for everyone. Whether you have the equipment or you're looking for a simple workout, you'll find a class for any kind of workout mood on the app.
Join Live Classes
Live and on-demand fitness classes from Peloton's famous NYC and London fitness studios can be streamed via the app. This is the best part of using Pelotonfor me. I find myself more inspired and motivated when I am part of a live class for the full studio fitness experience.
I usually check the schedule under the Schedule tab of the app. Under this tab, the schedule for live classes is indicated.
Classes are classified according to their workout type, such as cycling, strength, meditation, and stretching, among many others.
Staying Motivated with Peloton
In almost a year since I've been using Peloton, I've found the top two things that motivate me the most: first is the ability to personalize my routine and second is the dynamic music that keeps me moving.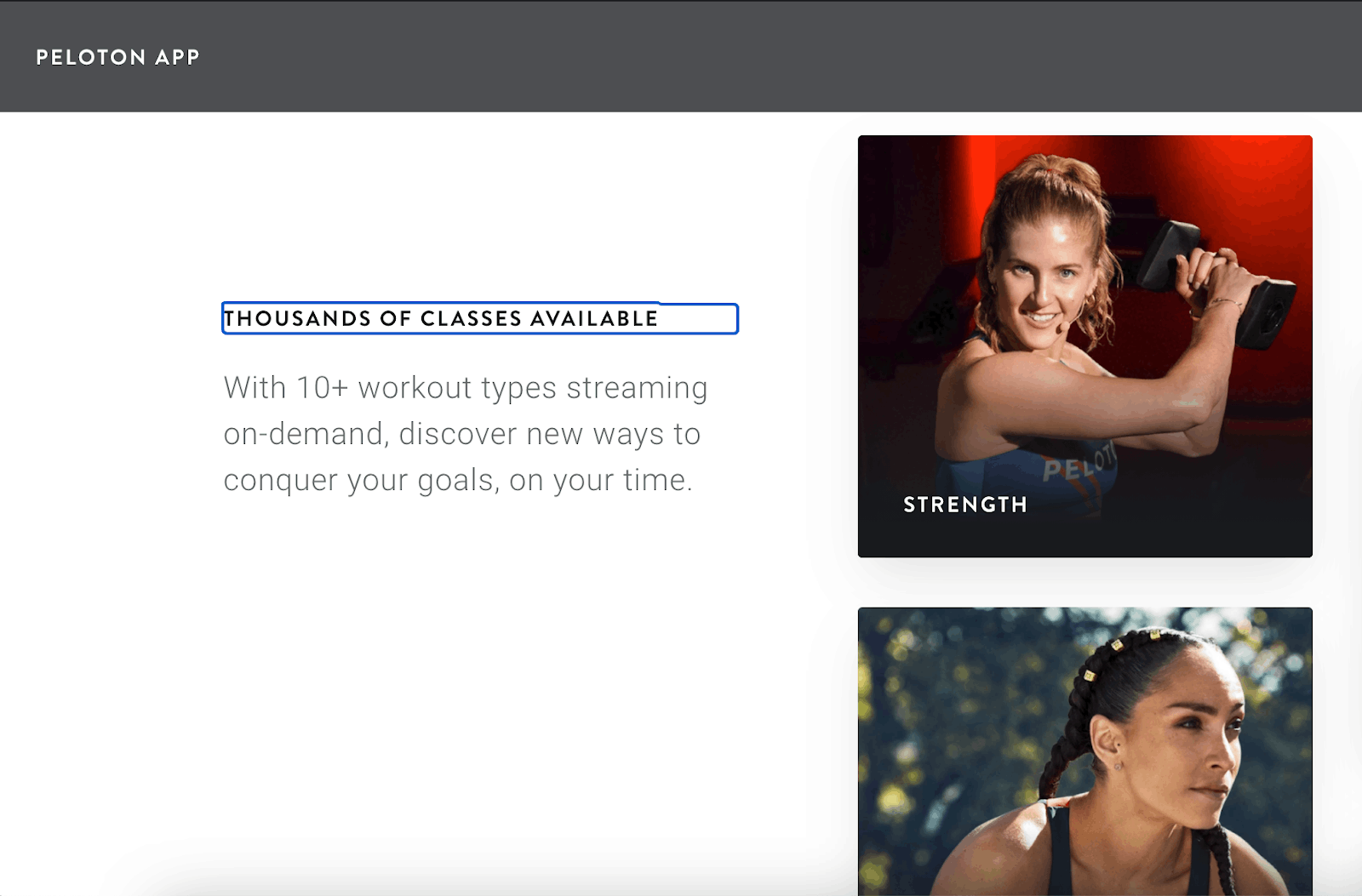 With the app, I can get the mix of cardio and strength I need according to my skill level to hit my fitness goals. I can also pick my classes by filtering the length, duration, and schedule.
One of the common mistakes for beginners is that they instantly choose a difficult workout that their body cannot prepare for – this I learned the hard way during my earlier attempts using different apps.
However, with Peloton, every feature in the app is meant to keep me motivated and focused on my goal. It curates classes that are fit for my skill and schedule to make sure I don't start off with the wrong exercise and cause me to get injured.
Music to Move To
As I previously mentioned, another thing that keeps me motivated to stick to my routine is the huge library of music and tracks that go with every workout class I take. Nothing beats a great workout with my favorite music.
The library has thousands of songs and classes dedicated to popular artists, too. More than that, the app features curated playlists for every class.
I can even filter classes to my favorite genre so I never have to choose and queue songs for my workouts. Now that's what I call a great and personalized workout!
Track Your Progress
Under the "Profile" tab, I can easily track my active days, as well as my workouts, to stay on top of my progress.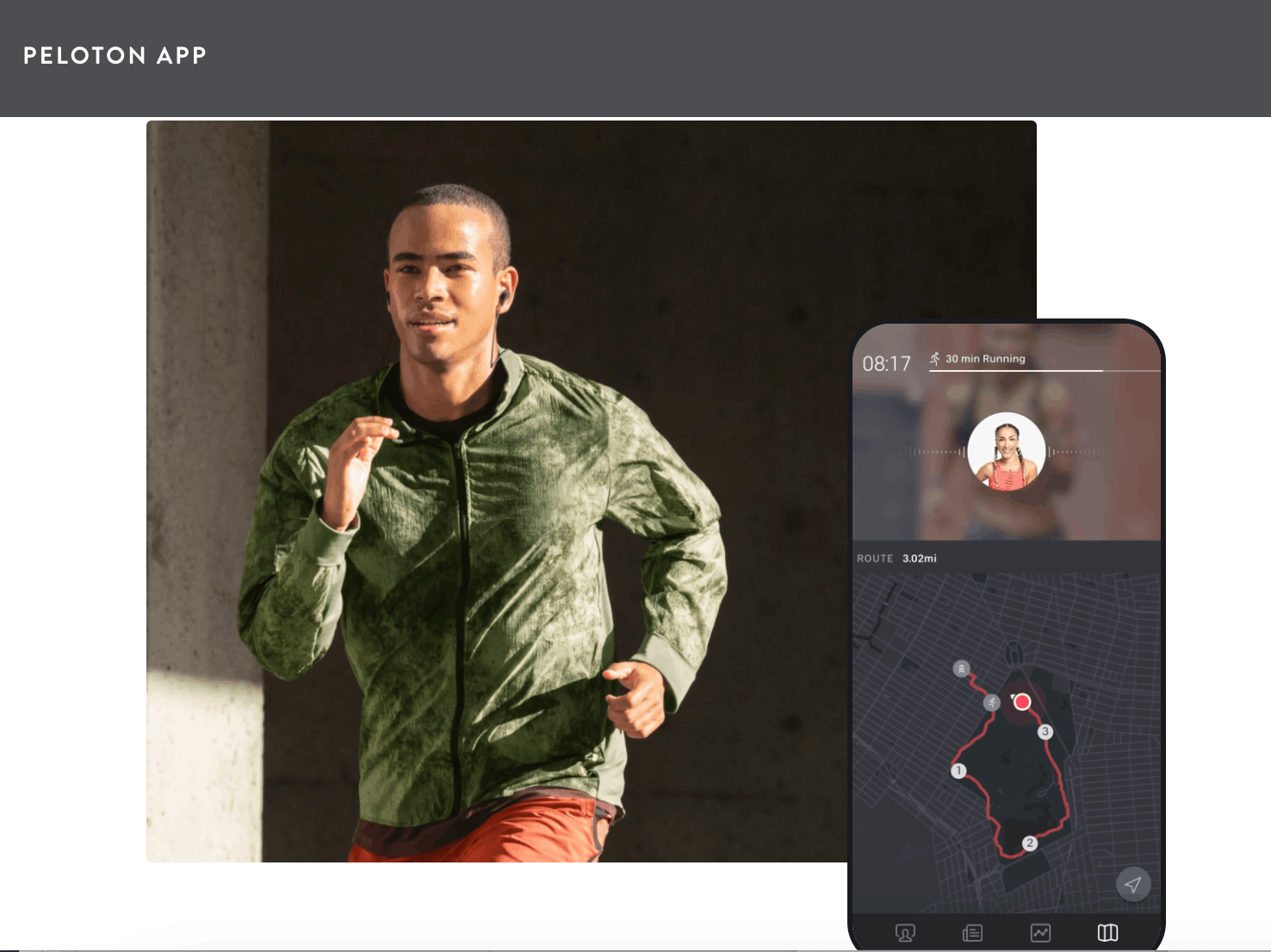 There is an overview of the month under this tab where I can monitor my progress.
The app also has a "week streak" counter which counts the weeks I spent on the app consecutively.
I can also track my progress through metrics such as heart rate and more.
Metrics at a Glance
You can link your heart rate monitor with the app so you can track your performance while you're on the move.
This feature is great for those who love to run, cycle, or even take their workout outdoors!
Integrated Technology and Compatibility
Peloton does not disappoint when it comes to integrating technology to help us turn our fitness goals into reality.

Running with the Peloton app is a great experience because you can keep track of your route through GPS support for splits, pace, and elevation metrics.
Aside from that, you are guided by instructors from Peloton every time you hit the trail.
Through this, you are guaranteed to never lose sight of where you're heading or lose track of how far you've come!
From the Studio to Your TV
The app can work on bigger screens like Android TVs or stream via Chromecast for a fuller and more immersive workout experience.
These innovations set Peloton apart from other fitness apps and use technology to their advantage.
Pricing and Membership
Once you have the app, you'll have access to a 30-day free trial to see if the app is right for you. After the one-month period, you'll have to pay a $12.99 membership per month.

There are two types of access to the Peloton App: the Digital Membership and an All-Access Membership.
The Digital Membership, which I am currently on, is an individual-user membership that allows me to access the app on several devices such as my phone, tablet, TV, or even browser.
The membership auto-renews monthly, which may be turned off in the Account Settings should you wish to terminate your membership.
All-Access Membership
The other type of membership is the All-Access Membership, which is available for Peloton Bike and Tread owners.
Not only will you be able to access the app from your devices similar to those with Digital Memberships, but you can also access the app from your Peloton equipment such as the bike or treadmill.
All you have to do is log in to your account on the app to gain access and you can start working out from your bike or treadmill like a true athlete!
Conclusion
My fitness routine has never been the same since I started using the Peloton app. It is truly a game-changer in the world of fitness and has helped individuals like me reach fitness goals at the comfort and convenience of my home. The days of pricey gym memberships are gone for me, thanks to Peloton.