While monthly gym memberships come with incredible benefits, a workout routine at home allows one to concentrate and minimize spending. What can make your home exercise successful is a great fitness app like Fitbit Coach. The app can serve as your guide in your fitness journey.
Another advantage of using Fitbit Coach is that it is a motivational coach at your fingertips. Even if you have work and personal and social lives to manage, the app won't fail to give you a nudge and remind you of your health.
If you're overwhelmed with the free fitness apps in the market, start with Fitbit Coach. Read on to find out how the app can make the road to physical health and wellness easier.
About Fitbit Coach
Personalized Workout
Motivational Content
How to Download the Fitbit Coach App
Fitbit Premium Basics
Challenges on Fitbit Premium
Navigating the Fitbit Coach App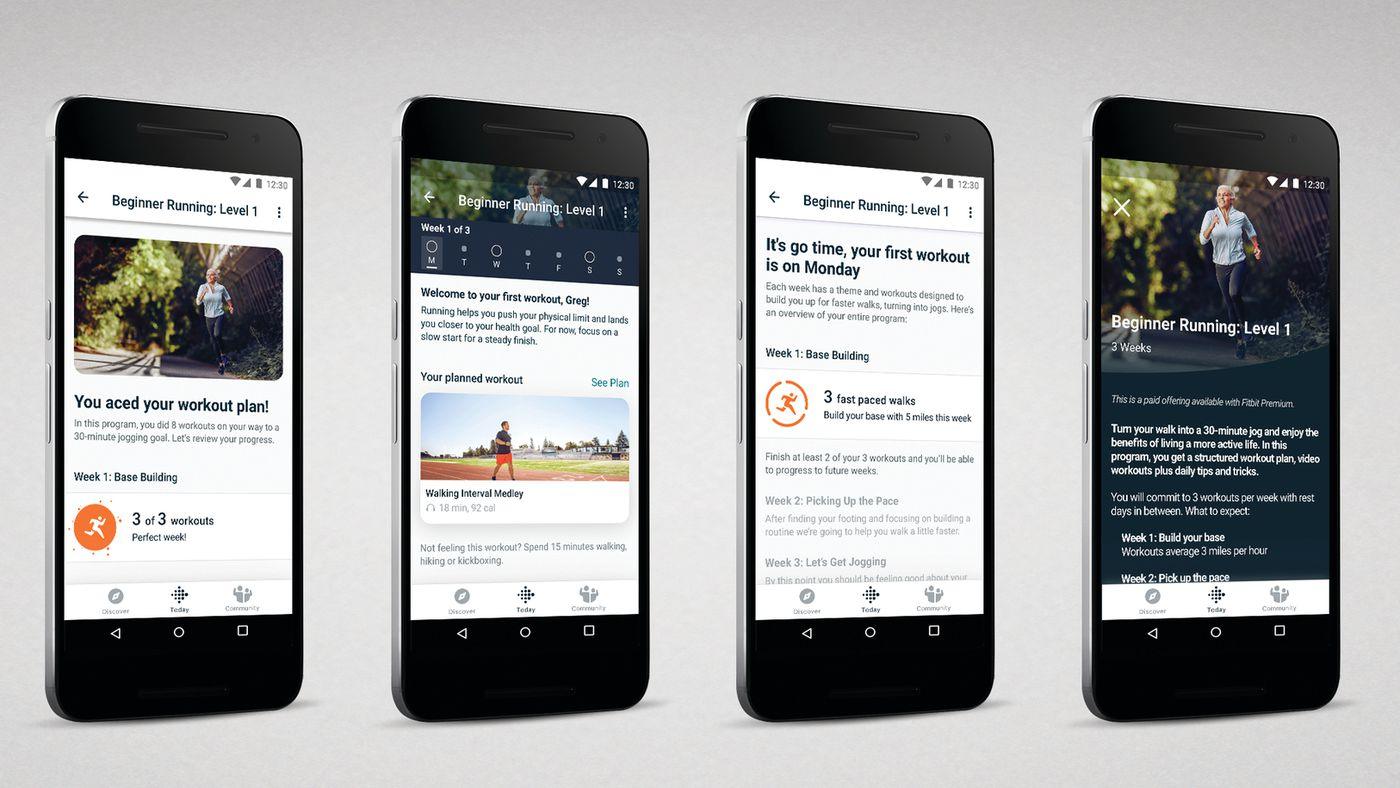 About Fitbit Coach
Whether your goal is to burn more calories or train for a race, the Fitbit Coach app has something to offer you.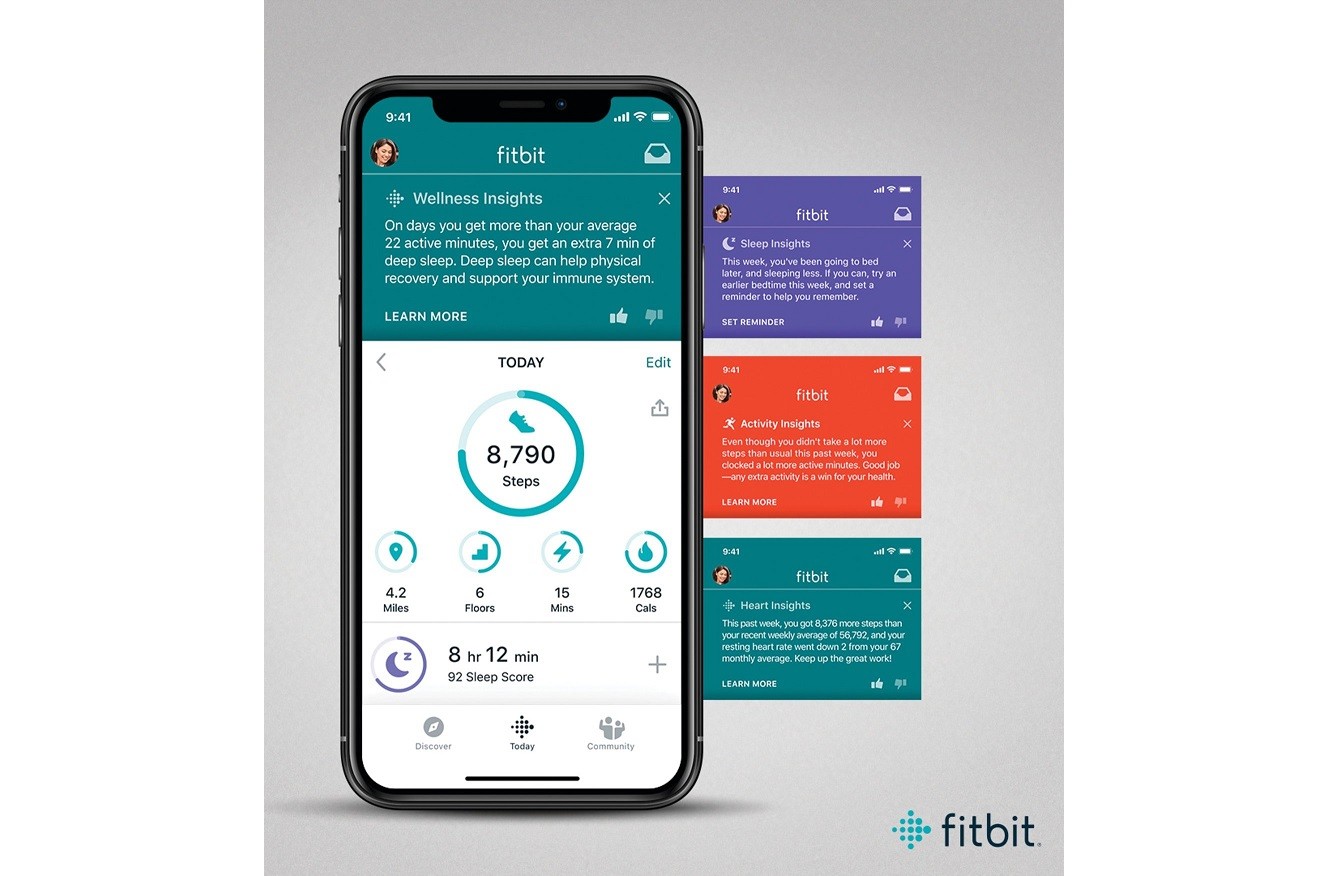 Fitbit Coach is a workout app that offers personalized programs according to your goal, skills, and feedback. This is the app for you if you prefer to have a personal trainer at home.
If you want to meticulously record your progress, Fitbit Coach can help you achieve that. You'll even get health coaching and nutrition information.
Fitbit Coach features Lea Rouse and Adrian Richardson. Rouse is a nutritionist, a personal trainer, and a wellness specialist. Richardson is a certified personal trainer, who served in the US military during three tours of duty in Iraq.
About Fitbit Inc.
The Fitbit Coach app was created by a company called FitStar, which was bought by Fitbit Inc. in 2015.
Fitbit, Inc. is a California-based consumer electronics and fitness company that develops activity trackers, smartwatches, and wearable technology devices. Fitbit was ranked the 37th most innovative company in 2016.
Fitbit, Inc. has received several awards and recognition. In 2008, Fitbit, Inc. was named a runner-up at TechCrunch50 and awarded the "Innovation honoree" and "Best in the Health & Wellness category" in 2009.
Personalized Workout
Fitbit Coach leverages personalization as a fitness app. The Fitbit Coach app features adaptive workouts designed specifically for the user's needs.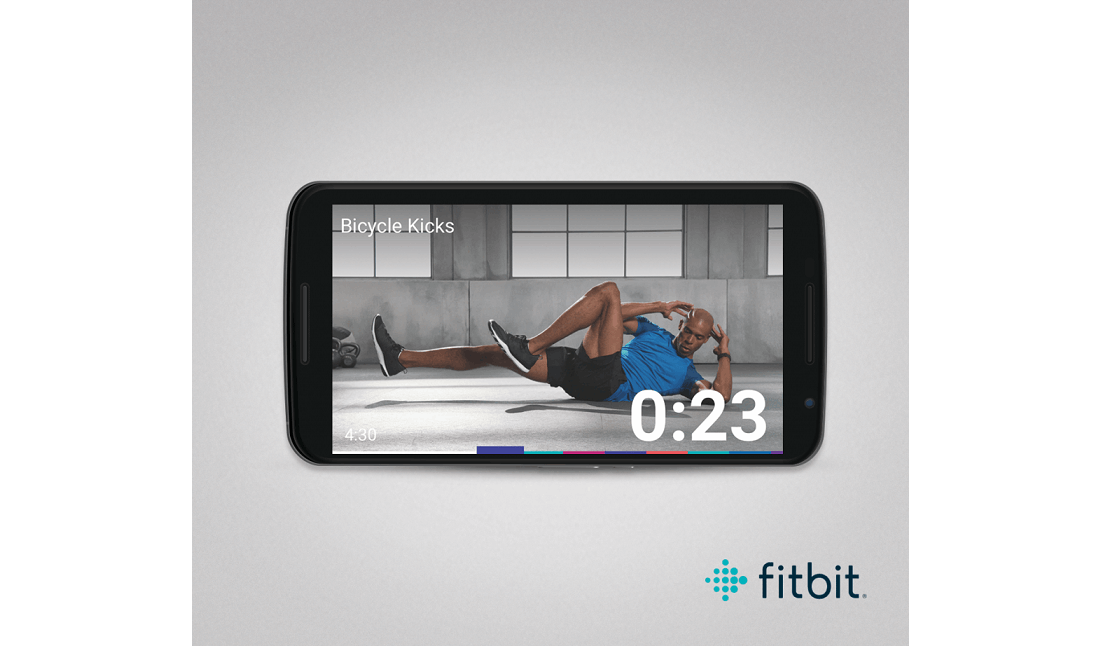 You will receive and experience running, bodyweight, and walking programs tailored for you.
As long as you have your smartphone, the app will work and be accessible to you.
You can follow workouts that are as long as seven or 60 minutes through your computer or phone.
Personalized Workout Recommendations
Together with the Fitbit device, the Fitbit Coach app will track your daily activity and recommend exercises based on it.
The app provides personalized fitness guidance to make your goals attainable.
Motivational Content
It's not always easy to find the motivation to exercise. But the Fitbit Coach app offers features that would get you moving.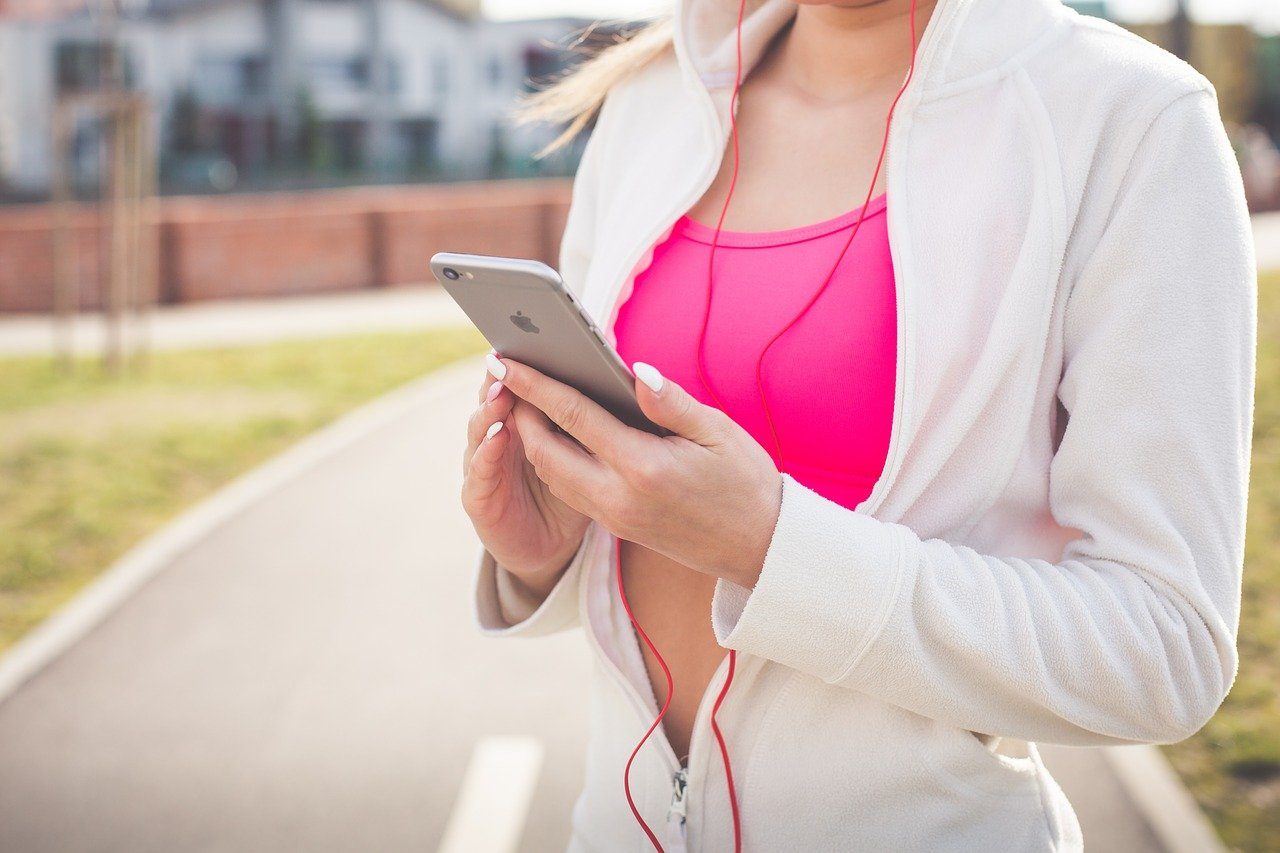 Fitbit Coach is equipped with personalized video workouts that will demonstrate the moves you can do at home. Moreover, you will receive step-by-step coaching, tips, and motivational nudges.
The app makes physical activities exciting for its users. You won't have to do the same exercise twice because the system is loaded with hundreds of exercises for different parts of your body. These parts include your butt, core, legs, back, and arms.
You will also get demonstrations for running and walking. The app is constantly updated to add new workouts and keep things fresh.
Fitbit Radio
To make your exercise at home more fun, you can customize a fitness soundtrack through Fitbit Radio. Powered by feed.fm, Fitbit Coach has seven different music playlists you can choose from.
It features tracks by popular artists in different genres, such as Pop, Hip Hop, Electronic/Dance, Rock, Throwback, Cardio Mix, and Power Mix. To set your preferred music, choose your Fitbit Coach session and then tap the music icon in the top right corner.
Click on one of the seven music stations. Note that the songs will keep playing even if you pause your Fitbit Coach workout. If you leave or finish your session, the music will stop on its own. You also have the option to mute the music.
How to Download the Fitbit Coach App
The Fitbit Coach app is available to both iPhone and Android users. The app is also available in English, French, German, Portuguese, and Spanish.
If you are using an Android phone, go to Google Play Store. Look for "Fitbit Coach," and once it appears on the results, open the app. Then, tap 'Install.'
For iPhone users, head to the App Store. Search for "Fitbit Coach." When you see the app's name, click on the 'Get' button.
Compatibility
The Fitbit Coach app works across Apple devices with iOS 11.0 or later and a Mac with an Apple M1 chip.
As for Android devices, make sure you have version 4.4 and up.
Fitbit Premium Basics
The Fitbit Coach app is free to download so you don't have to worry about any charges. However, you will encounter in-app products that range from $7.99 – $99.99 per item. Fitbit Coach also has a premium plan, which expands the scope of the free version.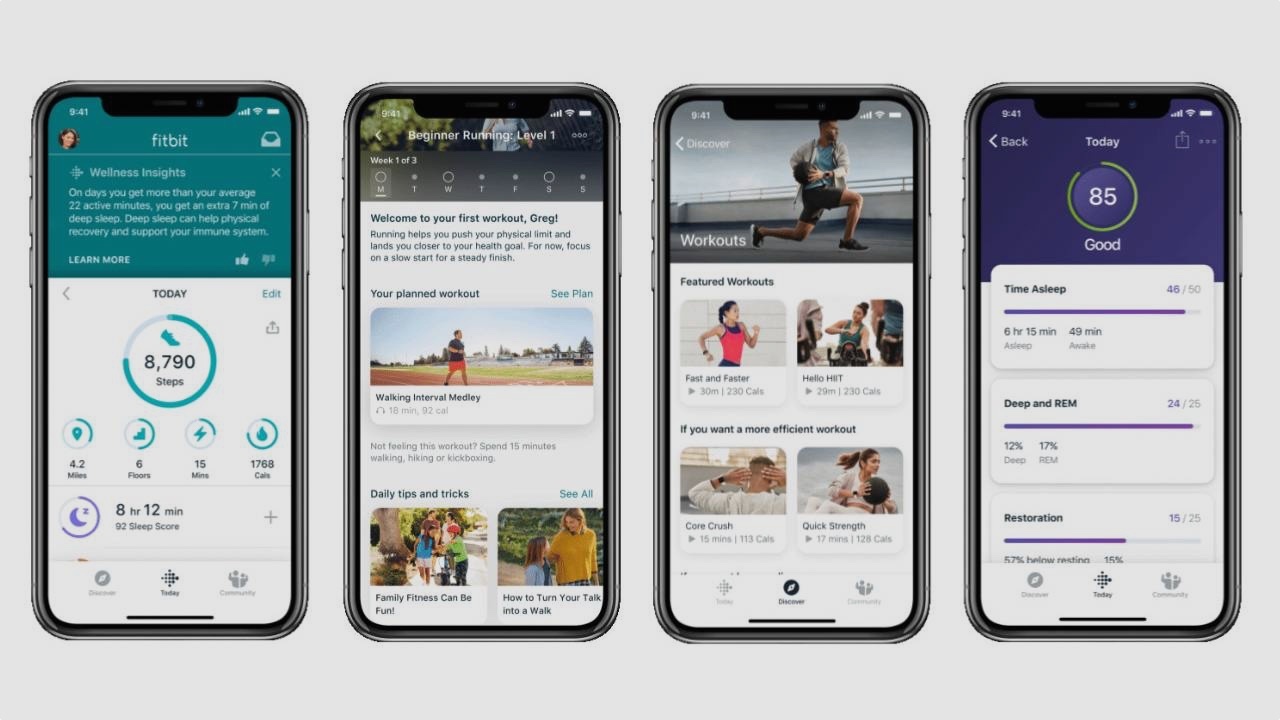 In general, the premium fitness version is full of well-being and lifestyle insights. It is also packed with both video and audio workouts.
Fitbit Premium charges a user $9.99 per month. But you have the option to try it out for 90 days for free. If you think it is not for you, you can cancel without paying any fee.
When you subscribe to Fitbit Premium, you'll experience the Guided Programs. The programs are based on different goals, such as getting more sleep, cutting your sugar habit, and running more.
Get Active and Sleep
If you're the kind of person who likes to set daily goals, the Get Active program is for you. It also encourages you to select a day of the week to push yourself more.
On the other hand, the sleep feature monitors your sleeping habits.
Your "Sleep Score" refers to an overall number out of 100 that pertains to the quality of sleep. A "Restoration" graph reveals your sleeping heart rate and how much time you spent moving in bed.
Challenges on Fitbit Premium
One of the most exciting features of the Fitbit Premium is the special "Challenges."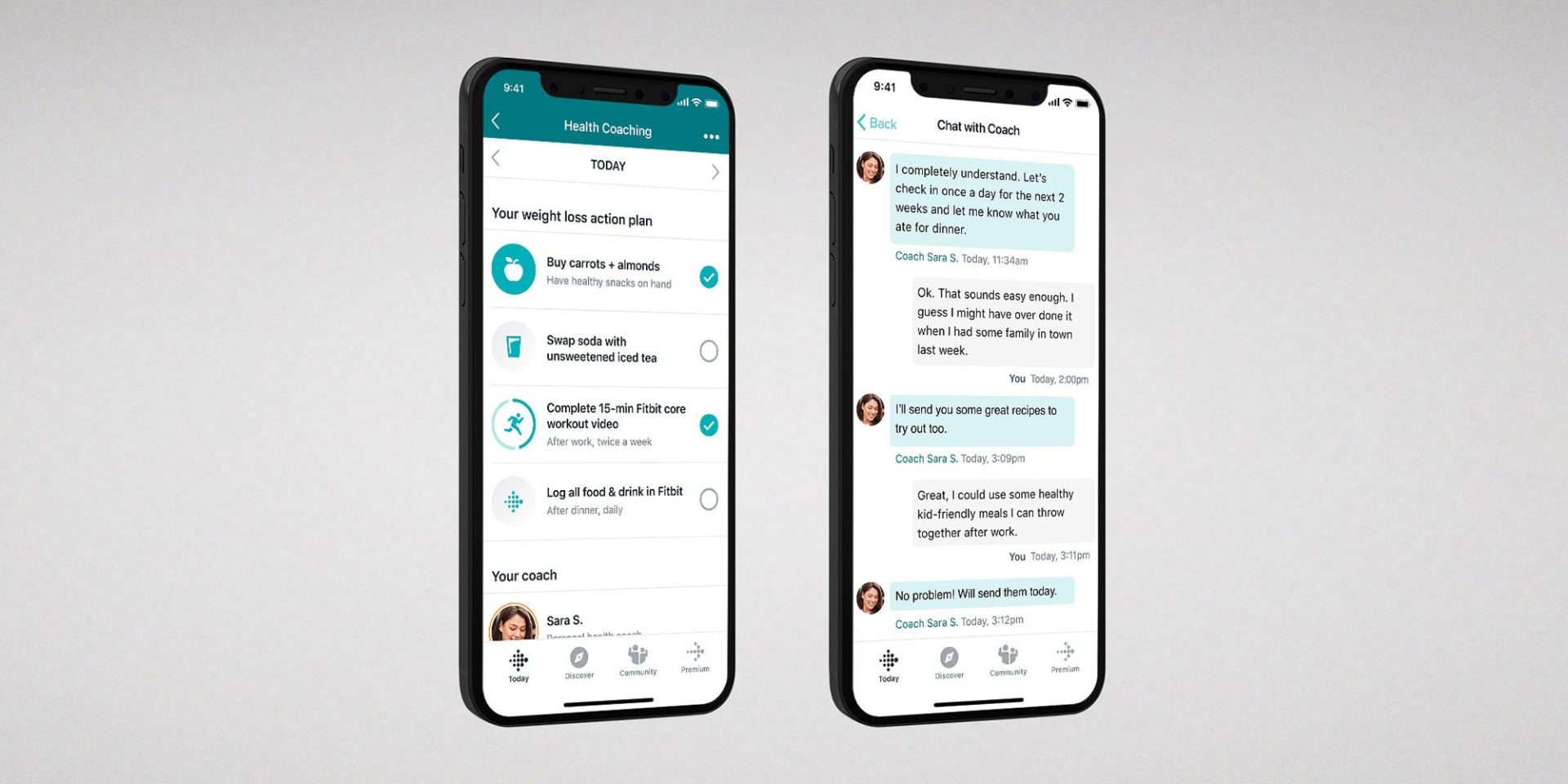 The app's custom challenge allows you to arrange your own step, distance, or active minute challenge. With the "Challenges" feature, you are able to compete with other users. You can use this kind of competition as motivation.
The other major feature of Fitbit Premium is the wellness report. The wellness report records your weight, sleep, heart rate, and activity data. You can view the 30-day summary and the comprehensive graphs for each.
You can share your wellness reports with your nutritionist, doctor, and other health experts.
Health Coaching
The Health Coaching section allows users to work one-on-one with a professional health coach.
Through this feature, you will receive personalized support, a custom action plan, and the accountability that you need.
What's great about this feature is you will be able to chat with your coach. The Fitbit Premium that comes with Health Coaching Membership costs $54.99 per month.
Navigating the Fitbit Coach App
Once you have downloaded the Fitbit Coach app on your phone, you will be asked first to sign in with your email address. You need to verify your email address by opening the verification email sent to you.
After verifying your email address, the app will ask about your basic information on the "About you" page. It contains the fields "First Name," "Last Name," "Birthday," "Height," "Weight," and "Sex." This info will help the app recommend the appropriate fitness programs and features for you.
Fitbit Coach will ask you about the device you will connect to the app. The home screen of the app shows the dashboard that tracks your activities and condition for the day. It shows the number of calories, your mindfulness, exercise, menstrual health, weight, water, and food.
The menu at the bottom of the screen shows four buttons. The first one is "Today," and beside it is the "Discover" button, which will lead you to the different features of the app. You will see "Wellness Reports," "Challenges & Adventures," "Assessments & Reports," "Workouts," and "Guided Programs."
Community
The third button on the menu of the home screen is "Community."
When you tap it, the app will ask you if you'd want to connect with your friends and compete with them.
You can connect with them using your email, Facebook account, or username on the app.
Conclusion
If you're ready to turn over a new leaf and bit, the Fitbit Coach app is the ideal companion. It features not only workout programs but also motivational content.
If you want to sweat, strengthen your muscles, or sustain healthy habits, Fitbit Coach won't disappoint.