How many of you have been hitting the gym regularly, working out 1 to 2 hours daily, and sweating it all out but still are not getting results? The secret to a fit body is that you can not achieve it by just exercising. Working out is just one part of a healthy lifestyle; the key to fitness lies in what you eat and how you live after the workout sessions.
Pre and post-workout meals, a disciplined lifestyle, and taking care of both body and mind also play an essential role in staying healthy. This article looks at eight unique healthy lifestyle applications that will help you determine what you should be eating as a post-workout meal.
These apps do not just provide you with post-workout meal suggestions but also offer you customized workouts, calorie-counters, and many programs that will help you live a healthy lifestyle.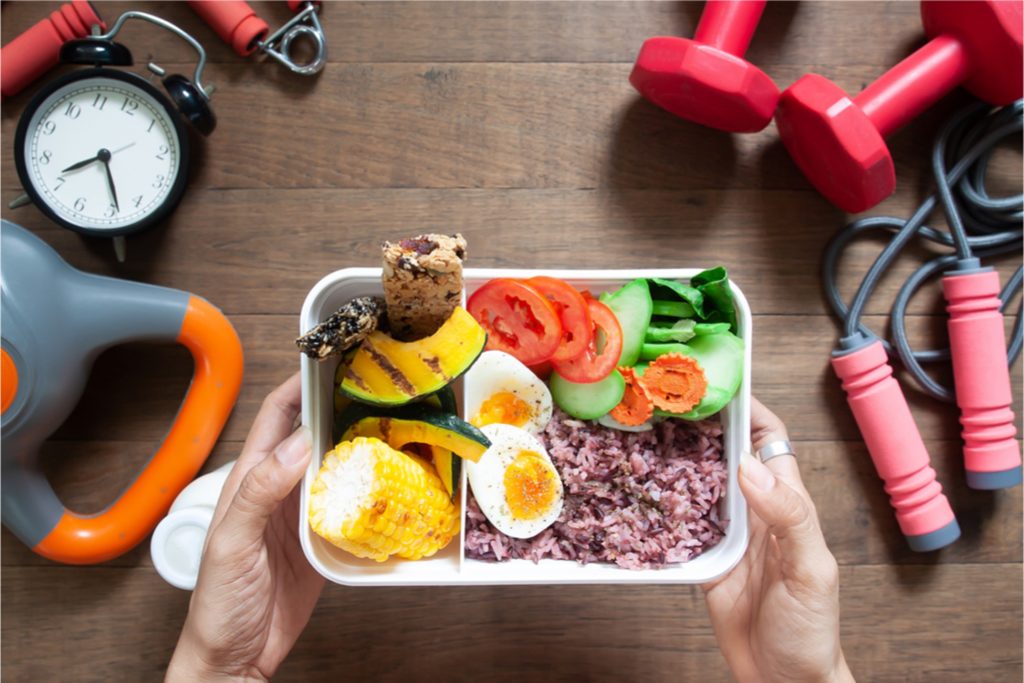 Image Source: Gympik
8Fit – Workout & Meal Planner
First on the list is 8Fit, one of the leading fitness apps that innovatively combines workout routines and meal planners. The app creates a personalized diet routine and workouts based on the users' goals.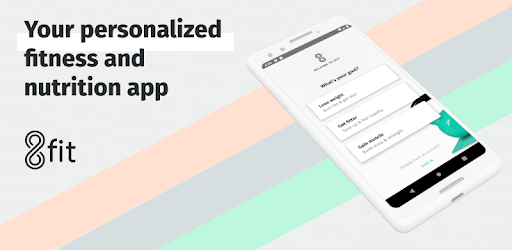 Image Source: Google Play
Whether your goal is to lose or gain weight or stay fit – choose a goal and see how 8Fit tailors a perfect diet plan and workout plan to fulfill your needs. Once you find your goal is met, you can upload more specific goals like a decrease in 20% of body fat in 3 months.
8Fit users can achieve their desired goal by using easy-to-follow meal plans and workouts that experts create. The app provides you with over 400 healthy recipes specifically customized for your personal taste and goals. And, the best part is that it accommodates your dietary preference – whether you are a paleo, vegetarian, vegan, or on a low-carb diet.
Besides keeping an eye on your pre and post-workout meals, 8Fit also helps you make exercise and workouts a part of your daily routine. Besides workout routines and customized data plans, the app features more than 350 exercises with various levels to process through, strength tests, and a fitness tracker to measure your process.
Health Pal
From a step counter, diet reminders, and exercise trackers, the Health Pal app is your daily companion tool to empower your journey toward a healthy lifestyle. Health Pal has almost all the features that you think you will require for healthy living. It features information about your diet, your fitness, and many other features in one place.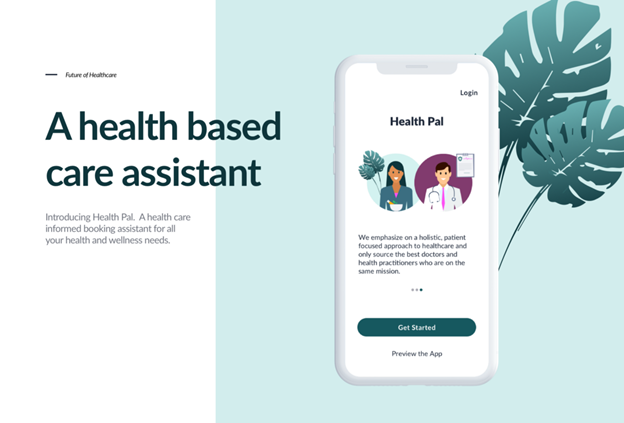 Image Source: Medium
Health Pal records and manages users' daily activities like walking, exercises, calories, and water consumption to attain and lead a healthy life. Health Pal has the feature to log your weight and calories so that you can regularly track your progress and ultimately go on to the next level of fitness.
To help you determine what you should be eating after your workout, Health Pal features a built-in search and tracking algorithm. Here you can search for millions of food online, add meals to your customized meal plan, and track daily calorie intakes.
SuperFood
For a healthy post-workout diet, we require healthy recipes. That is when JuniSmile Food's SuperFood steps in and help users learn and cook healthy foods. SuperFood offers healthy diets through a diverse selection of healthy recipes, from easy-to-cook local and seasonal dishes to low carb and yummy vegetarian recipes.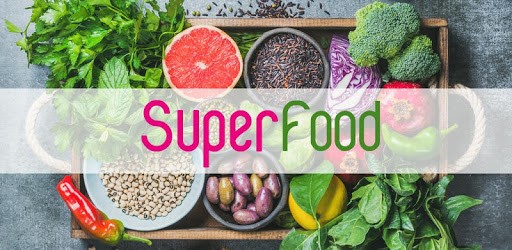 Image Source: Google Play
With SuperFood, users can choose their favorites from many tasty yet healthy recipes and learn how to cook them. The built-in calorie counter calculates the calories and nutritional values of the recipe, thus helping you keep a close eye on what you are eating.
Moreover, if you wish to upgrade to a premium version, you can find recipes that match your diet and the ingredients that you have available. The premium version of the application comes with absolutely zero ads, and you can also download your favorite recipes as PDF files and use them later on.
Lifesum – Diet Plan, Macro Calculator & Food Diary
Lifesum has won over its audience with features like an accurate nutrition tracker, interesting meal plans, regular food diary, and advanced macro calculator. Whether you are planning a keto or the paleo diet, or a sugar detox, this app is designed to help you through any dietary journey.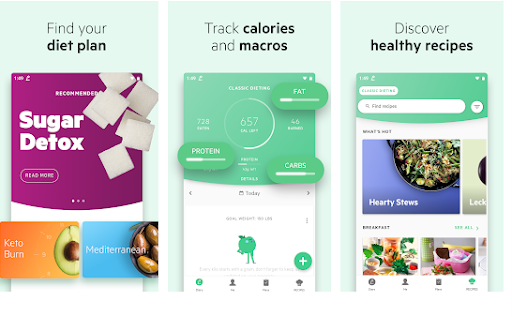 Image Source: Offzack- Everything About Android Apps
With Lifesum's amazing features, users can stay on top of their fitness and health. The features like a calorie counter and food tracker provide an overview of your daily nutritional values that you require to achieve your targets. And with the macro tracker, users can reach the correct type of energy consumption as well.
The best part about Lifesum is that it amazingly integrates with Google Fit and S Health that allows users to export nutrition and exercise data to the respective platforms. And, for more specialized diets and detailed nutrition information, users can also upgrade to a Lifesum Premium membership.
Diety – Diet Plan, Calorie Counter & Weight Loss
Are you focused on achieving several health goals like a daily calorie goal, intake goal, and diet plan? Then Diety's is designed to help you lead a healthy and fit lifestyle. The app offers you advanced features like a calorie tracker, intermittent fasting, and food tracker, to name a few.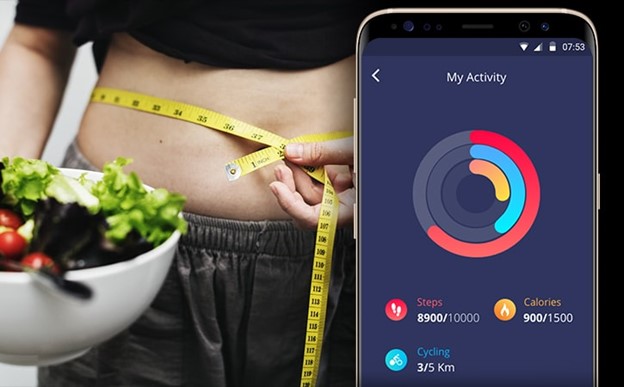 Image Source: Peerbits
To stay on top of your fitness and health, Diety features a huge database of delicious yet healthy food recipes. You can easily prepare your healthy meals and savor the richness of every meal. What's even better is that the app's algorithm allows you to monitor your weight and progress.
Besides that, the app analyses the data you input to plan out personalized targets to meet your nutritional intake. Other than that, Diety also keeps note of your water intake and reminds users to drink water. To take the personalization up a notch, the app provides you with your very own everyday calorie goal.
MyPlate Calorie Tracker
Livestrong.com's MyPlate Calorie Tracker is the most user-friendly app to track your calories and stay fit with the help of your smartphone. Based on the name, the app might feel like just a calorie tracker, but it is whole a lot more than that.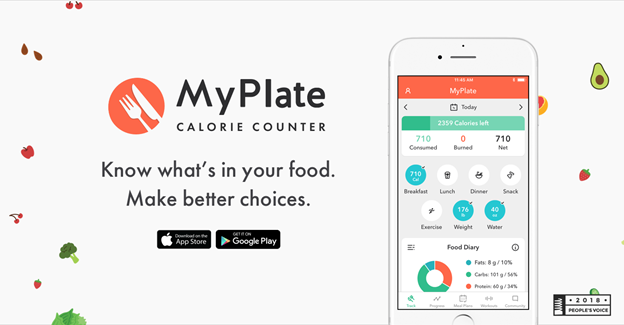 Image Source: Livestrong
Users can browse a comprehensive food database with over 2 million food recipes; these are not just for your post-workout meals but also pre-workout and other daily meals. Not just that, users can create their very own customized meal plans for post and pre-workout sessions.
Plus, users can also get 24/7 support from the members of MyPlate's huge motivational community. And, the best part is, MyPlate integrates with the Google Fit application to automatically track your daily walking, running, and other activities. Moreover, log workouts with the app's extensive exercise tracking database, and keep track of your workout progress.
Easy Meal Planner – Quick & Easy Diet App
Easy Meal Planner believes that instead of using easy recipe books, users can use the food recipes app to explore yummy easy recipes at home and cook some mouth-watering recipes. Easy Meal Planner has it all from lunch, dessert, dinner, breakfast recipes to fryer, baking, and vegan recipes.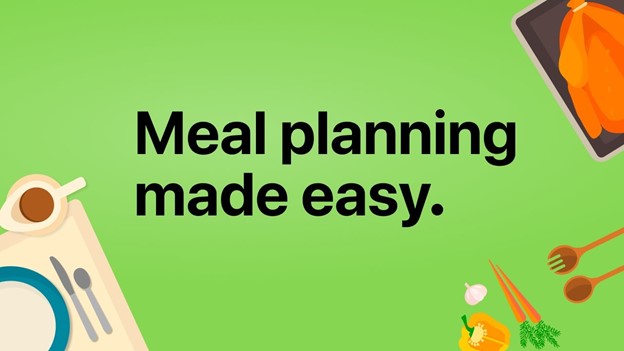 Image Source: Android Authority
The app has an intelligent meal planner that lets you plan meals for an entire week. You can find and choose various meals and their recipes based on the goals you want to achieve and the type of food you like. But Easy Meal Planner is best suited for Keto dieters, with its extremely easy-to-prepare keto meals.
The app also provides easy healthy recipes for beginners that can be prepared and cooked in just a few steps. Apart from selecting from a wide range of amazing recipes, you can also share them with your workout partners and friends so they, too, can stay healthy.
The best part is that you can get these recipes without the internet, and it is available in multiple languages.
Fit Men Cook
This app is for those absolute gym freaks committed to fresh foods and eating enough protein. Fit Men Cook features more than 600 video recipes, which can easily slide into your meal plans.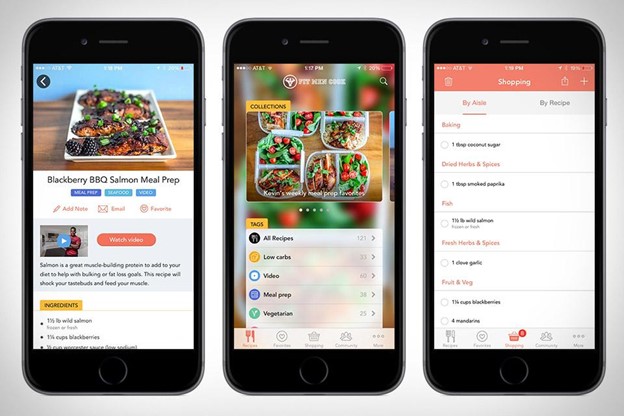 Image Source: Uncrate
The app contains keto recipes, vegan recipes, vegetarian recipes, or high protein meals that are best suited for post-workout meals. The foods featured in Fit Men Cook are easy to prepare, vibrant, and tasty – and above all, it helps you achieve your fitness goals, and it is easy on your wallet.
If you want to prepare a meal from what you have in your refrigerator, then you can search for recipes by ingredients.
Moreover, you will also find a calorie tracker and macro calculator where you will find all the nutritional information required – no matter if you are a bodybuilder or a fat-loss superhero, Fit Men Cook helps you with everything.
The Bottom Line
To sum up, working out can be a great struggle, and it can be much tougher if you are not disciplined with your eating and other habits. With technology all around us, even workouts can be made much easier, which will ultimately help you live a healthier lifestyle.
From customized meal plans to calorie counters, these are some of the amazing healthy lifestyle applications that you can consider using.