There's nothing quite like great discounts and deals when you love food adventures. To hunt for markdowns, I use the restaurant discount app LivingSocial. It's also my compass for the latest restaurants and stores near me.
Whether I need a quick bite on a busy workday or have to plan a get-together, the LivingSocial app streamlines my purchasing experience. It comes with a navigable interface and offers convenience when you need it.
If you're a foodie on a budget, you'll enjoy the different features of LivingSocial.
About the LivingSocial App
How to Download the LivingSocial App
Key Features of the LivingSocial App
How the LivingSocial App Works
How to Use Vouchers on LivingSocial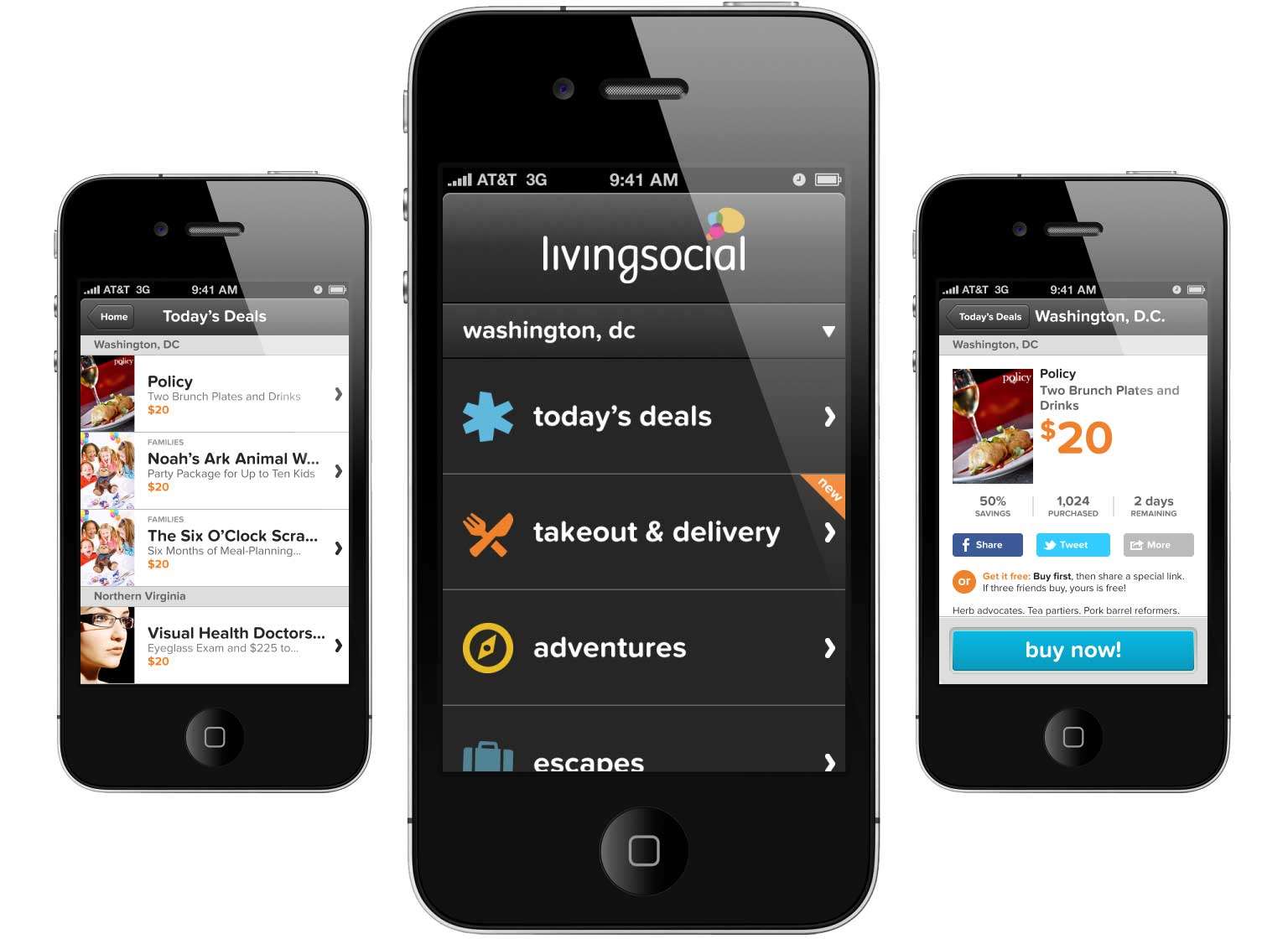 About the LivingSocial App
Use the LivingSocial app to get promos and deals on various products and services, including dining, spas, activities, fitness, and salons.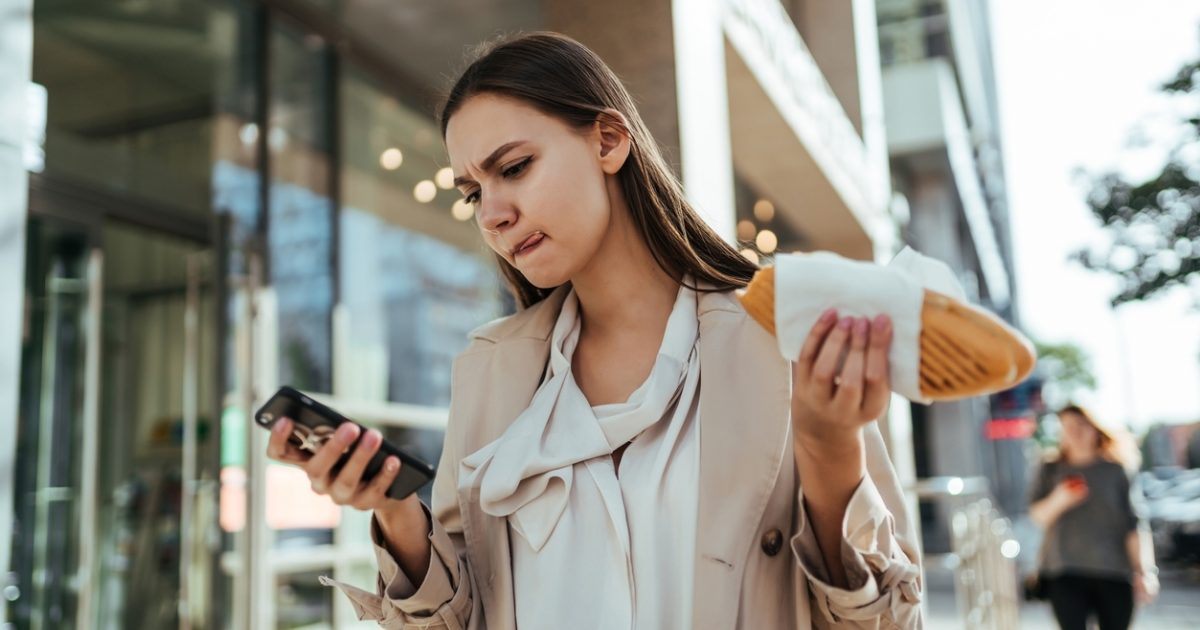 LivingSocial started as a website where its registered users could purchase and share things found in their local area. The system was developed by four employees from Revolution Health Group and launched in 2009. By 2011, the company had generated revenue worth $238 million.
And by 2013, LivingSocial had registered 70 million members in 613 markets in 19 countries. In 2016, Groupon Inc. bought LivingSocial for an undisclosed amount.
The online marketplace is ideal for people looking for places to go when they are planning to have a weekend getaway, a birthday dinner, or a date night.
LivingSocial as a Marketplace
As an online marketplace, LivingSocial is easy to navigate. While it features hundreds of stores and products, I can narrow my search through its filters. These include brand, price range, category, and customer ratings.
I am able to buy multiple LivingSocial deals at the same time through the shopping cart. To do this, select 'Buy' to add an item to your cart. You can tap 'Checkout' or choose 'Continue Shopping'.
In terms of shipping, it works like any other e-commerce website nowadays. I can view the shipping window for a deal on the "Fine Print" of the deal page. I can also monitor my order status in my account once the order is shipped.
How to Download the LivingSocial App
Install LivingSocial to your device to enjoy quality deals and experience convenience. The app is available to both iPhone and Android users.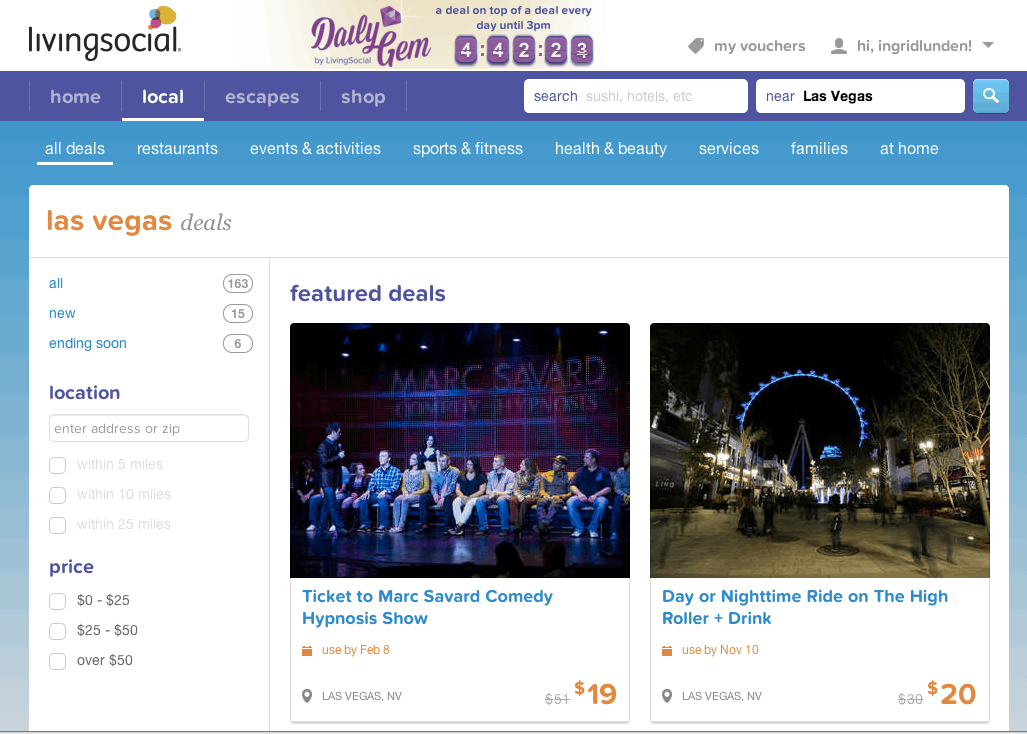 If you're using an iPhone, go to the App Store. Look for "LivingSocial" and then tap the 'Get' button once you see the app's name. If you've been using the app for a long time now, Apple Pay will be the default payment method for you.
Download the LivingSocial app from the Google Play Store if you're an Android user. Search for "LivingSocial" and once you come across the app, open it. When you're on the app's page, click on the 'Install' button and wait for the app to launch.
The app is equipped with GPS-based recommendations for deals and discounts near you, and this may affect your battery life. Other than that, the app is easy to use and offers a lot of things at a fraction of the price.
Cost
LivingSocial does not come with any fees. It is a free service to anyone with a smartphone and is able to download the app. What's more exciting is the app is ad-free and has no in-app purchases.
Instead, what you'll see is the different categories of the actual food or things you can buy, such as Beauty & Spas, Food & Drink, Things To Do, Health & Fitness, and Automotive.
Enjoy using your Amazon promo codes, Walmart coupons, Target coupons, Macy's coupons, Kohl's coupons, and more.
Key Features of the LivingSocial App
Once you have the LivingSocial app on your device, you'll appreciate how its features are arranged and how easy it is to access your discounts.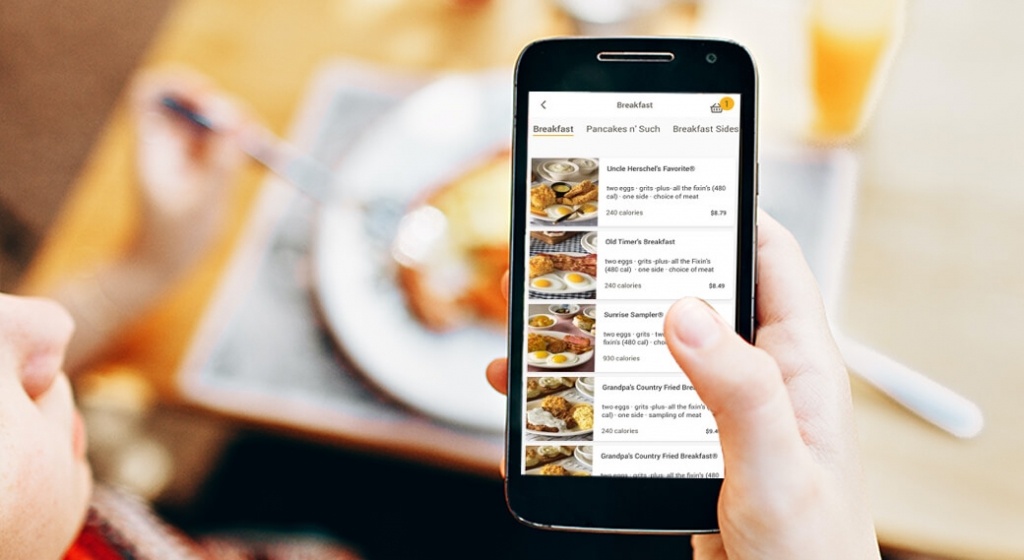 What I like most about LivingSocial is everything you're looking for is customized to your needs. I can view the restaurants, travel packages, spas, experiences, and events near me or wherever I want to go.
As a user, I am able to purchase and redeem LivingSocial deals directly from my phone. When I purchase vouchers, I can track them by location. I can also view the vouches that will expire soon because they can be organized according to their expiration date.
It's fun to use LivingSocial because I can share the deals I found with my family and friends on various social media platforms.
Different Types of Deals on LivingSocial
You'll come across different types of deals on the LivingSocial app. One of these is Local, which refers to deals for local restaurants, spas, salons, and other establishments in your neighborhood.
For travelers, you can access travel deals on LivingSocial Travel. It allows you to process your hotel bookings or schedule a tour wherever you want. Meanwhile, LivingSocial Events is perfect for outgoing individuals, who want ticket discounts for concerts and live events.
When you see the LivingSocial Shop, it will direct you to thousands of products, which can be purchased and shipped to you directly.
How the LivingSocial App Works
LivingSocial offers its registered users several new deals every day. A deal could be a 30% discount on a one-night stay at a hotel or $50 worth of credit to spend at a restaurant.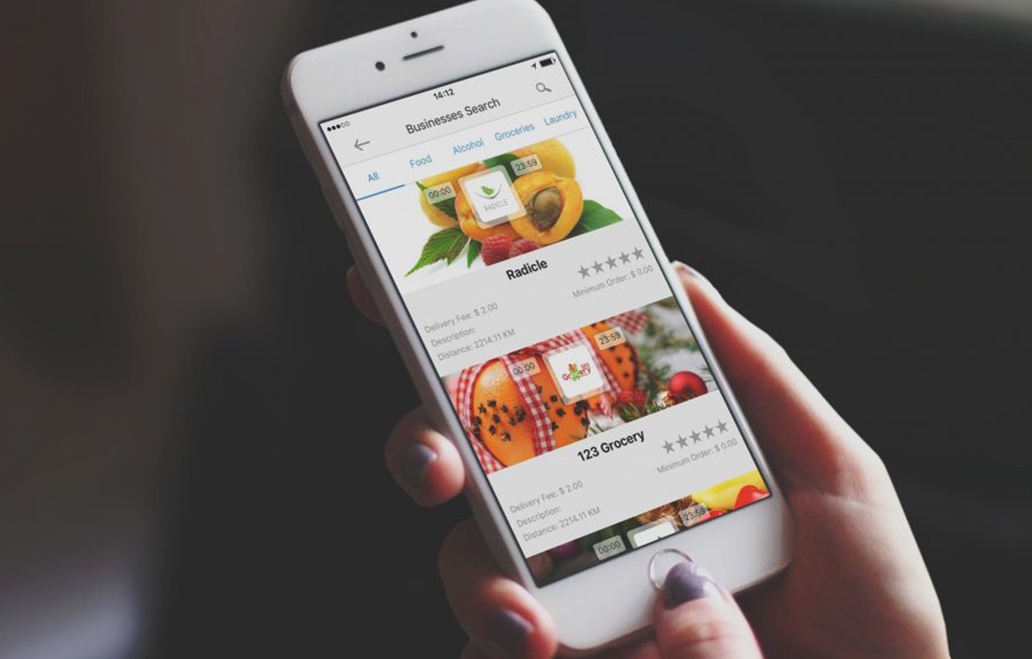 The LivingSocial app features activities and products daily at special prices. You have to open the app in the morning to make sure you won't miss them.
What I like about LivingSocial's features is they go beyond the usual stuff and offer activities like skydiving, cooking classes, and even teeth whitening.
The app's Restaurant Plus feature aims to promote local restaurants and allows users to collect rewards and cashback through credit cards. The partner restaurants range from full restaurants to cafes. The model of this feature is based on an on-demand discovery program.
Self-Service Refund Feature
Users of iOS devices like me will appreciate the self-service refund feature rolled out by LivingSocial. During times where you have to return an order, the iOS version of the app allows a refund. Even better, you don't have to call customer service or chat with staff online.
All you have to do is to verify the refund grace period on your deal voucher, online account, or iOS app. Then, tap the "Voucher" button in the bottom right-hand corner. Hit the "Ask for a Refund" button beside your voucher, which will automatically send the request.
You'll receive a confirmation email. You will get your full refund within five business days. This feature is ideal for users who are still undecided about a spontaneous purchase or have received an unwanted voucher from a friend.
How to Use Vouchers on LivingSocial
Now, it's time to learn how you can take advantage of the vouchers. What's great about LivingSocial is every deal is unique.
The instructions on how to enjoy your voucher are specific to the deal of your choice. Just go to "My Vouchers" and choose "View Details" beside the voucher you want to use. Then, you'll see the directions of your deal under "How to Use."
Redeeming your voucher is easy. You can present your voucher printed out or pulled up on the LivingSocial app. However, note that some deals require extra steps, such as going to the merchant's website or booking an appointment.
I have to warn you not to choose "View Voucher" until you are ready to use your voucher. This is important to note because viewing your voucher in some cases means you'll not be able to edit or cancel your purchase after that point. Instead, choose "View Details" if you want more information about your voucher.
Managing Vouchers
I can access my purchase history via "My Vouchers" on the LivingSocial app. Vouchers can be categorized as Available, Redeemed, Credit Vouchers, or those that have expired and can be used for the price paid, and Expired, or those that you can no longer use.
What makes me a little uncomfortable though is that my purchase history is visible to anyone signed into my account. That means I have to sign out first if I share my finds on the app or if I want to keep gifts hidden.
You can always edit the marks on your voucher, from "Available" to "Redeemed." To print your voucher, simply go to "My Vouchers" and then select "View Details" next to your purchase. Select the order and then "View Voucher," where you can already see the print function.
Conclusion
The LivingSocial app is easy to use and straightforward, but its features are wide-ranging. You won't get overwhelmed by the choices because you can filter your search. It offers convenience by allowing you to view the latest finds and restaurants in your area or wherever you plan to go.
From food to entertainment, the app offers almost everything with deals. It gives you the best things to experience without breaking the bank.
Spanish version: Aplicación de descuento para restaurantes – Aprende cómo descargar
German version: Restaurant Rabatt App – Erfahren Sie, Wie Sie Sie Herunterladen Können