With the advent of technology, working from home is now easier than ever. People can work for companies on the other side of the world without reporting to a physical office with the help of video-conferencing apps. 
But there's a downside to that: you'll be spending most of your days in online meetings. As an employee who works from home, I find that I spend 2-4 hours in online meetings a day. Thanks to Zoom, we can turn any living space into a working area with virtual backgrounds that we can use during meetings or even classes.
Here are some of the best Zoom backgrounds you can find online, plus tips on using them on the Zoom app!
Zoom: The Teleconferencing App that Changed the World
Using Virtual Backgrounds on Zoom
Best Virtual Backgrounds: From The Office to Star Wars
Best Virtual Backgrounds: Parks and Rec, Seinfield, and Harry Potter
Tips for Optimizing Zoom Backgrounds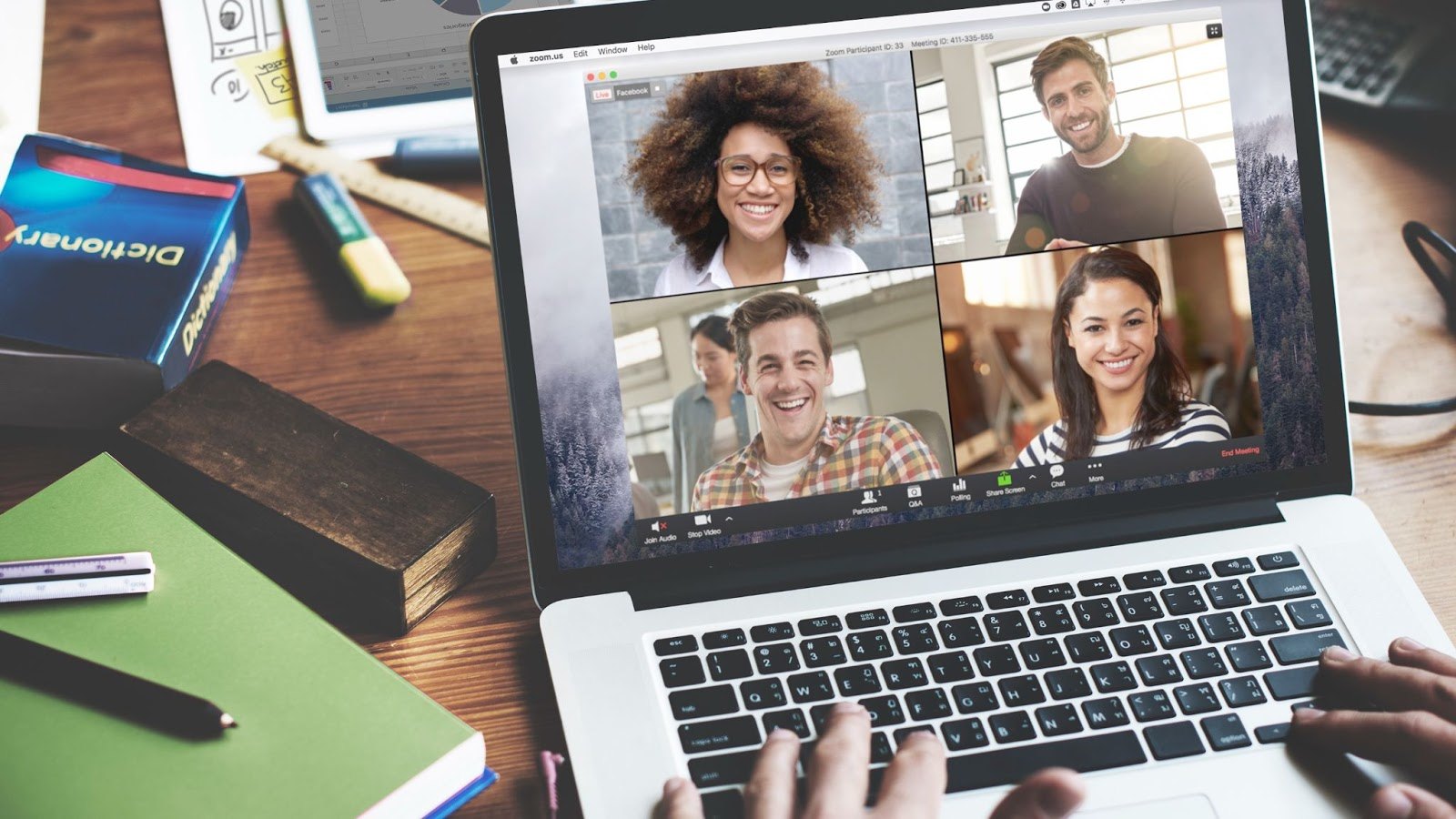 Zoom: The Teleconferencing App that Changed the World
Founded in 2011 by former Cisco engineer and vice president Eric Yuan, Zoom's software was launched in 2013. The app saw a great boost in its revenue after being downloaded 2.13 million times in March 2020. Since then, there has been a constant demand for Zoom as a video-conferencing app in offices, schools, and businesses.
Zoom comes with Basic, Pro, Business, and Enterprise plans which institutions or businesses can buy for their networks. However, the Basic plan has a few limitations: it has a 40-minute limit on meetings and can only host a maximum of 100 participants.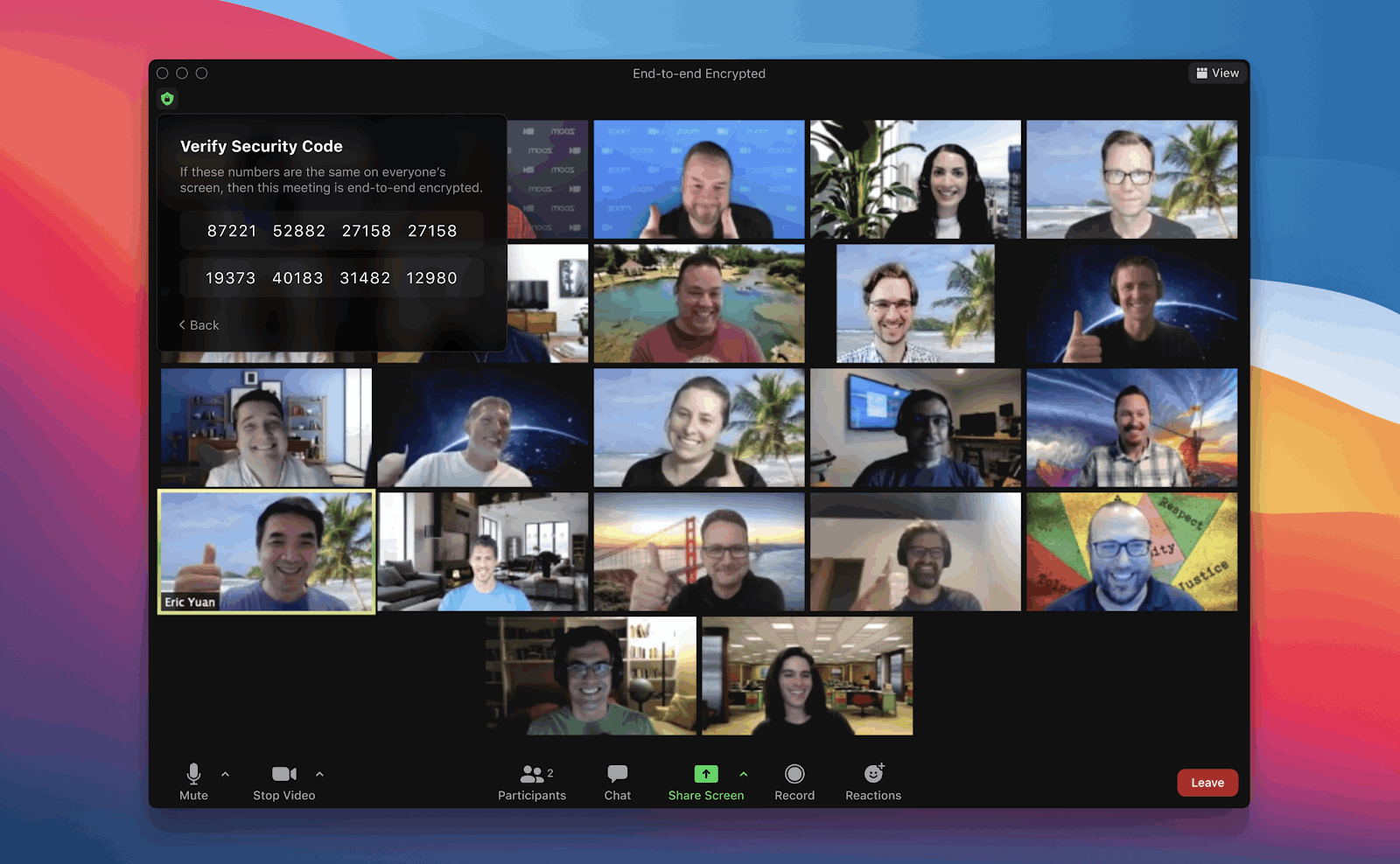 Small teams who conduct video conferencing for extended periods can use the Pro version for an annual fee of $149.90. With the Pro version, the number of maximum participants is still 100, but you can increase it to 1,000 with the Large Meetings add-on.
The best thing about the Pro version is that groups can now hold meetings for up to 30 hours. It can also stream your meetings on social media, which is particularly useful for advertising, social media projects, and reaching a large audience.
Zoom Business and Enterprise
With the Zoom Business plan, Zoom can now host up to 300 participants (without the Large meetings add-on). Aside from that, a single sign-on is enabled for users. The Business plan also includes transcript recording of meetings. 
For the Enterprise plan, the number of participants is increased to 500 for every meeting, and you get access to unlimited cloud storage for recordings of meetings.
Using Virtual Backgrounds on Zoom
Since I've been working from home for almost a year now, I've had my fair share of daily online meetings. Sometimes, my meetings can be as short as 30 minutes or as long and as exhausting as 5 hours.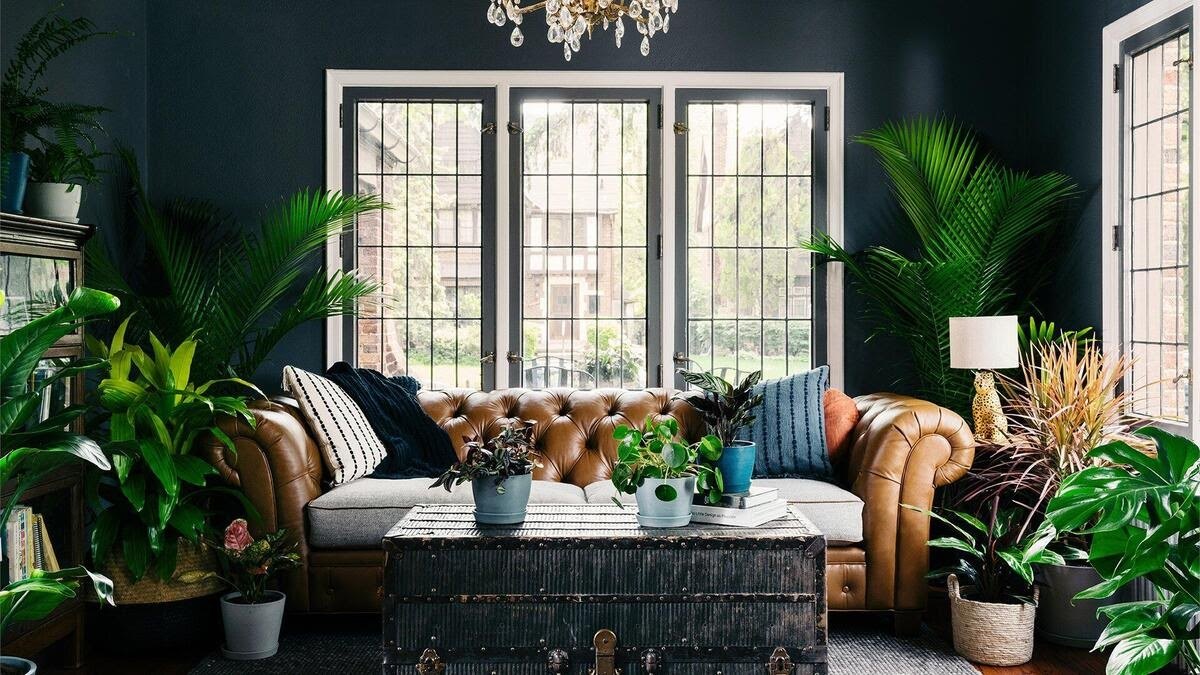 This means I need to set up my work area every day to ensure that it looks presentable and not distracting. However, not everyone is up to the challenge of keeping a tidy workspace every day, especially when people are working in crowded spaces or sharing work areas with their families or kids.
This is why Zoom's virtual background feature is a lifesaver for those looking for an effortless remedy to the daunting task of maintaining a tidy and presentable background like mine.
To enable your Zoom virtual background during a meeting, click on the small arrow found near the "Start/Stop Video" button on the lower left of your screen. Choose Enable Virtual Background; then, you'll be taken to the Settings tab, where you can choose and upload your virtual backgrounds.
System Requirements
Note that Zoom requires minimum computer specifications to enable the Zoom virtual background feature without a physical green screen. To use images as a virtual background, you must be running Windows on 5th generation, dual-core Intel i3, or 3rd generation, dual-core Intel i5 to i9.
For macOS, you must be running on either Apple M1's chip, Intel's 6th generation, or higher dual-core i5 or 4th generation quad-core i7.
For Linux users, here's some bad news: you need a physical green screen to use virtual backgrounds. For iOS users, only phones starting from the iPhone 8 supports this feature. For a complete list of compatible devices and system requirements, check out Zoom's website.
Best Virtual Backgrounds: From the Office to Star Wars
Now that you've learned about this awesome feature, it's time to have some fun with the backgrounds. I make a point of it to change my Zoom background every day to give me a sense of something to look forward to daily – I can be in Paris on Mondays, on a beach on Tuesdays.
Topping off this list are virtual backgrounds from the popular mockumentary television show, The Office. A personal favorite of mine, these backgrounds show CEO Michael Scott's iconic office, the meeting room background, and even the break room!
What's best is that these photos can pass off as generic office backgrounds, so if you're in an uptight company where formality is required, you can still use this background with anyone raising an eyebrow.
However, anyone who has seen the show will instantly recognize one of the most legendary office backgrounds and appreciate the subtle reference to America's most loved show. A ton of these backgrounds are downloadable from the Internet – here's a bunch I found on Pinterest. 
Star Wars: Join Meetings from Another Galaxy
The second most popular Zoom background is these different locations from Star Wars, specifically designed to serve as virtual backgrounds for video-conferencing.
Released in April 2020 by the official Star Wars team, the 31 different backgrounds are available for download at the official Star Wars website. 
Some of the featured locations in this ingenious gimmick are Cloud City, Coruscant, Imperial Star Destroyer Bridge, The Millennium Falcon, Rebel Base, and my favorite Star Wars background – the Scarif Imperial Vault.
Best Virtual Backgrounds: Parks and Rec, Seinfield, and Harry Potter
If you're looking for more funny and entertaining Zoom backgrounds, the next ones on our list are definitely for you. Just make sure that you're choosing the right background to fit the mood and atmosphere of your meeting, though!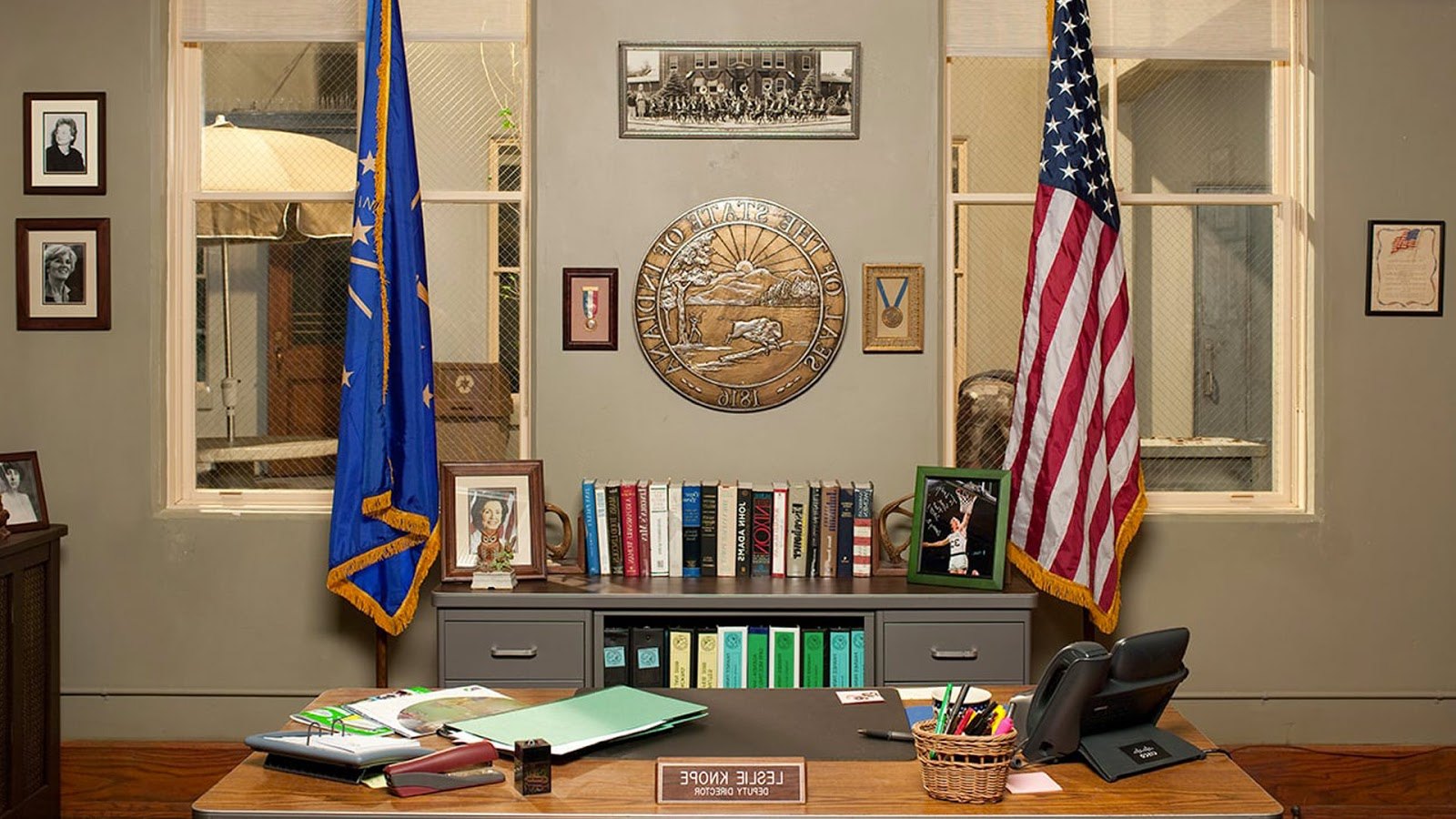 Next on our list of best Zoom backgrounds are photos of the original Parks and Recreation set, which was uploaded on Twitter by the official Parks and Recreation account. Get the chance to be Leslie Knope for one meeting! Other locations from the iconic NBC mockumentary television series can be found here as well.
Next up is the set of another well-loved TV series, Seinfield, which remains popular more than ever, even after more than two decades since the show's airing of its finale.
Some of the featured photos include the exterior of the restaurant and Jerry's apartment. They can be downloaded on Twitter, too.
Experience Magic at Hogwarts
Last on our list is the incredible and stunning images from Universal Studios, which can be found on the Wizarding World's website.
With more than 20 images to choose from, you can transport yourself to Hagrid's Hut, ride the train at Platform Nine-and-Three-Quarters, buy a wand at Ollivanders, or even join Snape's Potion Class!
Moreover, you can also use the house-themed Zoom backgrounds and show your love for the four houses of Hogwarts: Slytherin, Hufflepuff, Ravenclaw, and our hero's house: Gryffindor.
Tips for Optimizing Zoom Backgrounds
More often than not, Zoom backgrounds may tend to make us appear unflattering or unprofessional if not set up properly. I've experienced several meetings where objects on my wall or my chair morph into the background, making it unpleasant and ultimately defeating the purpose of using a virtual background.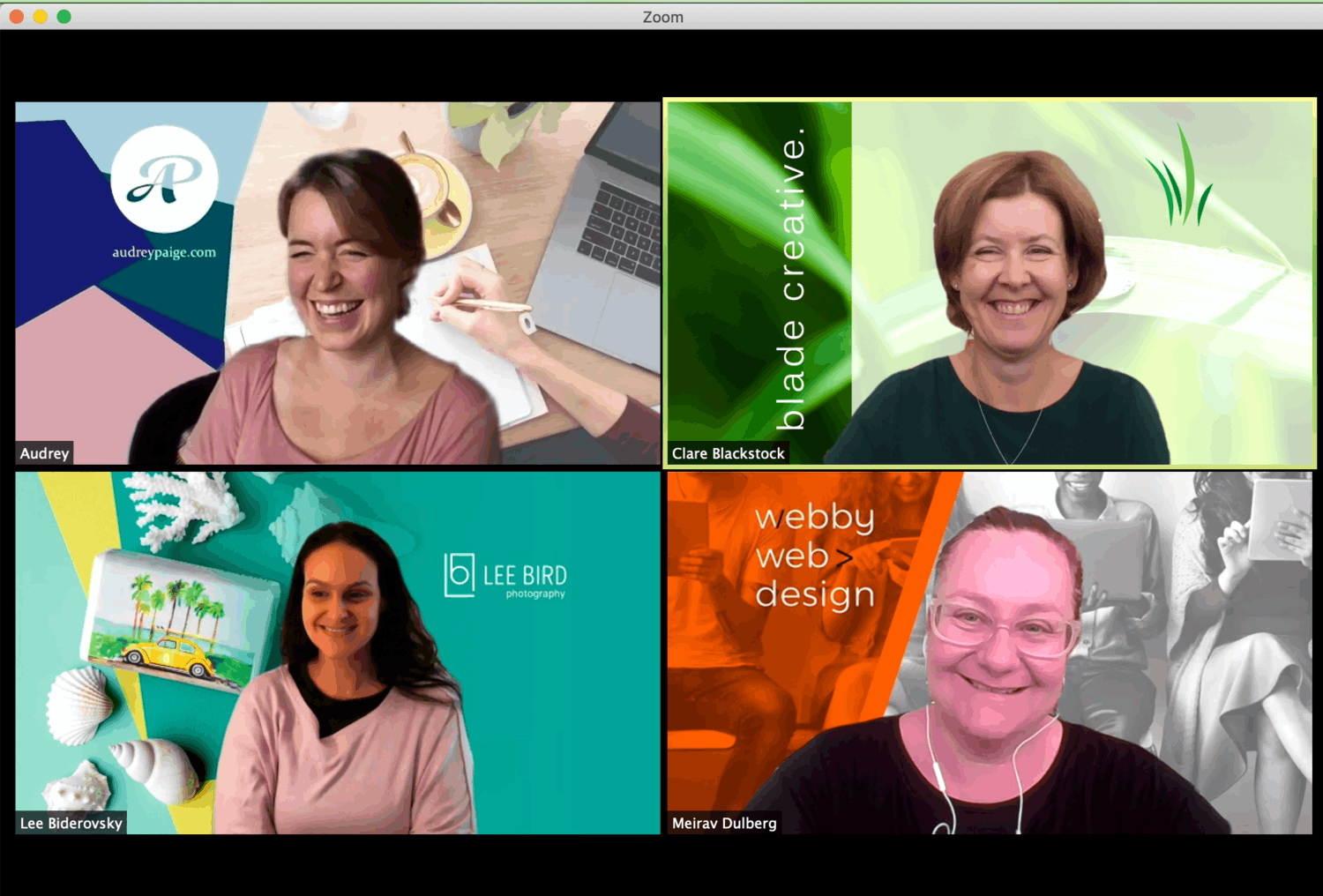 The first thing to consider is color: make sure that you stand out from the objects in your room. Don't wear a blue shirt if your wall or chair is blue. If you do this, the computer's going to have a hard time distinguishing between both of you.
If you have blonde hair and your wall is light-colored, considering changing your location if you don't want to look bald during a meeting. Another tip is to try to use a background without so much visual noise.
So yes, the Hogwarts backgrounds might not look good during formal meetings unless you're in a business meeting with Potterheads. Try to choose a generic office background or plainly colored photo to make you pop out and avoid distracting your colleagues.
Try Out Zoom Backgrounds Before Using Them
While it may be fun to switch backgrounds now and then, like what I usually do, try to spare a minute or two to look at how you would appear using your backgrounds before a meeting. 
You might be surprised to find out that the backgrounds do not complement your skin tone, hair, the color of clothing, or even the color of your chair and wall. Give yourself ample time to do a "dress rehearsal," especially for formal and important meetings.
Doing so will save you from a multitude of embarrassment, inconvenience, among many other stresses that come with online and work-from-home meetings.
Conclusion
The world we live in will only continue to advance with the development of technology. The future of video-conferencing will only get better in the next few years, so it's best to learn about the available technologies right now and use them to our advantage.
I hope you'll have loads of fun trying out your new Zoom backgrounds and feel a bit more relaxed and motivated as you sit for long hours on exhausting meetings. Remember, every day is a new day where you can be virtually anywhere with Zoom!