In today's technological era, there are a handful of social platforms that help promote growth in various parts of your life. Among them, LinkedIn is one such social network specifically designed for career and business professionals to connect that I have found to be very effective.
What I love about LinkedIn is that it acts as a valuable resource for career networking and building relationships with potential business customers, clients, and partners. It is also an ideal home for business owners, freelancers, and telecommuters to connect with the outside world.
Therefore, keeping in mind LinkedIn's potential in network-building, today I'm going to talk about the LinkedIn App: its uses, features, and tips on using the app to build a stronger network in LinkedIn.
Overview of LinkedIn
Main Features of the App
Resume or Profile Creation
How to Use the LinkedIn App
Make Connections
Tips for Building a Stronger Network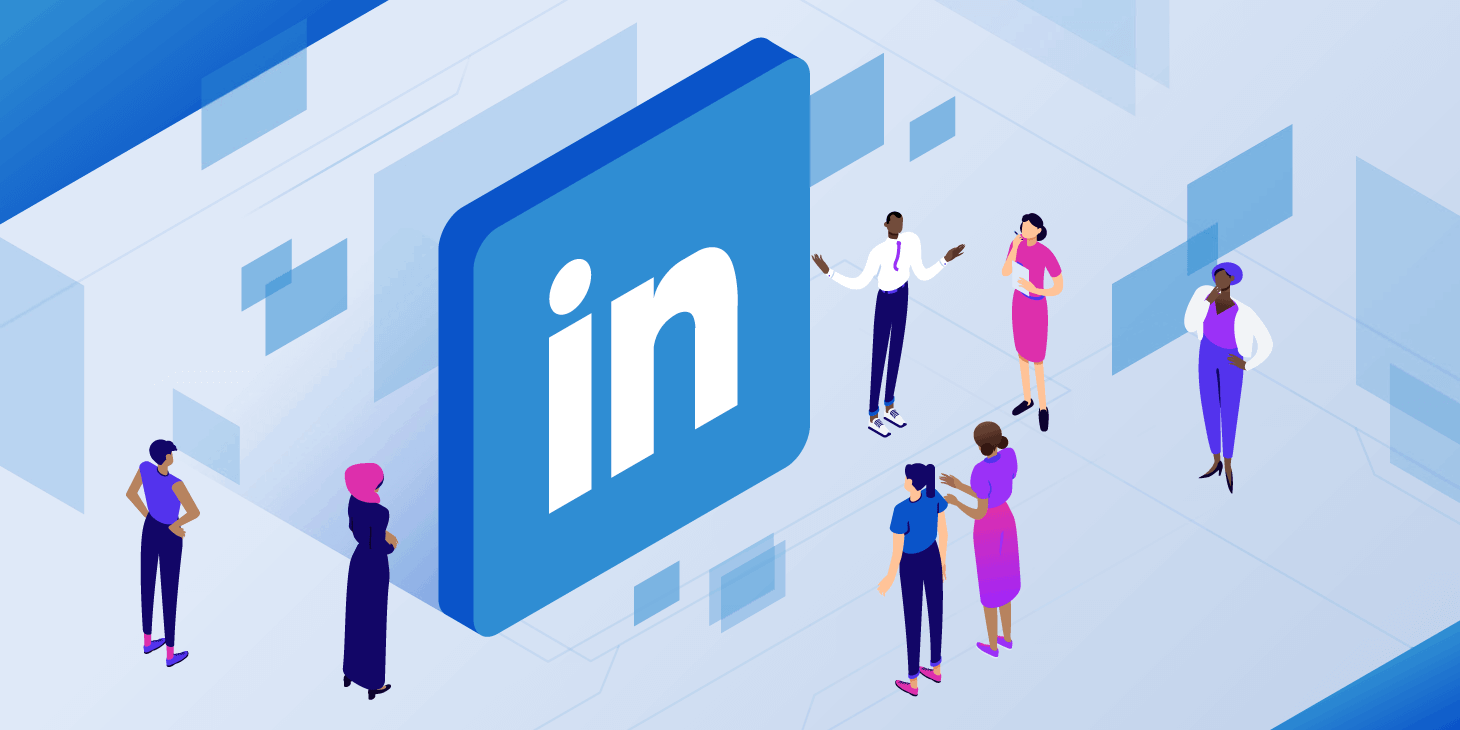 Overview of LinkedIn
Unlike other social networking platforms, LinkedIn is not just about making friends with anyone and everyone, and liking and commenting on the posts. LinkedIn is about making connections and building strategic professional relationships which I believe is the root of the professional world.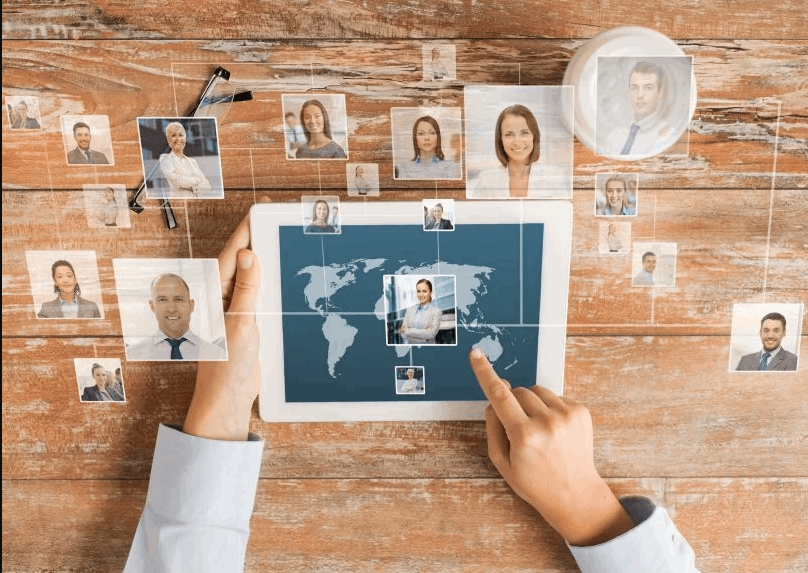 LinkedIn focuses on building quality connections rather than a high quantity of connections. The business-oriented social networking site boasts members from every country and almost every industry imaginable.
The social site might seem to be smaller than other social networking sites, but it still is pretty huge. As of 2020, more than 722 million professionals are connected through LinkedIn and are cultivating professional networking and business all around the world.
The LinkedIn App
For the convenience of users and better and faster access to the functionality of LinkedIn, the site created the LinkedIn app.
Having the site as an app on my phone lets me quickly access the latest news and important information whenever and wherever, and engage with my connections anytime.
Around 57% of LinkedIn use happens on the mobile app to date, and by not having the LinkedIn mobile app installed on your phone, you are surely missing out on a lot of opportunities. The LinkedIn mobile app is the fastest way to stay connected with your business connections when you are not in front of your PC.
Main Features of the App
The LinkedIn app provides plenty of absolutely amazing features that are very effective for relationship building and lead generation. Below are some of these handy features I use often.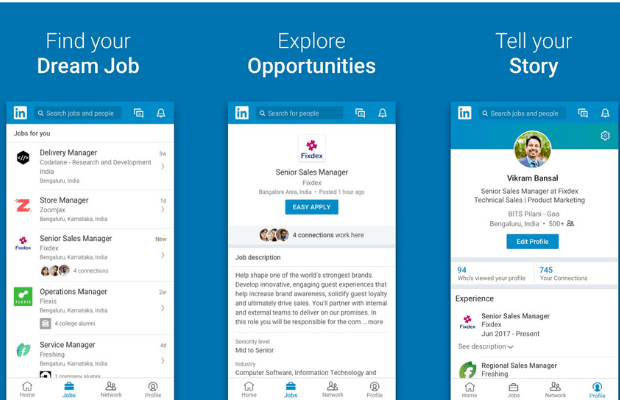 An amazing feature of the LinkedIn app is its built-in QR codes, which enable users to connect with a new person and share the profile on the spot, and in only a few clicks. QR codes are a much easier and better way of securing connections than handing over a business card.
By scanning the LinkedIn-generated QR code on the app, I have been able to easily connect with people digitally, in real-time, right when I meet them.
Additionally, I can also add the QR code to my business cards and presentations, making it a lot easier for potential customers to locate my profile on LinkedIn. How amazing is that!
Job Board
LinkedIn includes a built-in job board that allows users to search for jobs and recruit new employees as well. According to LinkedIn's own figures, 94% of recruiters use LinkedIn to vet candidates, and 93% of hiring managers will look at a candidate's social media profile before an interview.
LinkedIn's job board will automatically suggest you open positions based on your current information, which includes your location and several keywords found in the profile. Also, users can set up preferences and alerts if they are actively seeking employment opportunities.
Resume or Profile Creation
A resume or your profile can be a very powerful part of your personal brand. You can create your profile by filling in all the required information while making a LinkedIn account. Keep the LinkedIn profile updated and complete, as LinkedIn's internal search algorithm only displays profiles that are ranked as "Complete."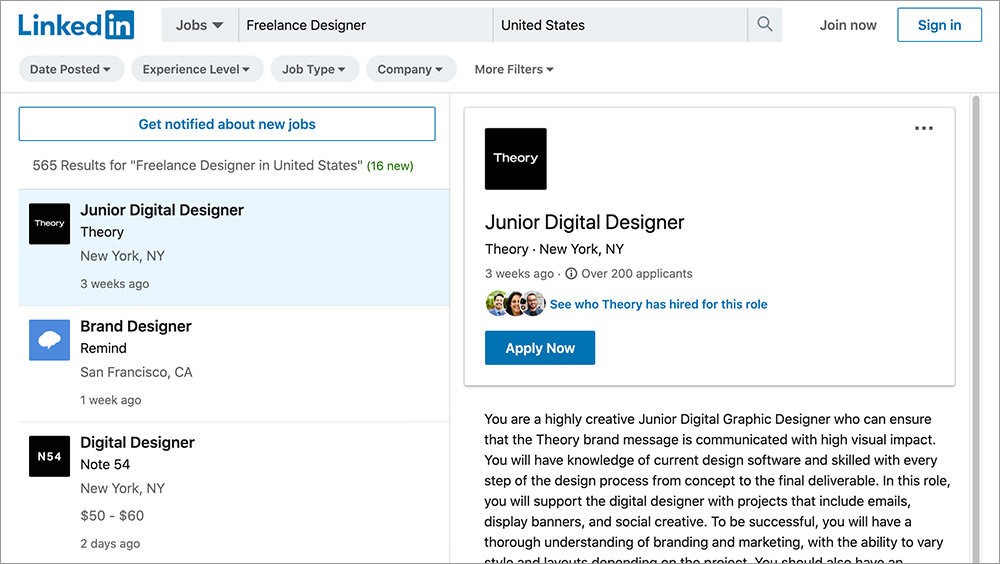 Once your profile is complete, all registered LinkedIn users will be able to find you unless you have set your profile to private mode – which I strongly recommend you do not do. LinkedIn gives the option to have a public profile that can be found by external search engines as well.
LinkedIn understands how important celebrating success with your business connections is and offers a feature called Kudos which provides you a powerful way to acknowledge these moments. Using Kudos is probably the easiest way to show gratitude for someone's work.
Also, it has the added benefit of increasing profile views for both users and the Kudos recipient. It is also worth noting that you can send Kudos to only people you are connected with, and no more than three times per week.
Business Networking
LinkedIn is in every manner the social networking site for businesses. I have been following companies, entrepreneurs, and business professionals to see their regular updates and activities. This has helped me build my professional network by connecting with new contacts and easily find industry experts.
You can also showcase your company and products on LinkedIn and find new opportunities. You will also find connection suggestions based on your current connections, locations, and industry to help expand your network.
How to Use the LinkedIn App
The LinkedIn app has an extremely easy-to-use user interface that makes it much easier for users to manage their business network.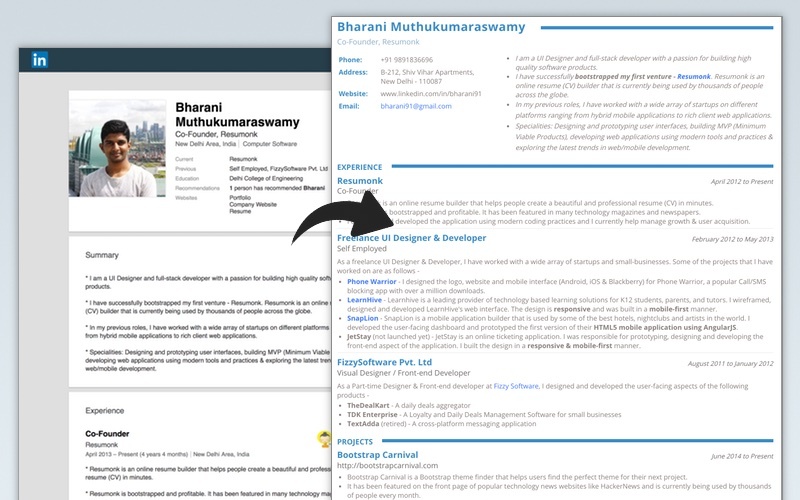 Once you have downloaded the app, log into your LinkedIn account, or create an account. Next, you will have to create a complete professional profile, in order to uplift your LinkedIn game.
Creating a Profile
Your Profile displays the basic information about you and your career, therefore it is important to make sure you have it all correct, genuine, and professional. The profile is the place where other users will get to learn about you: your current job title, companies you have worked with, and your academic qualifications.
Other than the basic information, you can also impress your audience by adding fields of expertise, opening statements, work experiences, and other personal and professional achievements.
Right after logging in to the app, you will witness the home page where you will find current posting activity based on the people, companies, and topics you follow. This section is very much similar to a newsfeed on Facebook, which can be customized to include articles and news relevant to you.
Make Connections
On the home page of the app, there is a section called 'My Network' – this is the place where users will find people they are currently connected with. To begin with, you can add up to 50 connections, which is pretty easy to do.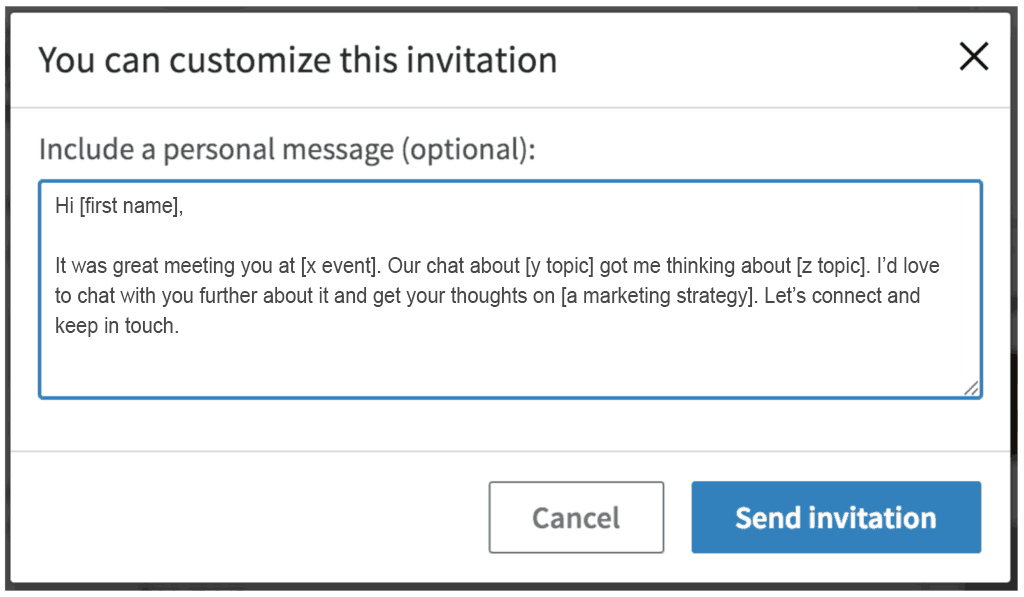 Moreover, LinkedIn's AI also finds suggestions for you based on your current connections, location, and field of work. This will automatically help you to expand your network.
Downloading and Premium Memberships Options
The LinkedIn mobile app is available for both iOS and Android devices, and the best part is that the app is absolutely free to download and use. The application can be downloaded on the App Store or the Google Play Store. Search for 'LinkedIn' in the search bar, tap on the LinkedIn icon, and click 'Install' to download the app.
The free version of LinkedIn gives you access to a lot of useful aspects of the site, but if you are looking for more, upgrading to LinkedIn Premium gives you access to tools that are tailored to fulfill your unique needs. There are four kinds of premium memberships, each with its own prices and unique features.
For instance, the Premium Career is $29.99 per month, which allows you to get salary insights and access to exclusive educational content. Similarly, Premium Business costs $59.99 per month, Premium Sales is $79.99 per month, and Premium Hiring costs $119.95 per month.
Tips for Building a Stronger Network
You have much to gain by building a stronger professional network through LinkedIn. Below are a couple of tips that will help you to up your LinkedIn networking game.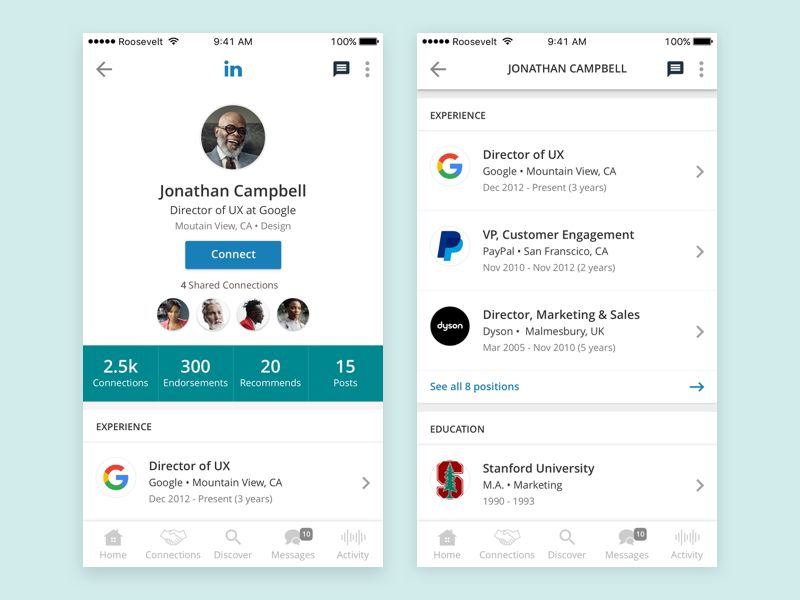 Having a 100% complete profile increases your chance of receiving opportunities even better. A complete profile not only helps you to find opportunities in LinkedIn but even in the outside world. Online search engines like Google prefer 100% complete LinkedIn profiles and rank them higher in search results.
To complete your profile, add your very own professional photograph and fill all fields in the profile, such as professional information, skills, and expertise, educational details, and experiences. Moreover, regularly update your LinkedIn profile to keep a 100% complete profile score.
Engage with Your Network Connections
A major problem with LinkedIn users is that they never post updates and never engage with their connections. This sort of activity will not help you to build a stronger network. Therefore, if a connection of yours shares an article or posts any updates, make sure you read them and post your feedback.
By doing this, if someone has left a similar comment, you can directly engage with them as well. That is how you find new contacts and build your network stronger in LinkedIn.
The Bottom Line
To sum up, the LinkedIn app is an excellent way to manage your professional networking from anywhere. Being able to reach out to my connections and to industry experts means I can grow professionally around the clock, and not just when I'm on the clock.