I hardly remember the last time I got a selfie right the first time I took it. It's not that I wanted to look perfect or appear like a celebrity, but sometimes I want my selfie to reflect my mood at the moment.
The selfie app that helps me do that today is B612. It can catch the vibe that I want for my selfie through powerful editing tools and dynamic filters.
Why look for a makeup artist and a lighting crew when you can download a selfie app on your phone? In this guide, I'll show you how B612 can change your selfie game.
Behind B612
Get the B612 App
A Feast Of Filters On The B612 App
Camera Craze On The B612 App
Keeping Your B612 Information Safe
Where Your B612 Data Goes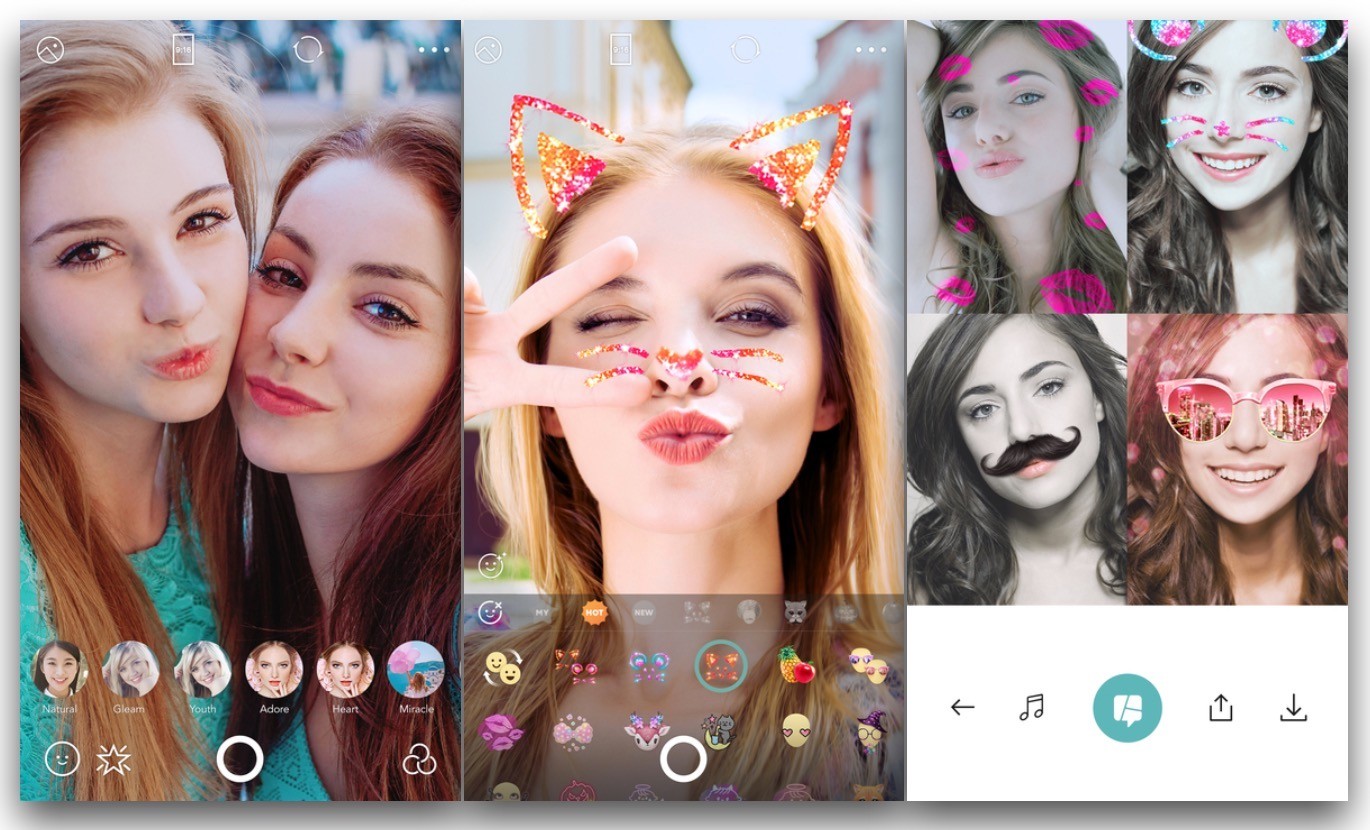 Behind B612
An awesome selfie requires more than just a pose. What can give you more possibilities is B612, an all-in-one camera, and a photo/video editing app.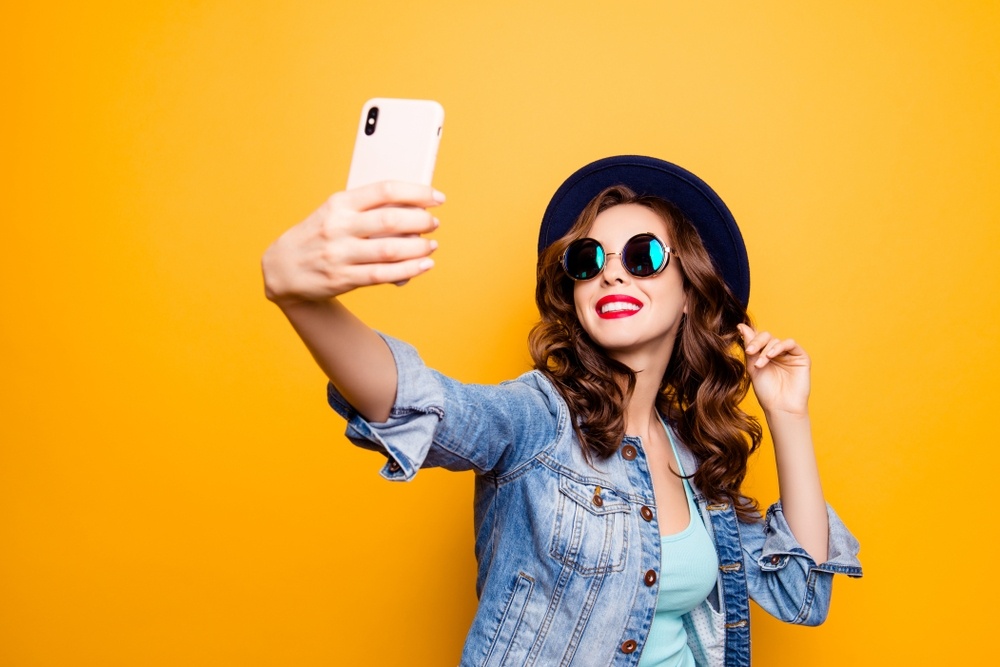 The B612 camera app is packed with lots of advanced filters and formatting options. It can even take short video clips complete with audio functions.
The app comes with a range of editing tools and built-in AR applications. I am amazed by its filters, effects, and trendy stickers.
SNOW Corp
Founded in 2015, SNOW Corp is a company that develops and releases software products. It has already introduced more than ten apps in various industries.
Its products range from video software to photo software and photo retouching software.
Get The B612 App
If you'd like to see the exciting features of the B612 app yourself, you can download it on your iPhone or Android device.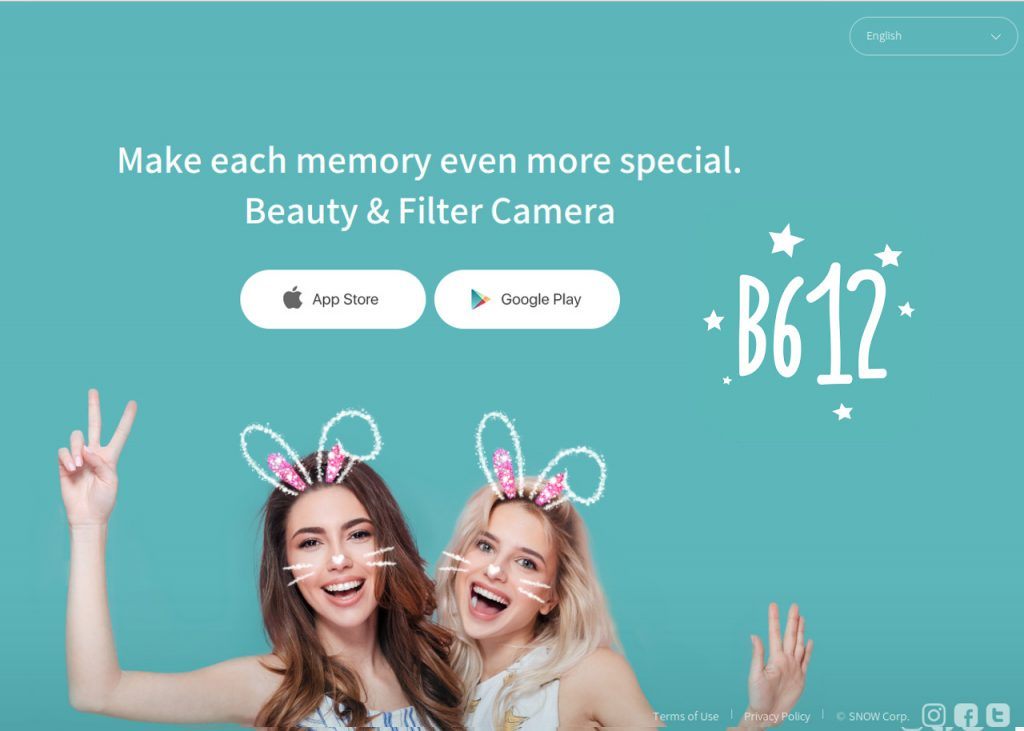 If you are an Android user like me, you can go to the Google Play Store. Look for B612 – Best Free Camera & Photo/Video Editor. Once you see the app, open it and then hit Install.
For iPhone users, head to the App Store. Search for B612 Camera&Photo/Video Editor. When you see it from the results, click on the Get button.
Once the installation is complete, the B612 app will automatically integrate with your phone's front-facing camera. It will also install a widget on your home screen.
What To Expect After Installation
To ensure the B612 app will work on your iPhone, it should have iOS 11.0 or later. The same goes for your iPad and iPod touch.
When the app is on your phone, you can always change the language. B612 is available in English, Indonesian, Hindi, Simplified Chinese, Japanese, Spanish, Korean, Thai, Traditional Chinese, and Vietnamese.
What's more fun about B612 is your photos can be easily shared on several social media platforms, such as Facebook and Instagram.
A Feast Of Filters On The B612 App
My favorite part of the B612 app is its array of unique and colorful filters.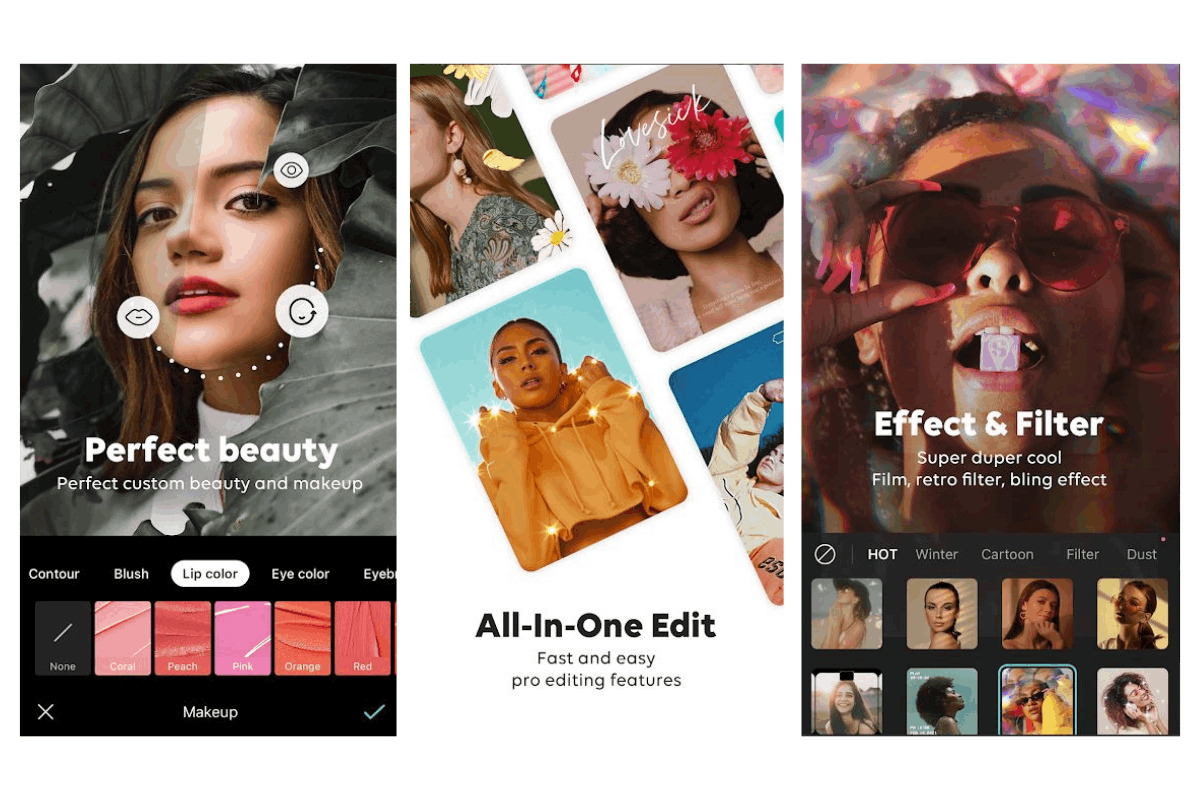 With the B612 app, I can create and customize filters based on my preferences. Once I'm done with one, I can share it easily on my profile for my friends to see.
Users can follow the creators of filters on the app and like their favorite filters for future reference. The trending filters or effects on the app will be displayed in the Hot Tab. The best part of this feature is it is entirely free.
Creative Freedom
With the B612 app, I have more creative freedom with the filters function, as I can develop a cartoon character or some sophisticated graphics.
The components you will find in this feature are cartoons, a frame, AR stickers, bling, and makeup categories. The feature is flexible and perfect for all ages.
Camera Craze On The B612 App
What impressed me after downloading the B612 app is how its camera feature creates magic for my selfies.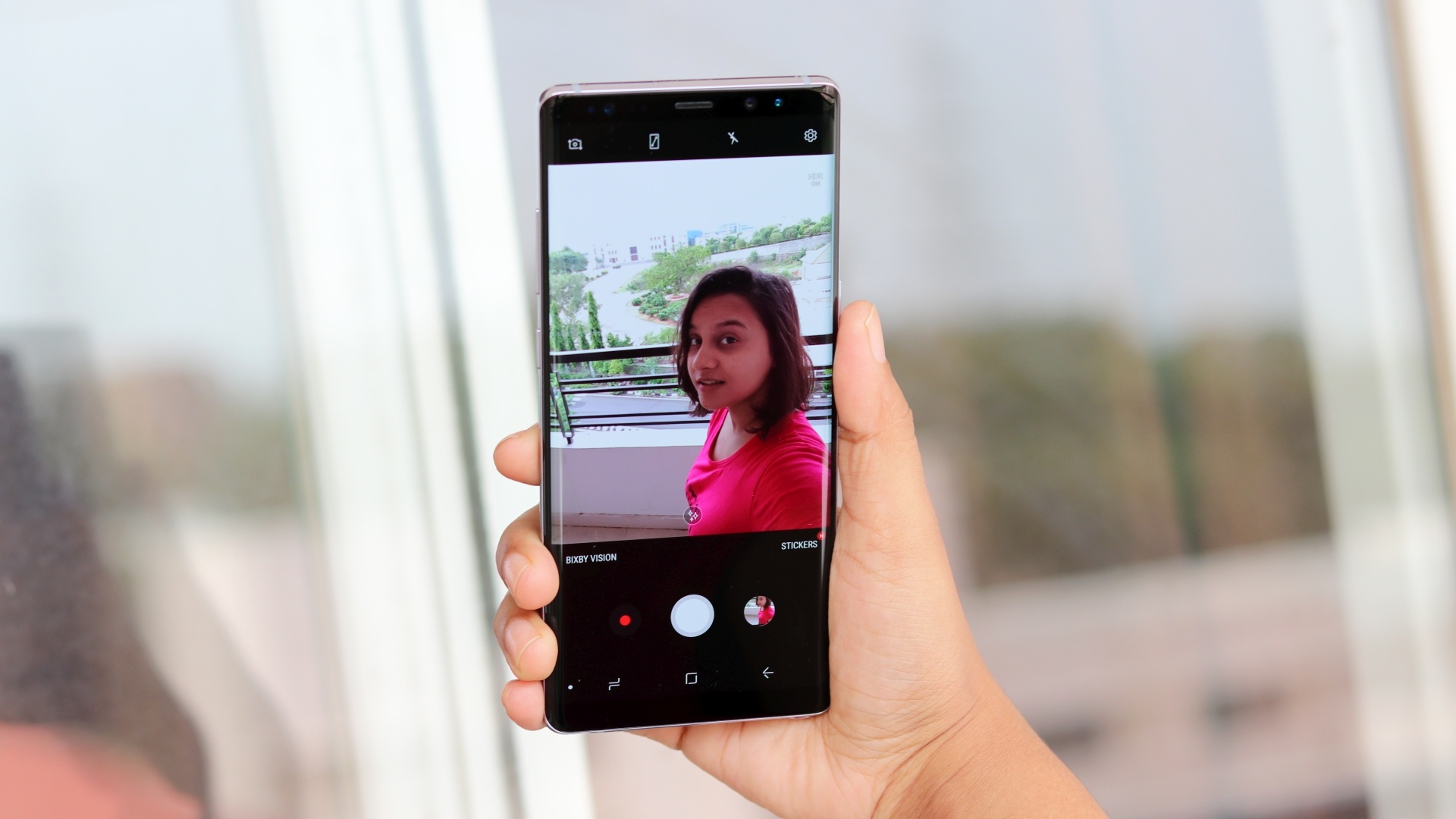 The B612 app offers real-time filters, so I can use it any time of the day or whenever I feel like taking a selfie. It has daily updated AR effects and releases exclusive trendy filters.
The Smart Beauty feature recommends style for the user's face shape to narrow the choices and pick the best one for yourself. Then, it further creates a custom beauty style based on your choice.
What I like about the AR Makeup feature is the natural look it gives me, from daily to trendy makeup. I am also able to adjust the beauty and makeup style that matches my mood or personality.
Set Your Motion
With the B612 app, I can take clear pictures anytime and anywhere. The best thing about this is I can switch to high-resolution mode or night mode.
Since I love music, I always accompany my videos with songs. B612 has over 500 kinds of music to choose from. I can also use custom audio for music by extracting a sound source from my video.
Another favorite of mine is the GIF Bounce feature. When I create a video or GIF, I can easily share it with my friends.
All-In-One PRO Editing Feature On The B612 App
The B612 app makes me feel like a professional photographer and video editor with its all-in-one pro editing feature.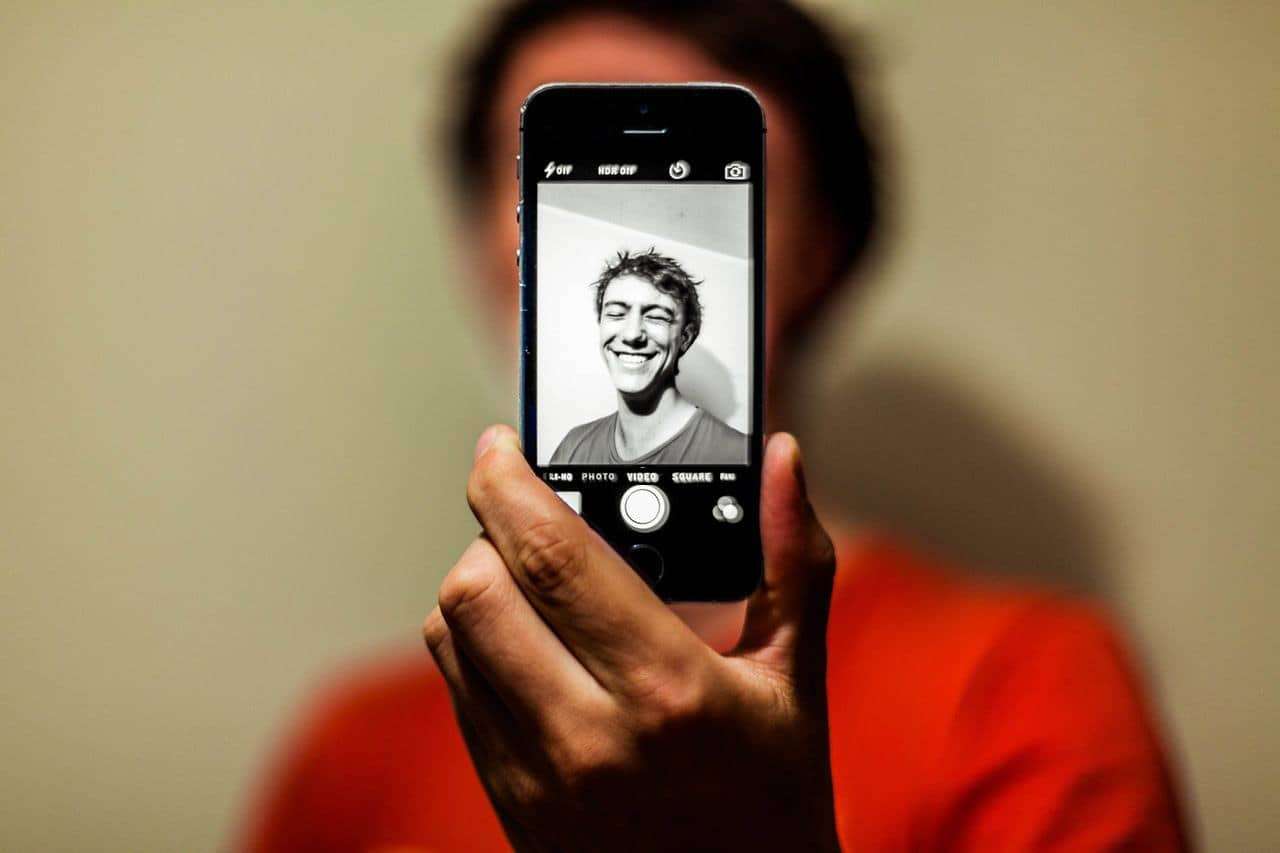 I am impressed with the professional-grade tools built in the B612 app. With the Borders and Crop feature, I can easily adjust the size and ratio. After that, it is hassle-free to upload it to social media.
Meanwhile, the Advanced Color Edit allows me to experience precise color edit with tools such as split tone, professional curves, and HSL. They can magnify the details in my image.
The natural portrait edit is what I like the most. I can use beauty effects, body edit, and hair color styling to complete my selfie of the day.
Stylizing Your Photos And Videos
The B612 app is suitable for different types of users. Whether you are young or old, you can edit videos easily using trendy effects and various kinds of music in the app.
From emotional modern to retro, the filter element allows me to establish the atmosphere I want for my pictures and videos.
If I am in the mood for something bold or funny, I choose from the decoration stickers and stylistic texts of B612. The app even allows me to create my own.
Keeping Your B612 Information Safe
If I am taking selfies every day, that means I am frequently using the B612 app. As a user, I do not worry about data security because B612's Privacy Policy is stated clearly in the app.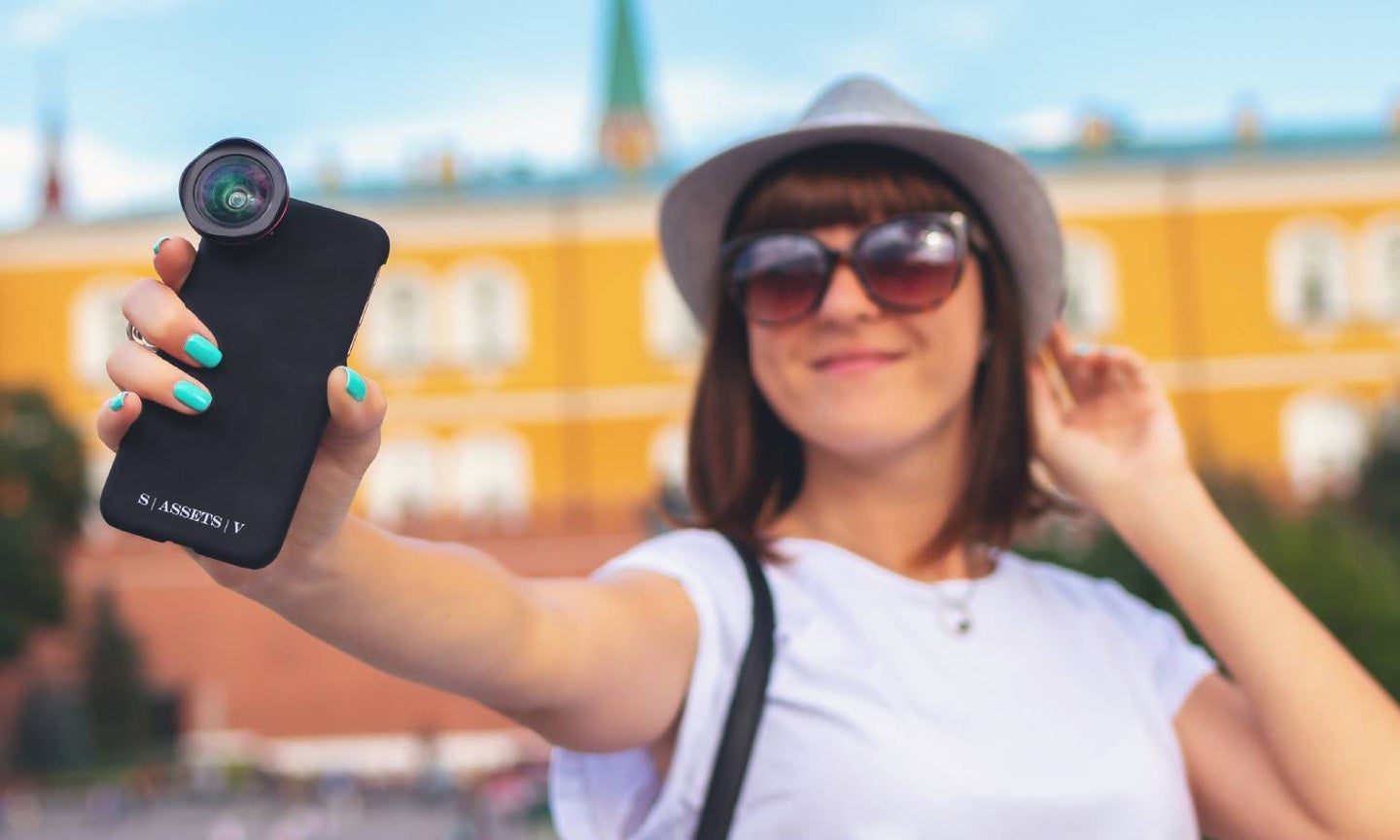 According to the app's Privacy Policy, the system automatically stores my data when I sign up. It includes my SNS ID and SNS Profile image when I register for an account. The profile information that I provide for my user profile is also disclosed to the system.
B612 can access my user content, which refers to my pictures, facial scans, comments, and other materials that I decided to share in the app. I am also aware that my communications with the SNOW Corp will be recorded.
Since I share my selfies and log into the app through social media, I know that any data that such a social media site provides to the app is covered by the Privacy Policy.
Location Is Key
I understand that with my consent, the B612 app can store different types of information about my general location. The information they get includes the location relative to and within third-party merchant locations.
But I can disable this feature through my device settings.
Where Your B612 Data Goes
B612 uses the information of its users to serve them better and upgrade the app.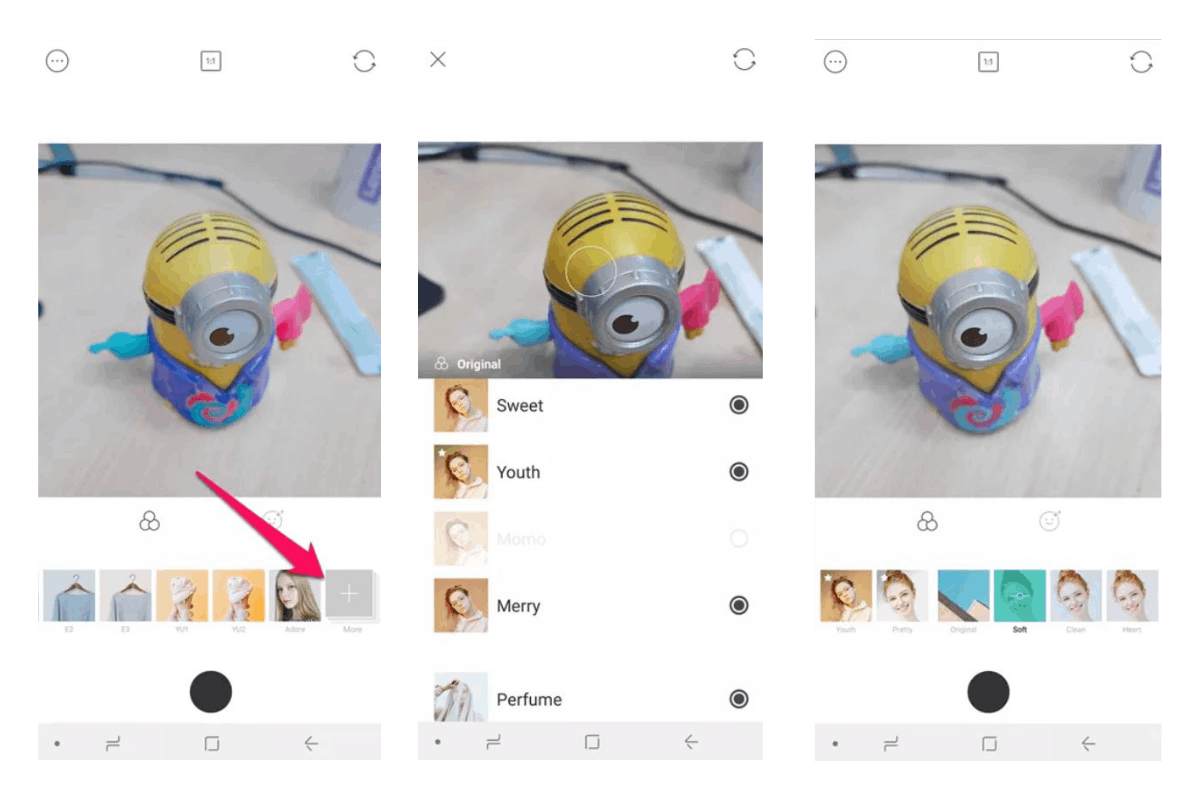 For instance, I learned that B612 uses data to test and improve the app by tracking its total number of visitors, traffic, and demographic patterns. The app also needs data to run personalized content and information in marketing, promotional messages, and advertising.
I am aware that the data I disclose to B612 addresses technology issues in the app and provides customer support, especially when I have questions or requests.
What I think is important here is that the app can also use the data to prevent fraud and resolve legal issues.
Disclosure To Third Parties
The B612 app is transparent about sharing its customers' data with relevant third-party service providers. These providers are involved in business analytics and marketing.
The app also discloses non-personally identifiable information, usage information, aggregated, geolocation Information, or device-level information with unaffiliated partners and third parties.
Conclusion
When it comes to taking selfies, everyone wants to show the best version of themselves. Top smartphone cameras can generate clear images, but if you want your selfie to bring out your mood or express your story, use the B612 app.
It helps boosts my mood and heightens the fun among my friends as we post and share selfies. With its photo and video-editing tools and wealth of accessories like stickers, the B612 app will level up your selfie game and produce breathtaking posts for your social media platforms.