Sometimes, digital banking can be quite annoying and frustrating, especially when you don't want to be doing it. However, thanks to the development and evolution of digital banking apps, it is now easier than ever for you to handle pretty much all of your banking needs from your smartphone.
Banking apps can make the banking experience much easier, allowing you to stay on top of your finances with very little effort. Let's take a look at some of the best digital banking apps out there. Read on for more.
Discover Mobile
Citi Mobile
PNC Mobile
Wells Fargo Mobile
Simple
Chase Mobile
Bank of America Mobile Banking
USAA
Capital One Mobile
Ally Mobile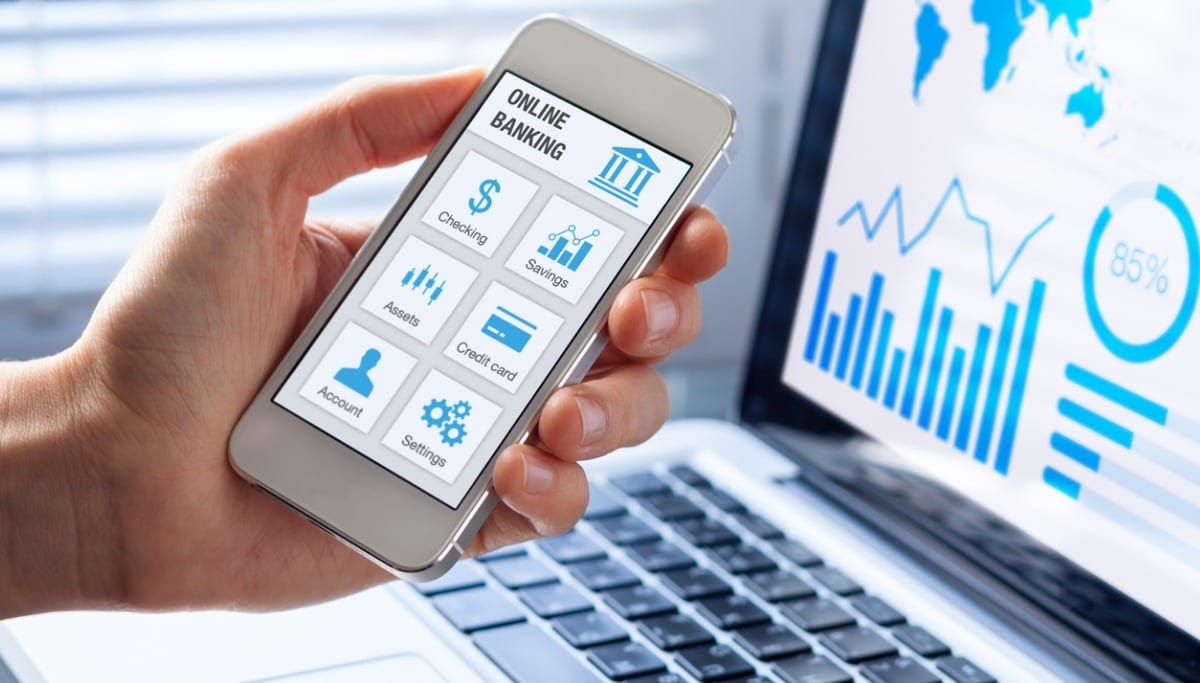 Discover Mobile
As you may expect from a bank as large as Discover, the Discover Mobile's banking app features all of the bells and whistles that you'd ever need to stay on top of your banking while on the go. Logging into the app is a breeze when you set up your Touch ID and Face ID, so you don't have to type in a long password each time.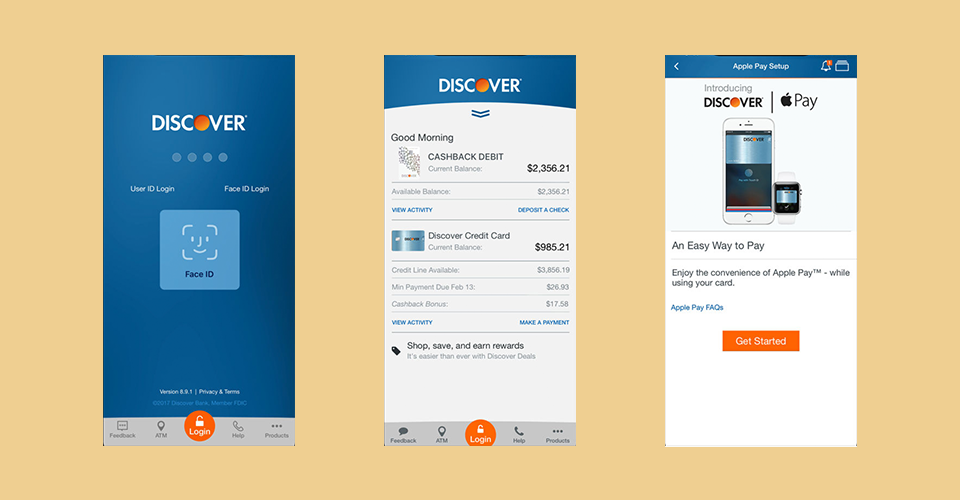 Once you have logged in to the app, you will be able to view your account balances, send money to whomever you'd like, and stay updated with your most recent transactions. The best part of the app is when you use the quick view feature, you can check your recent activity and account balances without having to log in.
Another great feature that Discover offers with its mobile app is the Discover Deals feature. If you are a shopaholic like I am, then the app will show you all of the most recent offers and deals available to you. You can download this app from the Google Play Store.
Citi Mobile
The Citi Mobile banking app is totally free for all existing customers to download and can be used to manage all of your bank accounts and credit cards from one place. You are also able to transfer your funds from one to the other if you need to.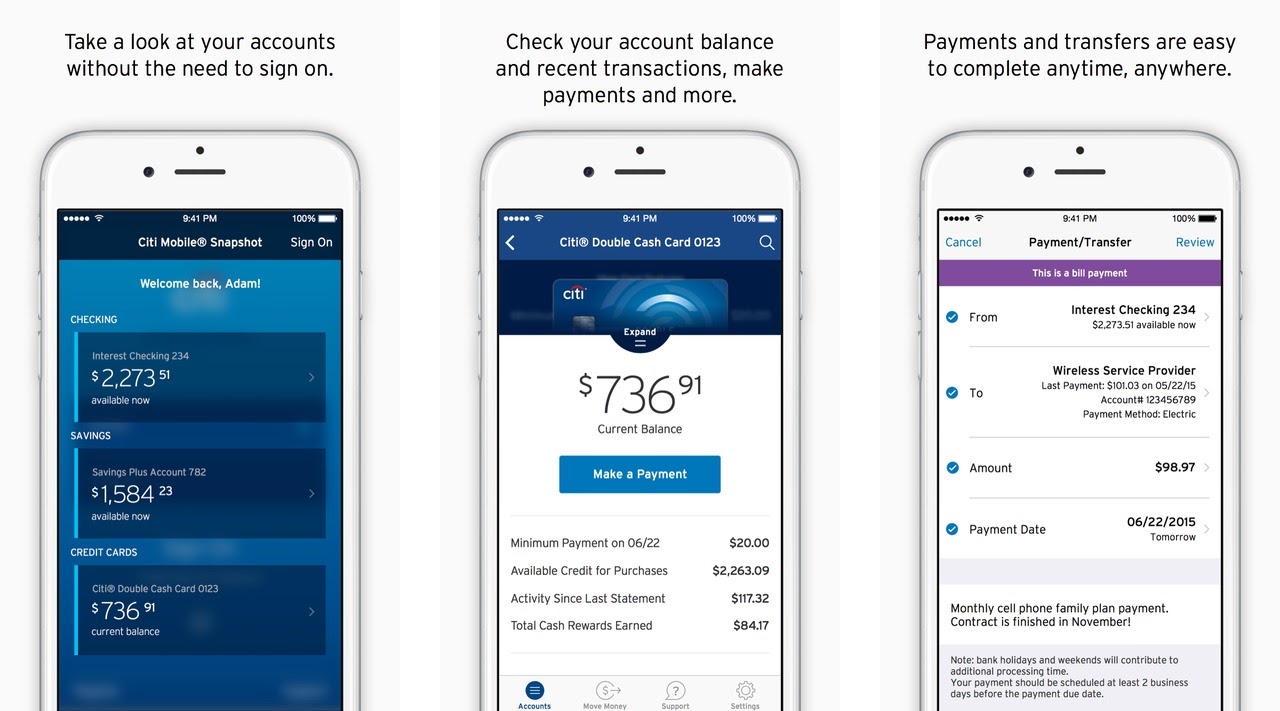 Like most banking apps out there these days, you can do all of the usual stuff, like checking your account balances, transferring cash between your accounts, and viewing your recent transactions. The app's user interface is very clean and simple, and even the most technophobic user will get the hang of it in no time.
Like Discover, Citi also offers a unique feature, which is called Snapshot. Snapshot allows you to view your most recent transactions without needing to log in first. Instead, you can access the app using your Touch and Face ID, and Citi Mobile is also compatible with Apple Watch. You can download this app from the Google Play Store.
PNC Mobile
When it comes to UI and overall design, the PNC Mobile banking app could use a bit of an update. But, other than the design, the app has received praise for its features and functionality, and I can see why. You can do everything you want and need through the app, from one convenient place.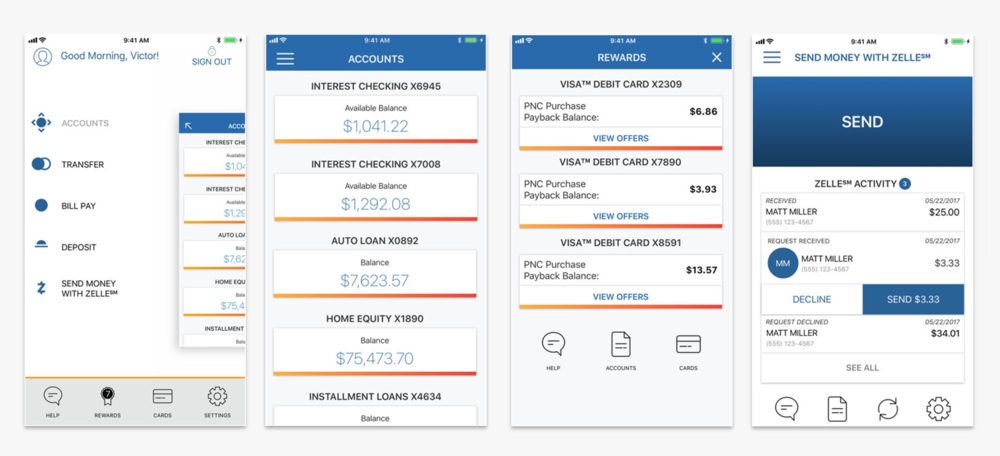 If you enjoy using your phone to make payments and prefer to leave your cards at home, then you're going to appreciate the PNC banking app. Not only does the app allow you to add your debit cards, but your credit cards and SmartAccess cards, meaning you can make payments without your wallet, as long as you have your phone with you.
What's more, if you want to deposit an approved check into your account, PNC's Express funds option lets you scan the check. You can choose whether you want to have immediate access to the funds for a small fee, or just wait for the regular clearance time. You can download this app from the Google Play Store.
Wells Fargo Mobile
If you want to be able to keep an eye on your credit card transactions and account balances and also have investments that you want to monitor, then the Wells Fargo app might just be your best friend. The app provides more than just the basic monitoring for your accounts.
The Wells Fargo Mobile banking app allows you to monitor your investments and enables you to invest in other mutual funds and stocks. Of course, investment can be quite challenging if you don't have the know-how, but Wells Fargo has you covered in this area as well.
The mobile app provides you with real-time market data, quotes, and visual quotes to point you in the right investment direction. After you have made your decisions on your investments, you can enable notifications to let you know of any goals you reach or market fluctuations. You can download this app from the Google Play Store.
Simple
It's no secret that managing your money can be quite a challenge, but, staying true to its name, Simple has tried to make money management as simple for its users as possible. Likewise, they want to make banking as simple as possible for you and have included all of the useful features to do so.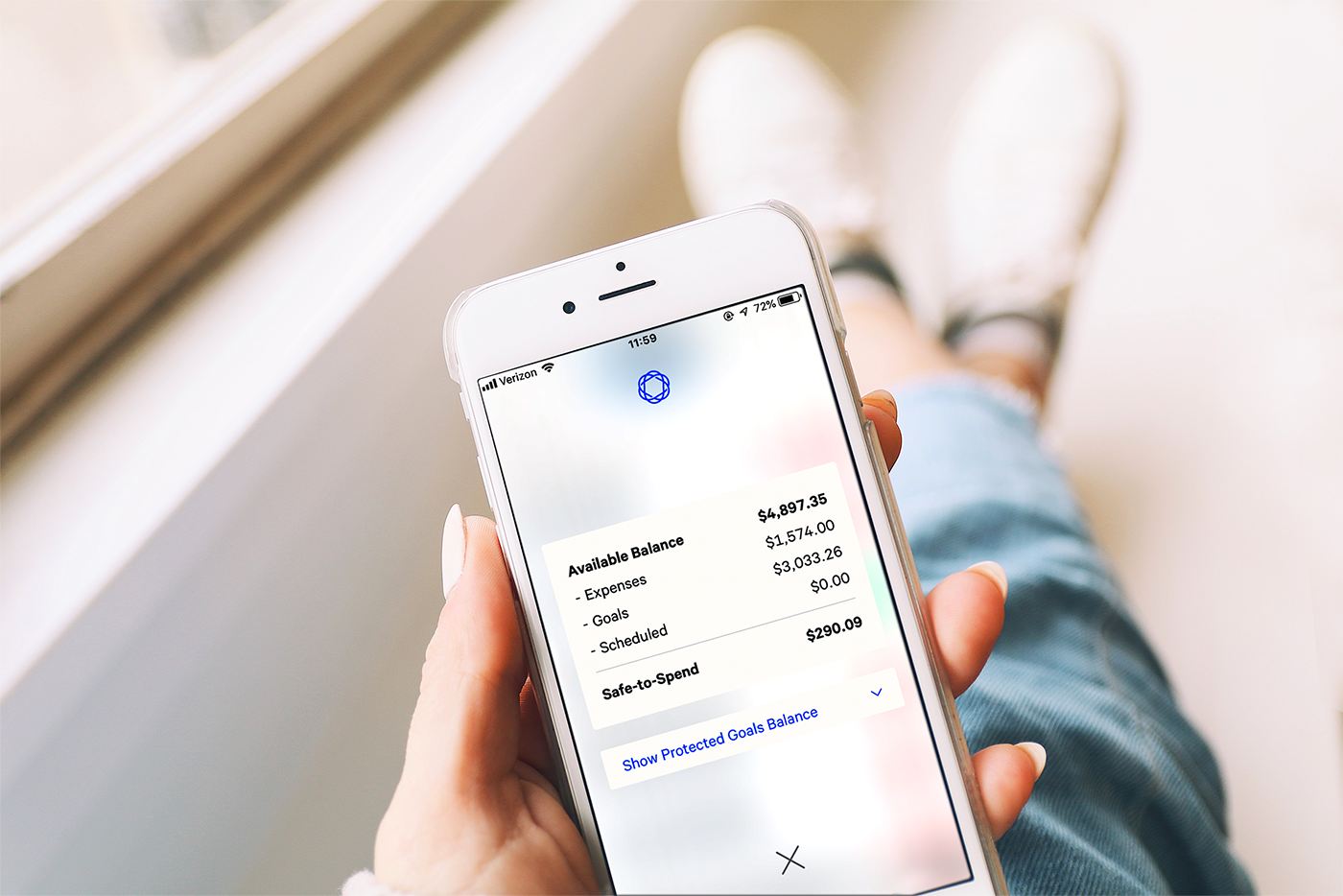 The app allows you to calculate a budget, after which the Safe-to-Spend component will work out exactly what you have available to spend after your payments and bills have been charged. This will help you gain a far better understanding of what disposable income you have.
If you are a saver or are trying to be one, you can use the Envelope function in Simple's app, which will help you reach your saving goals. You'll also be able to automate it at the same time, choosing a certain amount to deposit each week or month, depending on when your money is available. You can download this app from the Google Play Store.
Chase Mobile
Chase Mobile is the next banking app on our list. If you are a customer with Chase, then you can download the app, sign in, and enjoy all of the useful features that the app has to offer. The first thing I love is the clean, straightforward user interface.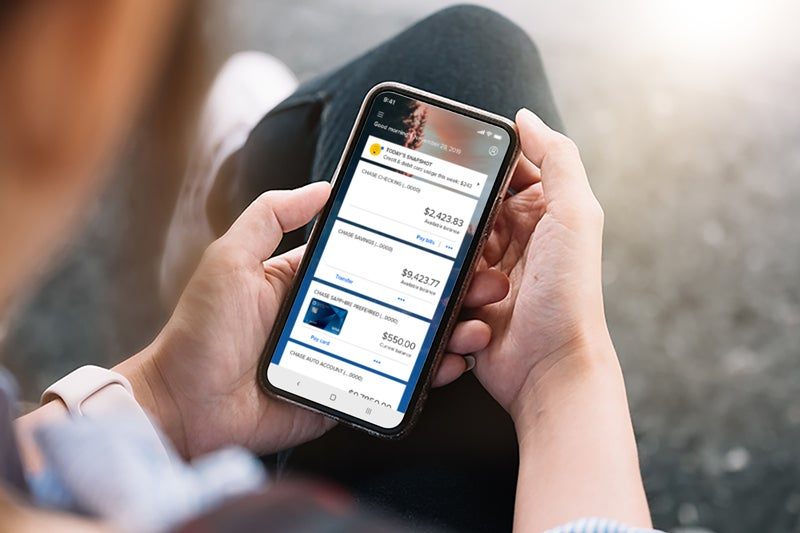 If you need to transfer money to a friend or family member, pay a few bills, move your money around, or even make check deposits, then Chase mobile has you covered. You can make use of the Zelle feature to receive and send money to just about anyone, provided you have their mobile number or email address.
Using the Chase mobile app, you can also check your TransUnion Credit Score. And if you own one of the Chase rewards credit cards, then you can see your total points that you have accrued and also redeem them via the app. You can download this app from the Google Play Store.
Bank of America Mobile Banking
The Bank of America banking app allows you to do many things that the other apps on this list do, but the app is best known for its high-level security features. For instance, if you have travel notices set up within the app, you won't experience account resistance when abroad.
If Bank of America detects any suspicious activity taking place in your account, they will immediately contact you to clarify whether or not a payment was made by you. You also will not be held liable for any fraudulent transactions as long as you contact the bank within 60 days.
You can also order replacements or new cards from within the app, view your credit score, deposit checks, and set up custom alerts catered to your personal preferences. Overall, this is a great banking app, whether you are new to app banking or have been using it for a few years. You can download this app from the Google Play Store.
USAA
For many people, the USAA mobile banking app is considered the best banking app ever to exist, but there's a reason that it falls short of the top position on my list, and I'll tell you why shortly. The bank was founded for military members by military members and is thus mainly marketed to those within the military.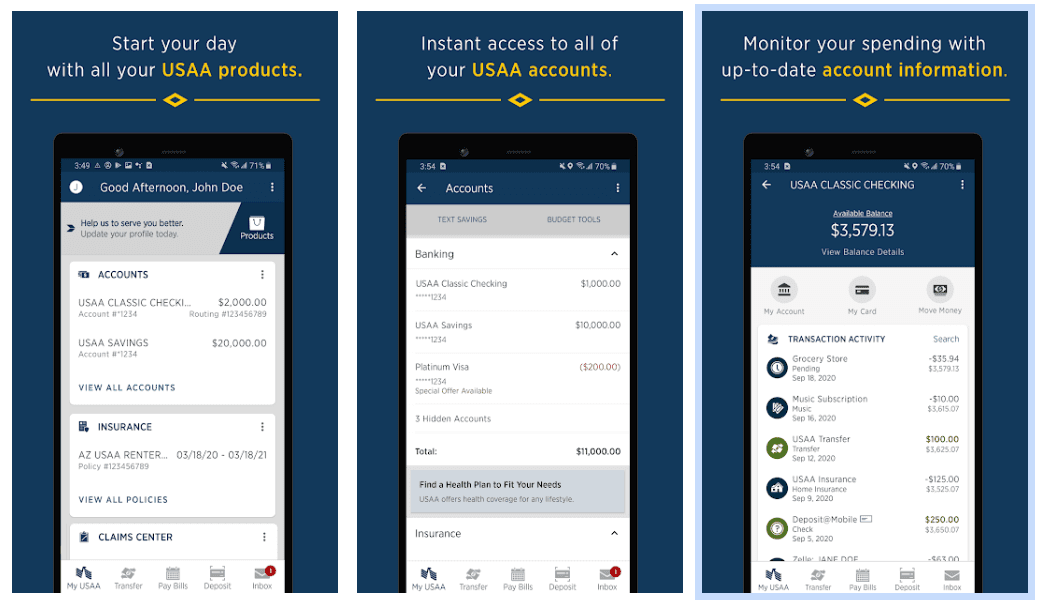 Don't get me wrong; the app comes with plenty of useful integrated features and also offers Touch and Face ID for you to log in with. However, its real popularity comes from its voice search feature, as well as its digital assistant, called EVA.
To use the digital assistant, open the assistant up, issue a command or ask a question. It will perform the appropriate task or get you in contact with a USAA customer service representative if EVA is not able to fulfill your request. You can download this app from the Google Play Store.
Capital One Mobile
If you value customer service, then I highly recommend using the Capital One mobile banking app, which J.D Power awarded "The highest in Customer Service Amongst Mobile Apps". Many users agreed with this, which is why it has a 4.7-star rating on the App Store.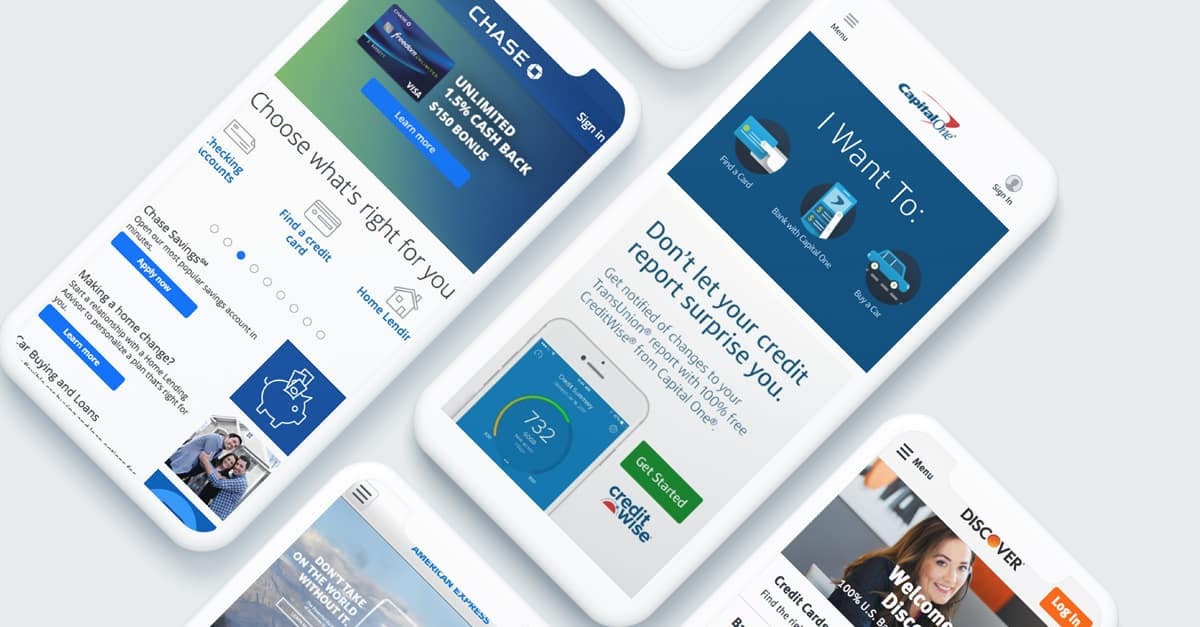 As well as its fantastic customer service, the Capital One mobile app comes with all of the features that you would expect from a banking app. This includes being able to check your balances, monitor alerts, and pay bills.
You can also keep track of your credit score, and if you lose your credit cards, you can block them from within the app. Apple Watch owners will be happy to know that you can use many of the app's features through the smartwatch. You can download this app from the Google Play Store.
Ally Mobile
In my opinion, Ally Mobile is the best mobile banking app out there. It is free to download and has a great rating in the App Store. It's easy to see why, and I'll tell you why in a moment.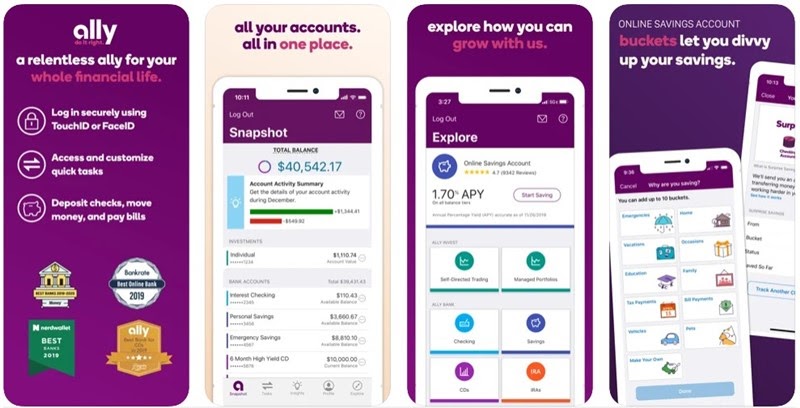 The app has all of the basic bases covered, like paying bills, transferring money, and mobile check deposits. You also get 24/7 customer support, investment options, and fantastic interest rates on checking accounts. If you want to place your cash into a savings account, then Ally has you covered there too.
After you have logged in, you will be able to use an integrated feature known as Card Control, which lets you adjust your credit card notifications and spending limits. You can download this app from the Google Play Store.
Summary
As always, with these kinds of services and products, there are plenty of options.
I hope that I've made it a little easier for you to choose which banking apps you'd like to use to manage your finances.