There was a day when I opened my social media account, and I saw many of my friends doing impersonation videos and photos with their faces placed on celebrities' faces. I would say I found it fantastic because of the somehow realistic output.
I asked my friend about it, and he says it is deepfake technology, and he even recommended an exciting app with good deepfake features. The app is called the Fakers.app, which is already famous and enjoyed by millions of people worldwide.
Aside from using advanced deepfake technology, Fakers.app has other features that the users enjoy. So, read these features below and how you can install the app on your phones to experience the joy brought by the Fakers.app.
Swapping Faces For Laughs
Recording Videos For Deepfakes
Choosing The Celebrity I Want to Swap Faces With
Subscribing To Process My Video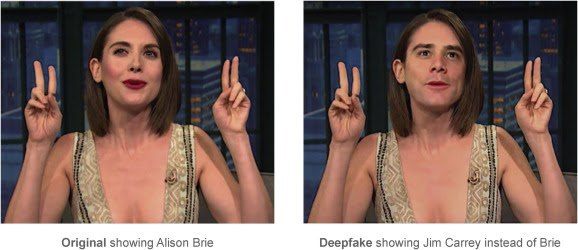 Swapping Faces For Laughs
Initially, I find the videos funny and interesting because my friends made them so humorously through impersonations and hilarious poses. I saw a wide variety of content online, like funny celebrity photos and memes and even some memorable television series or film scenes.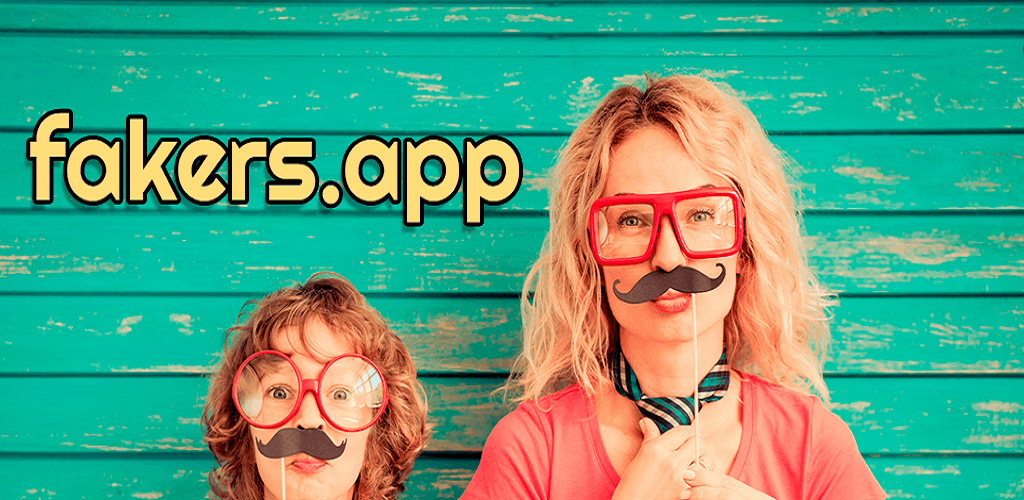 I then realized the possible threats of this kind of application because it collects the personal information of its users, especially the face and identity. So, I was hesitant to use the app because of this and reports about companies selling users' personal information.
With the push of my friends, I still tried the Fakers.app even with hesitations. The app assures that its primary goal is to allow users to make and share face swaps and deepfakes with the help of artificial intelligence for humor purposes only. It ensures that it safeguards the personal information of its users.
Even though the Fakers.app is relatively new because it was only released in September 2020, it has already attracted users worldwide. It was launched by Deep Learning na Pratica; the team continuously develop the app with their constant updates of features for a seamless user experience.
Knowing The App Where We Can Swap Our Face
It is exciting to know the Fakers.app is free to download on Google Play Store. However, there is a subscription plan for the premium version of the app. Upon installing the app, it does not require signing up immediately; instead, it provides an overview of what videos or clips can be found and produced on the app.
It shows many sample videos of impersonation of celebrities done by other users in the app. I think this is, for me, the most curious and exciting feature of the app. After watching some of the videos, I wanted to sign up through the "Me" tab.
The app requires a Google account to create a profile on the app, which does not need any other information aside from linking any of my Google accounts. This is where my funny deepfake face swaps adventure starts.
Recording Videos For Deepfakes
The main feature of the Fakers.app is to create videos impersonating a particular celebrity while my face is placed over their face. With the advanced Artificial Intelligence (AI) technology of the app, they made it possible to make the faces of the users and celebrities swap for laughs.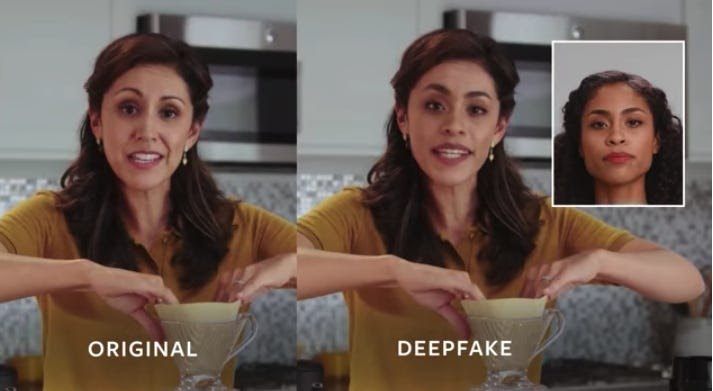 Thus, the app requires us to grant permission to access our phone's camera, microphone, storage, and other apps, if necessary. There are two options on the app: I can record a new video or use a pre-saved video in the gallery; that is why permission to access the camera and storage is a must.
It is easy to select my video because it has a user-friendly interface, wherein I do not need complex knowledge to understand the features and buttons. To choose my video, I need to tap the "plus" button found on the lower center part of the home screen.
After tapping the plus button, there is a short description and instruction on what to do that is helpful for those who are new users like me. This is also where I am given the option of whether I will record a new video or use a pre-saved video from the phone's gallery for my content.
Making Your Videos Fit To Use In The App
The app has some requirements on how the videos should be done because they must fit with the templates from the chosen celebrity. There are several things I need to keep in mind while recording, but I see the point why it is necessary to follow because the face swap will not be successful unless these instructions are followed.
The first requirement is that you need to record using only your face and voice. The app must recognize my face throughout the video because they will use it for face swapping. It is also recommended not to have large movements because it will disrupt the identification of my face.
Moreover, it is not advisable to use other equipment or objects that may hinder the app from recognizing my face, like glasses, a long beard, or anything that can block my face. Make it as bare as possible without any object blocking it. Lastly, the app recommends opening my mouth wide while speaking.
Choosing The Celebrity I Want To Swap Faces With
Since I already know the requirements for making a video that will work for the app, it is time to shoot my first deepfake video. It is easy to follow the things I mentioned above, and there is a frame wherein I need to make sure that my face is kept at all times.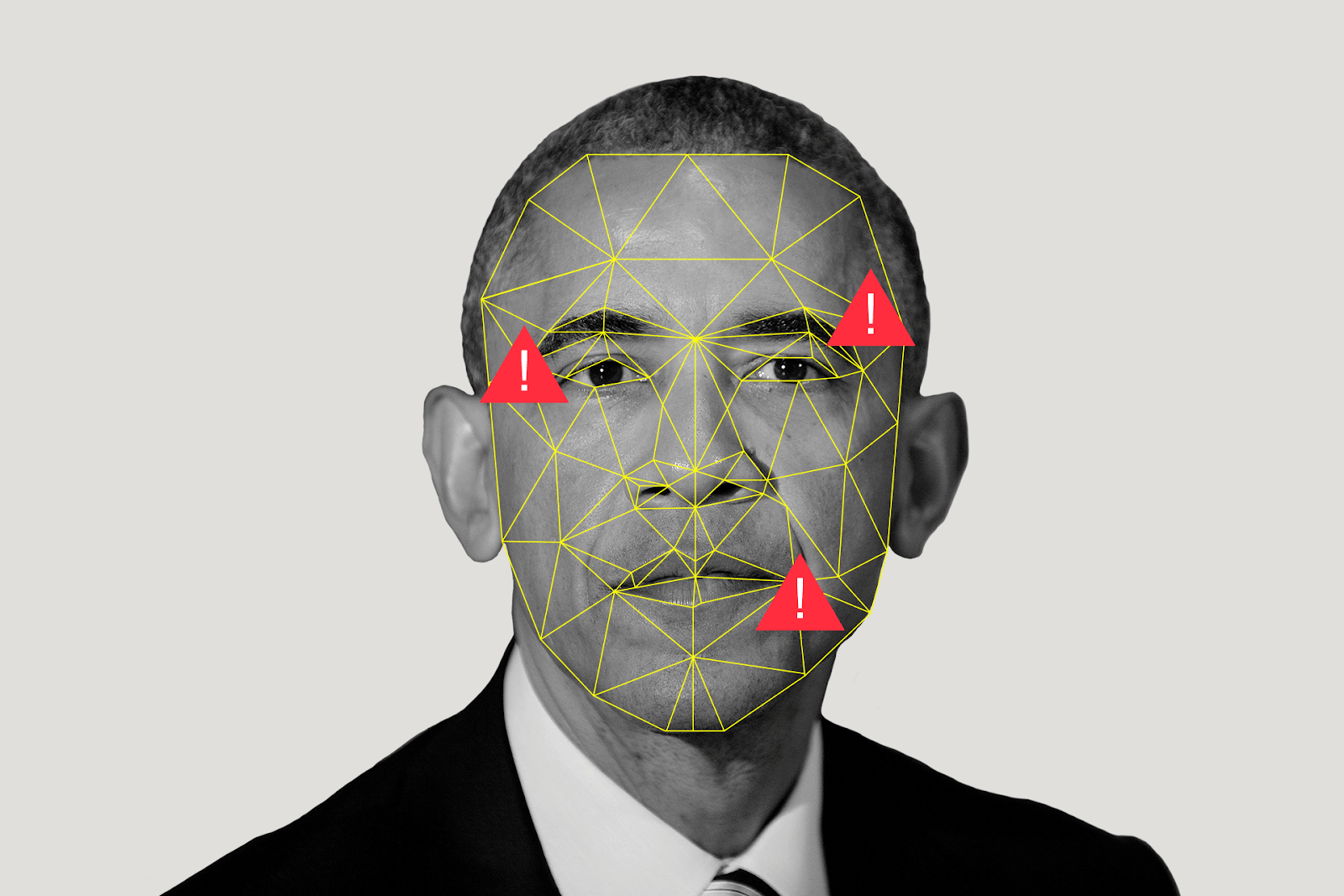 The frame is based on the celebrity I have chosen before selecting a new video. It became easier to follow because there is a trace of the shape of the face and body of the celebrity, whom I wish to swap faces with. So, I can make sure that I fit in the frame before hitting the record button.
There is a long list of available celebrities as the app includes actors, singers, social media personalities, politicians, athletes, and other prominent individuals. Each star has its pose, which makes the frame different from others.
The only thing I need to do now is to keep myself inside the frame throughout the video. It is advisable to have a tripod or keep the camera stable, so it will not eventually affect the swapping of faces.
Waiting Game To Be Processed
The only downside of the app is it takes time to process the recorded videos. Although, it is understandable because thousands of other users are processing their videos. It is suggested that I need to immediately click the "Send to the queue" button for less waiting time.
According to the app, the app's free version takes a longer processing time because they prioritize those with higher premium subscriptions. On average, it takes about five to 15 minutes to process. But, based on experience, sometimes it takes up to 30 minutes.
I cannot process another video while something is still in the queue. So, I can opt to close the app temporarily. The app sends an email once the processing is done and the video is already available.
Subscribing To Process My Videos
As I mentioned, the app's premium subscription plans to enjoy all the features it offers. So, I checked to see whether they are worth paying for because I cannot process my videos without any subscription.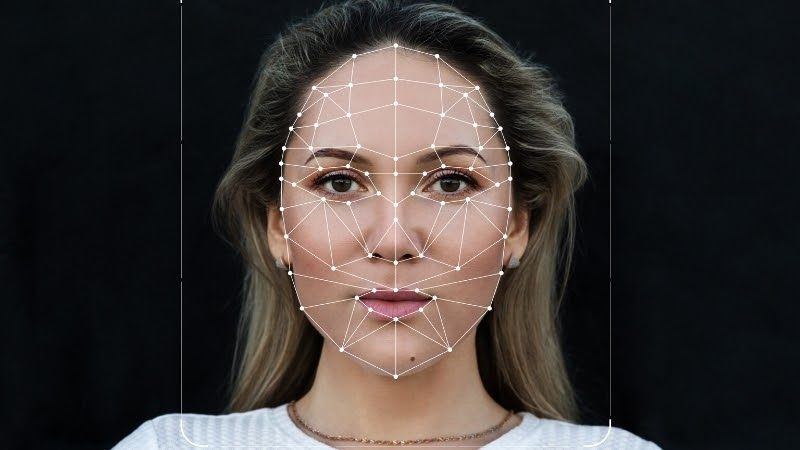 At a glance, the premium subscription plans are generally cheap. There are two available plans: VIP and Pro. The VIP costs around $5 that has the following perks: 20 photo animation per day, five deepfakes per day, five seconds video duration, use video from the gallery, medium priority in the queue, and public videos.
The Pro version costs around $17 to $20, but it has an exquisite list of features. With the Pro version, I can have 15 seconds video duration, 50 videos per day, 10 deepfakes per day, use videos from the gallery, high priority in the queue, make my videos private, and all future new features will be included.
Enjoying Other Features Of The App
Once the app processed the video, I can check it on the Cloud tab. This is where all my videos will be saved, whether publicly or privately, depending on my premium subscription. It is easy to explore since there is a centralized place for my content.
It is also possible to share my video on my other social media accounts so that my friends will see how funny I am. I have to click the share button or download the video and upload it on other social media platforms for more to see.
Lastly, there can be an interaction between the other users on the Home tab and me. I can leave comments on their videos, which they can also do the same to my content. I can also share their videos on other social media platforms if they are worth sharing with other people.
Conclusion
The Fakers.app aims to bring laughter to its users by using AI technology for deepfake to swap faces with our favorite celebrity. We can do an impersonation or anything that may seem funny. It has detailed requirements on how we should record our videos so that they can process them well.
Spanish version: Fakers.app – Ve cómo usar esta plataforma