The National Basketball Association (NBA) is undeniably the most popular basketball league in the world. With its global following of players from various parts of the world, the NBA's fan base is one of the biggest in all sports.
While millions of people worldwide want to keep tabs on their favorite players and teams and watch live games, not everyone has time to sit in front of a TV to do so. This is the very reason why the official NBA mobile app was created. Using the NBA app, you will also have access to NBA League Pass, a subscription-based service that allows you to watch games live and on-demand.
The League Pass will also grant you access to past games in its archives, which began from the 2012-2013 NBA season. Today, we provide you some insights about the application and how you can watch NBA for free on mobile. Read on to learn more.
What Is The NBA App?
How To Download And Install The NBA App
Watch Games With NBA League Pass
How To Watch NBA Games Live For Free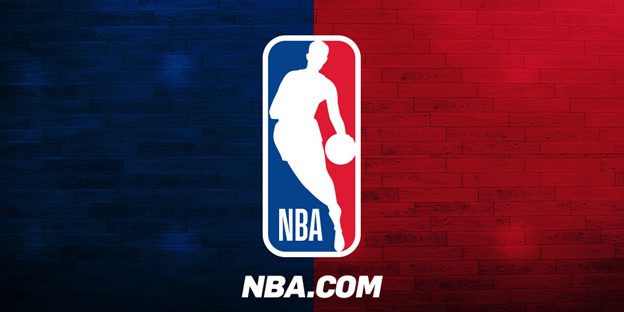 Image Source: NBA
What Is The NBA App?
First, let us go through some handy features that the application offers you. The NBA app was launched in 2011 by NBA Properties Inc, and since then has been providing millions of basketball fans with full access to NBA games, player and team information, and other relevant content.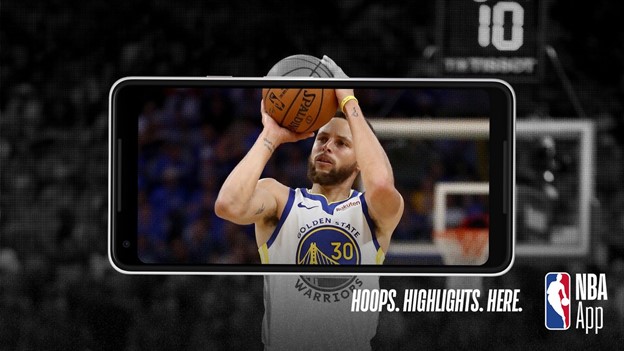 Image Source:  NBA /Twitter
By using the app, fans will gain access to all the schedules, scores, stats, in-game and post-game highlights, live access to press conferences, and even NBA-related events. Aside from these, you can also get personalized content on your favorite players and teams.
The best part about the application is that it allows you to watch the games live or on-demand with the help of the League Pass, which we will discuss later on. The NBA app is your one-stop shop to find answers to all your queries about the NBA.
Keep Updated On Your Favorite NBA Team
Aside from the official NBA App covering the entire league, the NBA also offers separate official apps for all 30 teams in the league. These apps allow you to zoom in on your favorite team, making it a more interactive experience for you as a fan.
Once you download your team's official app, you will never miss the latest news, videos, photos, and social media content about the team and its players. Now you have the option to turn into a super fan!
How To Download And Install The NBA App
The app is free, and you can download it on both your Android and iOS devices. For Android device users, open your Google Play Store and search for the NBA app. You will find it under the name "NBA: Live Games & Scores."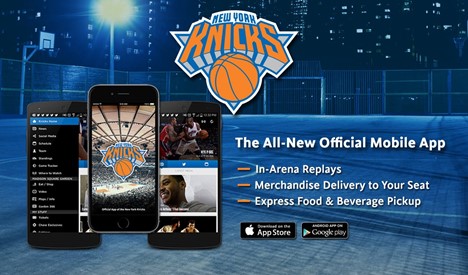 Image Source: Fabernovel
Once you find the right app, press the Install button to start the download process. When the app finishes downloading on your mobile device, install the app and follow the instructions to set up your account.
For iOS users, you will find the app under the same name as Android users when you search for it in the Apple App Store. Tap on the Get button to download the app. Please wait for it to finish, then install it and set up your account.
Using The NBA App
The app has a pretty straightforward user interface, so it should not be a headscratcher for you to use it. As soon as you open the application, you are welcomed at the home page, where you can see the latest match scores, featured stories, game recaps, and highlights.
You will find the Games tab at the bottom of the page, which will take you to the schedules and match fixtures page. Additionally, you can check all team standings as per the team's conference, along with all other relevant stats.
In the More section, you will find insights about every player and team. You can also purchase one of the League Pass subscription plans if you wish to watch live and on-demand games.
Watch Games With NBA League Pass
League Pass is the NBA's subscription-based service similar to other streaming services, such as Netflix and Hulu, that allows you to watch basketball games live and on-demand. Subscriptions are offered for a whole year or every month.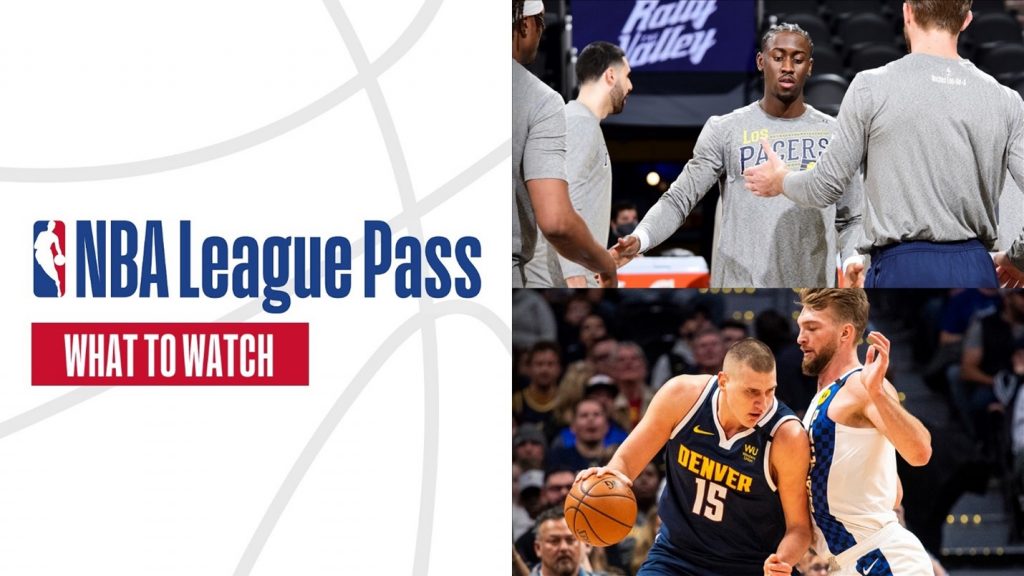 Image Source: Sporting News
If you are busy and won't be able to watch your team's game live, then the League Pass makes full game replays available three hours after the game ends, so you don't have to worry about missing out on what happened during the game.
Are you a Los Angeles Lakers fan, a Golden State Warriors fan, or maybe a New York Knicks fan? You have the option of following your favorite team with Team Pass. Unlike League Pass, which lets you watch games across the league, Team Pass allows you to focus on just a single team that you want to follow.
NBA League Pass Subscription Plans
The NBA offers different subscription plans for the League Pass, namely League Pass, League Pass Premium, Team Pass, and NBA TV. The most popular is the League Pass, which allows you to watch hundreds of live and on-demand games of all NBA teams. You can also download games to watch offline.
Meanwhile, League Pass Premium is an upgraded version of League Pass without commercials and allows you to watch on two devices simultaneously. On the other hand, Team Pass lets you watch live, out-of-market games of your favorite team. Lastly, NBA TV gives you access to live NBA TV games and around-the-clock access to NBA coverage, as well as every Finals game starting the 2000 season.
League Pass costs $199.99 for a year and $28.99 monthly, while League Pass Premium is priced at $249.99 a year or $39.99 per month. Team Pass can be purchased at $119.99 for a one-year subscription or $17.99 for a month, while NBA TV costs $59.99 a year or $6.99 monthly.
How To Watch NBA Games Live For Free
If you haven't decided to get an NBA League Pass subscription yet, you can always take advantage of the seven-day trial that is offered. Just make sure that you are aware of when the free trial ends to opt to unsubscribe if you decide not to continue with it. If you like the application, you can choose the subscription that suits your needs.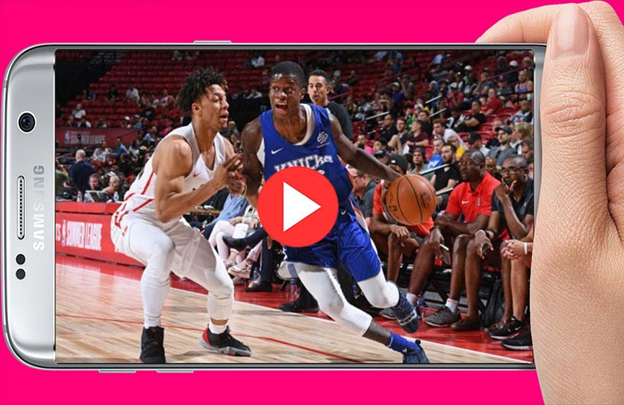 Image Source: APK Pure
However, some of you might not have enough funds to subscribe to League Pass right now and would want to watch NBA games live for free without resorting to piracy or any other illegal means. This is where maximizing free trials to different streaming services come in.
If you have a cable subscription, you can always tune in to channels with NBA programming, but the problem is you won't be able to choose the games you watch, when to watch, and where to watch them.
Several streaming services include access to live NBA games. You have to avail of their free trial and cancel before it ends to avoid being charged.
Maximizing Streaming Services' Free Trials
YouTube TV is the best option that you can start with as it offers access to all major stations that broadcast live NBA games, including ABC, ESPN, TNT, and NBA TV. What's great about this service is that you can stream on three different devices using a single account, making it possible for you to share your access. It costs $65 monthly, but the trial period lasts for two weeks.
AT&T TV Now Max, which costs $80 a month, offers a free trial for seven days, and aside from national TV broadcasts of games, it also has regional sports networks that you can tune in to watch your favorite teams. Meanwhile, both Hulu Live TV and FuboTV cost $65 monthly and offer a seven-day free trial.
Aside from the League Pass free trial, which will give you seven days, the last option would be Sling Orange, which costs $30 a month. While it's the cheapest among the subscriptions, it also offers the shortest free trial with only three days. The trick to this is to make sure that you time the expiration of each trial to coincide with the start of another free trial.
The Bottom Line
Using the strategy, we shared about maximizing free trials of several streaming services could help out those who don't have enough money to pay for an NBA League Pass subscription. This could give you 38 days plus the seven days of the League Pass trial if you live in certain areas outside the US.
A total of 45 days of free trials would give you access to half of the regular season games, or if you time it during the NBA playoffs, you might even be able to watch until the finals. Of course, this solution is only a temporary one. There's nothing more enjoyable than watching your NBA games without having to worry about when your free trial ends or whether your access will last until the season ends.
Spanish version: Cómo ver la NBA gratis en tu móvil