Games have different twists, turns, and objectives. Kahoot! takes users on a unique educational adventure as it offers a medium for learning for different classes of people and various age groups.
Through quizzes, Kahoot! creates a fun game that allows users to interact and test their level of intelligence.
What makes Kahoot! stand out, what does it have to offer, and how can we play fun quizzes using the app? Keep reading to have all these questions and more answered about Kahoot!
What The App Entails
Downloading The Kahoot! App
Playful Perks Of The Game-Based Platform
Learning Experience For Teachers
For Family And Friends
Cost And Subscription Fees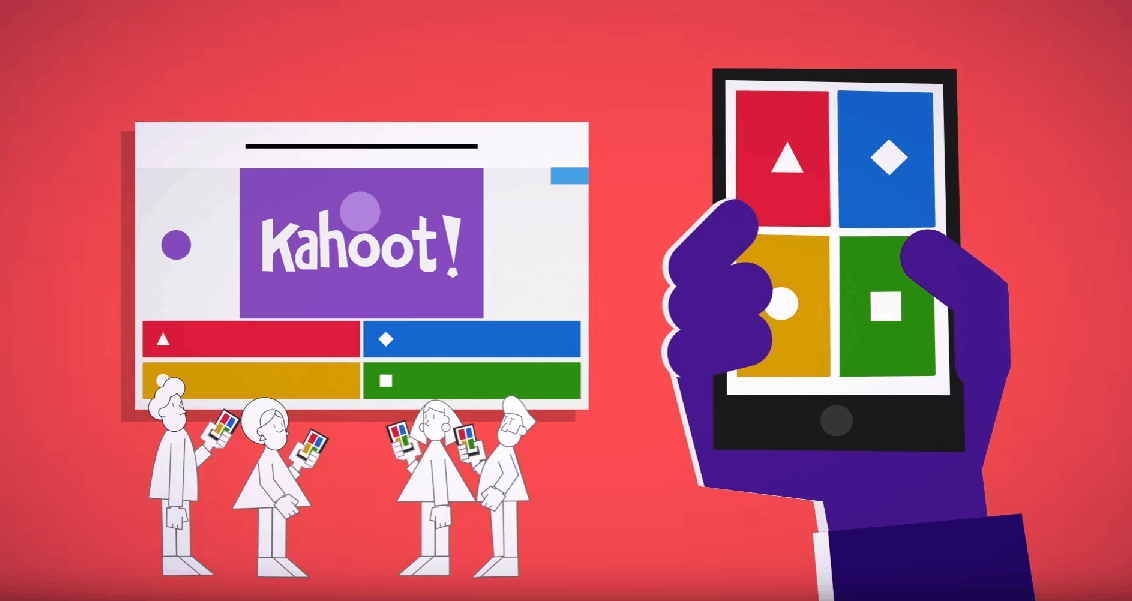 What The App Entail
The app's name Kahoot! has a fun ring to it. Kahoot! offers creativity and is mind cracking as you can either create a game in a few minutes, host, or share a game. You can also play the games created by someone else by using a PIN.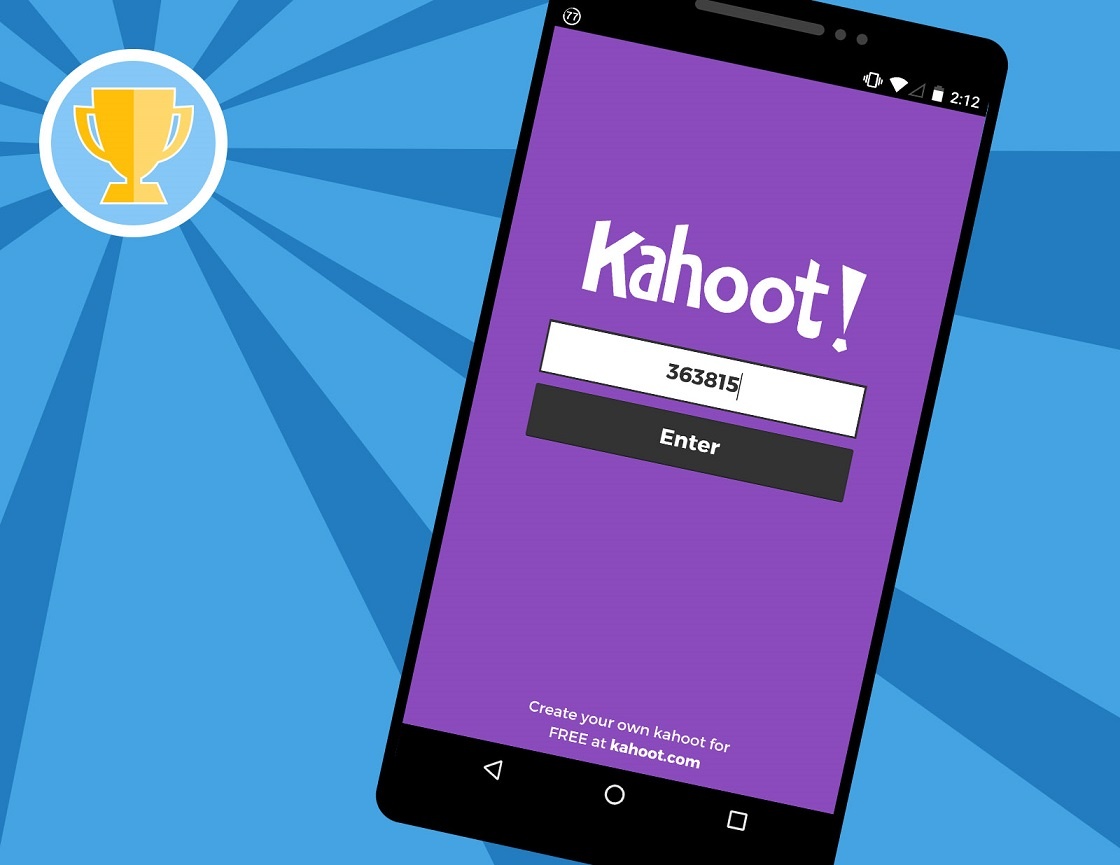 It is a game-based learning platform founded in 2012 by a group of geniuses who wanted to design a social learning platform. It makes the learning of all sorts of things possible as it is designed for classrooms, for students, teachers, office employees, friends and families, and the likes.
There are premium features to the app that are unlocked after the payment of a fee. The free features are good, but to unleash the power of creativity and fun the app has in store for users, I would recommend using Premium features.
You can also purchase in-app products that are in the range of $2.99 to $239.99 per item.
Competitive Jumble
The platform is fun as it can be. Players get points making which makes the game not only fun but competitive as well. The word "can" is used here as the person who creates the quiz can set it to be a point-allotted quiz or not.
There is a form of "Jumble" that the gaming platform brings. Usually, answering or completing quizzes involves choosing a correct answer from a set of options. These Jumble questions make players more conscious while playing as the answers are arranged in an order.
Downloading The Kahoot! App
The download process can be completed in a few easy steps. First of all, you have to click on the link to your appropriate digital store to go to the app's installation page. That would mean the Google Play Store for Android users and the App Store for iOS users.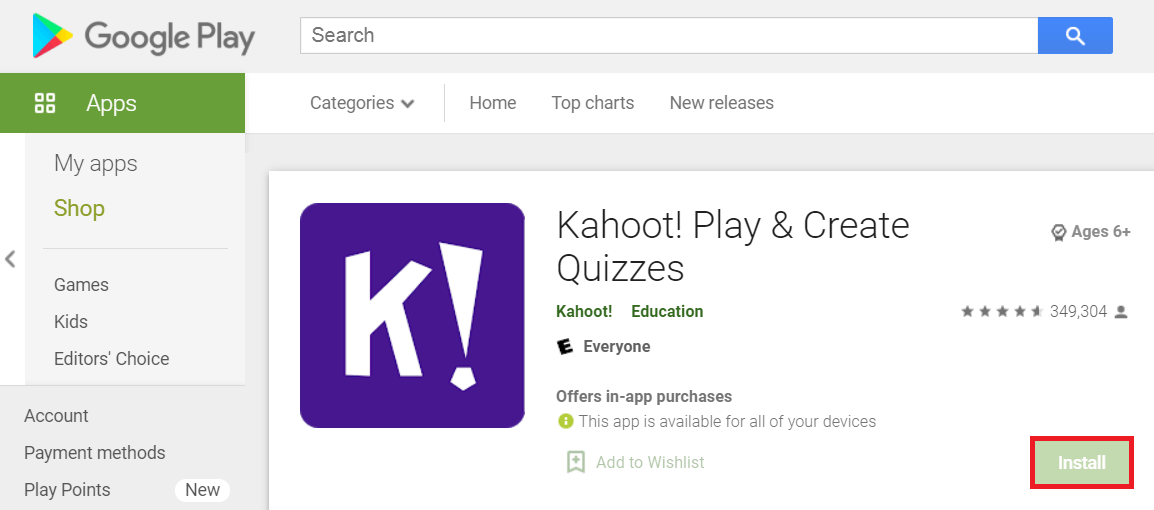 After getting to the installation page, and having the required storage space for the app, click on the install button. This would commence the download on your device, and afterward, the installation would begin automatically.
After that, you can launch the app, create your profile, and start having unlimited fun.
Somethings You Need To Know Before Installation
Among the things that are usually overlooked for mobile apps are the permissions and requirements. The most important requirement is the memory space. At the point of writing, the app size is 30 MB and 132.6 MB on the Google Play Store and App Store, respectively.
The sizes are open to change when there are new upgrades. This may lead to an increase in the space occupied in your phone by Kahoot! Permissions also involve the app's accessibility to features of your device.
Some of which include access to storage, camera, network, and Wi-Fi connection, receiving data from the internet, among others. It is important to check the permissions and requirements of mobile apps before downloading.
Playful Perks Of The Game-Based Platform
Kahoot! allows you to create, host, and play quiz games in various congregations. Various types of engagement keep the platform fun and allow a billion users to keep using it. It will enable you to select from any topic to create quizzes on and have fun.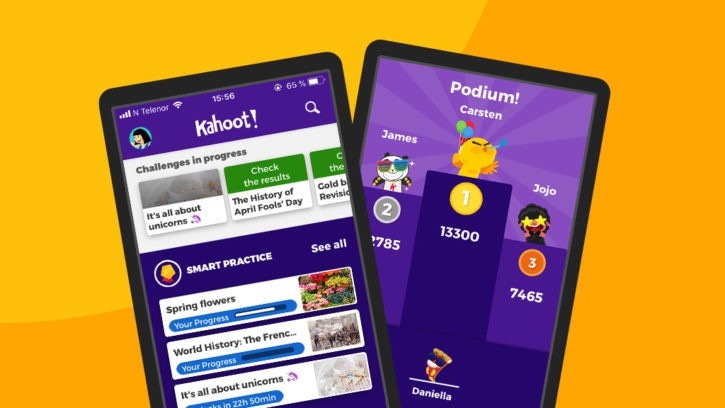 It offers these features in more than eight popular languages breaking the limitation of communication in the English language alone. It makes learning better by making it challenging, competitive, and educative, breaking the tension from "regular" learning mediums.
Even Math can be fun with this social learning platform. Looking at further features, it would be best to consider the application from different angles for different audiences. I'll consider it from the major groups of learning which are, Students, Teachers, Employees, and Family and Friends.
Live Classes For Students
Kahoot! can be used by hosting live classes, in-class, or virtual classes for learning. It can also be used to set and host quizzes by the teacher and have answers submitted with the app or platform.
Students can learn among themselves by setting questions and having their friends try them out. You can form study leagues and share quizzes relevant to a topic you found beneficial to the group.
Personal learning is also possible by setting self-paced quizzes as you study for a test. You can form flashcards or use other modes for learning. You can also create your Kahoot! in the form of notes and learn in a way you can understand.
Learning Experience For Teachers
Teachers are humans too, and even though educating students is what they do, learning never ends for them as well. Research can be carried out with Kahoot! by looking through millions of already available different types of quizzes in different subjects.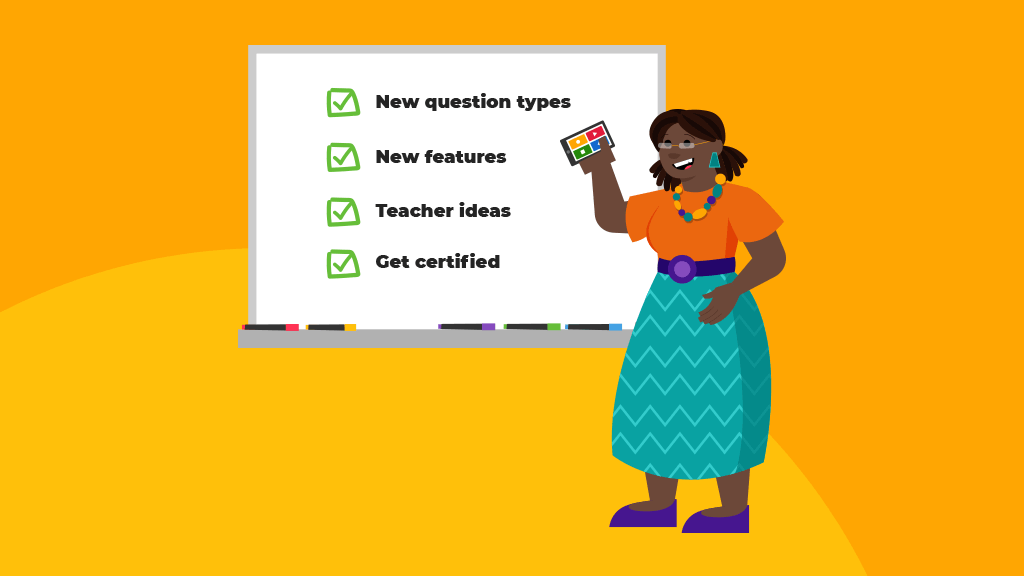 You can then create challenges in quiz form, and you can use a combination of different question types to keep engaging students. You can also host a Kahoot! during teaching periods for online and in-class lessons and adopt an innovative teaching style.
Quizzes created can also be self-paced to enhance review. The quiz assessment can also be used as a guideline on the amount of work that should still be studied or understood before the learner will be ready for their test.
Organizational Learning
Learning among employees is important for the growth of any organization. Challenges can be created for employees in different sectors to improve their skills, making them more valuable to themselves and the company.
Kahoot! can be used for e-learning, and it can be used in company events, seminars, presentations, and various other occasions. Benefits of this include increased participation among employees, increased activeness, eagerness to develop themselves – all influencing development.
Polls can be created to give each employee a say in a matter, maintaining an open, free, and unbiased workspace. Moreover, results from quizzes can be used to assess progress individually.
For Family And Friends
Although this is not the only group where the platform can be used to have fun, with this group, creativity can be unleashed at full force with the people you love. Think of how quizzes can spice up different events, such as a picnic, a get-together, family night, and many other planned activities.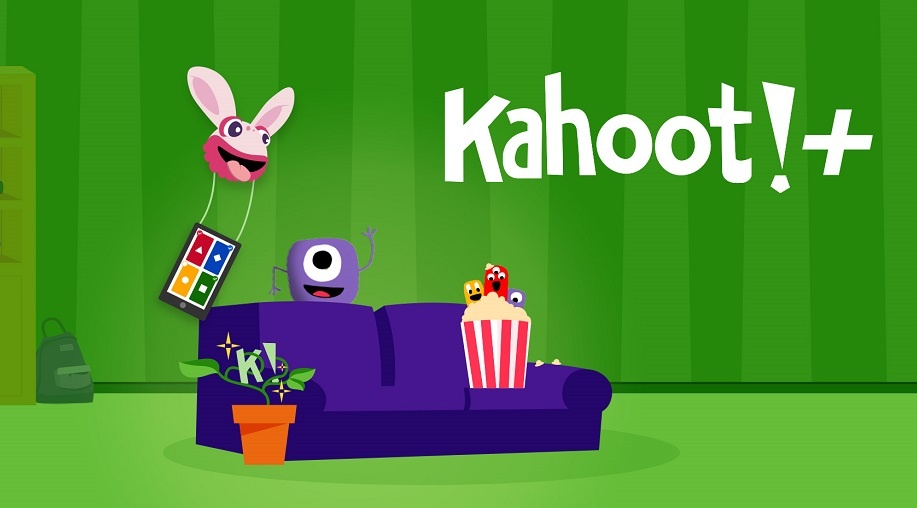 You can engage your kids or the other way around by testing your parents or grandparents on a particular topic you need answers to. With different editing features, you can turn this into a whole lot of fun.
Friends also get to enjoy this benefit when you hang out, making it a social environment for interaction.
How To Use The App For Various Purposes
After successful download and installation of the app, creating an account is the next step to take. The user-friendly homepage shows five different menus at the bottom of the page. The Home page is the first from the menus, which is the page you should be on by default.
Next to it is Discover, where you can find various kinds of already created quizzes. The third menu is Enter Pin which is where you join games having a secure access pin. The fourth menu is Create for creating quizzes, and the last menu shows your Library.
After clicking the fourth menu, you would select the game mode you want to create. It can be a live quiz, a challenge-based self-paced quiz, or a League game. There are also different types of question types to choose from.
Cost And Subscription Fees
The basic features are great, but accessing other features that let you test your deep understanding and access to premium content is even better. Subscribing to a plan makes it all possible.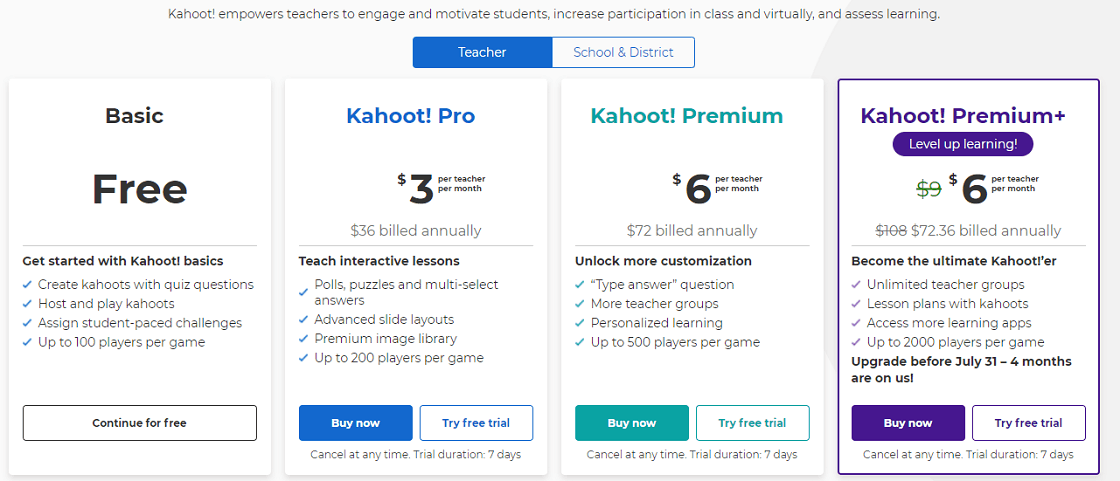 While Kahoot! Pro for teachers is $3 monthly, the Kahoot! Premium is $6 per month for each teacher. There are many offers of each subscription plan for users to choose from.
Business Plan
The Business subscription plans are; Kahoot! Starter at $10/month, and a range of Kahoot! 360 plans for $17/month, $39/month, and $59/month for the Standard, Presenter, and Pro plans, respectively.
The Bottom Line
With more than one billion players using Kahoot! it has become a social environment for learning, a test of skills, fun gaming, and more. Available to use on mobile phones and PC, it provides access to a wide audience to be able to use puzzles and unleash creativity and learning.
This blog post looked at the features and benefits of the app, how to use the app, and other important notes to know about it.