What makes photo editing apps like PicsArt Photo Studio amazing is it allows you to quickly edit photos and access the app when you need it. It's packed with effects, stickers, and tools for DIY photography.
PicsArt Photo Studio makes me feel like a professional editor with its fun tricks, stunning filters, and practical features that work like magic on pictures.
Today, I'll show you how I use PicsArt Photo Studio to edit my snapshots.
About PicsArt Photo Studio
How to Download PicsArt Photo Studio
Basic Functions on PicsArt Photo Studio
Creative Styling on PicsArt Photo Studio
How to Create a Collage on PicsArt Photo Studio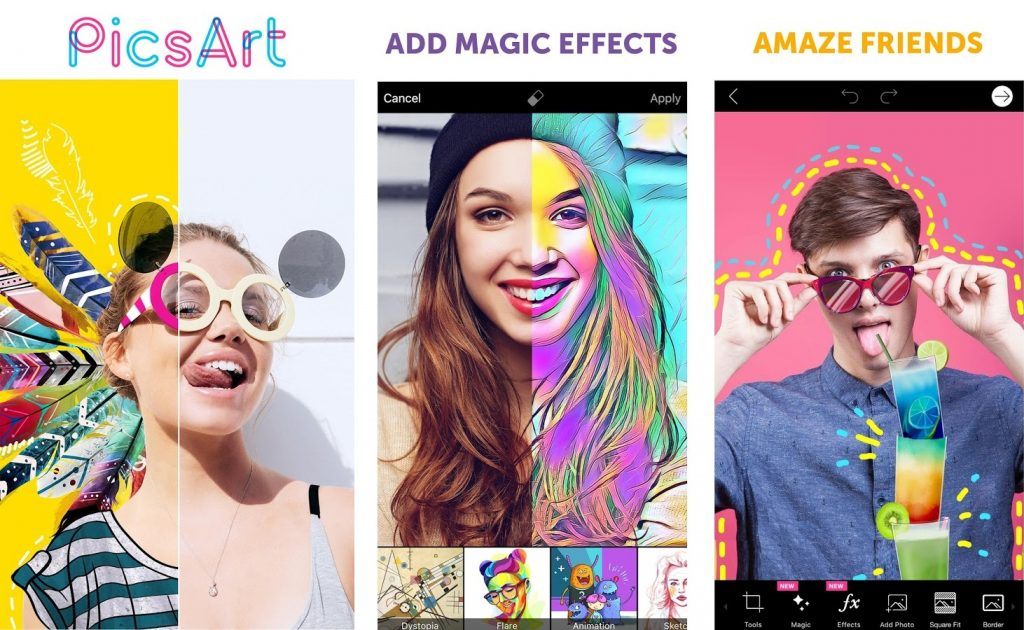 About PicsArt Photo Studio
PicsArt Photo Studio is an online photo and video editing app that lets you turn your photos into professional-looking, exciting content. With PicsArt, I have an army of tools, such as photo editor, video editor, collage maker, drawing tool, and sticker maker at my disposal.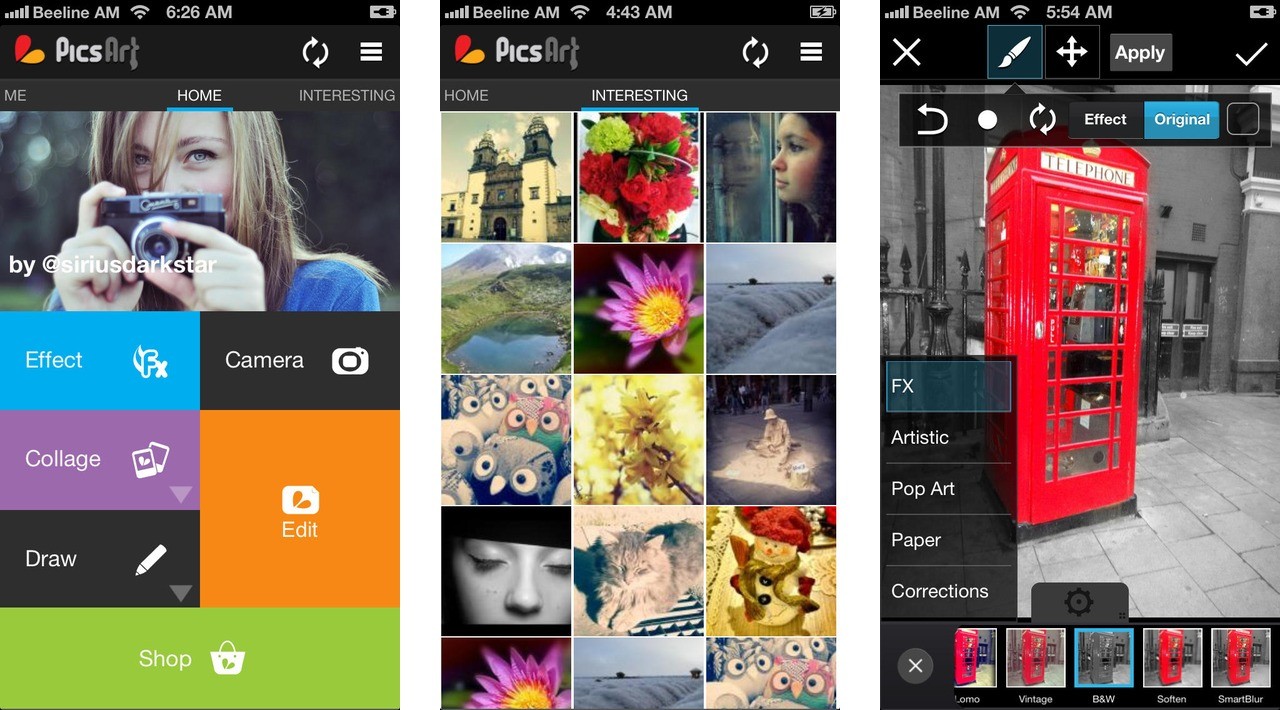 I use PicsArt Photo Studio mostly for applying filters and photo effects. I get to retouch images, crop photos and remove their backgrounds. When I want to create a story based on the pictures I have, I make a photo collage using the different patterns and motions that PicsArt offers.
If I'm feeling artsy, I use the Sketch effects of PicsArt to apply canvas effects to my pictures. It's also fun to turn them into cartoons or doodles. With over 60 million cool PicsArt stickers, I get to add fun elements to my pictures and alter their contexts a bit.
You won't run out of things to do on PicsArt because it's equipped with easy-to-use templates for every occasion, holiday, and celebration. You can choose from hundreds of stylish fonts and use PicsArt Draw for doodling and illustrations.
Video Editing on PicsArt Photo Studio
PicsArt can also create a mini music video with its video editing function. I get to edit videos, add a popular song, and incorporate effects into the series of photos. It's like making your own TikTok videos and Reels.
If you are an Instagram user, you can adjust the size of your video to suit the platform. You can take your videos to the next level by using Glitch video effects.
How to Download PicsArt Photo Studio
Launched in November 2011, PicsArt Photo Studio has been downloaded over 1 billion times as of July 2020. You can download PicsArt Photo Studio on the App Store and Google Play Store. You can also connect PicsArt to Facebook, Tumblr, Flickr, and Dropbox when you're exporting images.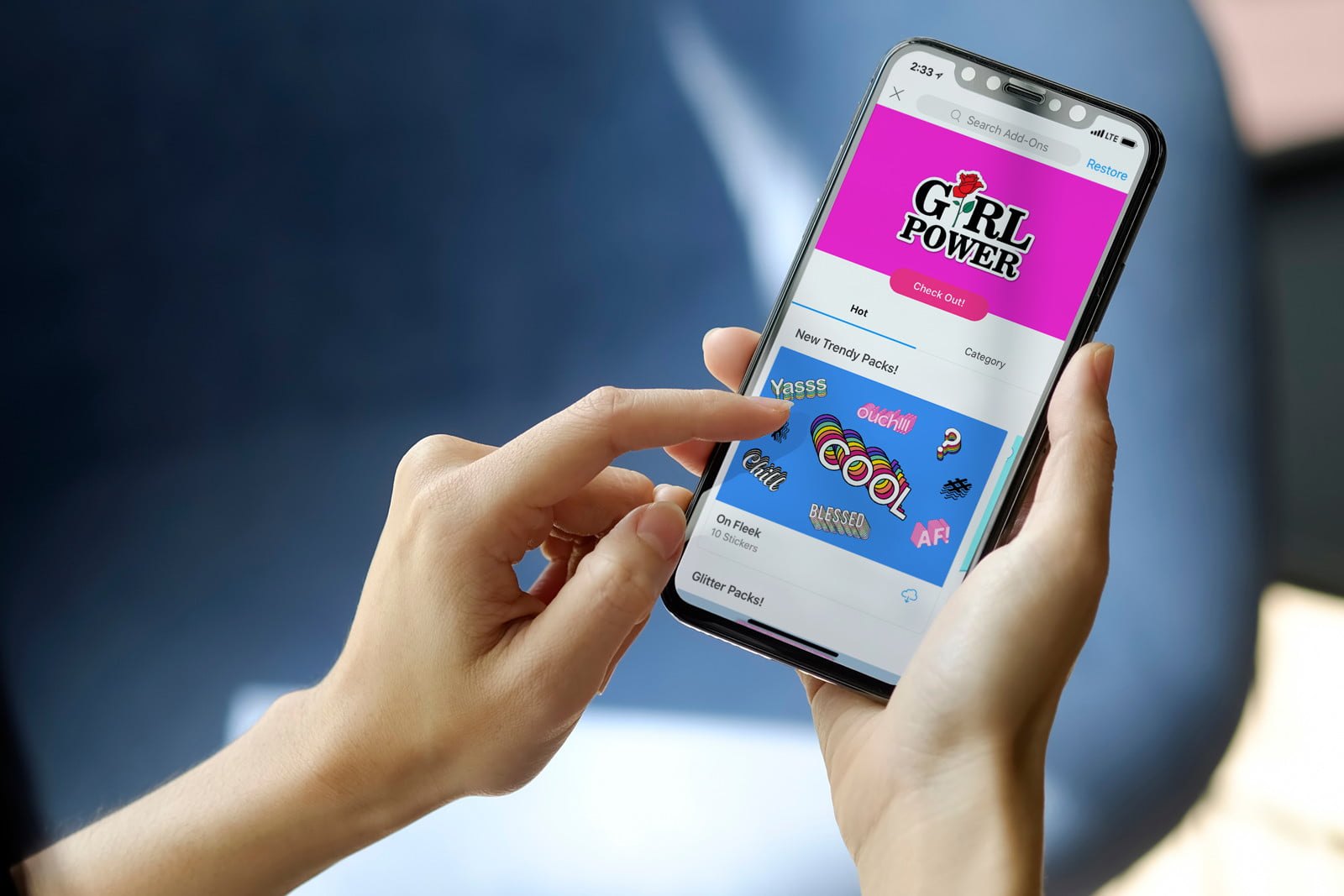 PicsArt Photo Studio is 100% free with in-app purchases. For iPhone users, go to the App Store and search for "PicsArt Photo Studio." Once you've located the app in the results, click 'Get' and then wait for the app to download to your phone.
For Android users, open Google Play Store and type in "PicsArt Photo Studio" in the search bar. When you've found PicsArt, hit 'Install' and you'll soon see the app on your home screen.
If you're using Windows 10 PC, you can get PicsArt Photo Studio from the Windows Store. Click 'Get,' and it will soon be downloaded to your computer.
Getting PicsArt Gold
You'll discover thousands of premium fonts, stickers, collages, frames, and masks when you subscribe to PicsArt Gold. For $4.67 per month or $55.99 billed annually, you will enjoy all-in-one access to everything PicsArt on mobile and web.
All the premium photo & video editing tools will also be unlocked. See over 1,000 templates, 50,000 high-resolution stock images, and enjoy content without watermarks.
Basic Functions on PicsArt Photo Studio
I can say that PicsArt Photo Studio is an app that people of all ages and levels of creativity can enjoy. The app features both basic and advanced editing tools.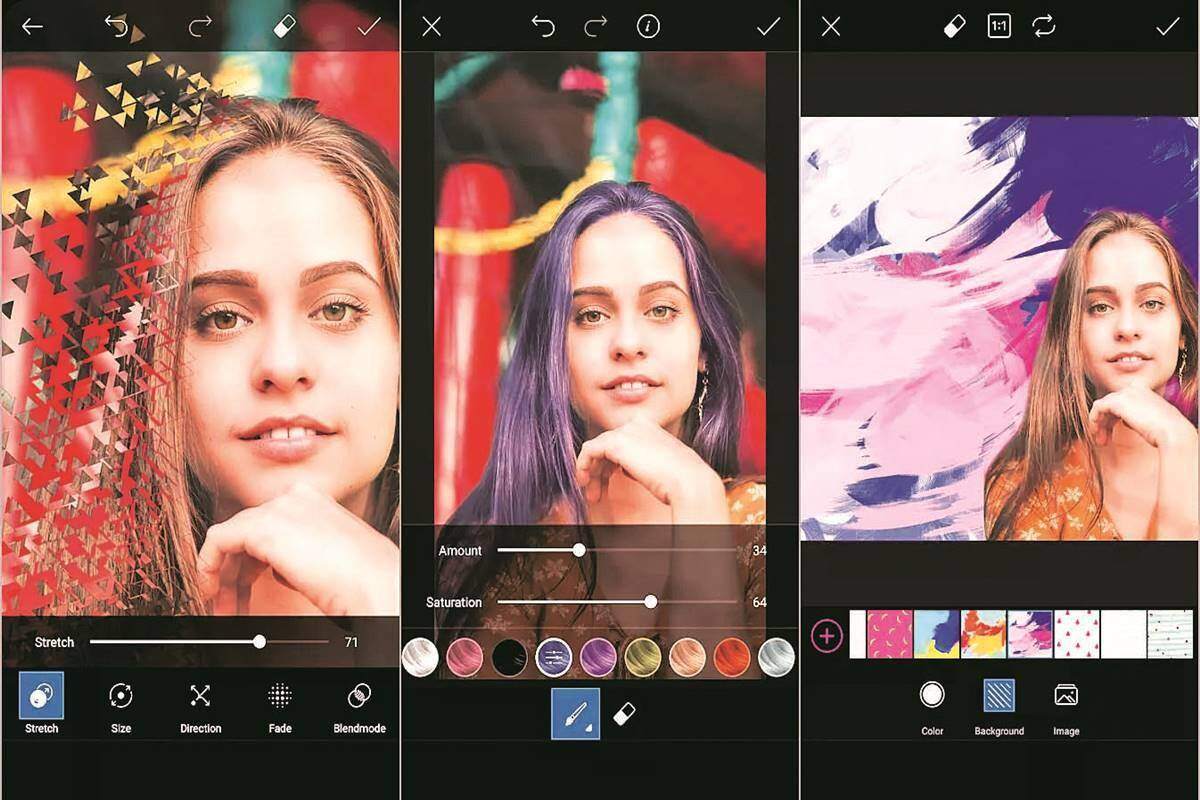 If you want to add text to an image, you can choose from a variety of fonts and apply effects to the text. You can give it a 3D feel or select the color that fits the style you want. To add text to an image, choose the Text menu on the bottom icon bar, add the text to the writing area, and then click the checkmark on the top right of the app.
When I want to draw on a picture, I simply explore the drawing tool for the size, shape, hardness, and opacity of the drawing I will make. I am able to change the color of the drawing and use a brush. One of the most popular effects of the draw tool is lines around a person in a picture.
Take your editing spree up a notch, and try the function called Dispersion. It can create a scattering effect on any area of your image. If you tap on the Tools menu, you can select Dispersion, choose a brush size form, and use it on your desired area.
Changing the Background of Your Photo
When I find the background of a picture disconnected from the main subject, I turn to the Cutout tool in PicsArt.
It allows me to remove the background of the photo and transfer the main subject to a new background.
The Cutout menu on the bottom icon bar will show you the cutting options you need, and then you can polish the cutting by using the Eraser or the Brush tool.
Creative Styling on PicsArt Photo Studio
PicsArt Photo Studio can transform a simple image into a masterpiece with just a few clicks. I am impressed by how dynamic the Effects Panel is.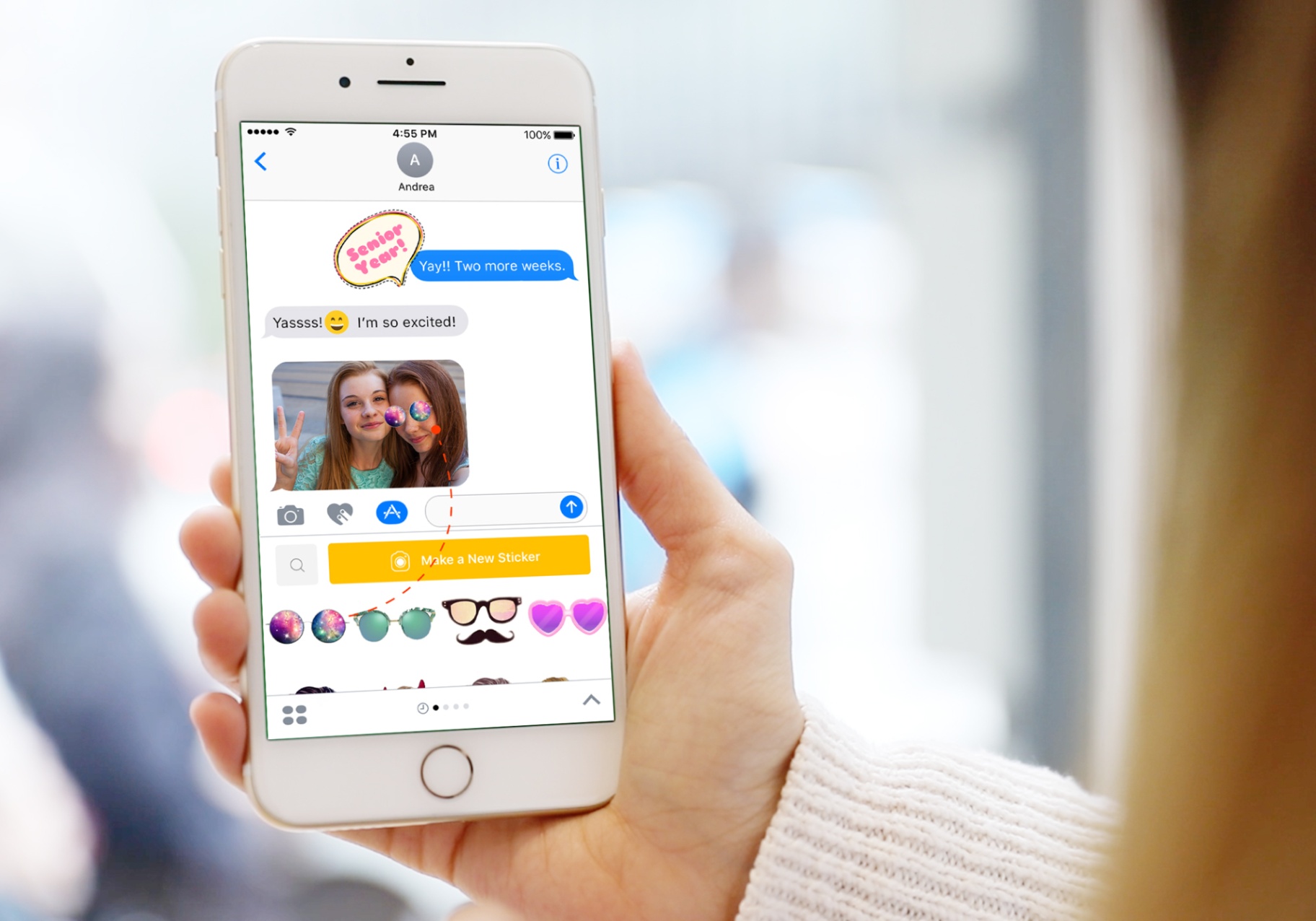 The Effects panel consists of MAGIC, FX, POP ART, ARTISTIC, and many more, and these give my photos different vibes and themes. To add an effect to an image, go to the Effects menu, choose Effects, and then select the effect you need and its filter. Once the effect has been applied to the image, tap the checkmark at the top right corner.
When I want to merge two or more pictures, I use the Double Exposure effect and experiment with different modes to determine what suits my image. To do this on your end, just look for the Cutout menu, click on the user-like icon on the left to cut out the image, and go to the Add image option to choose another image. Then, try blending modes such as Multiply, Overlay, Darken, and Screen.
If you're into artistic layers that could present your image in a new way, try shape masking. Look for the Shape Mask menu on the bottom icon bar to see different shapes. Choose the shape you want and resize it based on your image. The blend modes you can choose from are Lighten, Screen, Dark, and Multiply.
Fun with Stickers
One of the most popular features of PicsArt is the stickers available on the app. You can choose from the existing set of stickers or customize your own.
To add stickers to an image, tap the sticker button, choose the sticker you want, and after adding it to the image, you can adjust the sticker's opacity and effects.
How to Create a Collage on PicsArt Photo Studio
I love turning memories into collages, so I have something to look back on easily in the future. PicsArt Photo Studio helps me create fun and beautiful collages with its Collage Maker tool.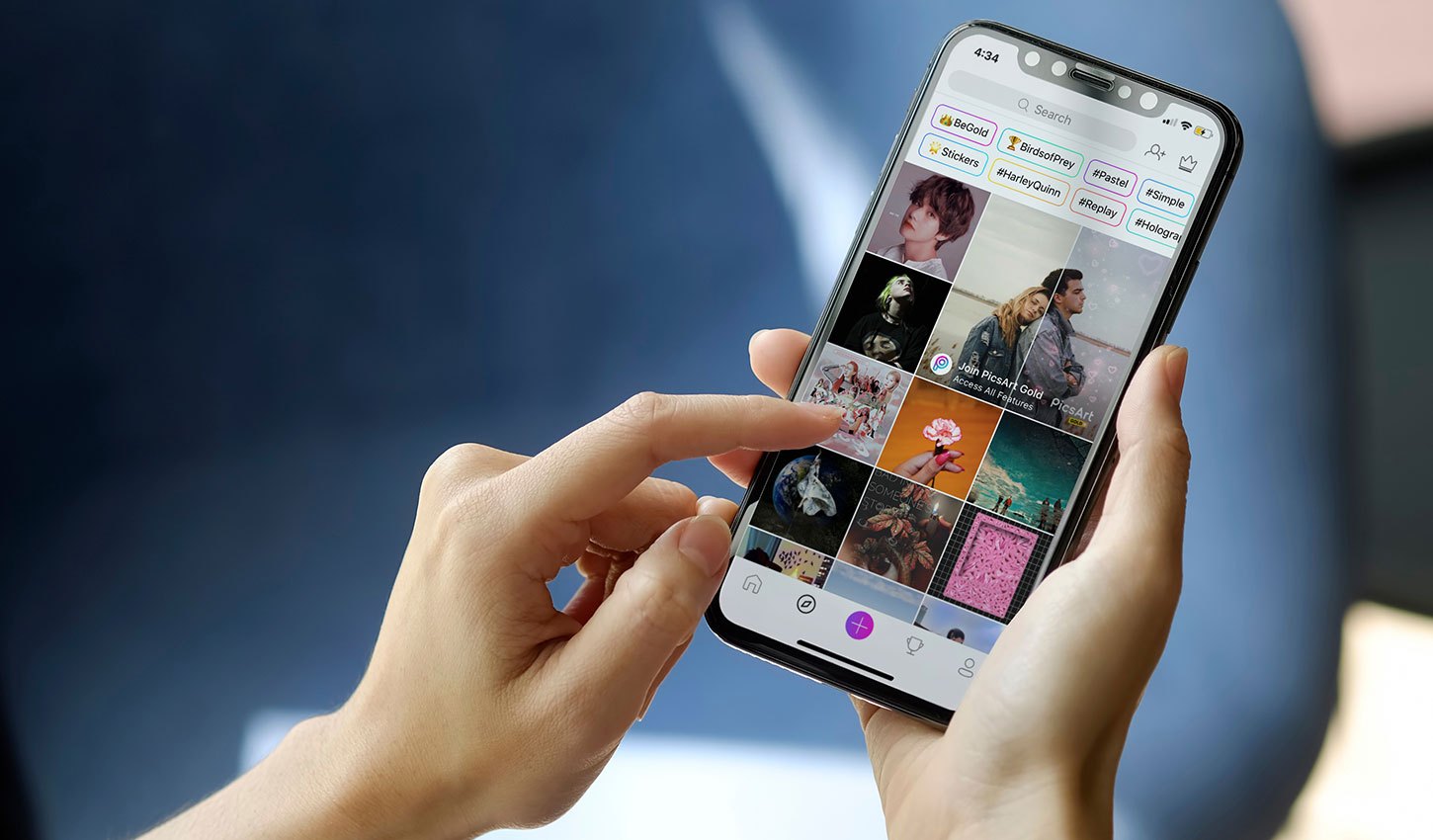 If you're also into collage making, open the Collage Maker by tapping on the orange pencil icon and selecting Collage. Tap on the Grid of your choice and then go to the Portrait. To adjust the border of your image, choose the collage template you would like to use. If you're an iOS user, the settings tab will appear immediately.
If you're an Android user, tap on the gear icon to land on the settings tab, then use the slider to adjust the border. Choose the Add icon and then pick your first image. Repeat the process until you filled the entire collage.
To customize your border color, simply tap on the white square and then on the color you would like to use. Hit the checkmark to close the collage maker once you are done. Open your collage in the photo editor, save your output, and then share it with others using the hashtag #Collage.
Sharing Your Work
As long as you have a profile, you can share your output with the PicsArt community.
Once you're done editing, caption your image using mentions and hashtags. Then, hit Post and the community will be able to find your work.
Conclusion
Use PicsArt Photo Studio if you want to take your photos to the next level and tell their story through fully customizable collages. With the app's effortless editing tools, you can change your photo's background color, choose an eye-catching font, and add thousands of stickers.
With PicsArt, you can flex your artistic muscles and bring out the best in your photos to express yourself and get your message across.