Ever wanted to read books, but you can't seem to find the time? As someone who experienced a bit of a "reader's block," I know how frustrating that feels. I find myself wistfully thinking and reminiscing about the days when I enjoyed leisurely reading and caught up with the latest and newest books.
Then I came across this app called Bookly – and thanks to this new app, I snapped out of my "reader's block" and started reading again. The app is a great companion for anyone looking to build (or rebuild) their reading habits or for those who want to keep track of what they read on a daily or monthly basis.
Read below to learn more about the Bookly app, its key features, how to use it, and see if this app is right for you.
Bookly: Make Reading A Habit
Key Features Of Bookly
The My Books And Goals Tabs
The Stats And Store Tabs
Pricing And Subscription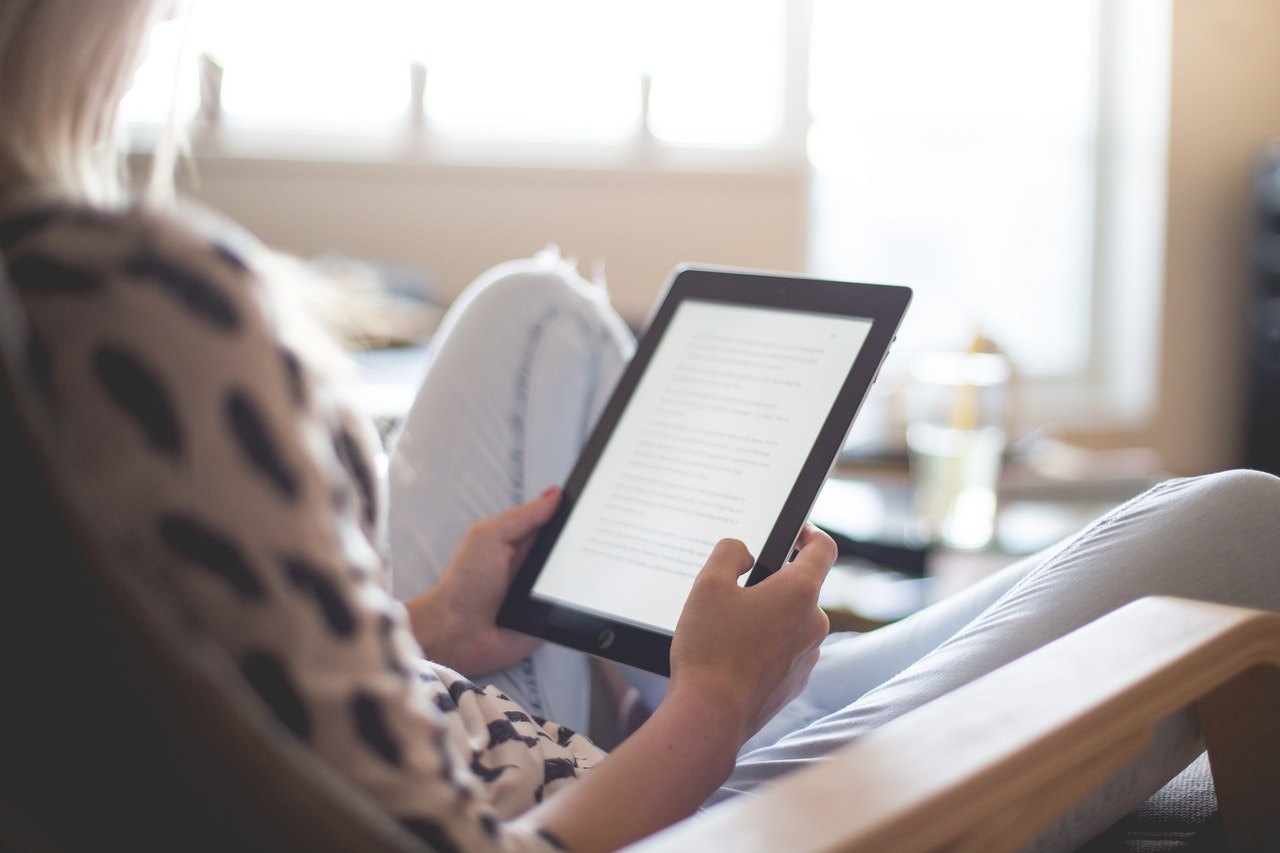 Bookly: Make Reading A Habit
Bookly is a book tracking and management app, which means that you don't use the app to read books but track and manage the books you read. I like to think of it as a fitness app, but instead of tracking my fitness goals and weight loss journey, the app tracks my reading.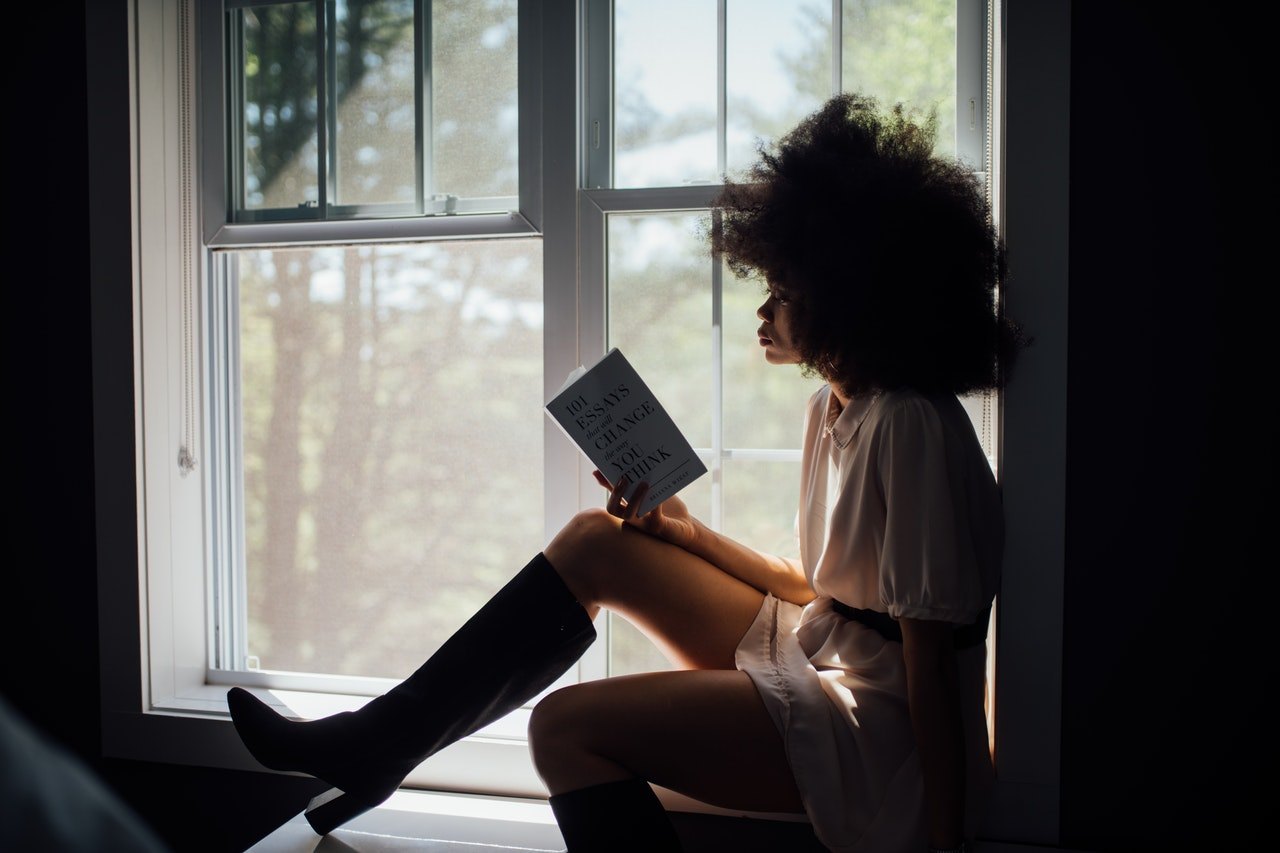 Bookly enables users to track each reading session and provides personalized statistics on their daily time spent on reading, reading speed, pages read in a day, longest reading streak, and the estimated time to finish a current book. The app also notifies you if you're running behind your reading goals.
I've been using Bookly for over a year, and I can say that my reading habit is far better than what I've started with before using the app. With its goal-setting and gamified experience, I am encouraged to read more books than ever.
Now, there's no excuse for people who want to catch up on their reading to create a sustainable reading habit with the Bookly app. Learn more about the mobile app as we go through the next section!
The Bookly Mobile App
With over a hundred thousand downloads and a 4.1-star rating on Google Play Store, the app is recommended by over 30,000 users who use the app to track and manage their reading. The app constantly updates and improves itself with bug fixes to provide users with a seamless tracking experience.
Once you've downloaded the app, you'll be asked to set the number of books you plan to read in a year, the time you plan to spend on reading each day, as well as your preferred schedule for reading. After that, the app will show you a summary of your responses which will serve as the app's basis to determine your daily and monthly goals.
Bookly is available on both Google Play Store and the Apple App Store. It is free to download, so search the app and click "Install" for Google or "Get" for the App Store. You do not need to create or register an account to start enjoying the app.
Key Features Of Bookly
Bookly boasts various features that will ultimately lead you to read more and build a healthy reading habit. One of its many and most loved features is the timer, which proves to be a handy feature when reading either a physical book, an audiobook, or an e-book if one is concerned with reading speed.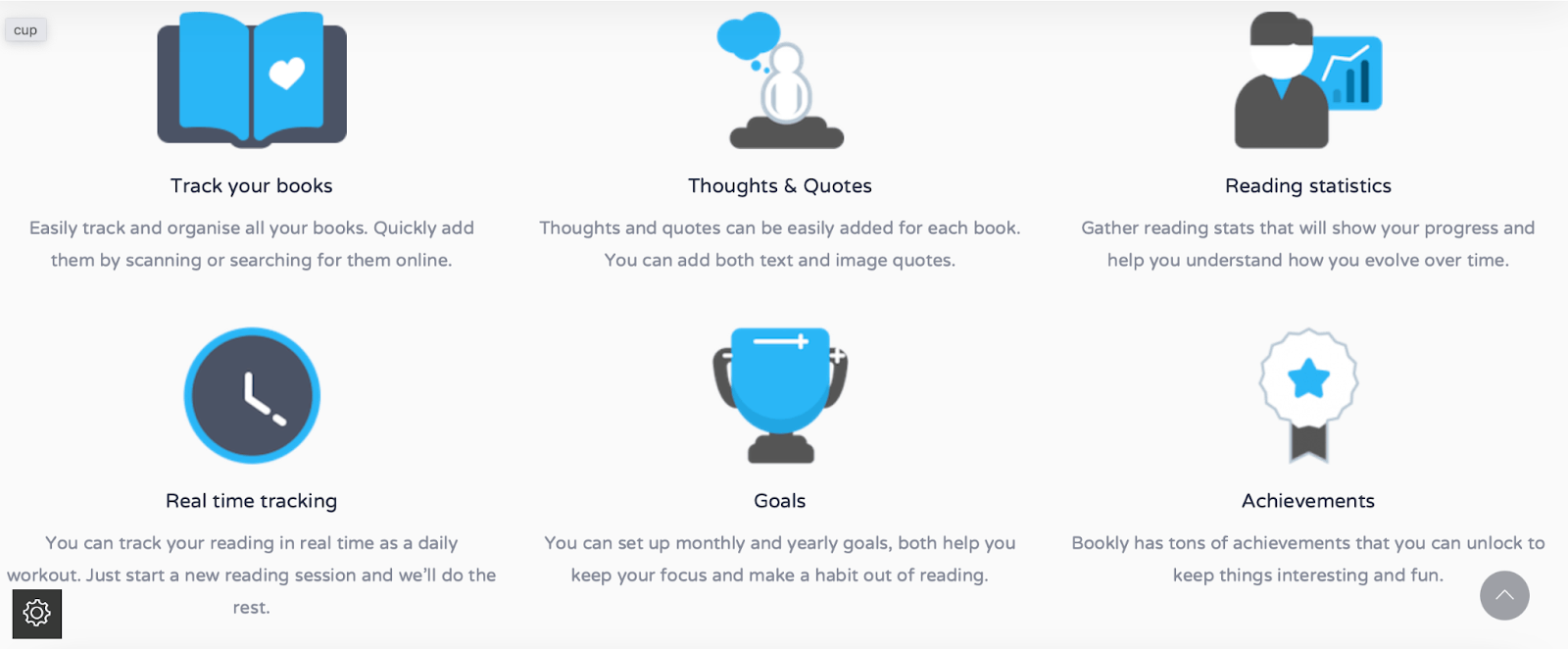 I am a fan of the app's real-time tracking as it provides an overview of my pace, the current page number I'm on, and the number of pages I've read within a specific period of time. You can even set a Book Goal to finish your book within a timeframe. Aside from that, the app also provides a comprehensive overview of my reading statistics.
My favorite feature is that Bookly allows me to write down my thoughts and quotes worth remembering, which speak to me while reading, which I can turn into an infographic to share with my friends or on social media. It's a pretty awesome feature because that's something I really can't do with a physical book.
Each infographic I create serves as a reminder and summary of the things I've learned and insights I've gained from the book, and it's a solid remembrance that I can go back to from time to time. Aside from that, the app's gamified experience on reaching milestones and goals is also something that encourages me to keep on reading, which we will learn in the next section.
Achievements – Keep The Fun Alive
Bookly has plenty of achievements that you can unlock to keep your reading interesting and fun. As I am a competitive spirit, this gamified model of reading has led me to increase the speed of my reading to get ahead and unlock more and more achievements.
There are eight categories of reading achievements in Bookly: First-timers, Fun to Do, Books Read, Pages Read, Read Time, Streak, Five Club, and Complete Club. These categories have something to do with the time spent on the app, the number of pages and book read, reading streaks, among many others.
So far, I've managed to complete 15 out of 33 achievements scattered across the eight categories! There's so much more left to achieve, so I have to keep working to earn my badges.
The My Books And Goals Tabs
When using the app, you'll be greeted with five main tabs: My Books, Goals, Stats, Assistant, and Store. We'll go through each one by one.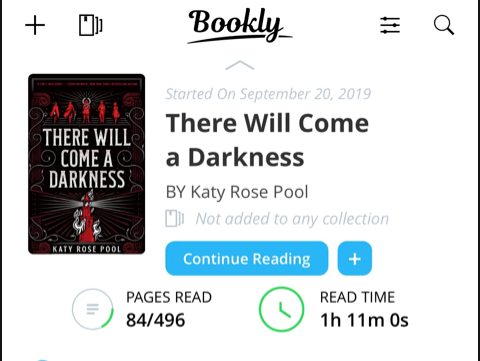 The first one is the My Books tab, which is a pretty simple and straightforward tab. Here, you'll be able to add books by tapping the plus button. When adding books, you can either scan the ISBN code of the book or search for the book online, then proceed to save it.
You'll be asked to indicate some details such as the title, author, and the number of pages, if the app does not fill those fields automatically for you. Then, you'll tick either "Read in the past" or "In Progress" to help the app organize your reading.
On the upper left side of your screen, you'll see the Collections tab. Here, you can group books into collections such as "Want to read," "Summer Reads," and "Fantasy." What's more, you can edit and delete Collections and customize them.
The Goals Tab
Next to the My Books tab is the Goals tab, divided into three: Daily, Monthly, and Yearly. Daily goals are measured in minutes, Monthly goals by hours, while Yearly goals are measured by the number of books you've read.
The Goals Tab might be simple, but I find it helpful to have a separate tab to detail my goals in different levels and helps me organize and track my reading better.
The Stats And Store Tabs
For the third tab called Stats, you'll be shown two main boxes:  the number of people currently reading and using the app, and your reading streak, and the number of consecutive days you've been reading.
What I like most about the Stats tab is the table visualizing data by the number of pages I've read and the time I've spent reading in a graph, making it easier for me to spot a trend or check my development in reading.
Aside from that, the Stats tab also provides me a counter on the number of reading sessions I've completed, the number of books I've created infographics from, and the number of achievements I've unlocked.
The Store Tab
The Store tab is one of Bookly's best features to enhance its gamified nature as a reading tracker. Every five minutes of reading, I get to earn one diamond, which I can use to buy avatar costumes and icons.
Some of the items can cost 250 diamonds, where others can cost as much as 2,245 diamonds.
Remember to activate the Bookly timer to be eligible for diamonds – I tend to forget this and end up disappointed upon checking the number of diamonds I have after an hour-long reading session!
Pricing And Subscription
Although Bookly is free to download and install, the free version only allows users to read and complete ten books.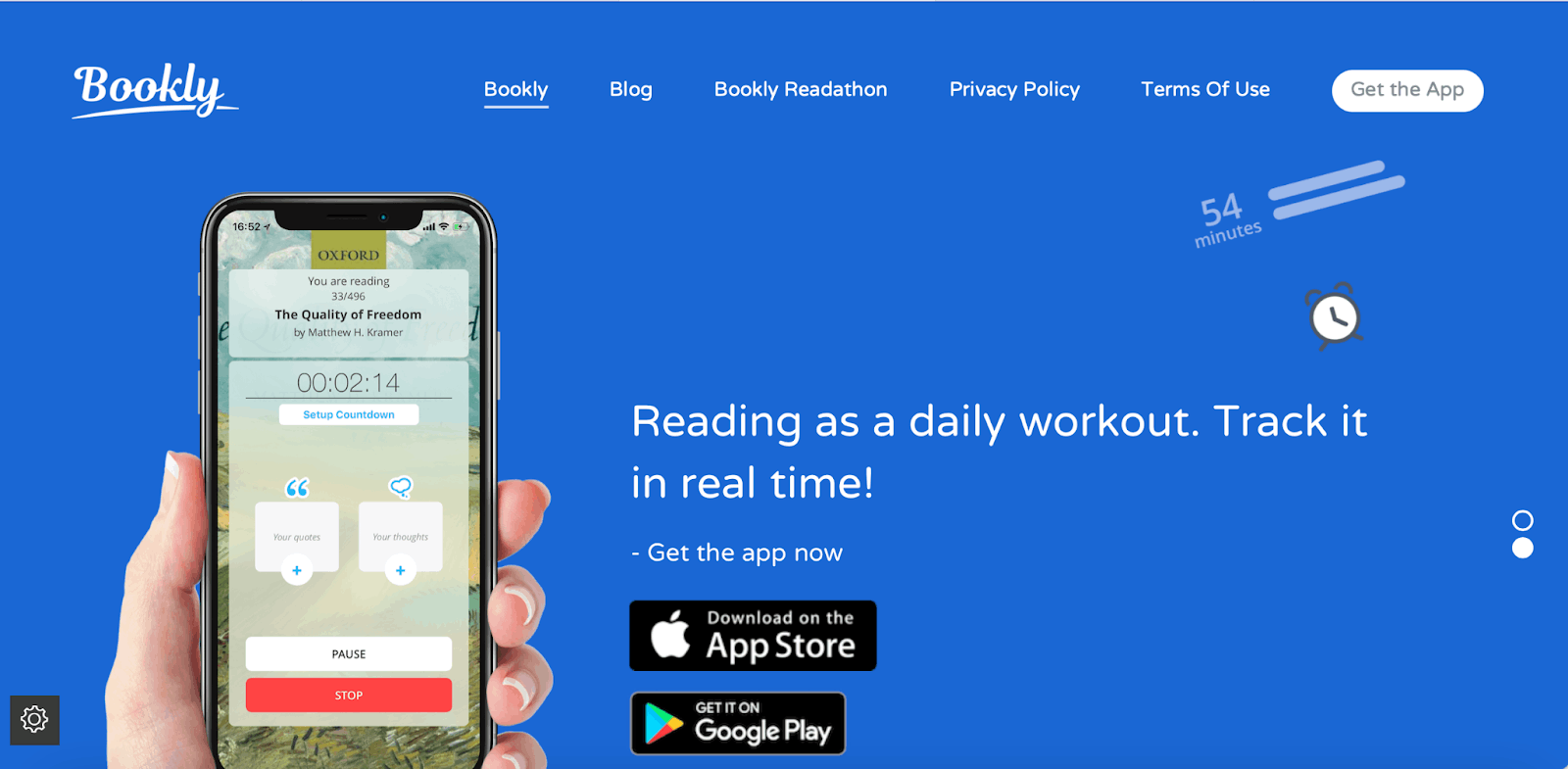 If you want to read more, subscribe to the PRO version, charged at $4.99 per month for full and unlimited access to every single content the app has to offer.
To save some bucks, you can choose between a six-month fee of $19.99 or an annual subscription of $29.99.
The PRO Version
Bookly's PRO version has several perks: reading an unlimited number of books being the best of them all.
You will also unlock the full potential of the in-app personal assistant, who can provide personalized suggestions, more comprehensive reading reports, and even a "Word for the Day"  feature to expand your vocabulary.
However, you can try their 7-day trial period and see if the PRO works for you.
Conclusion
Bookly is indeed a revolutionizing technology for users like me who would need a little encouragement and support in building a lasting reading habit. The app's reminders on goals and achievements make reading a more fun experience and lead to better and faster reading.
I hope that Bookly will also be a great companion to you as it has been to me! Happy reading!