If you are a golf enthusiast, you most probably follow all the major golf championships and tours. Sometimes you have time to watch a whole game, but other times, you might want to quickly log in to view the leaderboards. Perhaps you have missed a great shot and want to view some highlights.
Fortunately, there are apps available for your Android devices that ensure that you have access to all things golf-related. We've made a list of a few apps that you should look at if you are a golf fan. Some of these apps are used specifically for streaming, while others offer information about golf and the current leaderboards.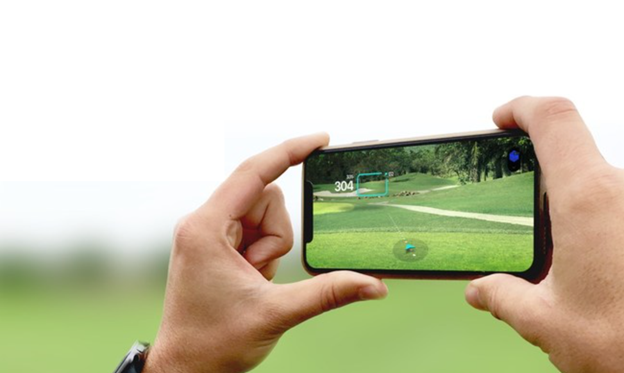 Image Source: Pr News Wire
PGA Tour App
The PGA Tour app can be downloaded and used for free. It is the official PGA Tour app and allows you to experience the PGA Tournaments on your Android device. The app is available from the Play Store. It offers great features which will help you to keep up to date with all PGA games.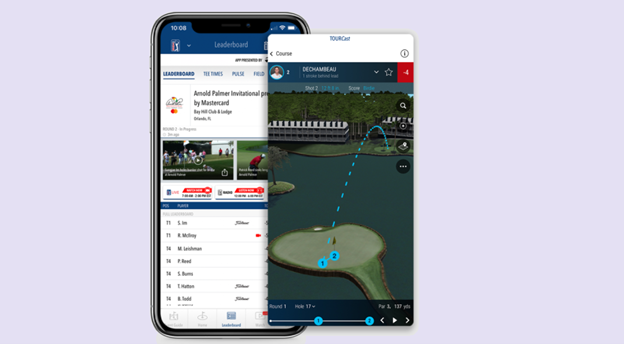 Image Source: PGA Tour
The features include a real-time leaderboard and quick access to player scorecards and profiles. You can watch play-by-play's and the players' shot trials. You can track the players' shots and relive player highlights or view round recaps. The app also provides you with the course and hole layouts with live stats for every hole.
You can plan your PGA golf viewing for a specific live game or the whole season. Not only can you access Tee times, but the app also gives you the entire season's schedule. You can view all the PGA tournaments, including the China PGA Tour and the Korn Ferry, and the Mackenzie Tours.
The Masters App
This free app is the official app of the Masters' Tournament and is available on Android devices. It is designed to bring you closer than ever to the excitement of the Masters Tournament. It offers comprehensive coverage and information. The app has been redesigned with some exciting new features.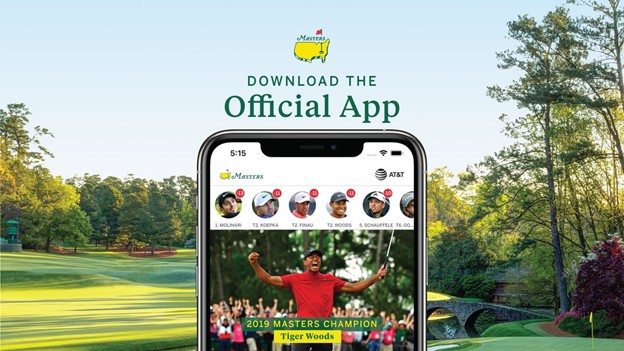 Image Source: Twitter
You get a live simulcast of the Masters' broadcast coverage and watch live streaming of featured content. It offers live coverage from Amen Corner and holes Nos. 4, 5, 6, 15, and 16. You can follow the key players around the course. The app also offers access to a special analysis from a live-streamed practice range.
With the app, you get live coverage of the Masters Green Jacket Ceremony that takes place after the Tournament. All the videos can be viewed on full-screen with HD quality. The app requires 3G or Wi-Fi connections. You can create a personalized featured group channel and watch every shot from the players you added to the different groups.
The U.S. Open App
The U.S. Open app is freely available on the Google Play Store. This app allows you to view on-demand highlights and interviews throughout the tournament. It offers many features, such as the ability to choose between three different live stream channels. This coverage includes featured groups and holes.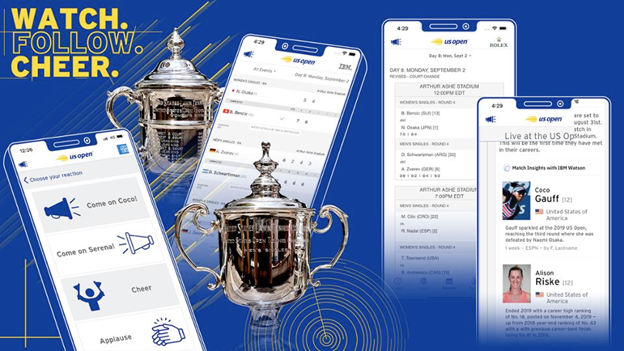 Image Source: US Open
Other features include real-time player highlights and a live scoring system. You can receive shot-by-shot data and statistics. With the on-site map in the app, you can find players on the course and see how the players are doing at the different holes.
An interesting feature is the probability tracker with which you can track your favorite players' chances of winning. With this feature, you can speculate who will be in the top ten and the winner.
During the tournament, you have access via the app to live updates, photos, and highlights. If you are an on-site spectator, the app provides you with details regarding special events and merchandise.
The PGA Championship App
This app is specifically aimed at the PGA Championship's strongest major field in men's golf, namely the Ocean Course at Kiawah Island Golf Resort. If you are interested in this specific golf championship, this is the app to download. It is free and available for Android devices in the Google Play Store.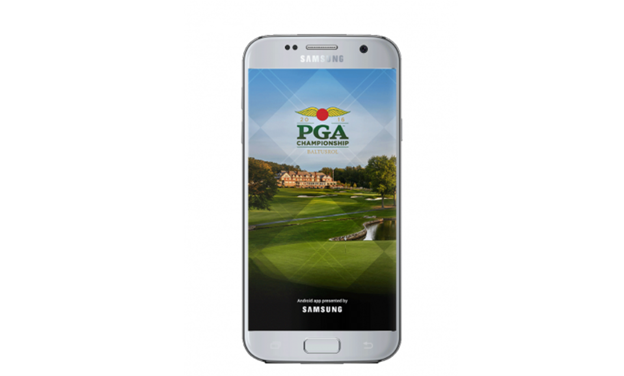 Image Source: Pinterest
This app gives you a hole-by-hole guide to The Ocean Course, including descriptions and photos of the 18-hole layout. You can get details on other PGA Championship venues and player profiles. The app gives you an in-depth look at each player in the field at the PGA Championship.
You can view live scoring on the app because the app tracks every score in real-time on a live leaderboard. You conveniently get videos and photos on a minute-by-minute second screen. You can program your app to give you custom alerts to stay informed on how the players you are following are performing.
Golf Channel App
The Golf Channel app is free but contains ads. It is available for your Android devices in the Play Store. This app is your personal guide to virtually everything about golf. It gives you up-to-date scores and news of all your tours, tournaments, and players. You'll always be able to get information from the app.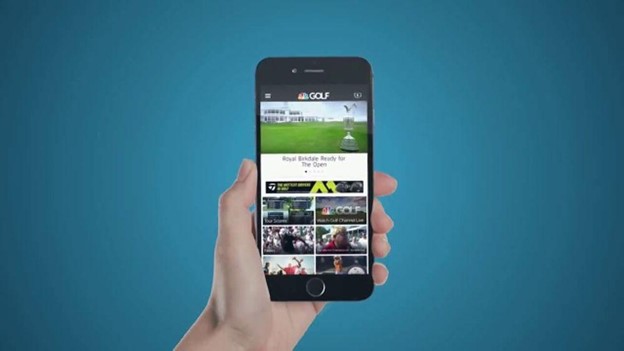 Image Source: iSpot
The designers of the Golf Channel app have had the mission to ensure that golf enthusiasts never miss a great golf moment. It provides scores and news for all major tours, including the PGA Tour and European Tour. With the Golf Channel app, you can live stream and get information on your favorite golfers.
Another feature of the app is that you can always go back to previous tours and find historical golf scores and relevant event information. It is a convenient golf app to have.
European Tour App
The European Tour app is free to download onto your Android devices. Unfortunately, it contains ads, but the ads don't interfere with the use of the app. This app is available in the Google Play Store. The European Tour app has lots of convenient features. You can program it to get localized notifications.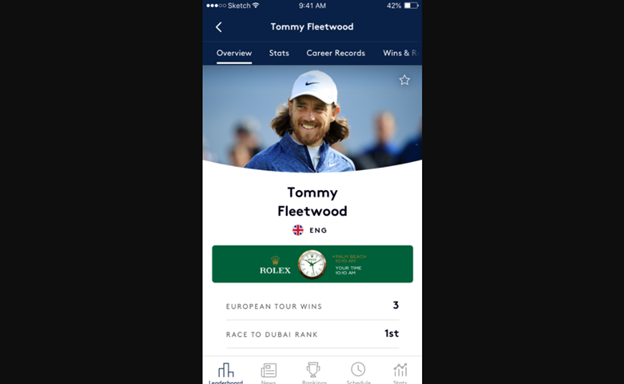 Image Source: Search Man
It has a beautiful leaderboard that gives you up-to-date information during the Tour. It also gives you player, season, and tournament statistics and other news. To know more about your favorite golfers, comprehensive profiles are provided. If you want to know more about unknown new players, you'll also find their profiles via the app.
Odyssey presents the Tournament feed, and the app has a new content section with photos, news, and videos on the Race to Dubai. You'll enjoy this app, especially if you are a European Tour fan.
CBS Sports App – Scores, News, Stats & Watch Live
This app contains ads but is free on the Google Play Store. The CBS Sports app is one of the best apps on the sports scene. It streams live sports events from CBS, CBS Sports Network, and CBS All Access.  And you only need one app to view all these sports events.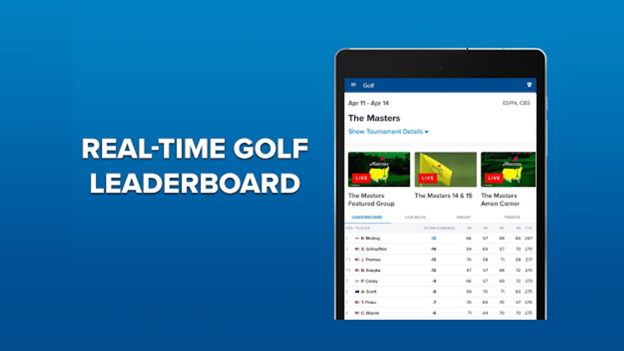 Image Source: Apkmods
You can follow your golf live on this app. It features the Masters and the PGA Championship. With the CBS Sports app, you'll enjoy many free benefits. These benefits include the live streaming of your golf events, and your app can give you personalized news and videos of your favorite golfers and tours.
The app offers you in-depth coverage of the biggest golf tours and championships. It also provides breaking news of the golf events and the players. To stay on top of what is going on in the golfing world, you have to download and use this CBS Sports app.
NBC Sports App
The NBC Sports app is available for Android devices and can be downloaded from the Google Play Store. The app allows you to watch live sports events such as NBC NBCSN, NBC Sports Gold, Olympic Channel, and Telemundo Deportes, to name a few. The Golf Channel is one of the app's dedicated brand experiences.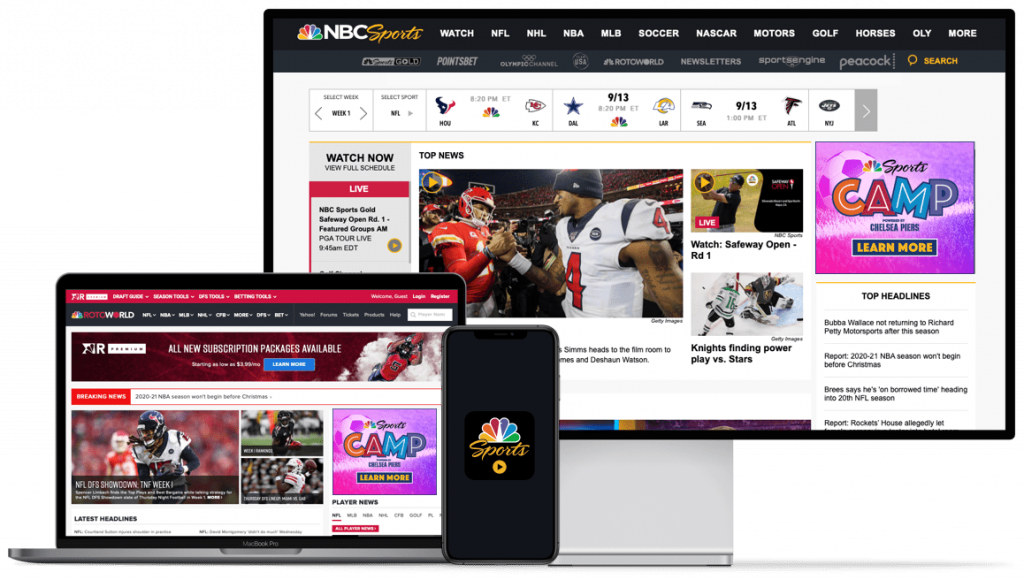 Image Source: NBC Sports
You can live stream all the major golf tours like the PGA Championships via the app. Other features include video-on-demand, access to video clips of previous golf events, and previous highlights. You can also look at full event replays if you've missed a Championship or tour or want to relive it again.
The app offers a push notification option. This sends you reminders of upcoming golf events. It also allows you to view different camera angles. This is an app to consider, as it not only gives you excellent coverage of golf events but also of your other favorite sports.
GolfTV App
The GolfTV app is available in the Google Play Store and is used by golf enthusiasts worldwide. It offers live and on-demand coverage of the PGA Tour and most other big golf events. It is not a free service. When you've downloaded it, you can view limited short clips.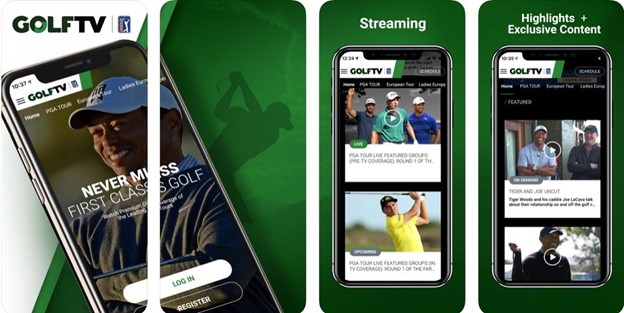 Image Source: Thai App Center
You must subscribe to access additional content on GolfTV. For this, you ought to be 18 years old. Age is a factor that permits you to create an account and purchase a GolfTV Pass. Your Google Play Account will be charged when you purchase this Pass. If your subscription starts with a free period, your account will be charged when the period is over.
As a subscriber, you will have access to a library of PGA Tour archival footage. The footage includes event, player, and course documentaries. You will be able to access exclusive content of players like Francesco Molinari. Although content is only available to subscribers, it is still a good app to have access to.
Conclusion
If you are a golf enthusiast and love to follow the live championships and tours or view replays at leisure later, there will be an app suitable. We've listed a few apps for you, and we hope you get one that will suit your need.