People have been trying to find a good way of streaming live TV on their devices for a long time. There have been some options around for this type of service, but they came from sources that weren't really safe or properly developed.
I have encountered questionable services that require you to go through dozens of pop-up ads just to end up streaming the live TV in poor quality. This used to make me incredibly frustrated at times.
Luckily, several apps have been developed by reputable companies to provide live TV for mobile devices. In this article, I will discuss several ways for you to watch live TV on your mobile devices using these services.
'Cutting' the Cable
The Rise in Popularity of Streaming Services
AT&T TV (Formerly DirecTV Now and AT&T TV Now)
Sling TV
Hulu Plus Live TV
YouTube TV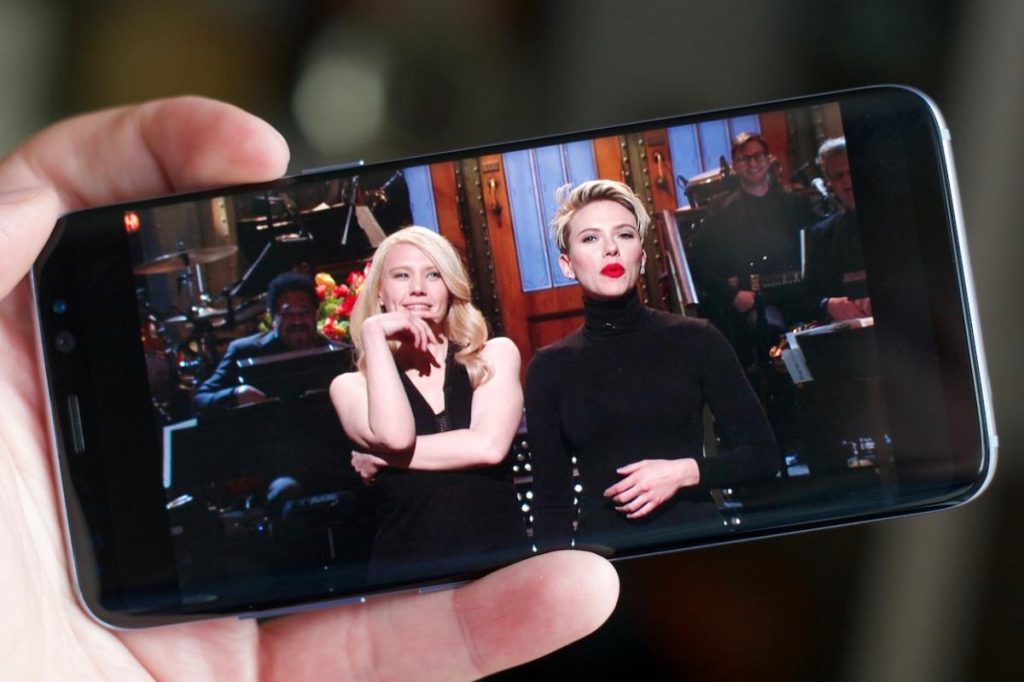 'Cutting' the Cable
In recent years, people are starting to prefer live streaming TV on their mobile devices instead of watching cable TV.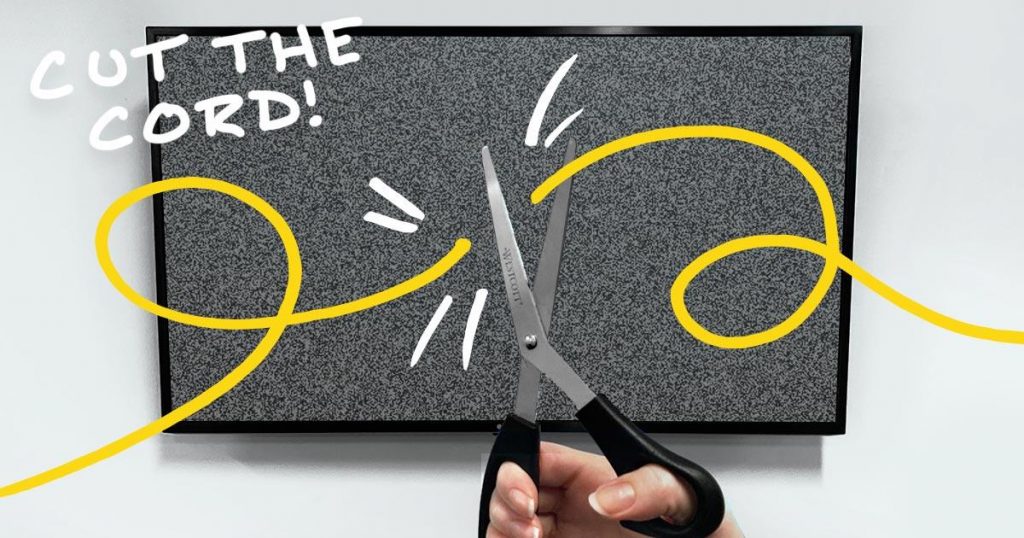 This may be due to easier access to stronger internet and mobile data, as well as the increased dependence on mobile applications for socializing and work.
For me, this signals the downfall of cable TV and ushers in the era of watching live TV on mobile.
Watching on mobile devices provides the flexibility of taking your TV programs anywhere with you, especially with the younger generation's fast-paced lifestyle.
Flexibility of Live Streaming TV
Unlike traditional cable TV where you can only watch TVs, live streaming TV allows you to use different devices, such as computers, tablets, and smartphones.
This means that you can watch anywhere and everywhere you want as long as you're connected to the internet.
You can watch TV while lying in bed, sitting on the toilet, or during your commute to work.
The Rise in Popularity of Streaming Services
Since streaming services are slowly becoming a trend, a lot of platforms started to offer a live TV streaming option. The most popular and most recognizable names when it comes to the live TV streaming experience right now are AT&T TV, Sling TV, Hulu + Live TV, and YouTube TV.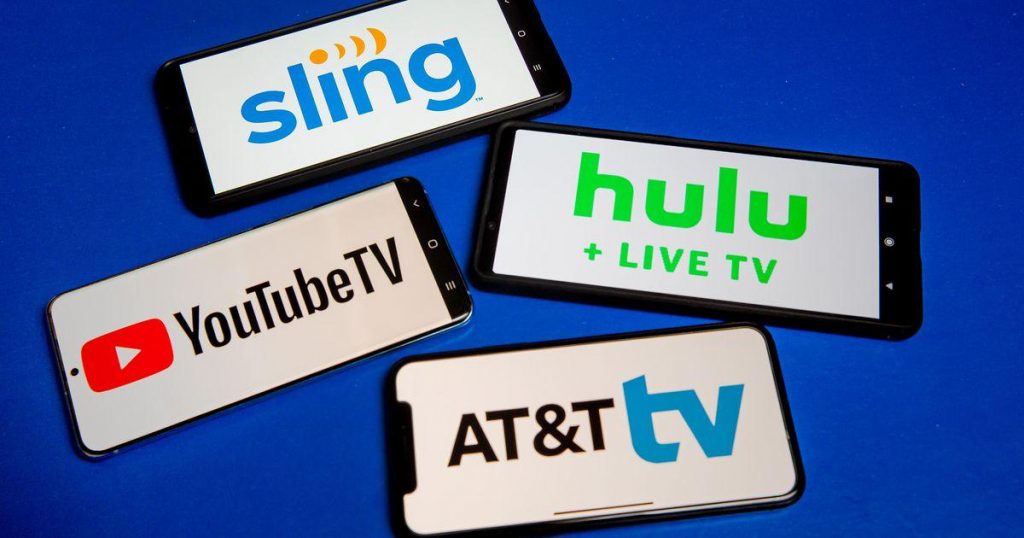 However, the market is starting to open its doors to other big names offering our favorite channels online. Fubo TV, Philo TV, and Peacock Premium are among these up-and-coming competitors to the well-established services.
Most of these services offer a basic channel package, which includes the most popular news and sports programs. Additional channels may be purchased for a fee.
In my opinion the increased competition has benefited users more in terms of improved services and better price points.
Pricing and Features of Live TV Streaming Services
Depending on the provider and the package you're going to choose, prices will vary but the monthly billing format remains unchanged even for this kind of service. The more channels and exclusives they offer, the higher the expected price.
There are a lot of other packages that these providers offer for an extra price, such as CBS programs or HBO-exclusive series and movies.
Depending on your needs and preferences, you can set up your own package with all of the channels you like.
AT&T TV (Formerly DirecTV Now and AT&T TV Now)
I consider the AT&T TV service as one of the pioneers of live TV streaming since it goes way back to the DirecTV Now days.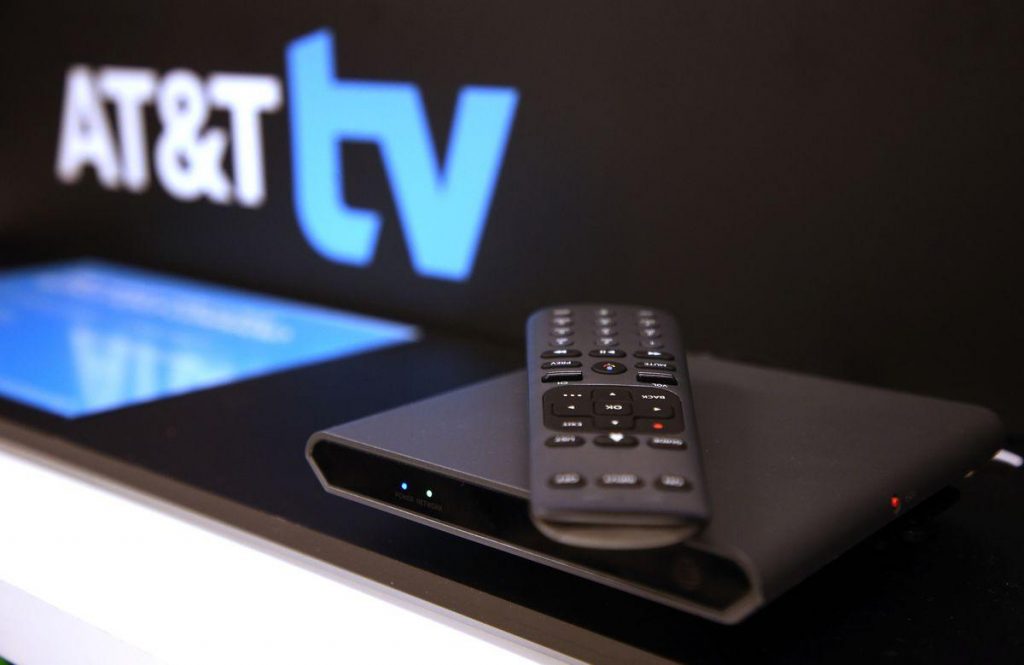 What I like about it the most is its reliability in terms of streaming performance since I hate interruptions due to unstable signal.
AT&T TV allows up to three different streams at a time, allowing you and two other family members or friends to use the service simultaneously without bothering each other.
You can use the service via the AT&T TV Device, Apple TV, Amazon Fire TV, and Roku devices. It also has mobile apps available for Android and iOS users.
Costs of AT&T Subscription
AT&T TV offers three packages, namely Entertainment, Choice, and Ultimate. The Entertainment Package is the basic package that includes over 65 channels and 20 hours' worth of could DVR storage for $69.99 per month.
On the other hand, the $84.99 per month Choice Package includes the basic package plus regional sports networks (RSNs), along with a one-year access to HBO Max. The Ultimate Package has all the channels, RSNs, and more than 55,000 on-demand titles.
If you think the included 20 hours of cloud DVR wouldn't be enough, you also have the option of getting unlimited hours for $10 monthly.
Sling TV
Of all the live TV streaming services I will feature here, I would say that Sling TV is the most attractive among budget-conscious users. However, it also offers the least number of channels among them.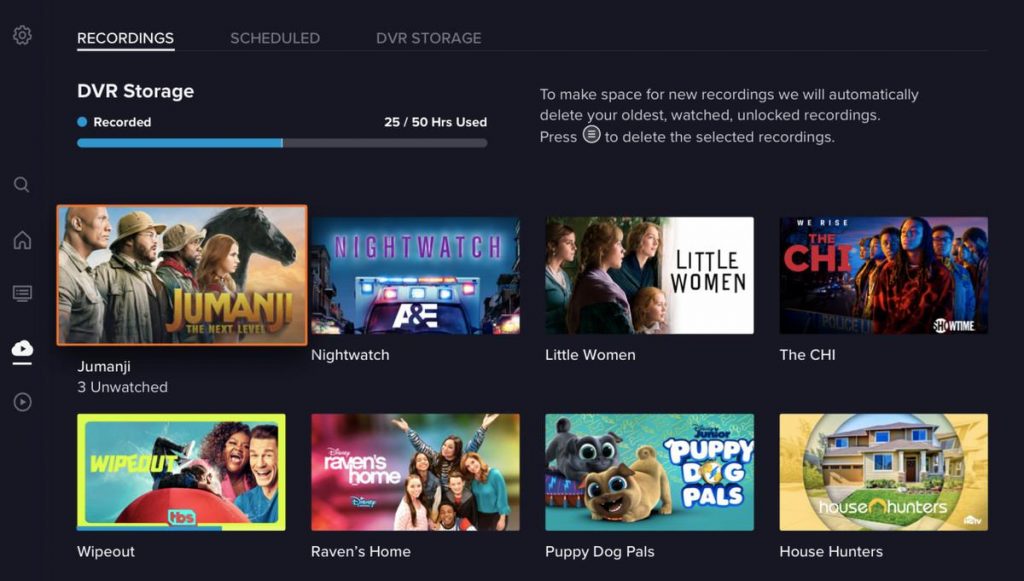 While it has fewer channels compared to its competitors, Sling TV offers more DVR storage with subscriptions including 50 hours of cloud DVR per month.
Sling TV supports a multitude of devices, including Android and iOS mobile devices, Linux, macOS, and Windows computers, and TV-connected devices such as Amazon Fire TV, Apple TV, and Roku.
A useful tip I found out was that you can compensate for the lack of local channels through the use of an antenna.
Costs of Sling TV Subscription
For existing Sling TV users, the price of its two main packages, Sling Orange and Sling Blue, will remain at $30 until August 1, 2021. But for new subscribers, this has been increased to $35 per month, which is still the lowest in the market.
The two options essentially share many of the same channels but the Orange is basically the ESPN and Disney package while the Blue is the Fox and NBC package.
Sling TV also offers add-on channel packages, which may range from $5 to $10 monthly, such as Sports Extra, Comedy Extra, and Hollywood Extra.
Hulu Plus Live TV
Hulu Plus Live TV, marketed as Hulu + Live TV, is one of the most popular live TV streaming services available in the market. It is the over-the-top (OTT) IPTV service from Hulu that began in 2017.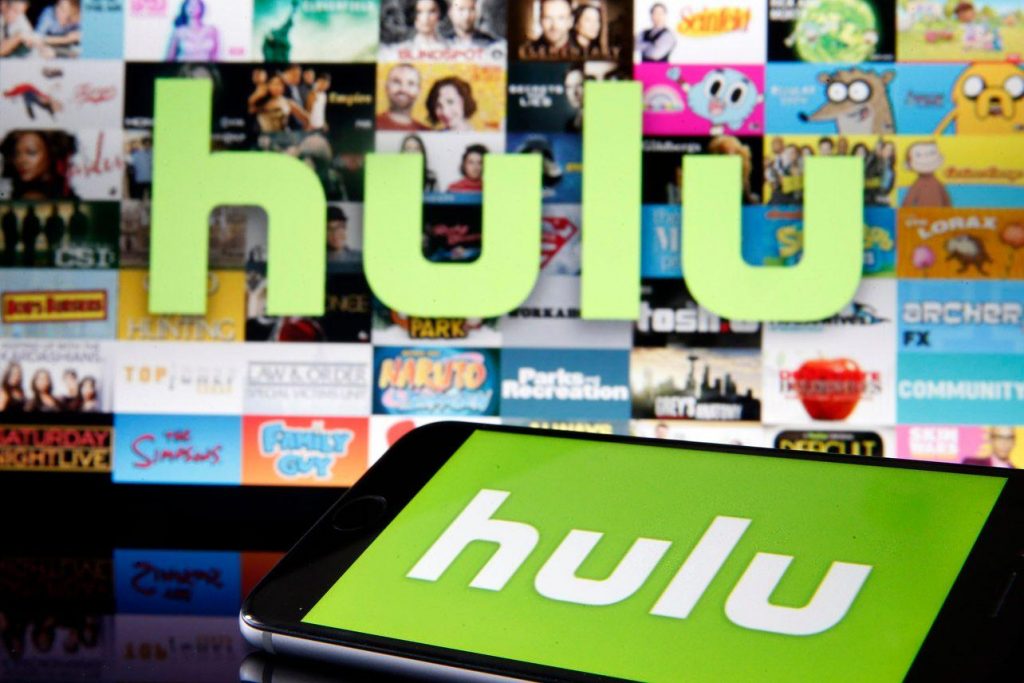 The service is capable of streaming up to 4K Ultra HD quality videos so if you have a compatible device capable of such video quality, this may be the one for you.
It's compatible with a variety of devices, including iOS, Android, Nvidia Shield, and Nintendo Switch.
What makes Hulu + Live TV unique for me is that it combines OTT video streaming with live TV streaming into one service. It's a complete entertainment package with a wide selection of offerings from TV shows and movies to sports content.
Costs of Hulu Plus Live TV Subscription
Hulu + Live TV pricing is kind of confusing because it has options for subscriptions with ads and no ads. Its basic plan with ads costs $64.99 per month while the one without ads costs a little bit more at $70.99 monthly.
The Hulu + Live TV bundle with ESPN and Disney with ads will cost you $72.99 per month and if you don't want to see ads, you will have to pay $78.99 monthly.
Other premium channels that can be added to the subscription include Cinemax and Starz which both costs $9 per month each, Showtime which costs $11 monthly, and HBO which costs an additional $15 per month.
YouTube TV
Out of all the live TV streaming services I have featured here, I think YouTube TV offers the greatest balance between channel offerings and streaming features. Similar to Hulu + Live TV, this service has a variety of sports, entertainment, and news channels.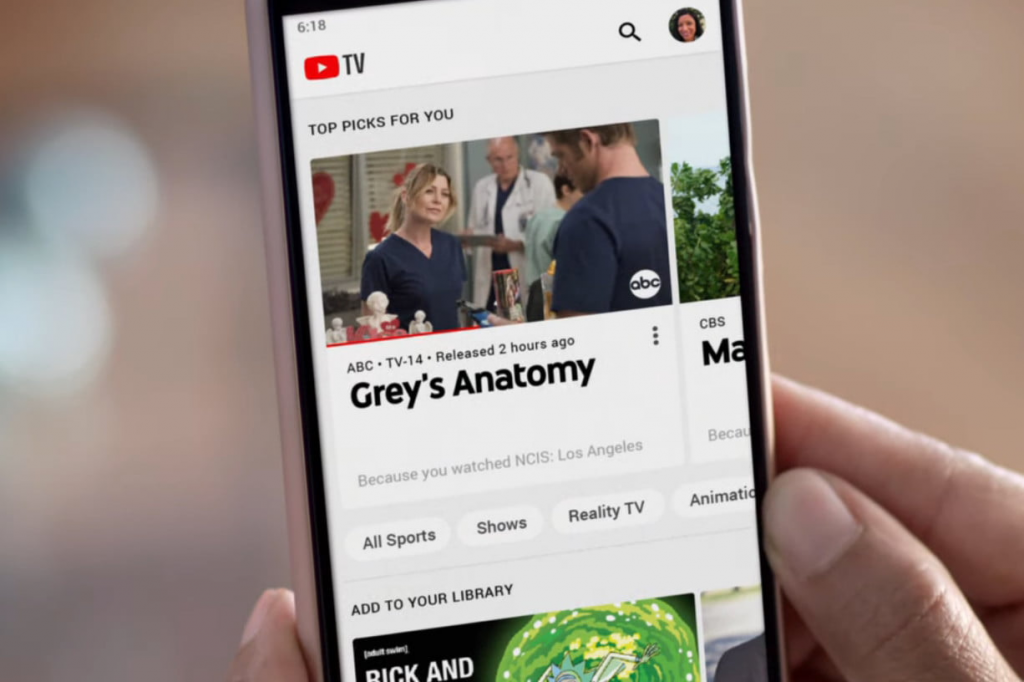 YouTube TV has more than 90 channels that include all major networks such as ABC, CBS, FOX, and NBC. Its sports offerings include NBA TV, NFL Network, NBC Sports, ESPN, and MLB Network.
The service is accessible via web browsers, media streaming devices such as Apple TV, Chromecast, and Fire TV, and mobile apps for both Android users and iOS device owners.
What sets it apart from the rest is that its DVR functionality has no limits.
Costs of YouTube TV Subscription
As I said, YouTube may be the most balanced subscription service but it's actually one of the most expensive too.
Its pricing is at par with Hulu + Live TV at $64.99 but I think that the unlimited DVR function makes it worth it since other services charges around $10 for additional or unlimited cloud storage.
The Bottom Line
With life becoming more fast-paced than ever, streaming is becoming more and more popular and cable TV services could eventually die out. Some of the available subscriptions right now may be pricey now, but could change as more competitors emerge.
I am a busy person so options like these that enable me to watch my favorite local channels while on the go are really a blessing to me. I hope this guide helped you find a platform to stream your favorite shows.
Spanish version: Cómo ver televisión en vivo en el móvil
German version: Wie Man Live-tv Auf Dem Handy Ansieht