Most of us would like to have the comfort of watching all of our favorite movies on our mobile devices. The age where people would all gather in front of the TV to watch their favorite movie or TV show is almost behind us now.
This is mainly because we live in a fast era where technologies offer some of the best services that increase our comfort and the overall quality of our lives. So, let's talk about the possibilities of watching movies online using our mobile devices.
While there are subscription services like Netflix and Disney+, I looked around for apps that allowed me to watch films for free on my mobile devices. This article will feature some of the best apps to watch movies for free on mobile.
The Rise Of Video On Demand
Available Methods Of Watching Movies Online
Tubi TV
Popcornflix
Crackle (Formerly Sony Crackle)
Yidio Streaming Guide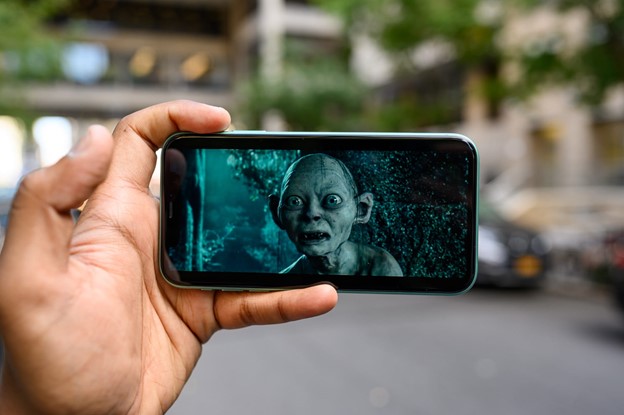 Image Source: My News Matters
The Rise Of Video On Demand
I need to discuss video on demand (VOD) because we won't be watching movies on mobile without it.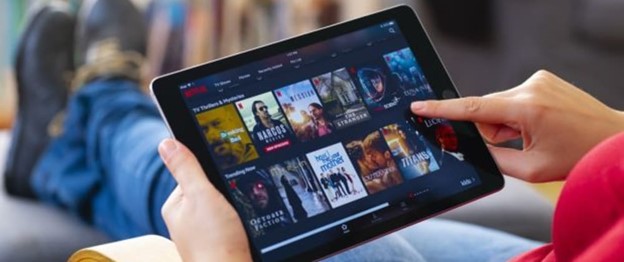 Image Source: DEV Community
VOD refers to the media distribution system which offers access to videos, such as films and TV series, without having to use traditional video playback devices.
To access VOD content, a user needs to have an internet connection with good bandwidth. Most VOD systems allow you to either download or stream videos.
Nowadays, the most popular form of delivering VOD is through streaming.
Streaming Media Over The Internet
The rise in popularity of VOD also led to streaming media, which refers to multimedia that are delivered and consumed continuously from a source. Instead of downloading a movie or a TV series episode, you can watch it over the internet.
Among the most popular streaming services currently are Netflix, Disney+, HBO Max, Hulu, Paramount+, Peacock, and Amazon Prime Video.
Available Methods Of Watching Movies Online
There are a lot of ways to watch movies online. Some websites allow you to watch films online but are full of advertisements and pop-ups, and you need to be in front of a PC or laptop.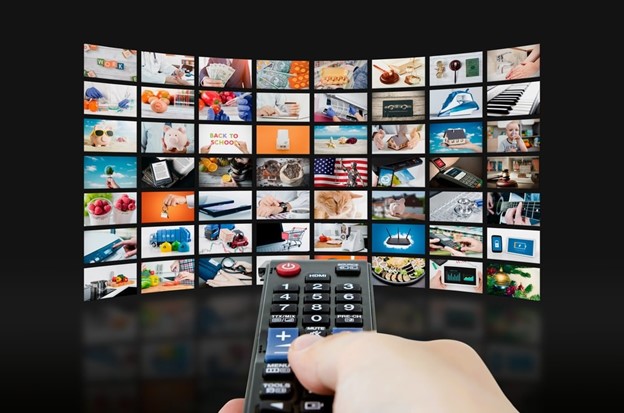 Image Source: Beonair
Other mobile services have subscriptions that can be too much for some of us, especially if we don't watch movies all day long. If you're going to watch a few movies a month, for example, getting a subscription might not be worth it.
The best option would be to use apps that allow you to watch movies online for free.
Using Apps To Watch Movies For Free
There are a significant number of apps that can let you stream movies right on your mobile device. It all boils down to preference and the kind of content they offer.
We obviously don't like the same movies. Hence, we need to find services that have our favorite genres and producers to have a pleasant experience while watching our favorite cinema pieces.
The market is already full of these kinds of apps, so what's left is finding the best apps for you. Depending on what type of mobile device you use and your preferences when it comes to the interface of the app, you'll find that you have a good number of choices.
Tubi TV
Tubi TV is one of the most popular apps available right now for streaming movies. I liked this app because it includes a pretty big list of free movies that you can watch right away.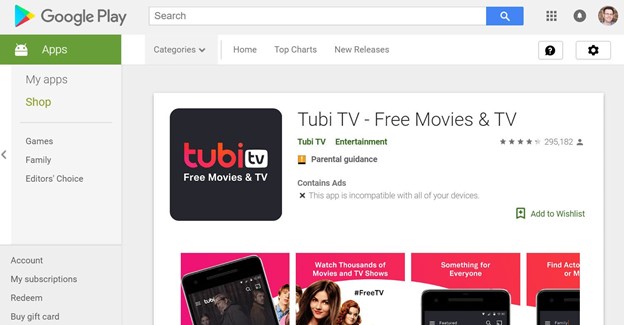 Image Source: Tech Advisor
They also have a list of featured films and the most popular movies available on the app. If you like TV series, there are also lots that the app has to offer.
This app also has subtitles included for almost all of their movies, which is pretty great if you're into foreign-language films. It is currently owned by Fox Corporation and generates revenues through ads.
Where To Download The Tubi TV App
Tubi TV is available on various platforms, including Android and iOS for mobile, Sony smart TVs, and PlayStation video game consoles. It can also be accessed through Roku, Apple TV, Amazon Fire TV, Xfinity X1, Xbox, Samsung smart TVs.
I downloaded the app on my Android smartphone via the Google Play Store. I found it in the Entertainment category under the name Tubi – Free Movies & TV Shows.
Meanwhile, you will also find it on the Apple App Store under the name Tubi – Watch Movies & TV Shows.
Popcornflix
Another similar app I discovered is Popcornflix. It also offers a massive number of free movies and TV series available to watch right away.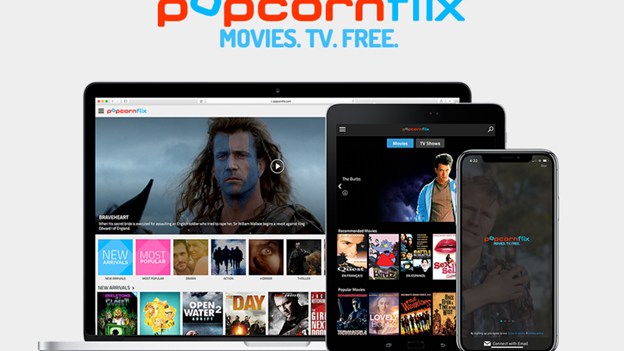 Image Source: The Sociable
The ad-supported streaming app from Screen Media Ventures even has original content, including web series and film school originals. The player works smoothly, and it includes a pretty significant number of excellent features.
Popcornflix is also available as a web app. Still, I generally prefer the mobile apps more, and I thought that the mobile version is smoother and offers a better user experience than the web version.
Where To Download The Popcornflix App
The Popcornflix app provides support for various devices, including iOS mobile devices, Apple TV, Android, Roku, Amazon Firestick, and even Microsoft Xbox video game consoles.
I found the Apple App Store app under the name Popcornflix – Movies and TV while its Android counterpart is listed on the Google Play Store under Popcornflix™ – Movies. TV. Free.
Crackle (Formerly Sony Crackle)
Formerly known as Grouper and Sony Crackle, the Crackle video streaming app has a lot to offer in terms of original content and acquired programming. The service is now owned by Chicken Soup for the Soul Entertainment and is available in 21 countries.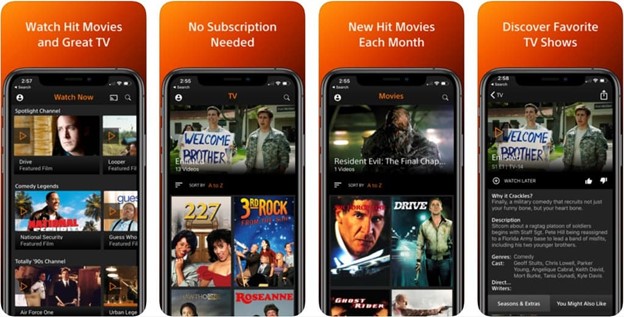 Image Source: Bestappsclub
The Crackle Original series that I found interesting was Hidden Heroes, The Oath, and On the Ropes. The app features movies and TV shows from Sony Pictures and its subsidiaries, including Columbia Pictures, TriStar Pictures, and Screen Gems.
Other content partners include DreamWorks Pictures, Lionsgate, and Paramount Pictures. It's also important to note that the app lets you enjoy your favorite flicks in three languages: English, Portuguese, and Spanish.
Where To Download The Crackle App
Aside from the web app and Android and iOS mobile apps, Crackle is also available to various platforms, including Roku, Apple TV, Amazon Fire TV, and Android TV.
I downloaded the Crackle app on my Android phone by going to the Google Play Store and found it simply under the name Crackle. Since this app is free to download and use (as with all of the apps mentioned here), I just tapped on the Install button to start the download and installation process.
The iOS version of the app can be found under the name Crackle – Movies & TV on the Apple App Store. Hit the Get button to start installation and download.
Yidio Streaming Guide
This last app is a bit tricky to classify for me since, technically, not everything on it is entirely free. Yidio, which is short for "Your Internet Video," presents itself as a platform for searching across all your movie and TV apps.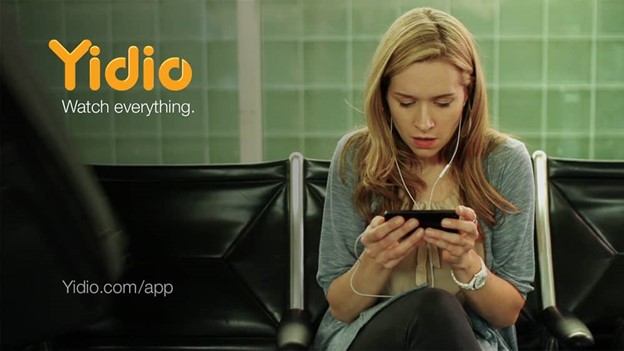 Image Source: Yidio
Aside from serving as an aggregator for all your video streaming platforms, the Yidio app also offers its own content. The video quality of content on the app is very impressive.
However, as I said, the catch is not everything is free since it also gathers films and TV series from subscription services such as Netflix and Hulu. Fortunately, you can filter out the results to those with free access.
If you filter out the free content, you will receive a list of aggregated content available on multiple streaming services.
Where To Download The Yidio App
The Yidio app is available to both Android and iOS users. It can also be accessed through Amazon Kindle and via its official website.
To download and install the Yidio app on your iOS device, go to the Apple App Store, and you will find it under the name Yidio – Streaming Guide. The app requires iOS 12.0 or later for iPhones and iPod Touch and iPadOS 12.0 or later for iPads.
Meanwhile, the Android version of the app can be found on the Google Play Store under a longer name Yidio – Streaming Guide – Watch TV Shows & Movies. Be sure that your device is running on Android 5.0 and up, and then tap on the Install button to start downloading the app.
The Bottom Line
There are many options available nowadays when it comes to watching your favorite movies for free on your mobile device, so finding the best one for you shouldn't take long. I tried to feature some of the most well-known apps available, but you can make a more thorough search to find an app that suits you.
The important thing is you now know that there are available options out there to watch your favorite movies and TV series without having to pay for hefty subscriptions as long as you're okay with seeing some ads. Hopefully, this article helped made you aware of these free apps.