Microsoft offers an app where we can easily connect with other colleagues while working from home. I have been using it a lot the past year and find it to be an easy way to stay up-to-date with my team.
Microsoft Teams is a business messaging app with many features and tools that can be utilized to collaborate and work with other people remotely.
Learn how to maximize the features of Microsoft Teams below and become an efficient team member.
Microsoft Teams – The Digital Workspace App
Getting the Microsoft Teams App
Microsoft Teams as a Collaboration Space
Things We Can Do on Microsoft Teams Channels
Microsoft Teams as a Video Conferencing App
Other Things We Need to Know about the Conferencing Features
Microsoft Teams as an All-in-One App
Messaging Feature of Microsoft Teams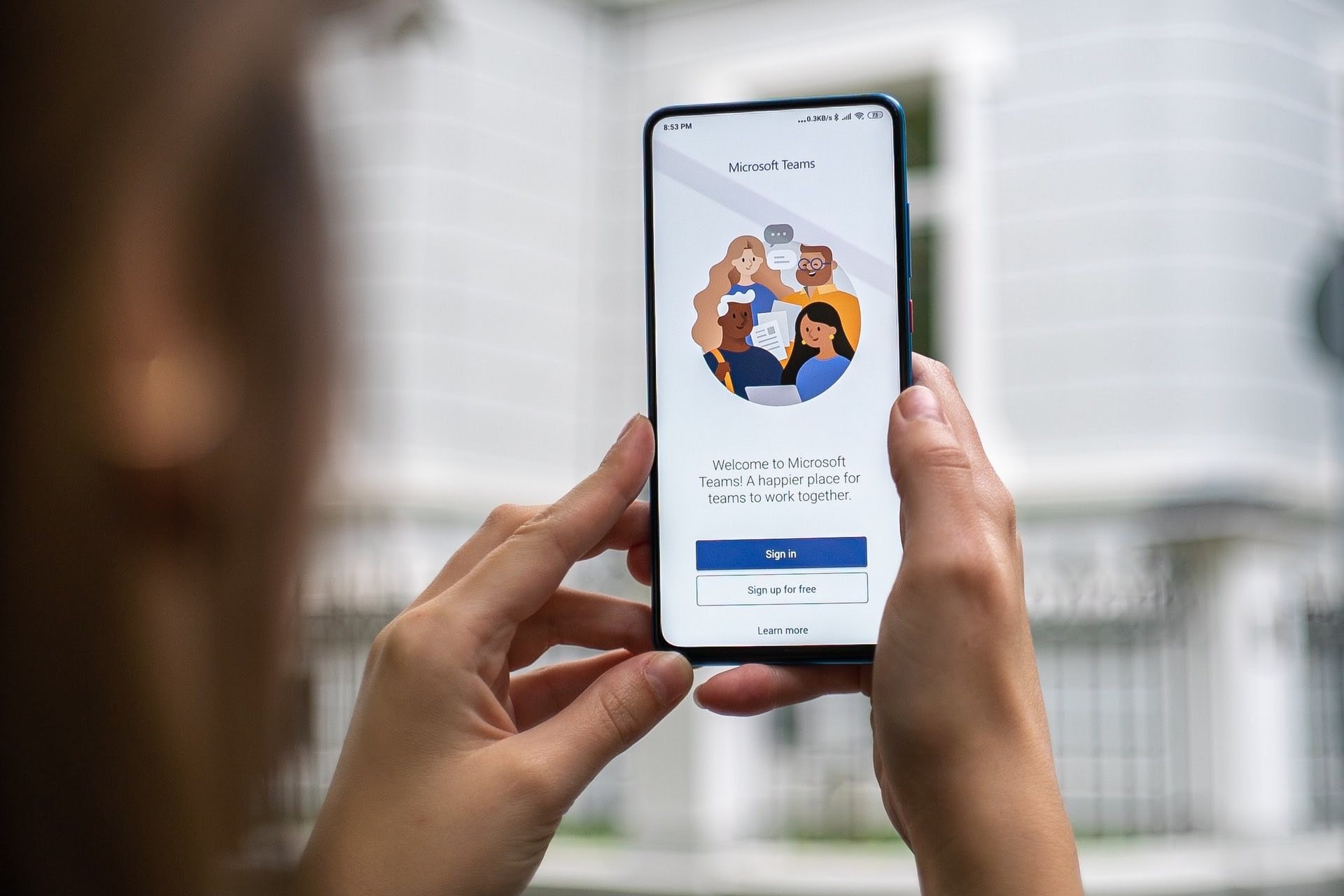 Microsoft Teams: The Digital Workspace App
The work-from-home setup has quickly become widespread nowadays, making it difficult for team leaders to closely manage, monitor, and supervise their team members. This setup can also be tricky for team members in working and collaborating with their colleagues.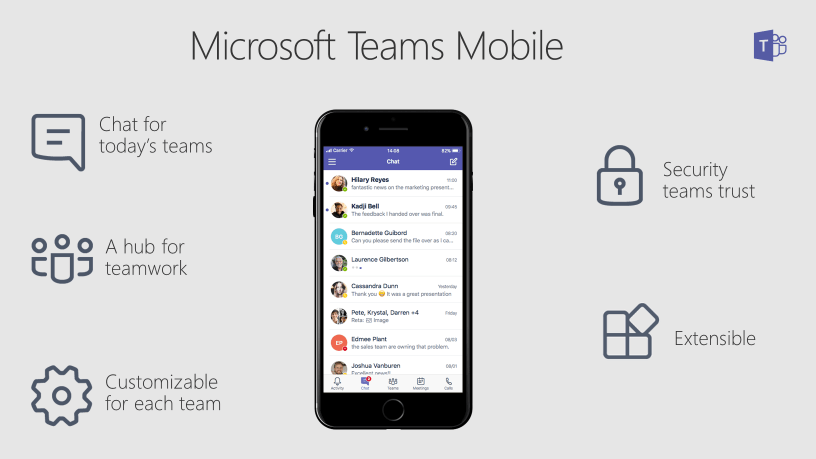 Microsoft offers us a solution for this dilemma through the Microsoft Teams app.
It is a business messaging app but is also considered a powerful digital workspace because of its breadth of features.
Microsoft Teams boasts reliable and quality collaboration and conferencing features and tools.
An All-In-One App
Users claim that Microsoft Teams is an all-in-one app because Microsoft has integrated many other Microsoft 365 apps within it for users' convenience.
The app can solve the problem of team leaders managing their remote teams because MS Teams is fit for companies regardless of size or number of employees.
Microsoft Teams can accommodate and support even large companies or teams up to a maximum of 10,000 users. The app can also be used in other settings aside from work, like school, professional organizations, or even with family members and friends.
Getting the Microsoft Teams App
The Microsoft Teams app is available as a web application, desktop application, and mobile application. For the app's mobile version, we can install it for free from the Google Play Store and the iOS App Store.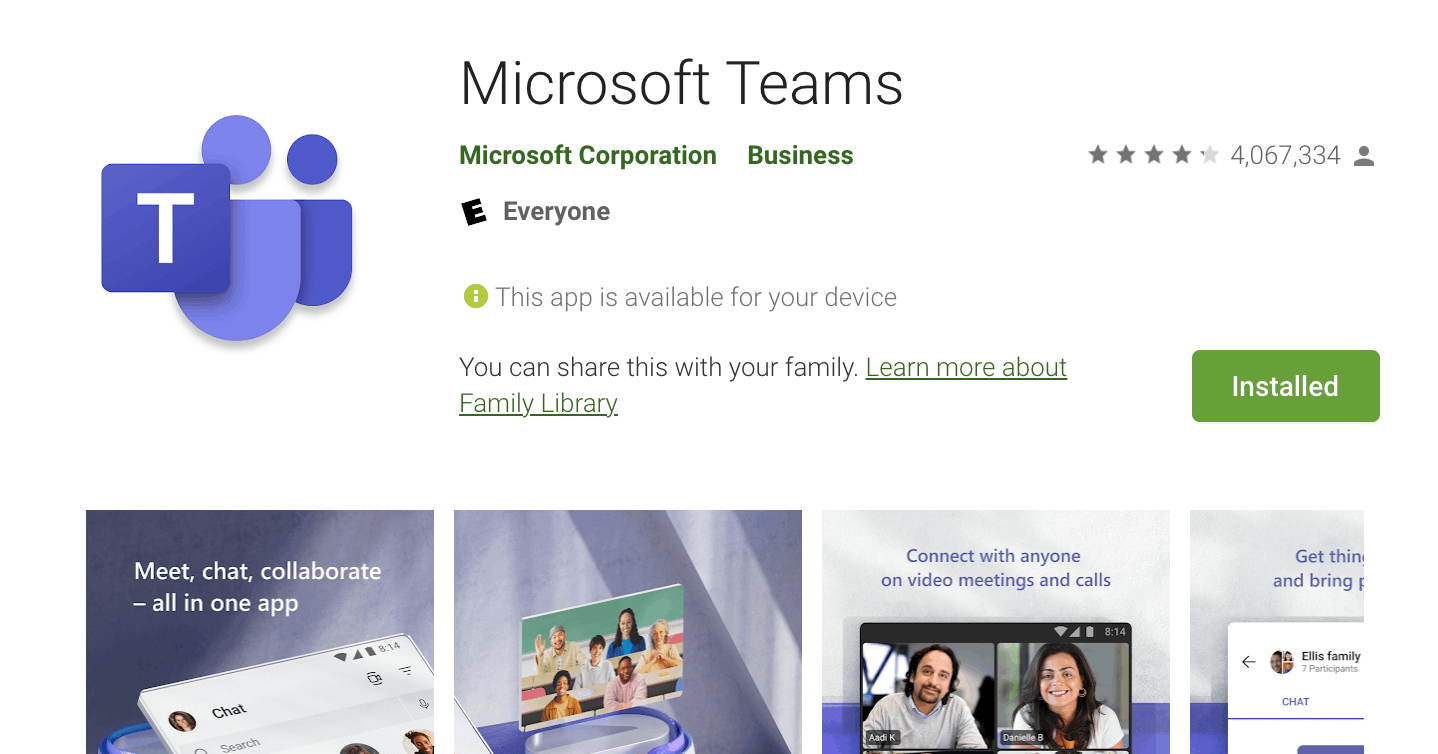 Although the Microsoft Teams app is free to download, there is a subscription plan we need to pay for to enjoy its features.
We can sign up for the subscription as an individual user for $5/month.
Companies often purchase the bundle subscription in which the costs vary depending on the team size and requested special features.
Installing the App
Upon installation, the app will require us to log in using our designated Microsoft account. Once we have successfully logged in, our account will be synced with our respective Microsoft Account.
Hence, we will automatically be part of the digital workspace of our company or organization.
Microsoft Teams as a Collaboration Space
One of the main features of the Microsoft Teams app is the collaborative environment it creates for its users.
It has features and tools which we can utilize to connect with our designated team or department within our company or organization.
Microsoft knows that when working in a company, we belong to different teams or divisions.
So, we can create a separate "Team" for the members of these specific divisions on the app aside from the ones where everyone in the company is included.
Collaborating Through Channels
In the Team, the members of the teams can easily collaborate because of the app's features. First, there will be specific channels that we can maximize for different functions and purposes.
For example, we have a separate team within our department, or we can create separate channels for each project or program we are currently working on. With the help of Microsoft Teams, we can be more organized on our work functions.
The separate channels can help us work only with the people involved in a particular project because the channel members will only be allowed to access all the information posted. Note that a channel can be made public or private.
Things We Can Do on Microsoft Teams Channels
A channel will grant us the "stream" feature to post announcements or information for all the channel members to access. The stream shows all the posts, from the latest ones to the oldest ones.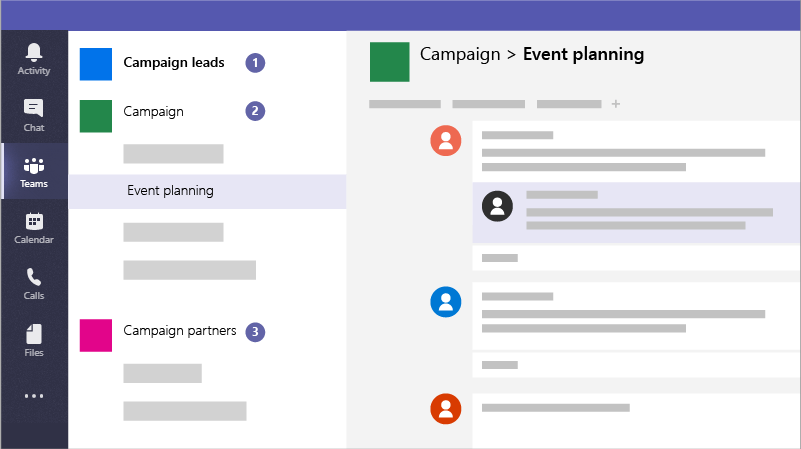 The posts on the stream can be customized and marked as a priority or an important reminder. Moreover, the content of the posts can be customized as well because we can vary the font size, style, highlight, etc.
We can also add a title for each post so that members will get a heads up on what the post is about. In addition, members can freely interact with the posts by sending a reaction or a reply on the thread.
Attachment Feature
Microsoft Teams allows us to attach media files, document files, GIFs, and locations on our posts on the thread.
The document files will automatically reflect on the "Files" tab inside the channel so that everyone can access the files anytime.
Lastly, all the uploaded document files will be automatically uploaded to the corresponding cloud storage folder of the channel.
Microsoft Teams as a Video Conferencing App
Aside from being a collaborative space, Microsoft Teams also offers conferencing features for teams. So, we do not need to have an external or separate conferencing app for team meetings.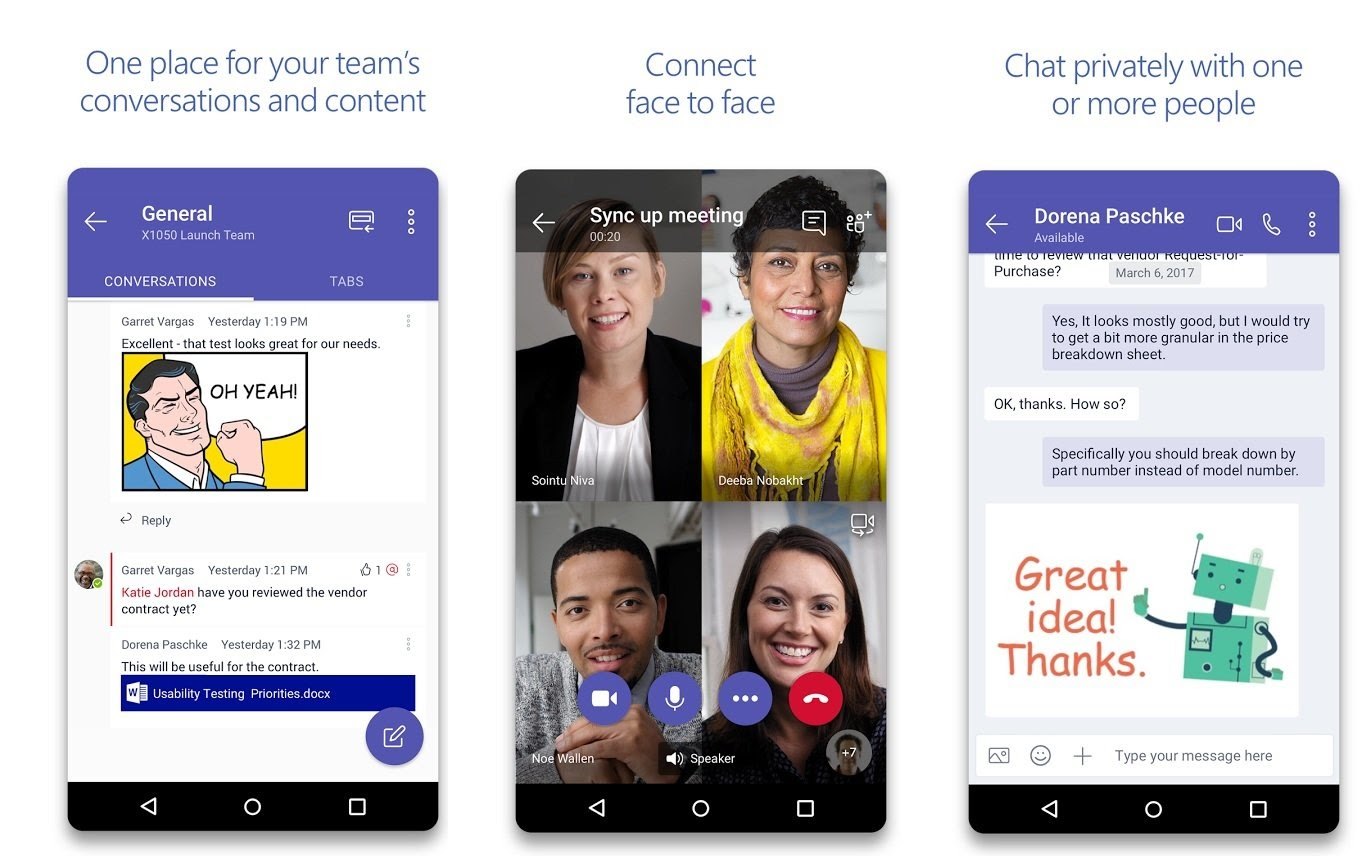 Microsoft Teams has a built-in video conferencing feature, which is highly reliable and user-friendly. Any member of the team can start and join a video conference within the app.
Participants of a video conference can customize their virtual backgrounds by choosing among the templates or uploading their own backgrounds.
Screen Sharing, Whiteboard, and Chatbox
Moreover, we can utilize the screen sharing feature of the app for presentations.
Brainstorming during meetings is common, so Microsoft offers us the Whiteboard feature where participants can collaborate, visualize, and note their ideas.
Also, we can share our thoughts on the Chatbox and participate using the hand raise button and other reaction buttons.
Even More to Know About the Conferencing with Microsoft Teams
There is a video preview before joining a conference to check how we look and how our positioning is in the field of view. We also have a chance to change our backgrounds during the preview.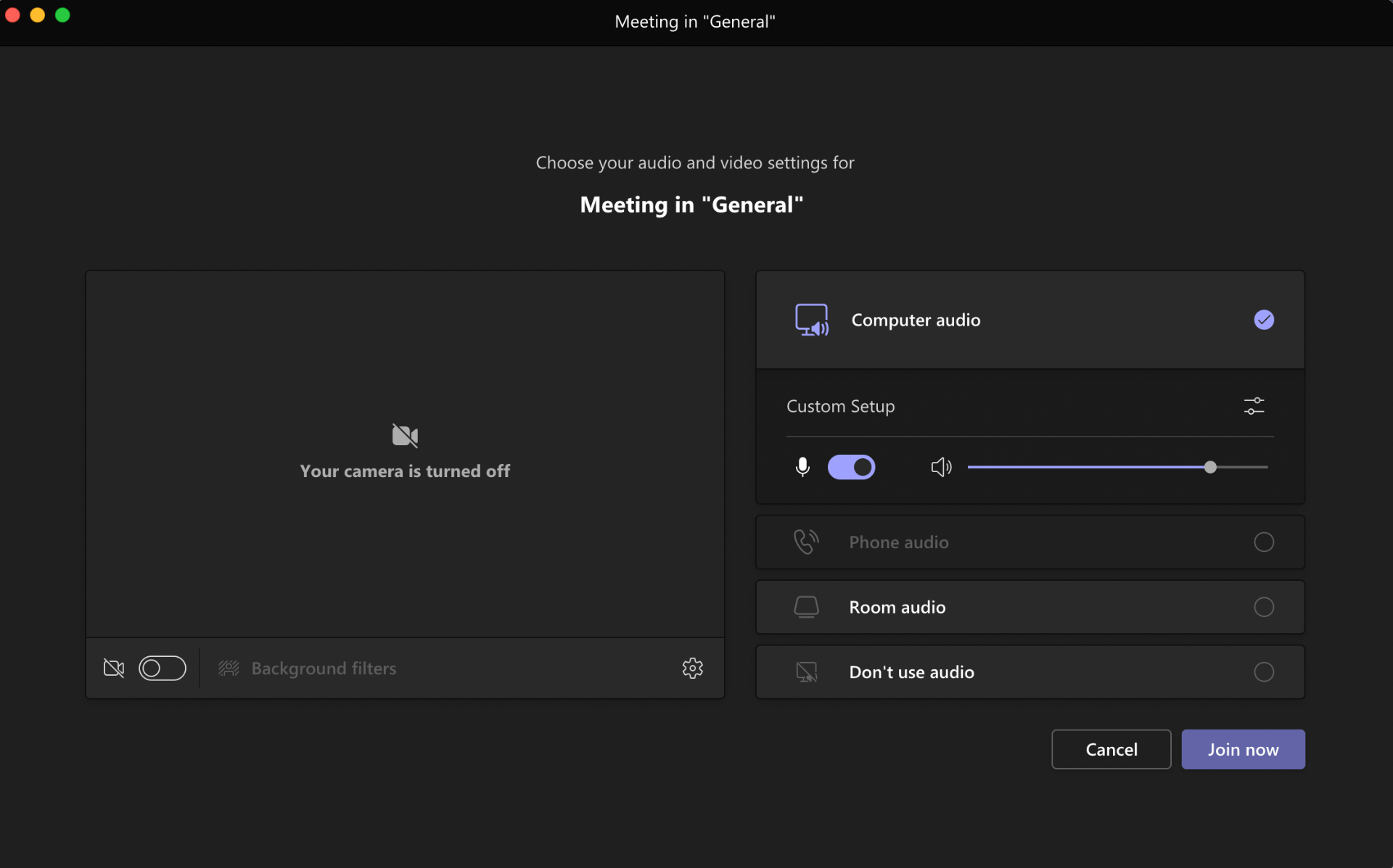 In addition, we can test our device microphone or speaker during the preview to avoid technical problems during the meeting.
Since Microsoft Teams is used by those working remotely or from home, unnecessary noises might affect us during conference presentations. Thus, Microsoft provided the built-in noise suppression setting to cancel or reduce background noise.
There might be cases that we do not have internet access or have a poor internet connection, so, we can also access meetings by dialing into audio conferencing.
Meeting Attendance and Recordings
Team leaders can easily check which members are attending the conference as the app automatically provides the attendance after the meeting finishes.
Those who missed out on the meeting can watch the recorded conference. The host can record the conference, which will be available minutes after the end of the session.
It is also possible to access the discussion of the participants through the Chatbox in the thread of the conference.
Microsoft Teams as an All-in-One App
I can easily claim that Microsoft Teams is an all-in-one app because Microsoft integrated other Microsoft 365 apps. Thus, we do not have to separately access the other Microsoft 365 apps.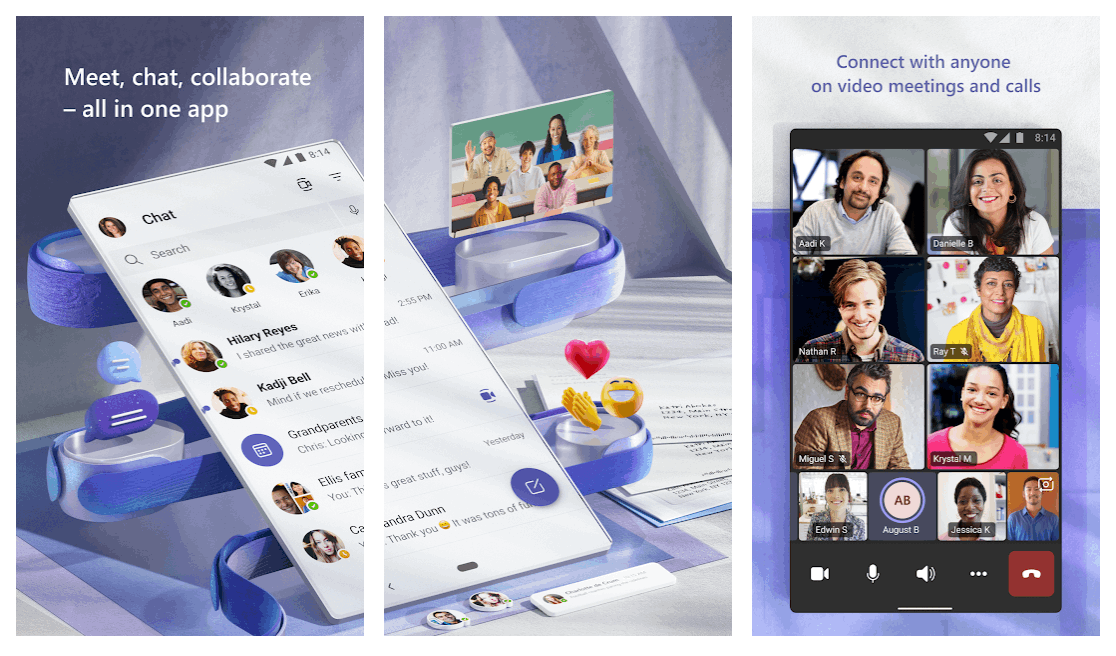 For example, the Microsoft Teams app can read and open Microsoft productivity apps like Word, PowerPoint, Excel, etc.
Since we can upload our files on the channel, we may directly open them through the Microsoft Teams app. Moreover, we can edit the content of the files or download the files to our local storage.
As I already mentioned, these files will automatically be saved on the respective cloud storage of the channel so we can access the documents on OneDrive.
SharePoint, OneNote, Calendar, and Outlook
It is easy to share files through the SharePoint app. We can also utilize the OneNote app for notes during conferences that can be shared with other team members.
Microsoft Teams also has the Calendar feature wherein the app will automatically schedule meetings, deadlines, and conferences set or posted across our different Teams.
Lastly, when scheduling a conference, we can send the invitation link and details directly to the participants which will reflect on the Outlook app.
Messaging Feature of Microsoft Teams
One of the popular features of Microsoft Teams is the messaging tool. Through the app, we can send direct messages to anyone within our organization.
We can exchange chats and messages with any member, even from another department or division.
The messaging features allow us to contact other members through chat, audio call, or video call. We can do a one-on-one video call or audio call with other members.
Creating Group Chats and Sending Files and Media
However, it is also possible to create group chats with many members to enjoy the audio call and video call features.
Lastly, we are not limited to what we can send to other people through chat, as the app allows us to share documents, media files, GIFs, locations, and emojis. We can also give reactions to the messages we receive.
Conclusion
Microsoft Teams is helpful for companies or organizations operating on a remote work or work-from-home setup. The app has features where members can easily collaborate with each other. Also, Microsoft Teams is a reliable video conferencing app for team meetings.