When I consume different stories in my social media feed, I feel drained and overwhelmed. With the NewsBreak app, I am able to filter the noise and go straight to the news.
The NewsBreak app provides users the most important local updates and a personalized reading experience. Its contents also cover community events, entertainment, and opinion pieces.
If you want a more relaxed atmosphere as you learn about current events, install the NewsBreak app on your device. Here's a basic guide on how to use it.
About the NewsBreak App
Contents of the NewsBreak App
How to Download the NewsBreak App
Navigating the NewsBreak Feed
The NewsBreak Creator Program
NewsBreak App's Privacy Policy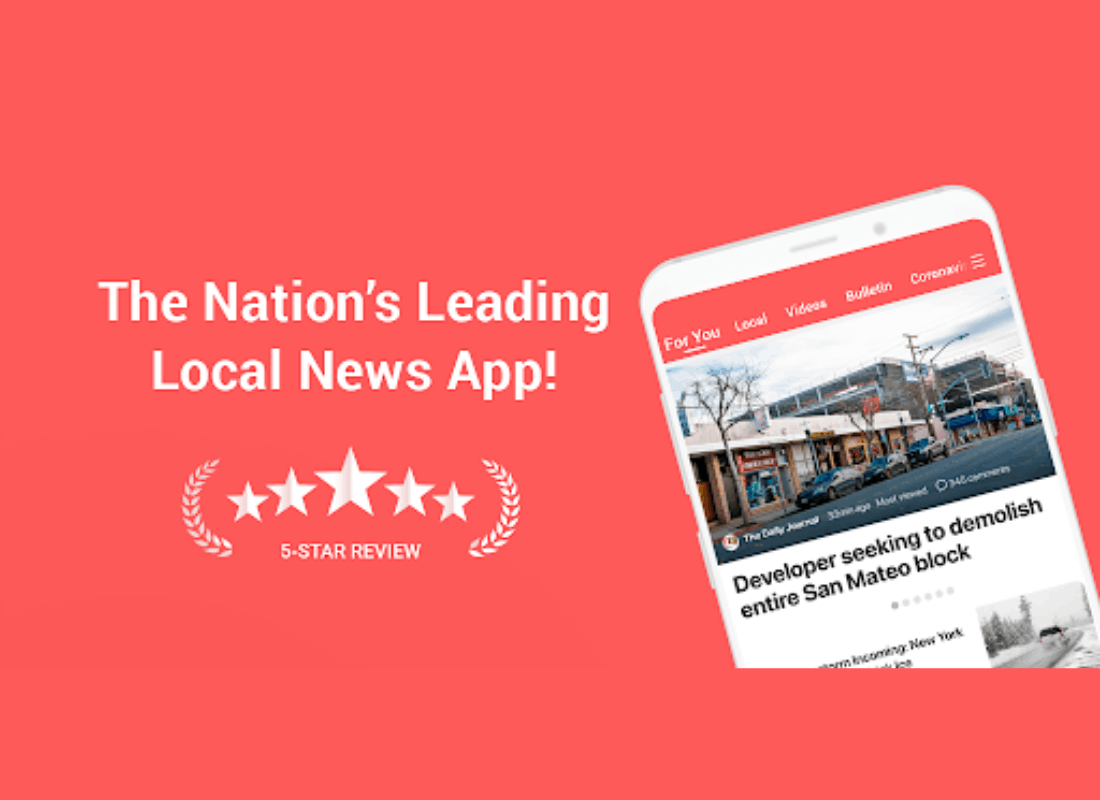 About the NewsBreak App
Stay informed about what happens in your area through NewsBreak, which has more than 45 million users.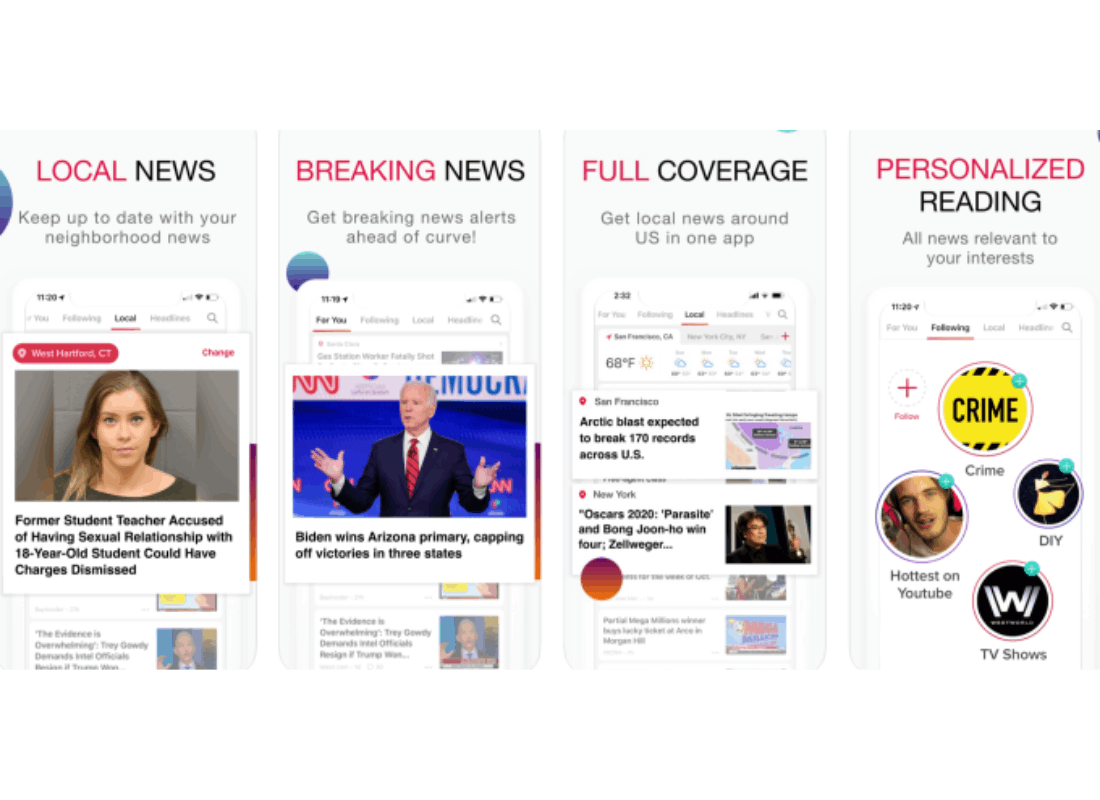 NewsBreak is a news platform developed by media veteran Jeff Zheng. The app has ranked number one on the App Store multiple times since 2019. NewsBreak publishes crime reports, local politics, lifestyle stories, traffic, and sports events.
What I consider its major strength is its focus on local reporting.
With a large pool of resources, from local publishers to content creators, the news aggregator can present localized coverage to the readers.
Particle Media Inc.
The developer behind NewsBreak is Particle Media, Inc. The company, founded in 2015, is focused on nurturing the local news ecosystem and small publishers to generate valuable content.
Its headquarters are in Mountain View, California, and the company runs satellite offices in Beijing and Shanghai.
Contents of the NewsBreak App
The types of news and stories that NewsBreak publishes are not confined to the national headlines.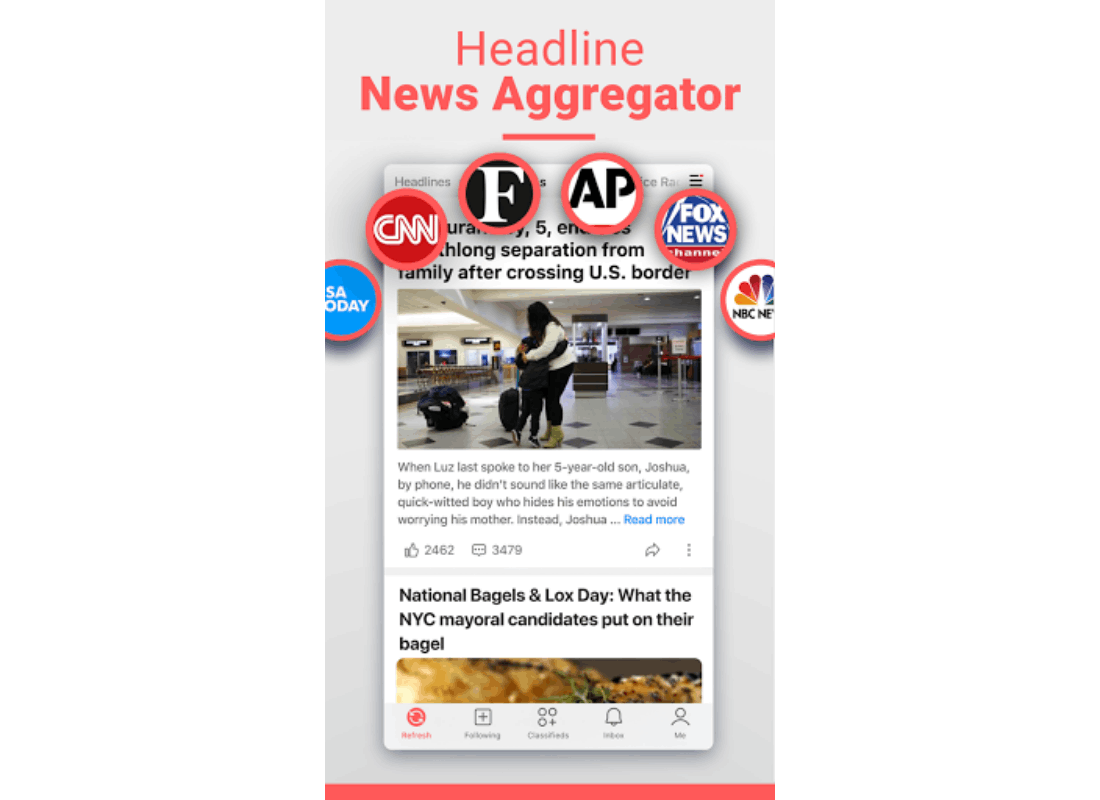 I've read about the weather status, neighborhood watch, and crimes in our town. The app also provides information about our best restaurants, shop openings, and other local bulletins, making me feel more connected to my community.
That connection goes deeper as I read through the personal stories and perspectives written by local writers and content creators.
NewsBreak is my source of breaking and developing stories. It also customizes news alerts according to my preferences.
Opinions
I consider the opinion section of NewsBreak a pair of lenses that help me see other angles of a story.
NewsBreak welcomes perspectives from experts, local bloggers, content creators, and readers.
How to Download the NewsBreak App
If you're interested in getting all the stories and news that matter to you in one app, NewsBreak is available across all iOS and Android devices.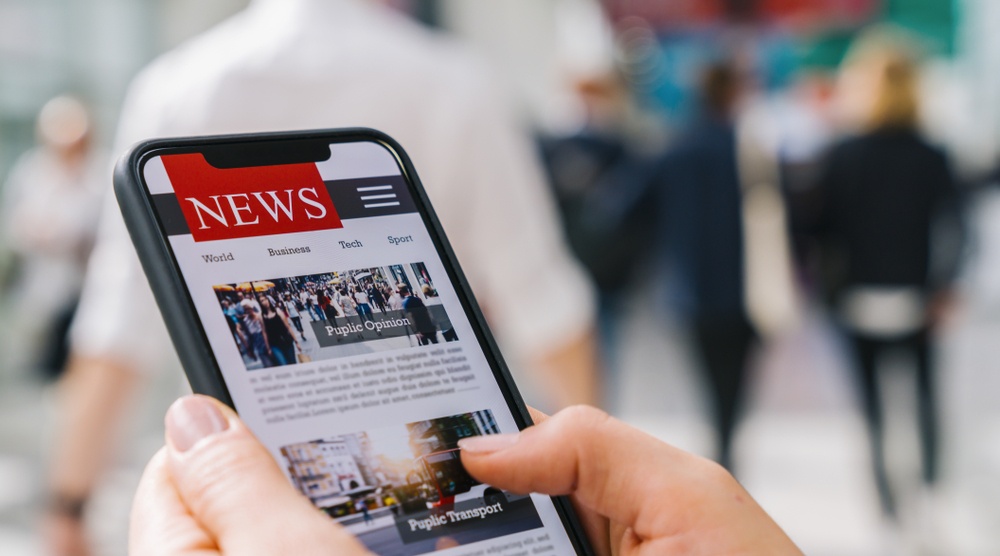 If you have an iPhone, iPad, or iPod Touch, simply head to the App Store. Look for "NewsBreak: Local Everything." When it appears, tap on the Get button and wait for it to launch.
Meanwhile, Android users like me should check out the app on the Google Play Store. Type "NewsBreak: Local News that Connects the Community" in the search bar. Once the name pops up on your screen, open the app and then hit 'Install'.
The NewsBreak app can be downloaded from anywhere worldwide. It is available in English, French, German, Italian, Japanese, Korean, Portuguese, and Spanish. You can change the language in the language settings in the Me tab.
Compatibility
Which operating system version works best for NewsBreak? It runs perfectly on Android devices 6.0 and up.
When it comes to iOS, readers must have an iPhone, iPad, or iPod Touch with iOS 12.1 or later. If you're a Mac user, make sure you have macOS 11.0 or later and a Mac with an Apple M1 chip.
Navigating the NewsBreak Feed
If you check out the NewsBreak app, you'll find that it's easy to navigate because of its neat interface, highly personalized feed, and straightforward labels.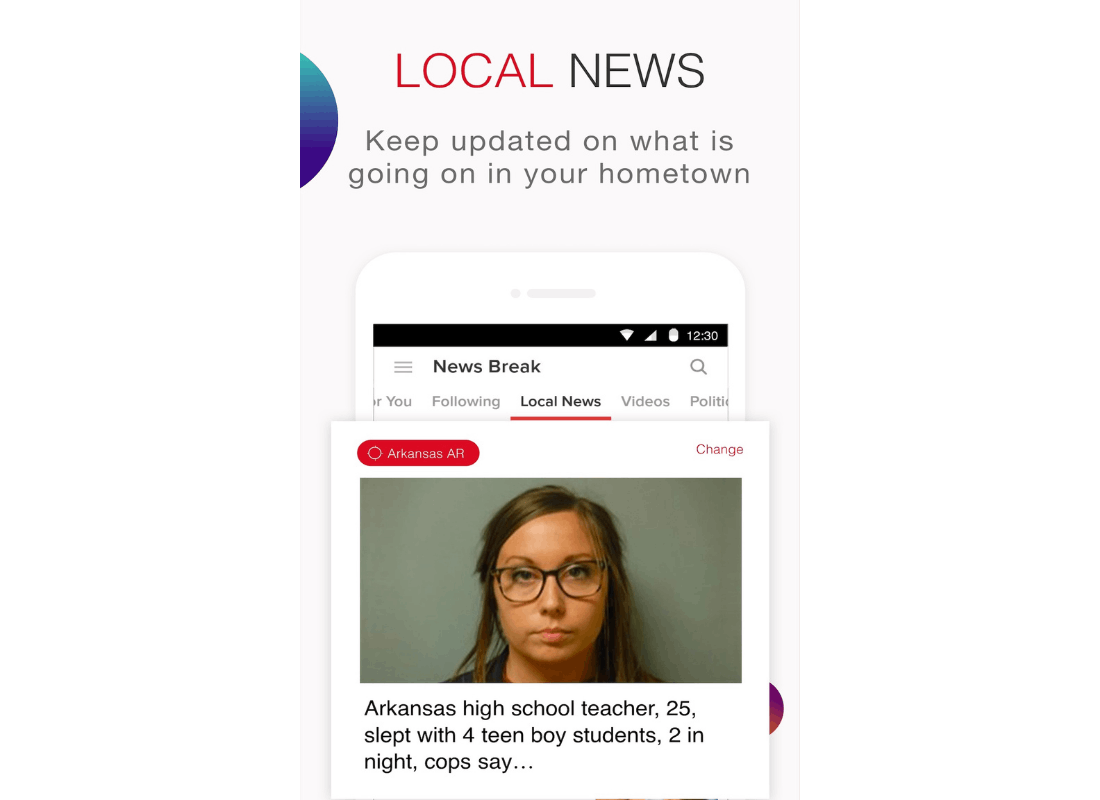 News Break displays a continuous live feed that streams breaking news and stories based on cities and metros relevant to me. I can also view local weather reports and traffic updates. Another favorite part of mine is the section that features the latest finds, deals, local events, and local eats.
While the app generates local news, readers can still access national news headlines if they want. I can browse both comprehensive reports and in-depth stories. There is so much to read with over 10,000 trusted sources in the app.
What's unique about the app is I can go straight to the ones that I find relevant. The app's system is designed to match stories that reflect my interests and likes and dislikes. It's like a personal newsstand, and I don't have to sift through so much information to get what I need.
Managing Trends and Alerts
I enabled my NewsBreak news alerts so the app notifies me when there is local breaking news, trending news, and national news.
Its geographic coverage doesn't limit the information I get and instead keeps me updated with what truly affects me.
NewsBreak allows users to follow trends that interest them or completely block topics they do not like. With the app's interactive features, users can share, laugh, cry, think, upvote, downvote, comment, and reply.
The NewsBreak Creator Program
If you want your perspective heard, it's not hard to become a contributor for NewsBreak and participate in its creator program.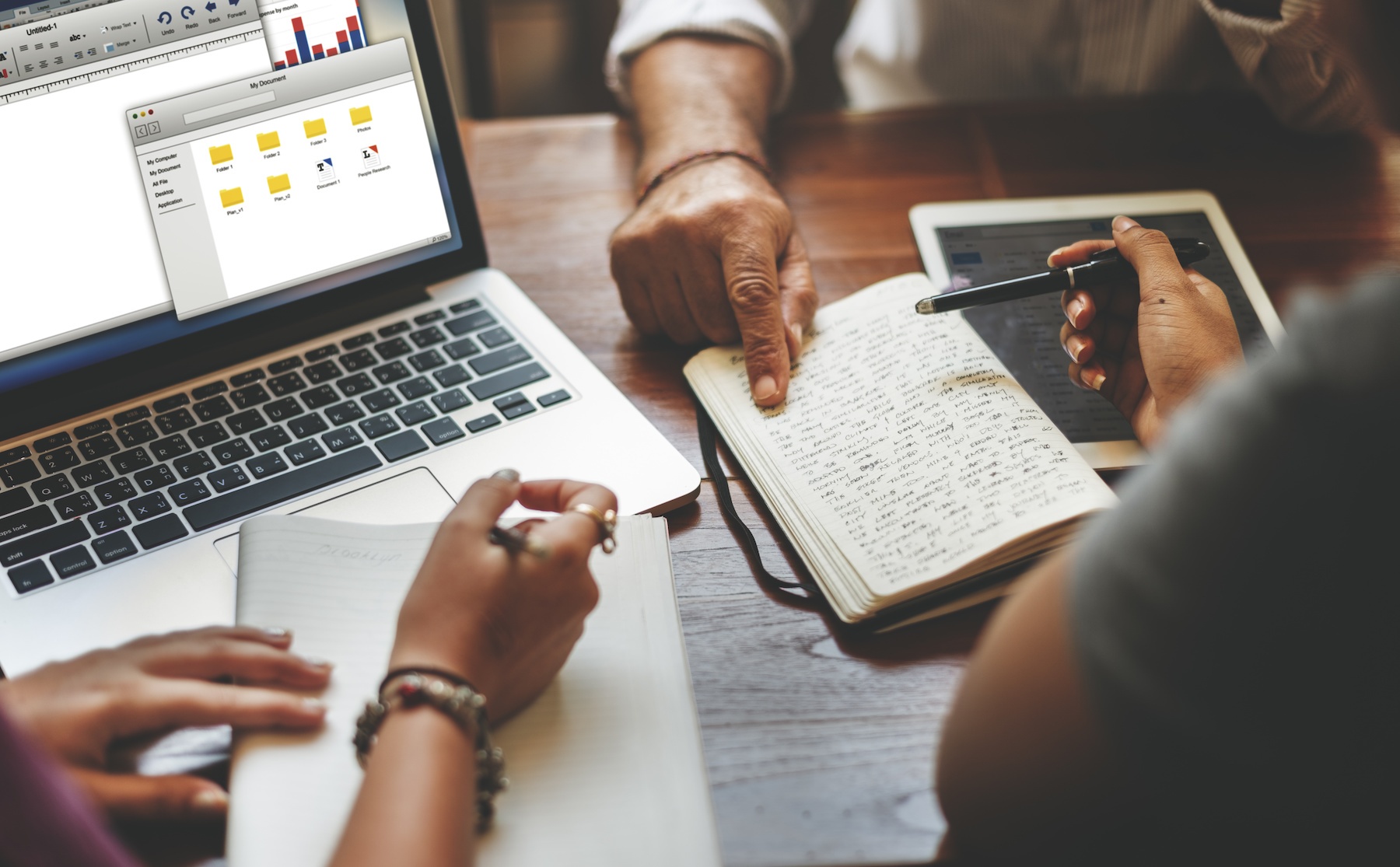 The NewsBreak creator program partners with local writers and creators to develop content. NewsBreak compensates its creators through revenue share, referral bonuses, and a guaranteed base rate. To help creators thrive, NewsBreak provides them insights and analytics.
Through the program, creators can join discussions and interact with others. The app organizes invite-only workshops, meetups, and events. As a participant, I'm interested in meeting creators who share my passion.
NewsBreak advises their contributing writers to remain authentic and seek accuracy by focusing on their expertise. They should develop an instinct for stories that are impactful and build and grow an audience of engaged followers through inspiring and informational content.
How to Apply for the NewsBreak Creator Program
To apply for the NewsBreak Creator Program, go to the program's page. When you scroll down, you will find the Start Today button. Tap on it to begin your application.
When I applied for the program, I was asked about the types of content I wish to create, such as text and videos. I was asked to register an account on NewsBreak, fill out an application, and submit my sample articles. I was approved within two days.
After that, I created a profile in the News Break Creator Platform, added my photo, and wrote a short bio. Note that payment setups could be different for everyone depending on the type of account they created because some receive their payment within 48 hours and some on a monthly basis.
NewsBreak App's Privacy Policy
With its vast news resources and personalized services, NewsBreak assures readers that its privacy and security features should not worry them at all.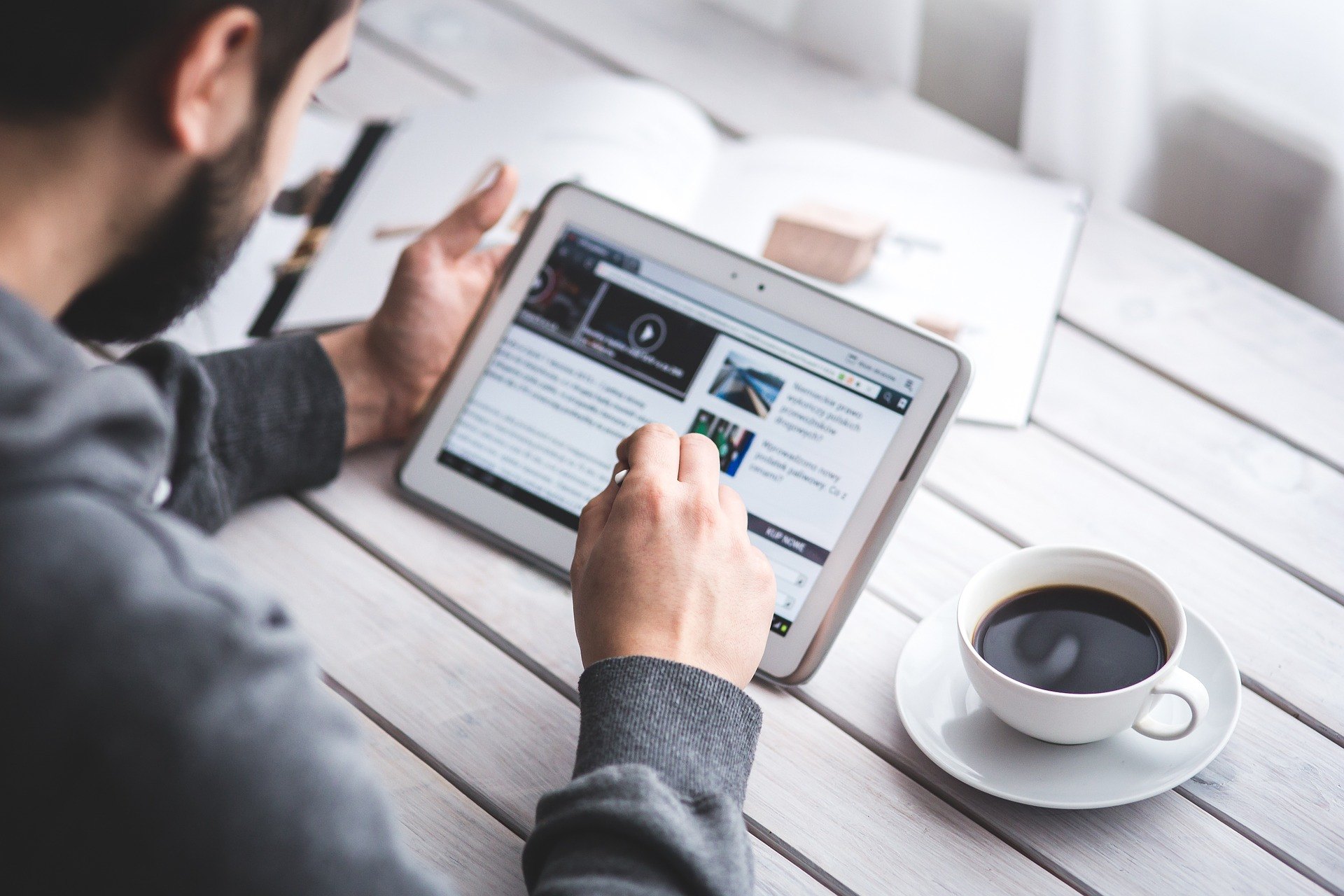 When I downloaded the NewsBreak app, I learned about the information they collect from me through the privacy policy. The app collects one's IP address, device ID, cookies, user settings and preferences, operating system, and device info.
The moment you sign into the device, you are disclosing your username, email address, and credentials to certain social media platforms, such as Facebook, Google+ or Apple.
NewsBreak states that it stores how I use the app, the types of content I view, and the time, frequency, and duration of my activities. I'm made aware of the surveys the app may send to me and certain information it may ask from me.
Where Your Information Is Used
According to NewsBreak, it collects and processes information to perform its basic functions and to improve its services. The reader's information is also used for marketing purposes and updates on the app.
What I think is the most important use of collecting a reader's information is for the detection of fraud in the app. NewsBreak also uses one's identification and preferences in research and direct marketing.
NewsBreak places value on personalizing content and experiences for its readers. Based on their info, the app is able to send reports, recommendations, feedback, and apps that interest readers. The app can also develop new services or features that cater to its audience.
Conclusion
NewsBreak brings the news to your phone at the speed of light. What I like most about it is its personalized feed for me, the uncomplicated features, and the section for reader feedback. If you're looking for a news aggregator that cares about where you are and more, try out the NewsBreak app on your device today.
NewsBreak is not just a wellspring of news stories. It serves as a venue for local communities to connect, explore their common ground, and learn more about each other. With a more local focus on the news you read, you can help build a stronger community.
Spanish version: App NewsBreak: Las pequeñas noticias marcan una gran diferencia