There's no denying that social media has become an integral part of our lives today. From connecting to friends to receiving updates, social media has become our way of communication. Social media is the new way to meet new people even if they are from across the world.
If you're looking for a social media app that lets you do all these things without having to deal with complicated navigation, messy interfaces, and unnecessary features, the PitPet App is the app for you.
PitPet is a fun, reliable, and interactive app that allows you to meet new people, control who you want to interact with, and most of all, stay secure at all times. Find out what the app is about, how to use it, and where you can download it in the article below.
Interact with People in Real-Time
A Safe and Secure Way to Interact
Spin and Meet People from Around the World
Get Free Gems and Unlock Even More Features
Use Your Social Media Accounts to Log In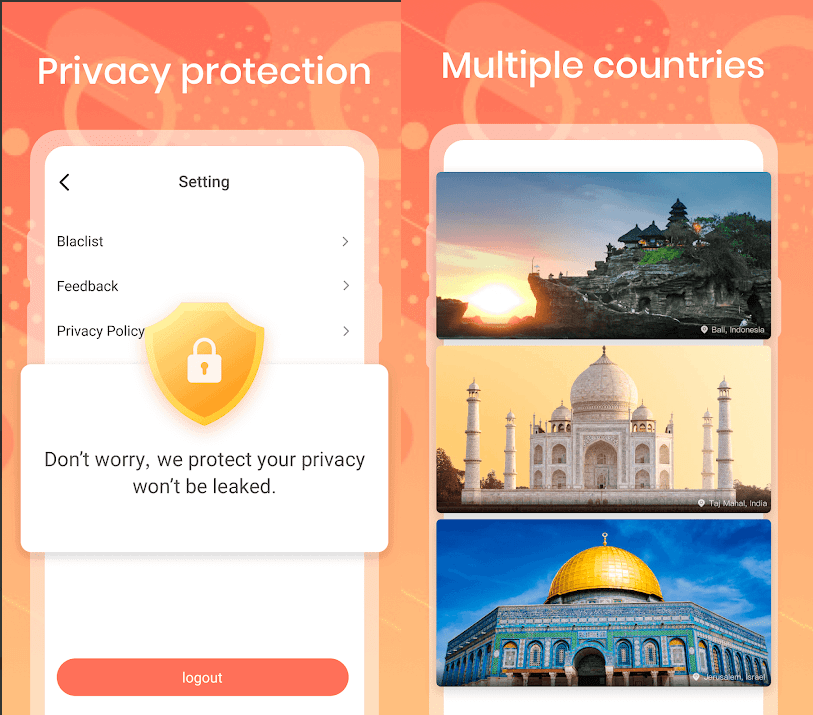 Interact with People in Real-Time
PitPet is an innovative approach to social media and online dating. It is a video and text chat app where people get to meet and introduce themselves in a unique way. Discover people from all over the world and interact with them.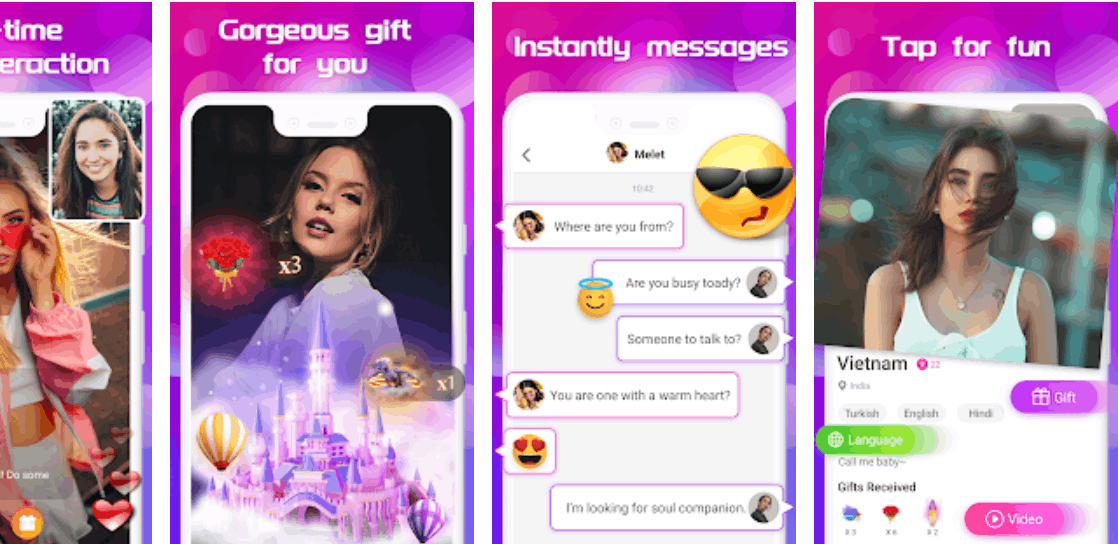 I get the option to choose whether I want to talk to them through the messaging feature or in real-time through video and audio calls.
PitPet allows me to expand my network of friends and people with similar interests through the app's unique feature that I will discuss later below. The entire point of using PitPet is to connect with other people and bring them together.
The app lets us indulge in our need for deep connection through quick connectivity between users. Now, I can get in touch with people from all over the world with just a simple tap of a button.
Discover New Ways to Find New People
One great way to meet and connect with new people on the app is through the Discover feature. Found at the bottom corner of the screen, Discover lets me explore all of my options when it comes to finding new people.
The app shows all the people who are currently online and then matches me with the people that are either close to my proximity or those that have similar interests to mine. I don't need to comb through different profiles just to see who I would like to interact with.
You can skip recommended profiles if you don't find them interesting and move on to the next.
A Safe and Secure Way to Interact
One of the many reasons why I've stayed away from using social media apps is the security of my personal information.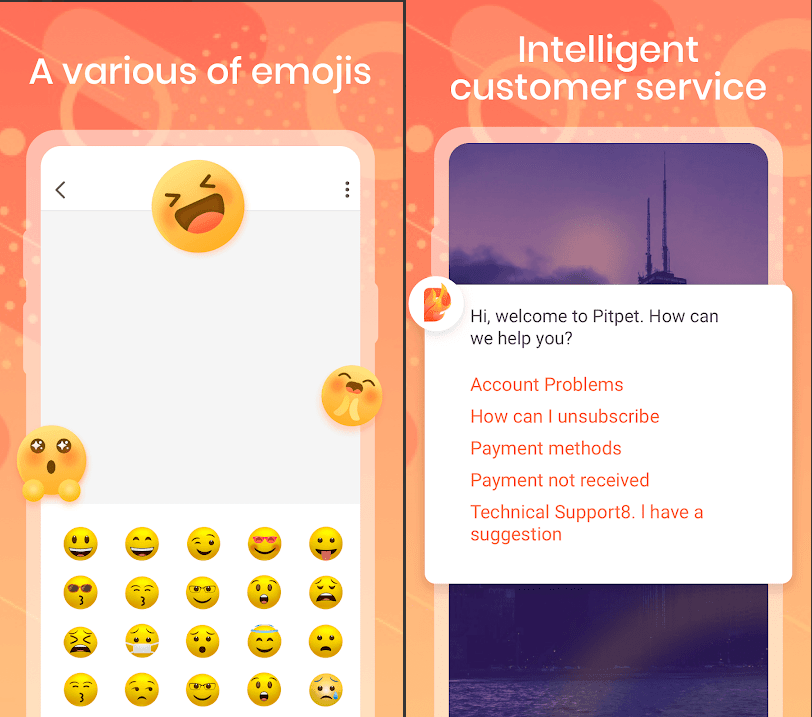 There have been countless news reports about personal information being stolen or people getting scammed because their data has been compromised. Many people have fallen victim to identity theft, and it all leads back to unsafe social media practices.
PitPet is one of the safest and most secure ways to interact with other people online.
I am in complete control of who I want to meet and with whom I want to interact. No one can force you to talk to them without you permitting them first.
Simple and Reliable
Out of all the social media apps on the internet, there are a lot of them with fancy user interfaces that make them complicated to use. The screen is filled with options, and it can be challenging to determine which ones are used to navigate the app and which ones are used to message people.
In Pitpat, the user interface is very simple. There are only four main options found at the bottom of the screen. These options are Discover, Video, Message, and Profile. These options are all you need to immediately connect you to people you'd like to talk to.
It's simple, fun, and reliable to use, so you can focus on interacting with people instead of searching around the app to be able to use it.
Spin and Meet People from Around the World
Sometimes, searching for people to interact with can be very taxing. Apps offer recommendations for you to sort through by accepting the profile in order to activate a connection. If I don't find the recommendation interesting enough, I tap on "Skip" to move on to the next one.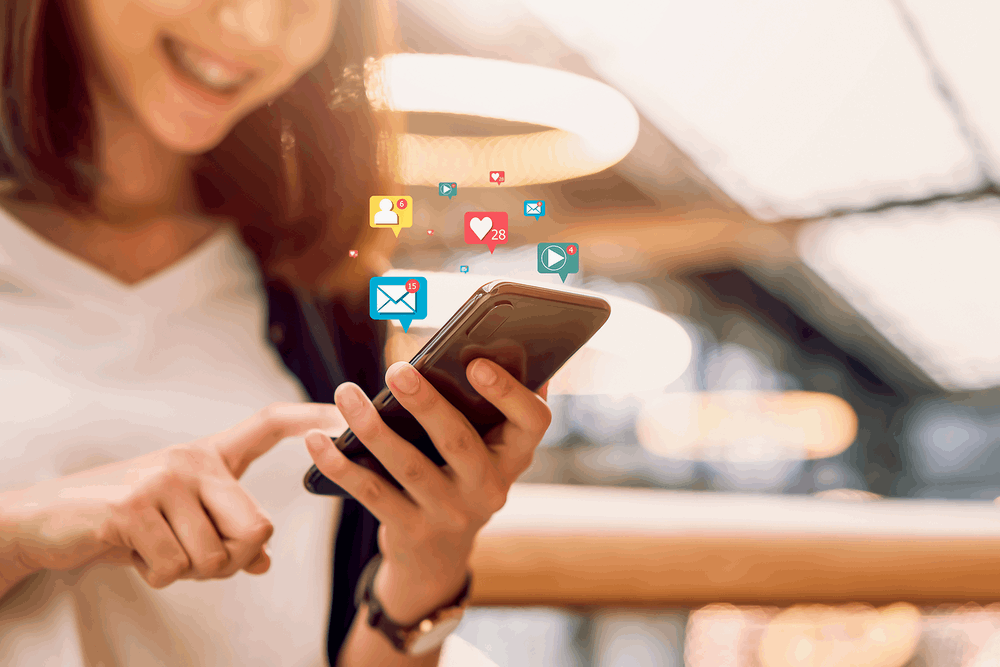 While this is a great way to meet new people and get to learn more about them, PitPet also features a Spin option where things can get really fun.
Spin plays like a slot machine where the app randomly selects three people from all over the world based on our unique interests. These recommendations allow me to either message them or initiate a video or audio call.
It's a fun way to get to meet other people, and I am often surprised at how many people have the same interests as me.
Add Friends and Enjoy Their Company
Making new friends and acquaintances on PitPet is very easy. If you find someone interesting through the app's recommendation or the Spin or Discover feature, all you need to do is to tap on the other half of the heart and wait.
Once the person taps the other half to complete the heart, you'll be able to add them as a friend and unlock the feature to message them or do video or audio calls.
Gone are the days when you'd get a lot of invites from random strangers only to find out that you don't have anything in common with them.
Get Free Gems and Unlock Even More Features
Apart from the features initially available on the app, there are also many other hidden features tucked away behind the use of gems. Gems are the in-app currency that are bought using real money. Gems unlock new features and activate the VIP status of your profile.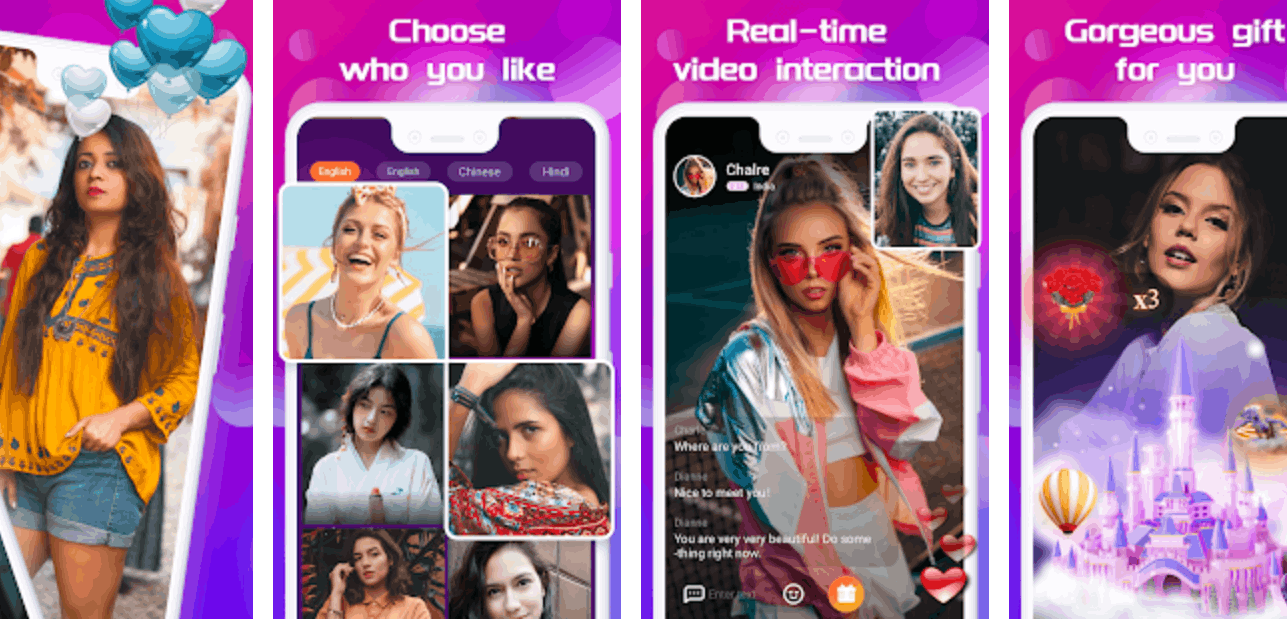 For those who don't want to spend real money on the app, there are a few options I've found to earn gems without paying.
You'll notice there's a countdown timer at the lower right corner of the screen. Once the countdown reaches zero, you'll be able to receive free gems. It may not be enough, but it should help you unlock certain features in the app.
There are also discounts and promos that I've seen regularly at the in-app store, so be sure to check them out.
Activate VIP
The VIP subscription unlocks certain features that will make your social media experience even more fun and exciting. By subscribing to the VIP service, I was able to view the private photos of my friends on the app.
I was also able to earn a unique logo that will personalize my profile so my friends can easily recognize me whenever I'm online. It also let me unlock the free message chat, so there are no more restrictions whenever I want to interact with my friends.
Additionally, there is also a show function that helps me connect with my friends even further.
Use Your Social Media Accounts to Log In
PitPet prides itself on being an easy-to-use app, especially when it comes to login details. There's no need for you to log in and remember a new set of usernames and passwords as the app lets me choose whether to log in using my Facebook or Google account.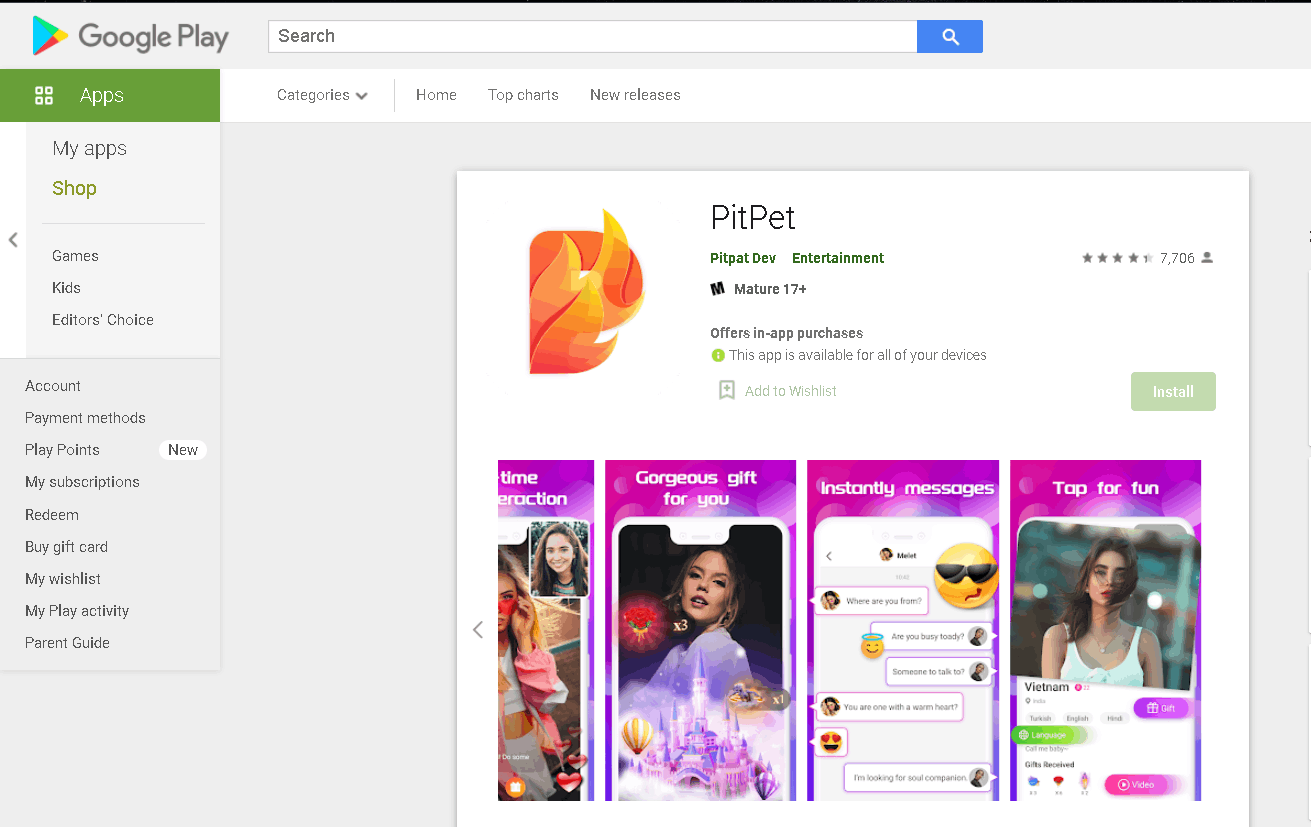 It's a safer method knowing that the app provides utmost security to the login details. If you're not comfortable with logging in using your social media account, the app also offers the regular login functions that you can find at the Profile tab.
Simply tap the Profile tab and tap on your name to reveal your username and a system-generated password.
You may also change both username and password at any time to ensure the security of your account.
Download PitPet Today
PitPet is available for download for all Android devices. To download, search for the name "PitPet" on the Google Play Store and tap on the Install button.
Wait until the app is fully installed and tap "Open" to launch it from the app store or from your device's app tray.
You may then select either Facebook or Google to log in to the app to start using it.
Conclusion
Not all social media apps need to become as popular as the ones that we see trending all over the world. A simple app that allows us to connect with people from around the world in a simple fashion can be very useful without fame.
I'm glad that I was able to come across PitPet as it is exactly what I want out of a social connection app.