As an avid player of online games, I find it hard to look for people to play and team up with most of the time. Most of my friends aren't gamers, and even though I do have a couple of gamer friends, playing with them over and over again can get pretty boring and repetitive.
Fortunately, I discovered Tiya, a social app that allows users to connect and communicate with other video game players via voice chat! I've been using this app since it launched in 2018 and have used it ever since.
Now, I never have a problem finding and meeting new teammates in the games I play. Read on and learn more about this fun social app that might work for you, too!
Tiya: Connecting People Around the Globe
Setting Up an Account on Tiya
Chatting on Tiya: Safe, Direct, and Fun
Creating a Room on Tiya: Private and Public Spaces
Building Your Network With Groups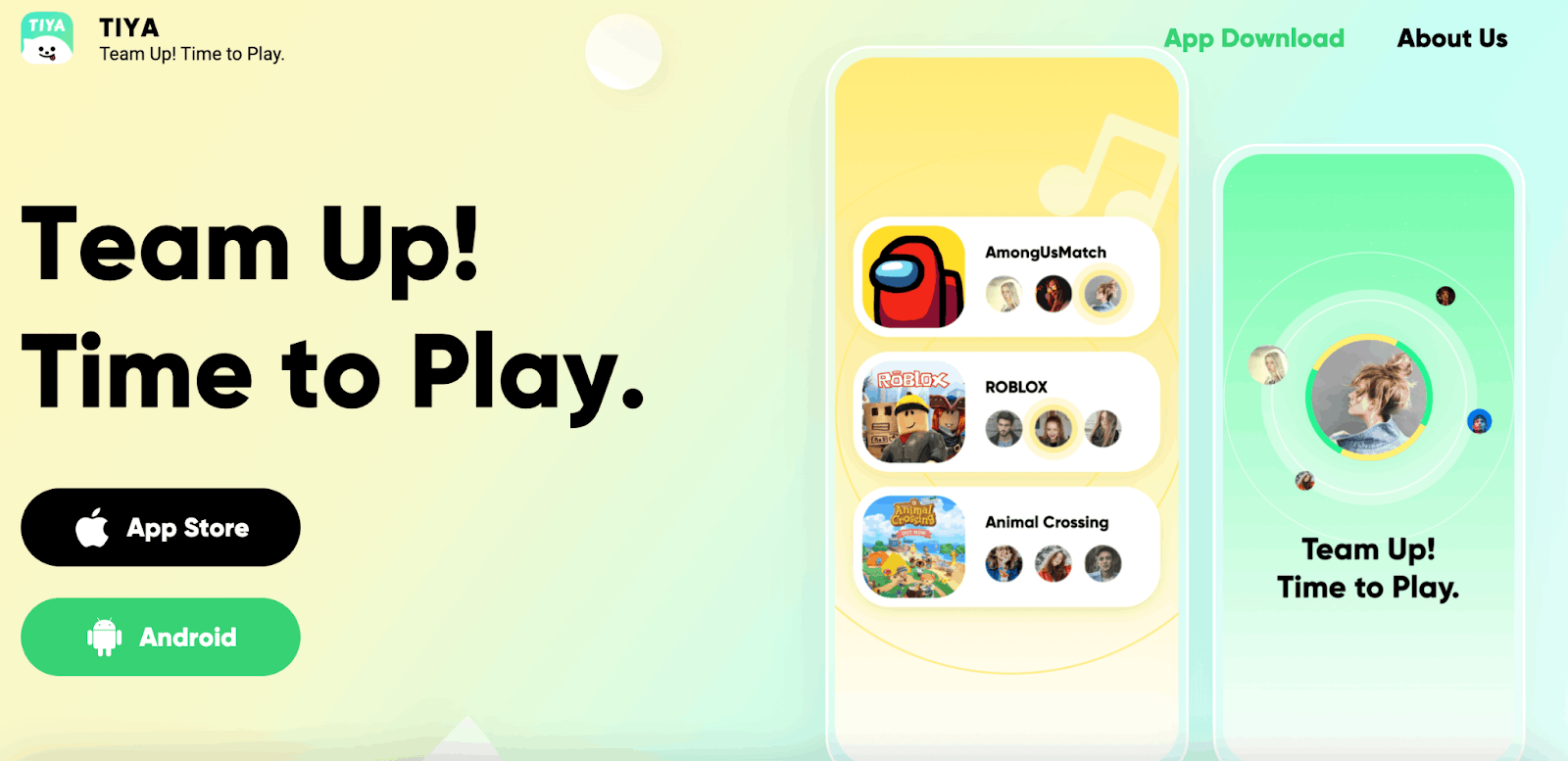 Tiya: Connecting People Around the Globe
Tiya is an incredible app that I've been using since 2018 to connect with my friends and other gamers from all around the world.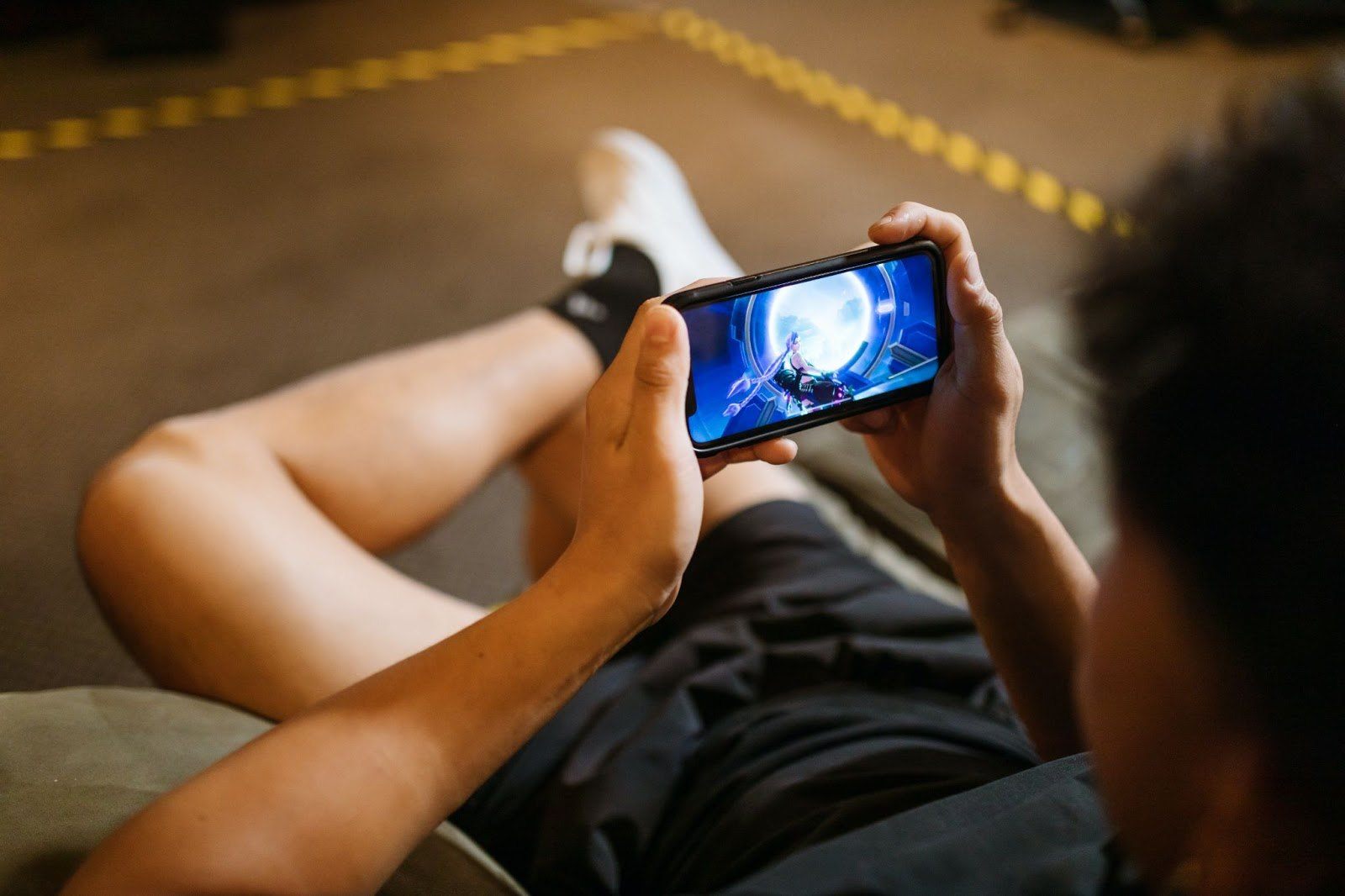 I can easily find groups and join a community with like-minded people who share the same interests as me. Topics range from anime, K-pop, trending games, and even "fandoms" supporting artists and music.
I especially like the app's voice chat feature which allows me to connect with people in real-time. Chat rooms are really helpful to me because I am able to exchange game information, techniques, and tactics with people playing the same game.
Moreover, I can also create chat rooms and share them with a few people. All I have to do is invite them through a link. This is great when I am not in the mood to interact in public spaces and rather talk to people I know.
Getting Started
The app has over 10 million downloads and a 4-star rating on the Google Play Store. It is available to download for free on Google Play Store and Apple App Store. 
Tiya can run on devices running on Android 5.0 and up, while for iOS users, phones must be on iOS 10.0 and up.
Setting Up an Account on Tiya
I'd like to share the steps and process in setting up an account on the app. After downloading, I was asked to sign up either via email, Snapchat, Google, or Facebook. Then, I was redirected to a page where I can input my name and birthday, as well as upload a profile photo.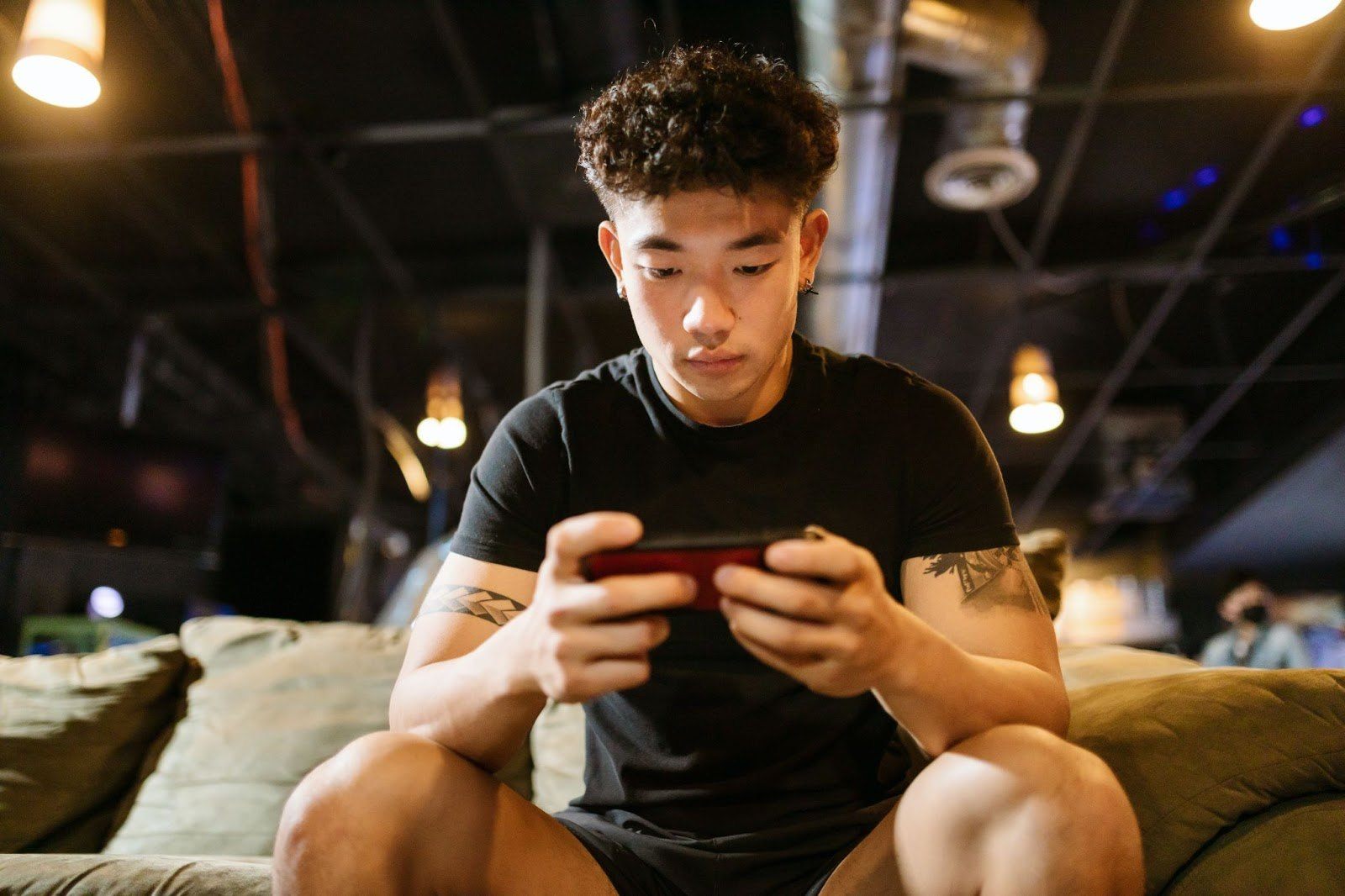 After that, I was taken to the Bio page, where there are 11 categories namely: Games, Lifestyle, Identity, Faith, Art, Anime, Knowledge, Sports, Food, Tech, Character, and a separate category which I can customize.
I was asked to choose 12 tags from the numerous tag options listed on my Home Page. I suggest being deliberate and particular when picking tags because they will help the app recommend matches and groups for you to connect and interact with.
I was surprised at how inclusive and diverse the choices were on the tags to be placed on my Bio. Considering that this was an app targeted at teenagers (13 and above), the choices seemed very interesting.
Editing Your Profile
I can always edit and modify the tags that I chose, which is a great thing because people's interests are dynamic and never stagnant. I can also write a short bio to tell people more about myself.
Other information that I can include is my country/region, height, school, company, and job. Stating this information can help other users learn more about you.
I can also edit/change the profile photo I uploaded. The app requires every user to have a photo, but it can be your choice whether to place your face or not. I chose to use a photo of my cat instead to protect my privacy and identity.
Chatting on Tiya: Safe, Direct, and Fun
The app has three main tabs: the leftmost for chatting, the middle for connecting with groups and people, and the rightmost icon for Moments and profile.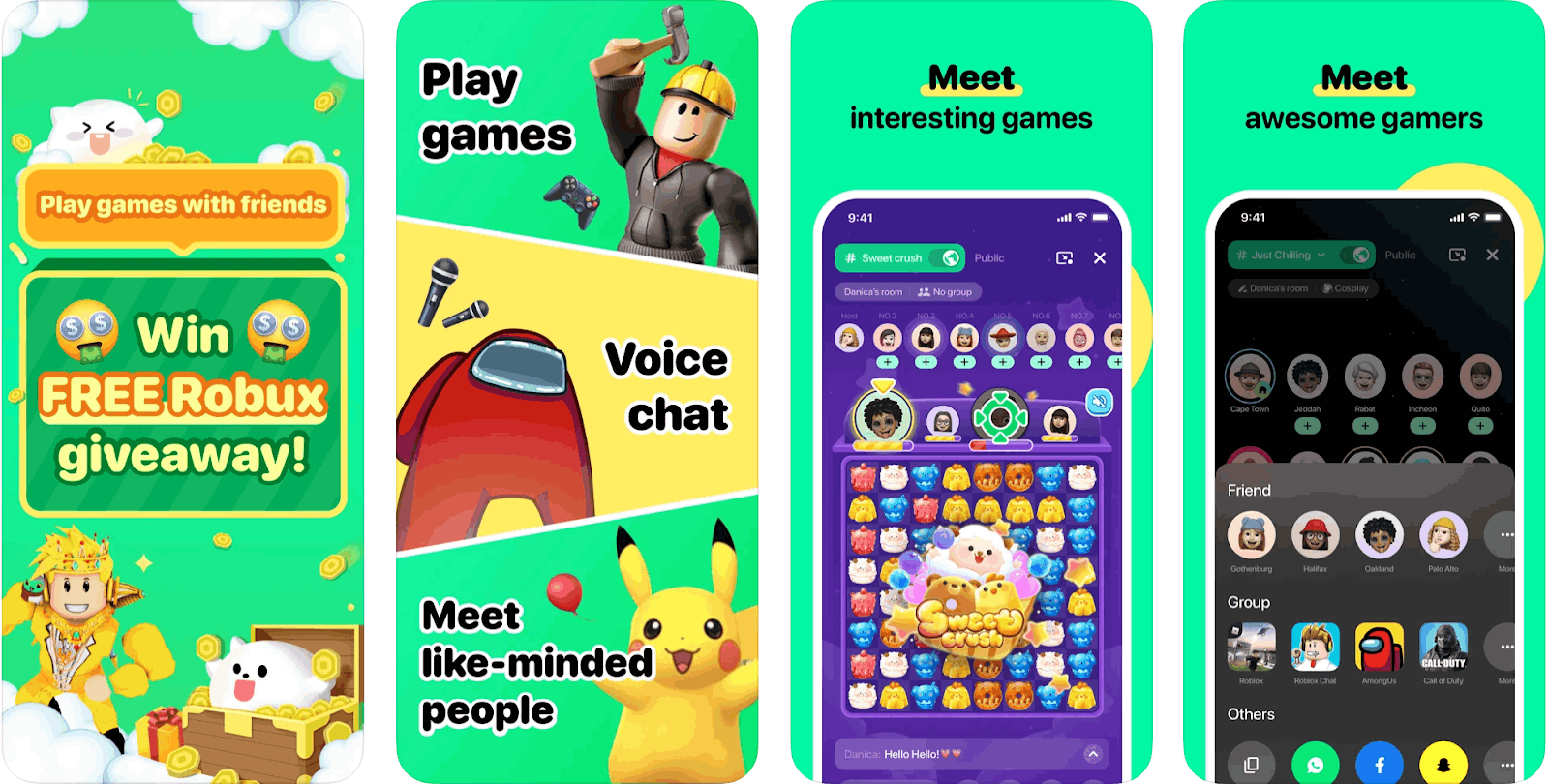 Whenever I'm bored, I use Tiya's Instant Chat feature and chat with random users that the app matches me with. The more comprehensive my profile is, the more likely I get to chat with users who have the same interests as me.
One of the best things I like about the app is its rule on reciprocity. After sending three messages and the person I talk to does not respond, I can no longer continue chatting with the user.
This is a great feature for me because when someone I'm uninterested in finds my profile, I don't have to turn down the person or leave that user on "seenzone" since the app does it for me.
Privacy as a Priority
Once my chat with another user begins, the only available features are to send a voice recording and emoji, aside from the chat function. I can only send/receive photos and engage in a voice call after I receive a response from the user.
In case things go south (which sometimes happens), I can always block and report the user by clicking on the three dots on the upper rightmost of my screen.
These features serve as security functions to keep away inappropriate users who use the app to harm and harass other users. While I have certainly encountered these types while using the app, these security features do help a lot to keep them away.
Creating a Room on Tiya: Private and Public Spaces
Creating rooms in the app is as easy as chatting. I create rooms when I want to invite certain people, but rooms are also great public spaces that can be discovered by anyone. Depending on the setting that I want, I choose either the "Invited Only" or "Everyone" option.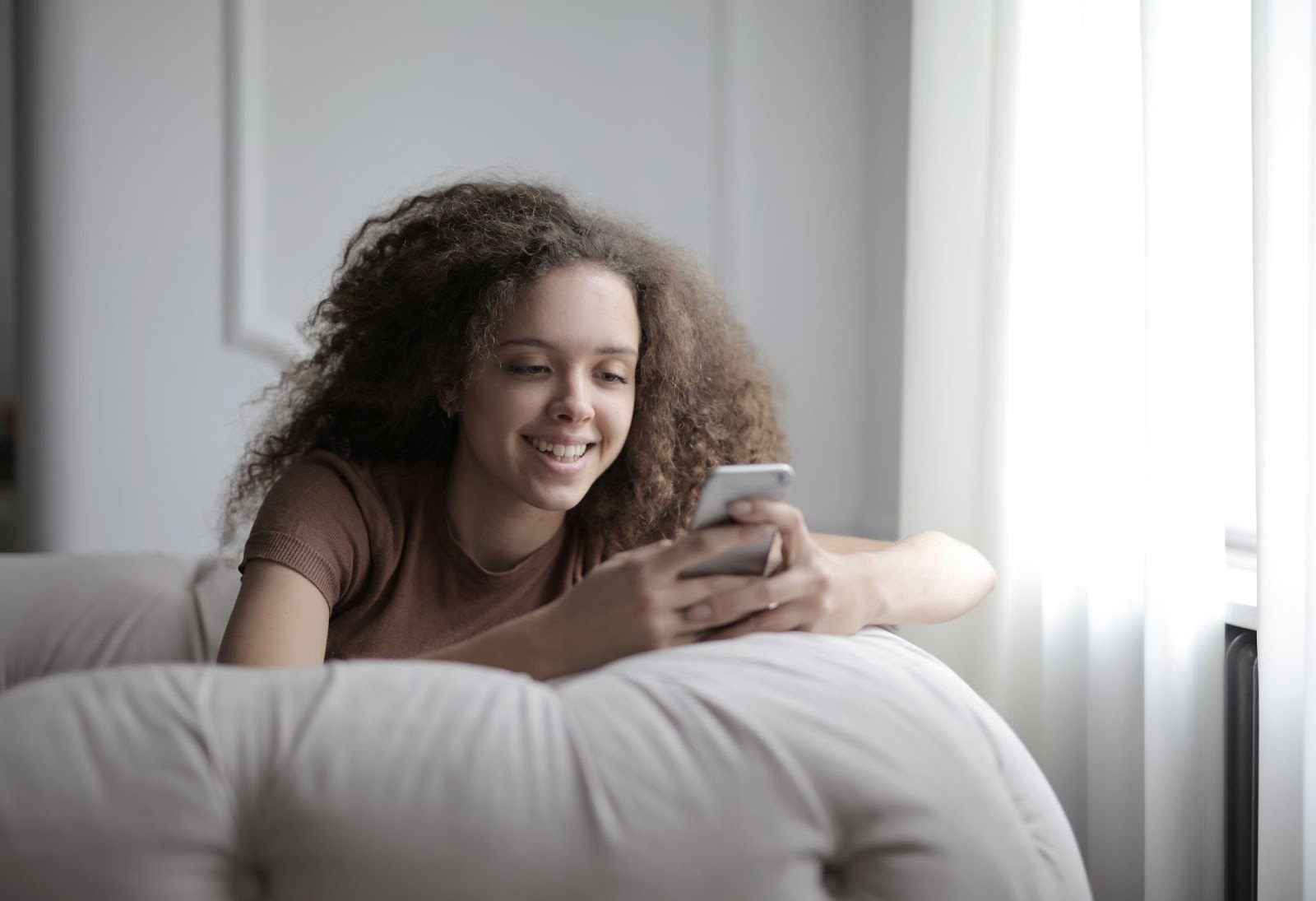 Rooms can host up to 10 people maximum. In rooms, users can play mini-games such as Sweet Crush and Ludo, both fun games that are native to the app.
If users in the room want to form teams on third-party games, rooms are great places to share their information and start a game.
Popular games include Among Us, Roblox, Minecraft, Fortnite, Call of Duty, Pokemon Go, PUBG, League of Legends, Clash of Clans, Free Fire, Genshin Impact, and Brawl Stars. All I have to do is choose the game and indicate the game ID which users in the room can see. Then, you can proceed with the game.
Features People Love in Rooms
I soon became part of various groups a month after using and socializing on the app. The best thing about creating rooms is that it allows me to invite people from groups I am part of to join a certain room.
This is especially helpful if the game I am playing is specific to the number of players, such as Among Us and PUBG.
The simple controls at the bottom of the rooms are the text box where you type your message, the microphone (which is automatically turned on once you join a room), and the share button which can be used to share the room with friends, groups, or on social media via links.
Building Your Network With Groups
Aside from Instant Chatting, I find that the best way to build my networks is to use the middle button found in the center of my screen. Pressing the middle button displays my avatar and topics including one-on-one matching, singing, 'Roast it', and trending topics.
Once I click any of those topics, the app will show me users who clicked on the same topics. I can choose among the users shown by the app. Sometimes, it could take a while for the app to come up with recommendations, so it's best to be patient.
On top of the screen is the search bar where I can choose from the trending groups recommended by the app. I can click on any group and join them. Unlike rooms, groups can host more than 10 people.
Joining groups can take some time, though. I am not automatically able to join a group because I have to wait for the approval of my membership. However, most of the time, my membership is approved instantly.
Moments to Love on Tiya
Aside from building networks, I enjoy creating Moments using the icon on the rightmost bottom corner of my screen. Moments are similar to tweets and posts which I can share with my friends on the application.
Moments can be a combination of text and audio of at least five seconds. It's a great way to share quotes, quick updates, and stories of my life to my friends on the app.
Conclusion
Tiya is a great app for gamers who want to connect and interact with fellow gamers around the globe. While it has room for improvements, when it comes to security and some glitches, developers are constantly working to make the app safe and secure.
See how Tiya works and decide for yourself if this app is a good fit for you.
Spanish version: Tiya – Chatea y juega con tus amigos