If you live far from your family members, then you must be using calling apps often. These apps are designed to make it easy for people to keep in touch. Most apps today also have a video calling option.
Calling apps have been on the rise due to the ongoing pandemic. Many people have been making use of Zoom calls to hold company meetings. However, it can be used equally well to keep in touch with friends and family.
In addition to Zoom, there are many more video call apps available today. One of the first video call apps Skype has become a little old school. Now plenty of new apps have taken over, and they are just as reliable, with even more features. Learn more about them below.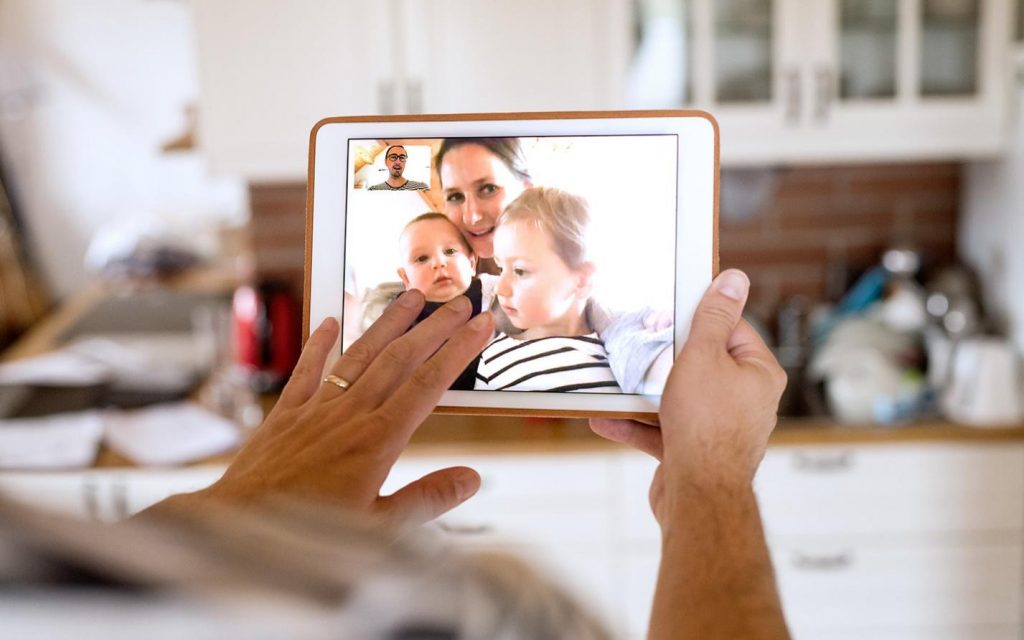 Google Duo
Most people have probably not heard of Google Duo, but it is a video calling solution that succeeded Hangouts.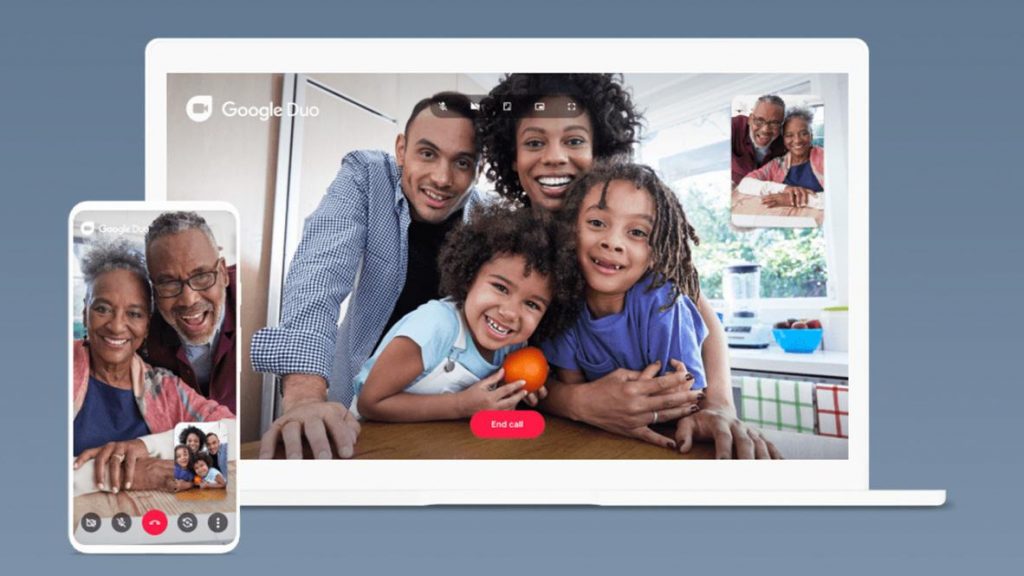 Google Duo is designed to take care of unstable and weak connections. The users find it simple and reliable. Plus, thanks to the grid view, you can see everyone in the group calls and talk to each other at once.
This is available on all platforms, on both phones as well as computers. If you pair it with Nest Hub Max that supports stand-alone comps, you will be able to include even your grandparents on the calls – it's that simple!
How to Download Google Duo
Google Duo is compatible with iOS and Android phones and tablets, smart devices, and from the web. If you want to download Google Duo, go to the Google Play Store. 
Type in "Google Duo" in the search bar. Once you see the app, open it and tap "Install." Note that you may be required to sign in with a Google account.
It's almost the same process for iPhone users. You can download Google Duo from the App Store. Look for "Google Duo," and when you see it on the results, click on the "Get" button.
FaceTime
The most popular video calling app for iPhone users is FaceTime. It introduced the world to video calls, boasting a well-designed interface that Apple is usually known for.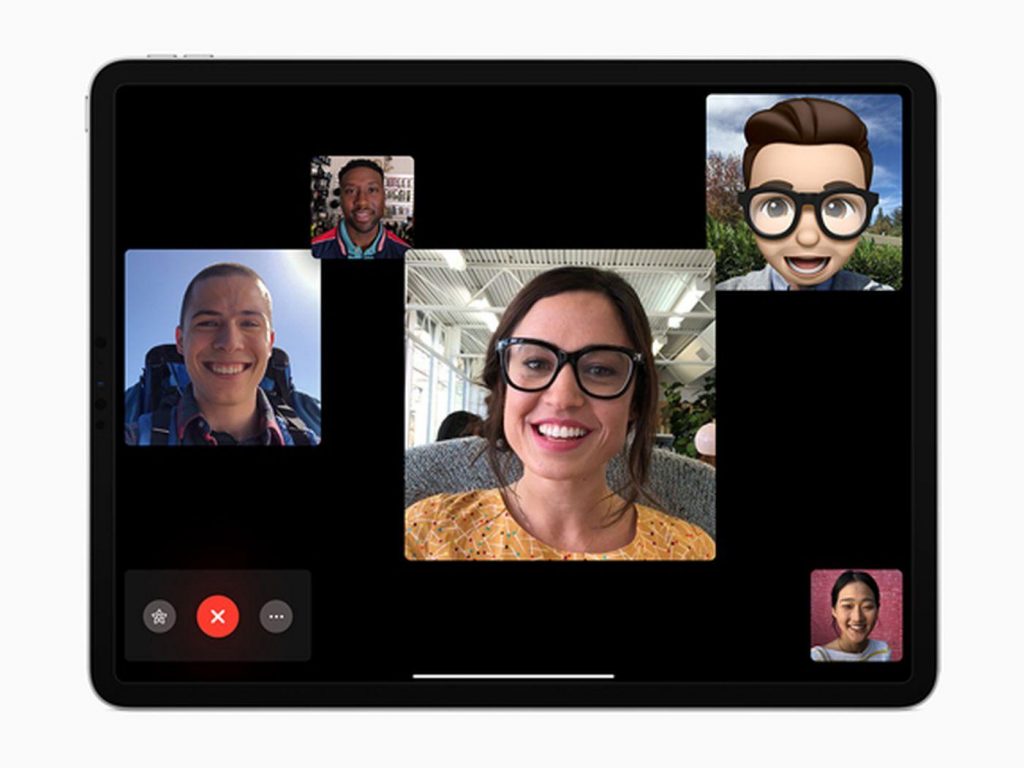 FaceTime comes with two communication options. FaceTime video allows users to enjoy a two-way video connection or more, with Group FaceTime. If you prefer an audio-only setup, you can opt for FaceTime Audio.
There are other features on this app that make it more fun to use, such as live photo capture and cartoon heads. You can also record your calls through the app.
How to Download FaceTime
To download FaceTime on your iPhone, head to the App Store.
Look for FaceTime and once you see the app and its blue logo on the results, click on the "Get" button.
Zoom
Well, we cannot talk about video calling apps and not mention Zoom, currently the number one app for calling. People find it easy to use, especially for meetings.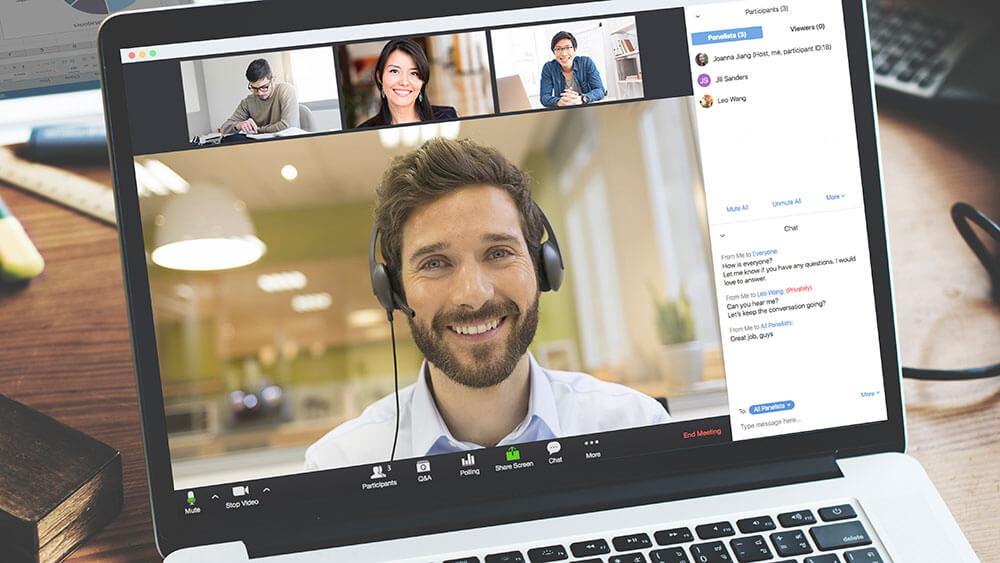 It is the ultimate app for office meetings because of its innovative features such as muting everyone so that one person can speak.
You can even customize your background to hide clutter, remove distractions, or showcase your branding. You and your teammates can efficiently schedule your meetings via Zoom Scheduler Extension or Plug-In for Outlook.
The real-time collaboration on Zoom allows multiple people to share their screens at the same time. The Touch-up My Appearance feature enhances your entire look and makes you look more polished before you join any meeting.
How to Download Zoom
You can download Zoom on your PC and Zoom Extension for Browsers that allow you to access the program from your browser or Google calendar.
If you want Zoom on your mobile device, go to the Google Play Store. Android users must search for "Zoom Cloud Meetings" and tap "Install" once they find the app. 
For iOS phones, you can download Zoom from the App Store. Look for "Zoom Cloud Meetings" and click on "Get" beside the app's name.
Signal
This app is great owing to its privacy settings, which makes it extremely secure. It was designed by a non-profit company, which focuses on user development and support, plus privacy.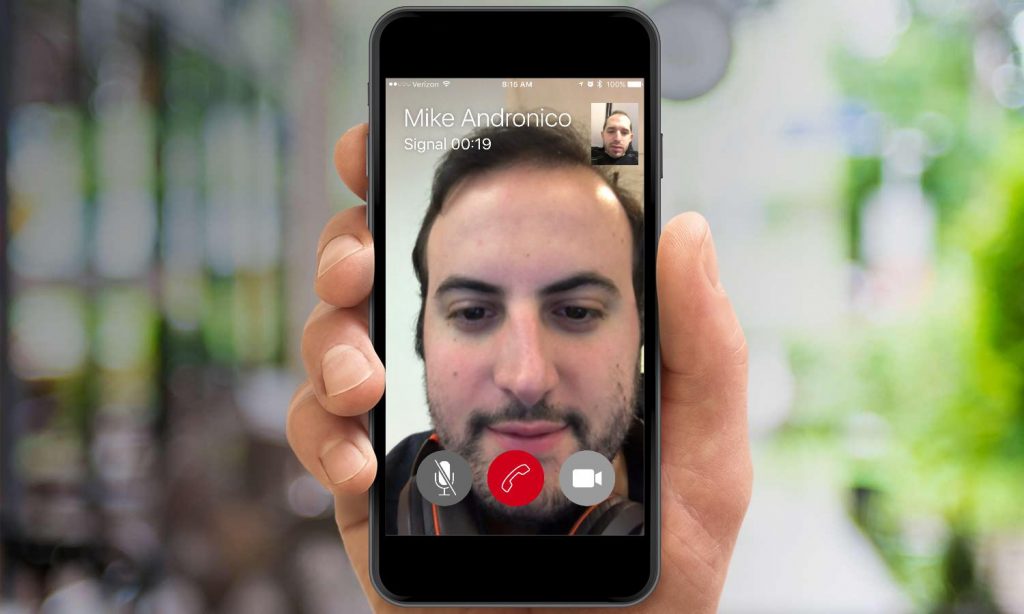 It is, however, limited to one-on-one calls only, but has been reported to work very quickly. Also, it is known to be reliable even with slow networks.
You'll appreciate the Dark and Light mode options offered by Signal.  You can use the app on your phone, tablet, laptop, or any other device at the same time.
How to Download Signal
Signal must first be activated on your phone before you can use the desktop version.
If you're an iPhone user, you can download Signal from the App Store. Look for "Signal – Private Messenger" and then click "Get."
For Android users, search for "Signal Private Messenger" on the Google Play Store. Once the app appears on the results, open it and tap "Install".
WhatsApp
WhatsApp is not only reliable but is also probably the most popular video calling app around. It stands out for its solid platform when it comes to video calling. It is also known for its encrypted connections.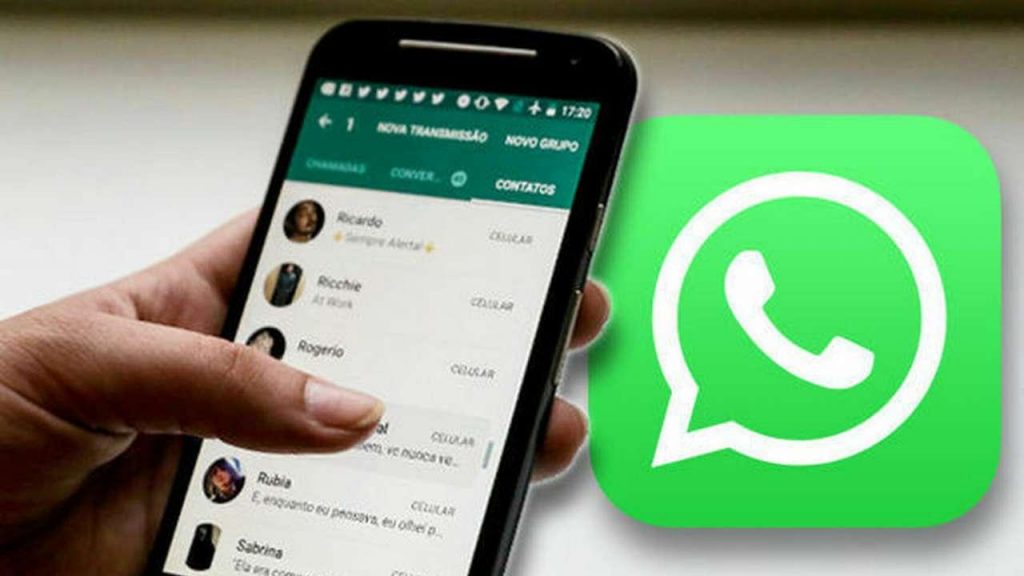 WhatsApp was acquired by Facebook in 2014 and rose rapidly in popularity – thanks to its easy-to-use platform. The fact that there are no charges for messaging is also a huge plus.
Currently, WhatsApp is used by over 2 billion people around the world, and reportedly India alone has hundreds of millions of WhatsApp users.
Some of WhatsApp's most popular features are the disappearing messages function, payments feature, QR code, advanced search mode, and dark mode. You'll also enjoy the extensive group support for video calls and the permanent mute option for chats.
How to Download WhatsApp
WhatsApp is easy to download on your device. You can get the Windows version from the Microsoft Store. But it's better if the app is on your mobile phone.
To download WhatsApp on your Android phone, go to the Google Play Store. Look for "WhatsApp" and when you see "WhatsApp Messenger," open it and tap "Install."
Installing WhatsApp on your iPhone is also easy. If you're an iOS user, open the App Store. Search for "WhatsApp" and click on "Get" beside the app's name.
Skype
This is one of the first few video-calling apps that many people used and relied on in the early 2000s.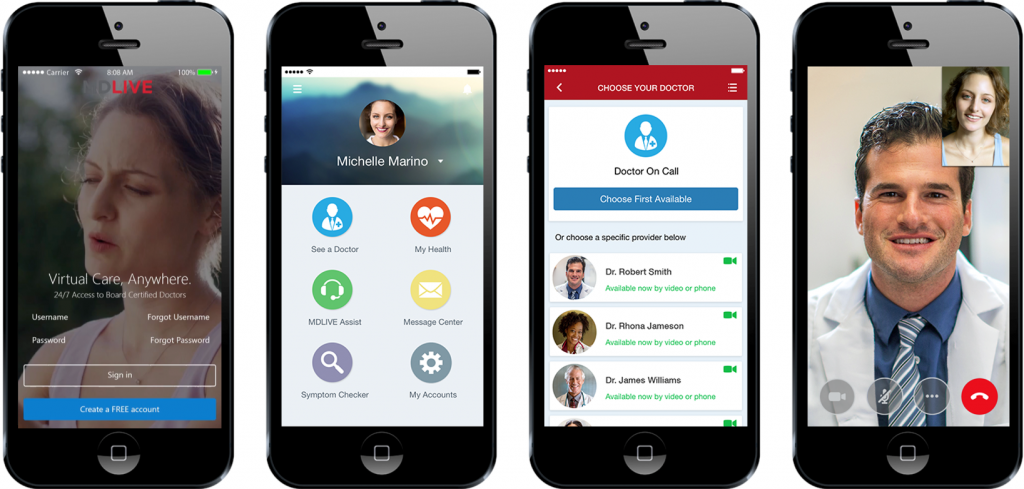 It has grown immensely since then and has over 600 million users globally. It can now be used on both computers as well as mobile phones, which makes it very popular.
Although it is one of the oldest video calling apps, it lacks a cutting-edge platform in comparison with other players.
Though other apps have many enticing features, many people still trust Skype and use it often.
How to Download Skype
If you are on PC almost all the time, Skype is friendly on Windows, Mac OS X, and Linux. If you want more convenience, get Skype's mobile version for your Android and iPhone.
Android users should head to the Google Play Store. Type in "Skype" in the search bar and choose "Skype – free IM & video calls" from the results. Tap "Install" and follow the rest of the instructions to complete the entire installation process.
Enjoy Skype on your iPhone. Search for "Skype" on the App Store and once you see "Skype for iPhone" on the results, tap "Get" beside the app.
Discord
If you are looking for a fun and interactive app to use for video calling, then Discord should be on the top of your list.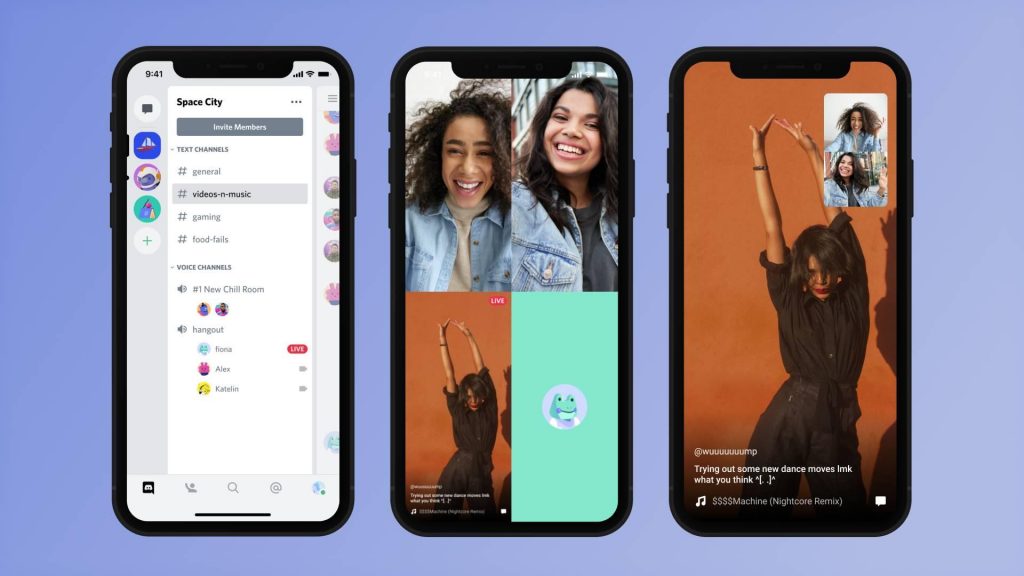 Here, you can play games while you chat with family and friends. No wonder it is a huge hit with teenagers and has more than 140 million users to date.
Apart from having a video chat with friends, you can also listen to music together, collaborate on visual projects, and run team meetings. What's even more fun is hosting a virtual game night especially with the Jackbox Party Pack games on PC.
Discord is free to use, but if you want to access more features like HD video, the premium subscription tier costs $9.99 per month or $99.99 per year.
How to Download Discord
From topic-based text channels to virtual gatherings, you can enjoy the services of Discord on your iPhone or Android phone. It is also available on Linux and Mac.  
To install Discord on Android, open Google Play Store. Search for "Discord" and once you find the app, tap "Install." Expect in-app products that cost $1.99 to $274.94 per item.
iOS users can go to the App Store and look for "Discord." From the results, you'll spot a purple logo with "Discord – Talk, Chat, Hang Out" beside it. Tap "Get" and follow the succeeding instructions to complete the installation.
Conclusion
With all these video calling apps available today, you no longer have to fear being away from your families and friends.
These apps are able to bring people together and prove that virtual bonding works wonders.