You can never go wrong with watching TED talks to fuel your day. And if you download the TED app, you can access inspiring videos while traveling to work or doing other things at home.
Apart from coffee, TED talks really pump me up in the morning. They're like a virtual life coach that injects new ideas into my head and boosts my mood. We all need a positive reminder once in a while.
Even if your plate is full in a fast-paced world, it's easy to access TED's motivational content. Here are the other reasons why it's time to install the app on your phone.
About TED Talks
How to Download the TED App
Features of the TED App
Navigating the TED App
Watching on the TED App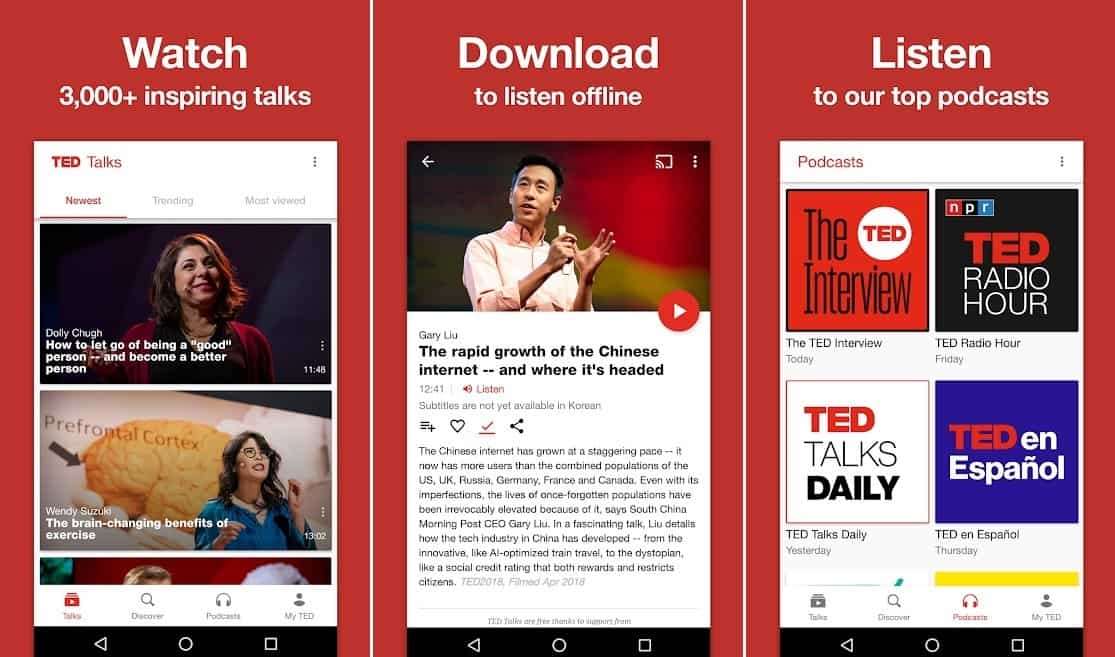 About TED
TED is a media organization owned by the TED Foundation that publishes motivational talks online for free consumption. TED started with talks that revolve around technology and design. It eventually branched out to cultural, humanitarian, political, academic, and scientific topics.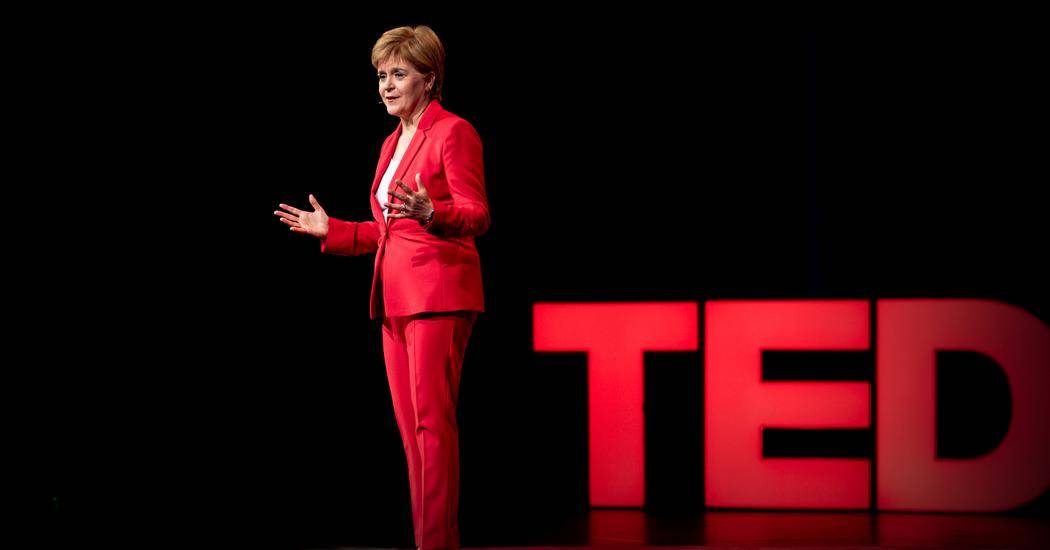 American architect Richard Saul Wurman developed the concept of the TED conference with British-American broadcast designer Harry Marks. TED stands for Technology, Entertainment, and Design. TED events spread throughout North America and in Asia, Europe, and Africa.
TED Talks became available for free viewing on TED.com under an Attribution-NonCommercial-NoDerivatives Creative Commons license. However, if you will use TED content for commercial purposes, you will need to get a license first.
TED is sustained by various revenue streams, including corporate sponsorships, conference attendance fees, licensing fees, foundation support, and book sales. Companies such as Google, Goldman Sachs, GE, The Coca-Cola Company, and AOL, sponsor TED events. However, they are not involved in the creative direction of the event to keep TED independent.
TED.com
The TED app is basically the mobile version of TED.com, which is the first home to TED Talks content. Under the theme "Ideas Worth Spreading," TED Talks feature groundbreaking knowledge and research. It garners more than 3 billion views annually.
The TED Talks you see on the website or on the mobile app are curated and edited. This means that the videos you consume have fewer "ums" and "uhs" and other unnecessary utterances. TED assures its audience that the speakers' messages will never be distorted.
TED Talks are the speeches from TEDx events, TED conferences, and partner events and salons held in the NYC World Theater. With the TED app, I feel like I am attending a conference from home.
How to Download the TED App
I am able to watch TED talks anywhere because the TED app can be synced to my mobile phone and tablet. If I am watching with friends and family, I simply connect my iPhone to a larger screen through AirPlay.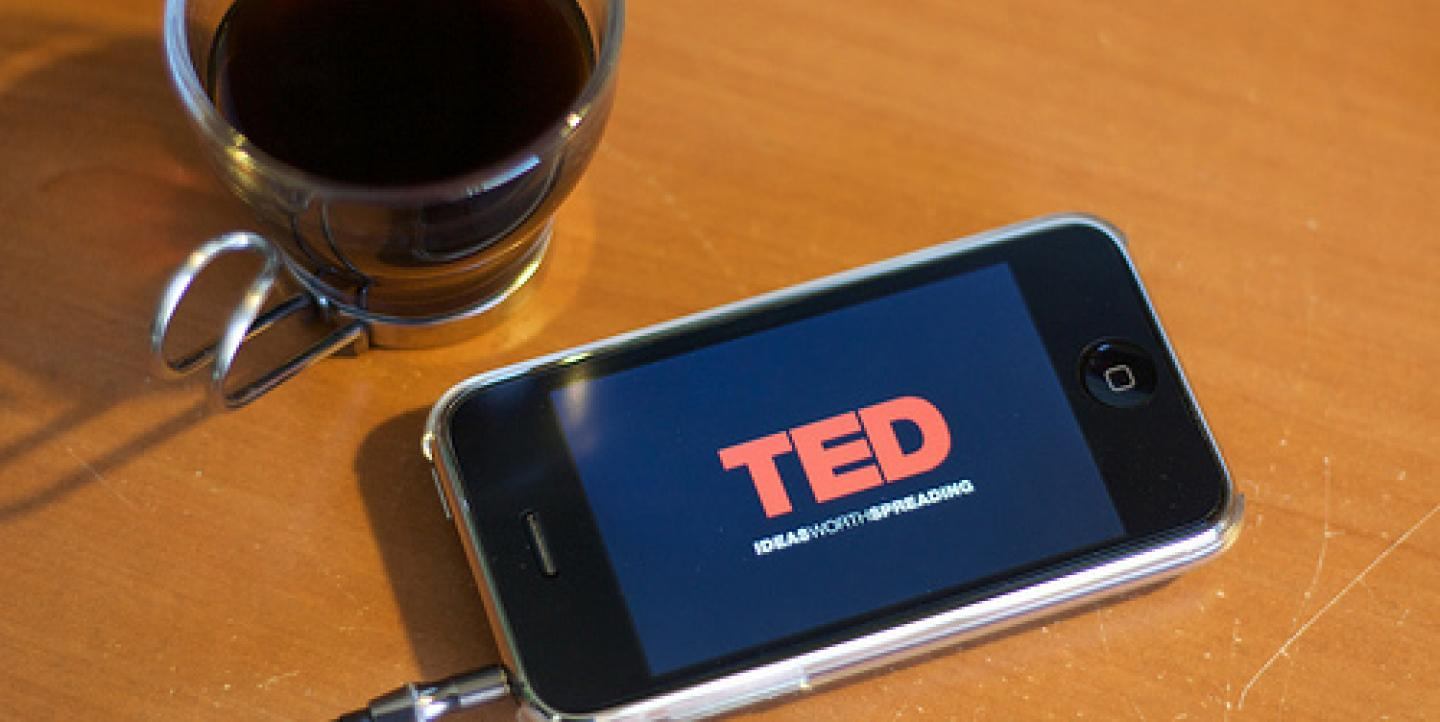 iPhone users can download the app from the App Store. Just look for "TED" by TED Conferences LLC. When it appears on the screen, tap the "Get" button.
Open the Google Play Store if you're an Android phone user. Search for "TED" under the Education category. Once the app's name appears, open it and then tap "Install."
The 18-minute TED Talks are available in more than 50 languages. The app contains a great catalog of free content. Downloading videos for offline viewing is okay for up to 1GB of storage space.
Permissions and Compatibility
Once you have the TED app on your phone, note that it has access to your USB storage and Wi-Fi connections. It can also read the contents of your USB storage, receive data from the internet, and automatically run at startup. It will adjust your audio settings and prevent your device from sleeping.
The TED app is compatible with iOS 11.0 or later for iPhone, 11.0 or later for iPad, iOS 11.0 or later for iPod Touch, and tvOS 11.0 or later for Apple TV. If you're an Android user, you can send the videos to your home entertainment system via Chromecast or with Android TV.
In terms of privacy, the app has access to the personal details that you provide when creating an account, subscribing to TED, and entering information through a form based on a specific purpose. Your IP address, tracking information, and other data related to using TED are also not hidden.
Features of the TED App
The TED app is not complicated to use. I can easily browse through its collection of audio and visual resources.
The app allows me to choose from curated playlists. I can also create my own custom playlist according to my timeframe.
TED's mobile app is convenient too. I can bookmark talks for viewing later. I can also download the talks and audio and then view them offline.
I can sync my saved TED talks on all devices. What I like most about the TED Talks video library is it is equipped with subtitles.
Podcasts
When you download the TED app, it also comes with podcasts.
You can access episodes of the TED Radio Hour podcast, produced by TED and NPR, and its new podcast Sincerely, X, which features ideas shared anonymously.
Navigating the TED App
When the TED app is on your phone, you can easily access the "My TED" section. Just tap the "My TED" icon that features the head of a person. It is in the bottom right of the screen.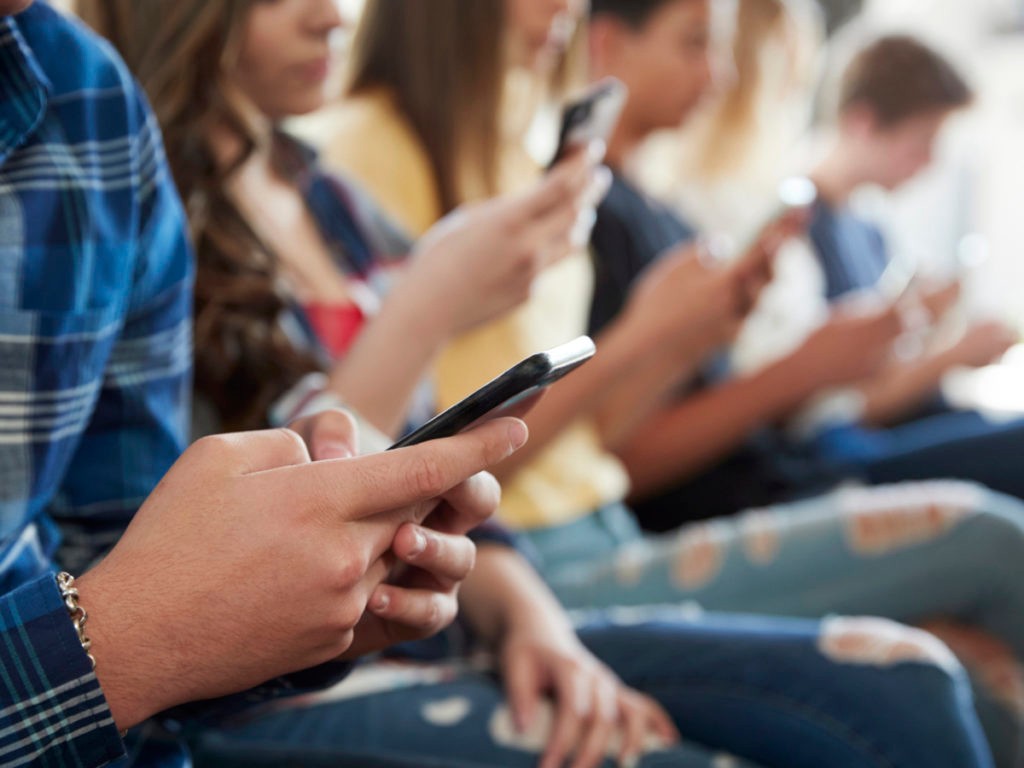 The "My TED" section shows my name and my picture. It also displays "My List," which refers to my custom list of videos I like. The "Likes" are the videos I saved to view later.
Meanwhile, "Downloads" are the videos I downloaded for offline viewing. The last one is "History" which shows the videos I've already watched. To the left of the "My TED" icon for "Talks," the section that contains all the TED Talks videos.
Beside it is "Discover," which has the magnifying glass icon. It acts like your search tool when looking for specific topics, speakers, or videos. The "Podcasts" button will direct you to the podcasts featured on the app.
Playlists and Sharing
One of my favorite features of the app is the Playlists. With Playlists, I can organize the videos I want to watch according to their categories or my schedule. Since the app has its own playlists, I can also choose from its recommended videos based on the topic.
Some of the TED Talks collections are categorized as Technology, Entertainment, Politics, Arts, Culture, Business and Work, Global Issues, Science and Medicine, and Education. While the app allows free consumption of the videos, using them elsewhere has rules. The videos can be shared based on certain conditions.
You can share the videos for personal use as long as you don't edit them or use them for advertising. Meanwhile, if you will use a TED talk for commercial purposes, the program called TED@Work enables curation and metadata designed for organizational use. Otherwise, TED talks can be viewed by groups, classrooms, and non-TED conferences for educational purposes.
Watching on the TED App
I find watching TED Talks addictive. It must be the succinct format that does not overwhelm you with hard-to-digest information. The content is accessible and free to watch.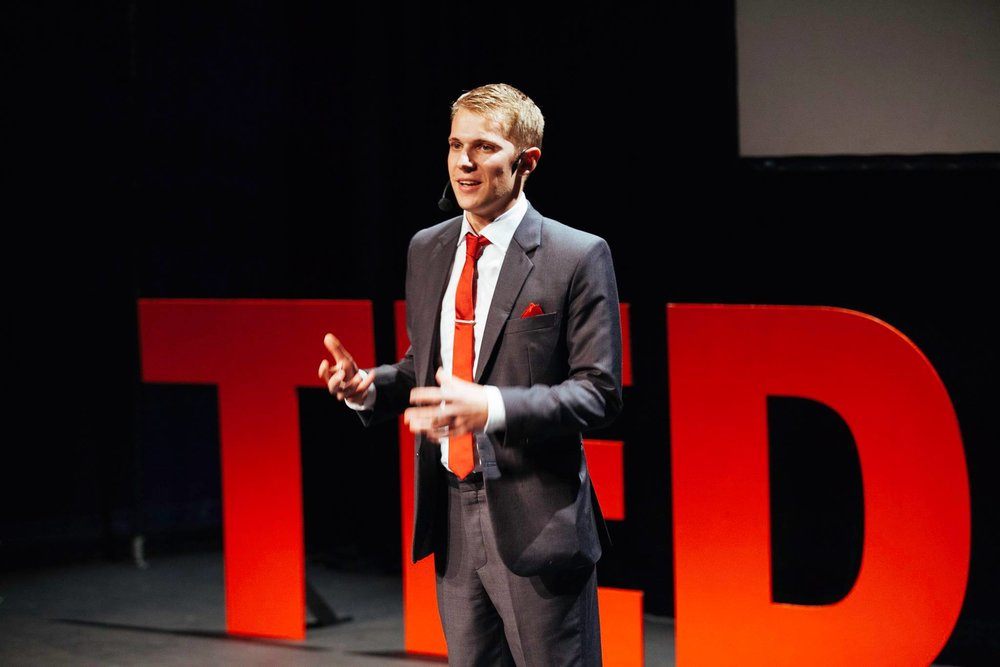 The subjects of TED Talks are wide-ranging, from medicine to birds to the arts. Some cover global issues like climate change. Some touch on gardening or why people laugh.
Many of the TED Talks I've watched are science-backed but the speakers were able to express their thoughts in a less intimidating yet powerful manner. Elizabeth Gilbert's "Your Elusive Creative Genius" and Malcolm Gladwell's "Choice, Happiness & Spaghetti Sauce' are some of the most viewed TED talks that can be viewed on the app.
Some of TED's past speakers include Stephen Hawking, Jane Goodall, David Cameron, Bill Gates, Bill Clinton, Pope Francis, and Jeff Bezos. Nobel Prize winners have also graced the stage of TED. The list includes Al Gore, Jody Williams, James Watson, Daniel Kahneman, and Kary Mullis.
TED Content Guidelines
TED doesn't simply invite speakers and publish videos. It sets standards for content to ensure accuracy and transparency. TED approves presentations with claims that are based on information heavily scrutinized by experts.
Those claims must also be supported by statements. TED's curators serve as fact-checkers and advisors. They make sure the content reflects the current knowledge in a field.
According to TED, there are big ideas that must be simplified. The goal of TED's content is to make theories and concepts accessible to a wider audience. TED also welcomes questions and feedback from the audience.
Conclusion
Instead of scrolling through social media, install the TED app on your device and consume worthwhile content. The app features over 3,000 videos and life-changing curated playlists.
With content covering a range of topics delivered by influential speakers, the TED app will get your day started on a brighter note. It allows you to enjoy the world's best ideas at your fingertips.