It was challenging to keep track of where I saved which file across all my apps and devices. Thankfully, the Synology Drive app helps me organize, share, and sync my files in one storage space.
Synology Drive allows me to edit files directly from the app and automatically sync the changes across different devices I use. The app also has a collaboration feature to improve team productivity and efficiency.
This app has a lot more to offer. Learn more about Synology Drive and its features in this article.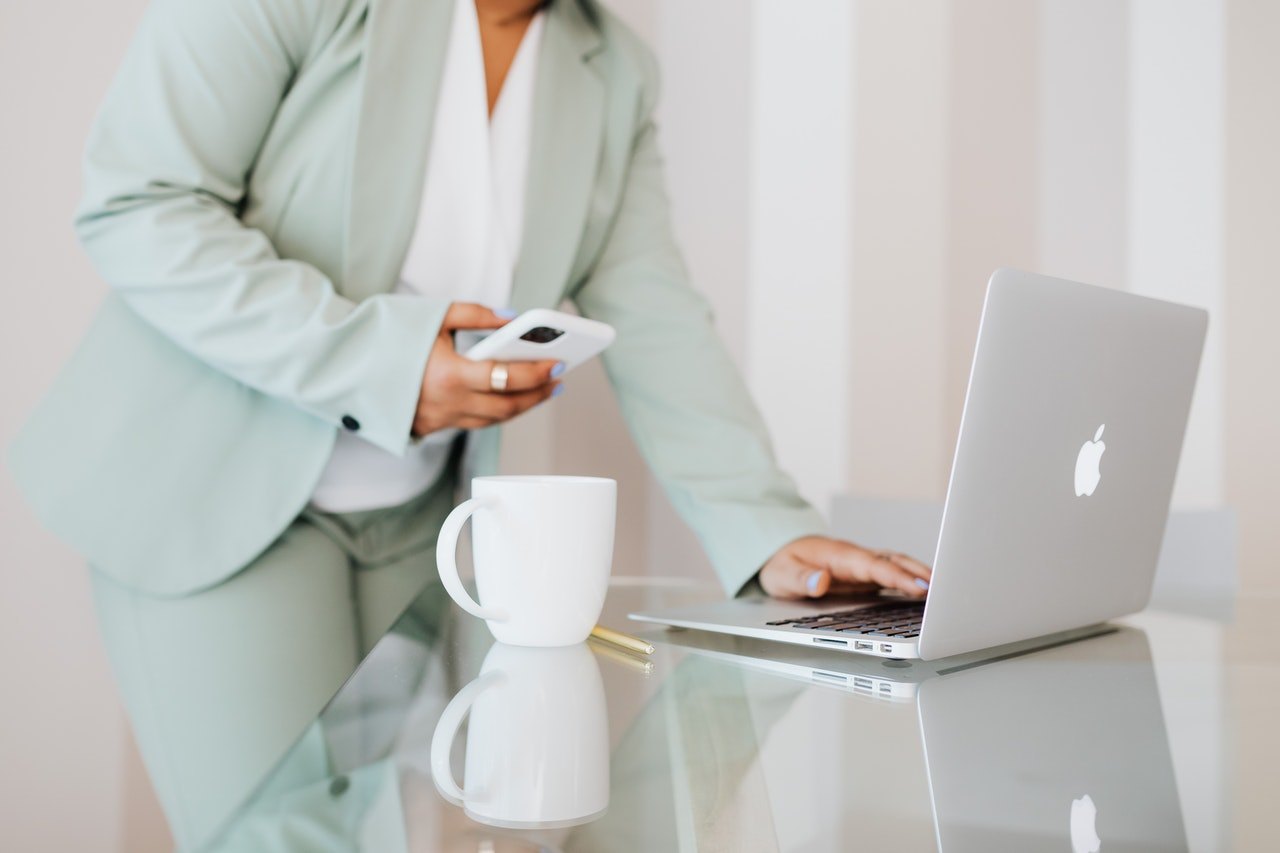 Discovering the Synology Drive App
When I began using Synology NAS (Network Attached Storage), organizing my files became easy, with everything at the tip of my fingers. This was made possible through the Synology Drive app, a tool launched by Synology, Inc. in 2017.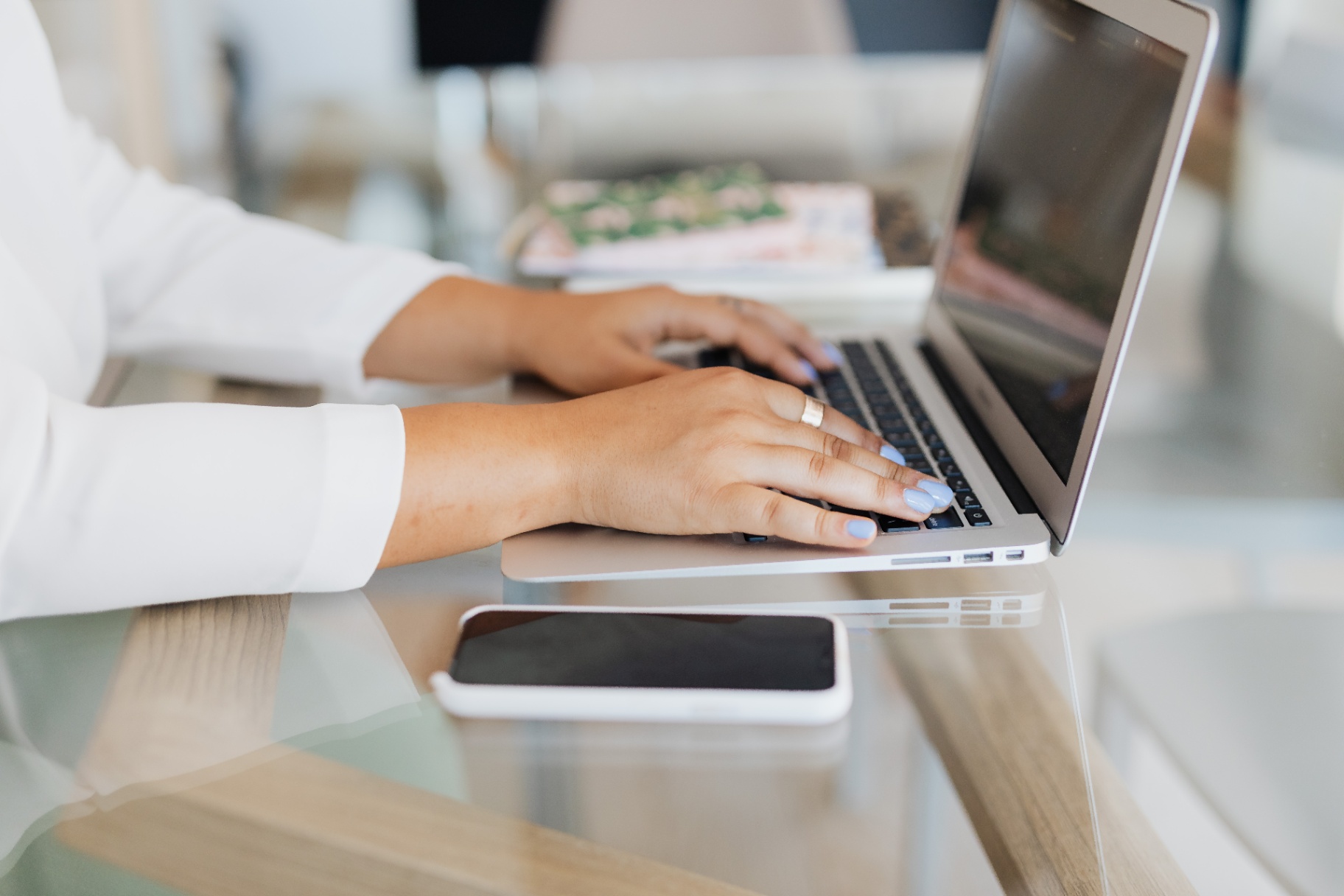 The company wanted to have an app that focused on syncing files between computers or devices and the Synology NAS using the internet. Synology Drive primarily functions as a file manager for different file types like documents, images, videos, audio, etc.
I could access the files whenever and wherever, especially with the Synology Drive app on mobile devices. The changes on the files on Synology Drive would be reflected even when I open them on a different device.
Synology Drive's Availability
Synology Drive is a tool in the Synology series and was launched for computer devices only at first. Eventually, the company released it as a separate app for mobile devices. Today, it is available for download on the Google Play Store and the Apple App Store.
The features and functions of Synology Drive are entirely free as long as users have a Synology NAS account. Although, new users are also encouraged to sign in or create a Synology NAS account to enjoy the app.
Starting With Synology Drive App
Upon installation, the app provides an overview of its main features. It focuses on how I can save, transfer, and share files across devices and Synology apps. The app also included its privacy policy and account sign-in.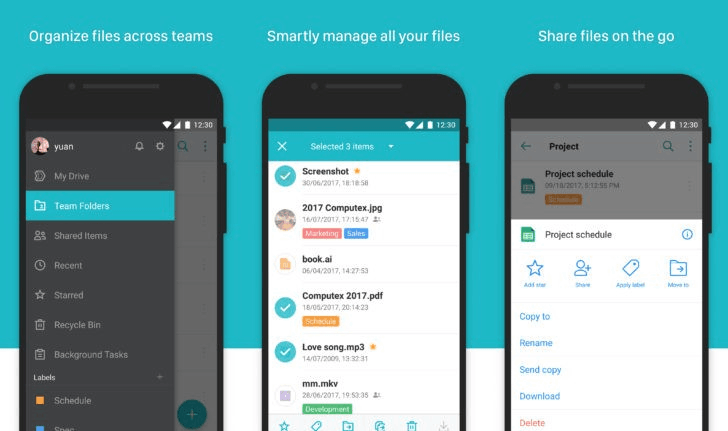 Synology ensures that they protect the privacy of its users by not collecting any private data. Instead, the app only gathers the required device information and crash logs via Google Firebase to improve user experience.
Synology NAS Account
It is a requirement to have a Synology NAS account to use the Synology Drive. The app asked me to sign in on my respective Synology NAS account using my account, address, or QuickConnect ID and password.
Also read: DiskDigger App – Learn How to Recover Files
Cloud Service Integration
Since I have several cloud storage spaces, I often forget where I uploaded a specific file I'm looking for.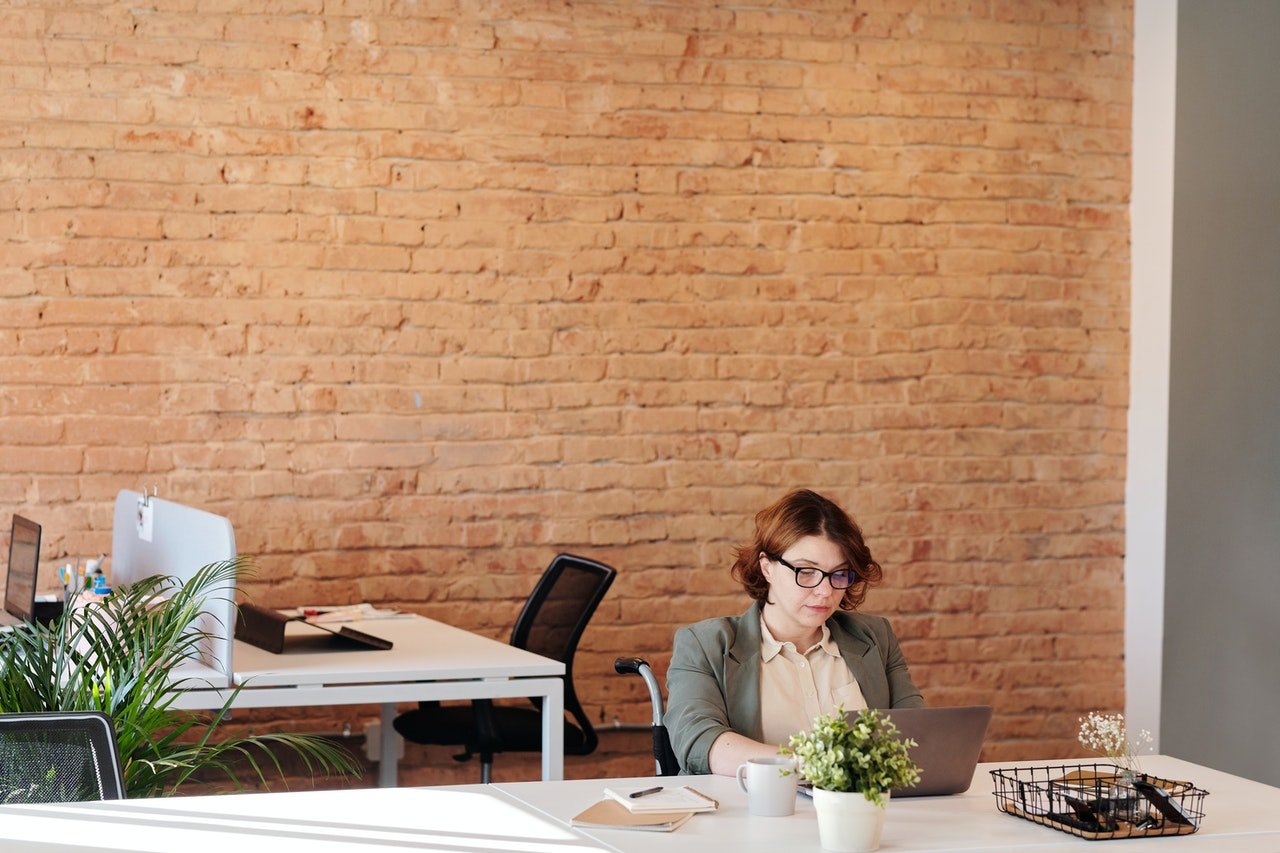 Synology Drive is an excellent solution to my problem as it integrates with several cloud services wherein I can sync files to and from them.
Cloud Services
Some of the cloud services are Amazon Drive, Google Drive, Box, Microsoft Azure, Microsoft OneDrive, WebDAV, etc. The files on Synology Drive can be opened and directly edited there. The app provides a user-friendly display when I open documents, slideshows, and other file types.
Exploring the Primary Tabs on Synology Drive
Like other files storage systems, Synology Drive automatically sorts the files into several groups – My Drive, Team Folders, Shared Items, Recent, Starred, and Recycle Bin. The My Drive folder contains all my personal files saved or uploaded on Synology Drive.
Team Folders show all the files and documents shared within a group or team in Synology. It is a collaborative storage space for the team for easier access to the files necessary for team tasks.
Meanwhile, all the personal documents or files shared directly by others are in the Shared Items folder. Finally, the Recent folder shows all the files I have recently opened, uploaded, edited, or shared.
It is also possible to bookmark important files on Synology Drive by clicking the star icon. Bookmarked items can be found in the Starred folder for easy access. Lastly, the Recycle Bin folder holds recently deleted files.
Data Backup
One thing that Synology Drive gives importance to is the accessibility of files for its users.
With Synology Drive, I do not have to worry about accessing files I mistakenly deleted with the help of the Synology Drive Server as it backs up my files.
In addition, I can manually backup my files by scheduling them during off-peak hours. It is also possible to back up my files to multiple destinations to assure accessibility whenever needed.
Also read: Nox Cleaner App – Gain More Storage Space
Uploading Files on Synology Drive
True to its goal to provide convenience to its users, Synology Drive makes it easy to upload files onto the drive.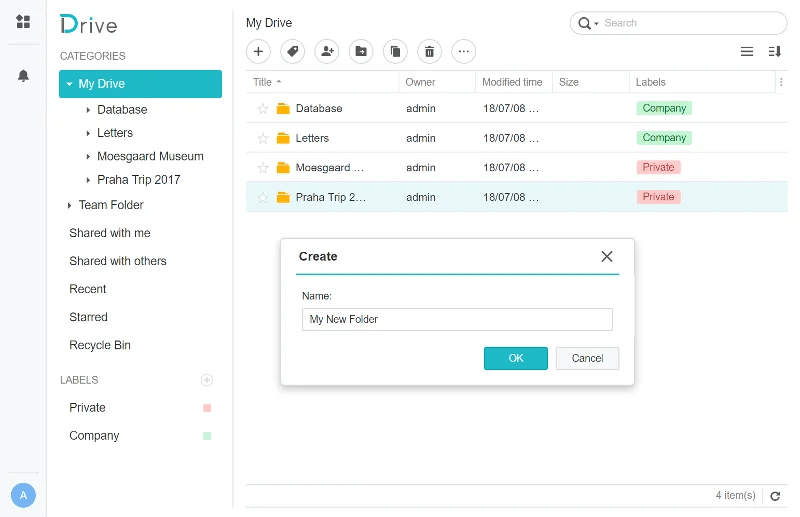 First, I open the app and search for the folder where I intend to place the file. Then, I click "Upload." Another option to upload is to go to the file's original location and look for "Synology" in the search option to upload the file.
A third option allows me to use the "drag and drop" motion to upload and transfer the file directly to a Synology Drive folder when on my computer.
I can also go to the Settings tab and look for "Browse files from a local computer with File Station." The app then shows the local file storage, where I have to search for the file to upload.
Skip or Overwrite
Every time I upload a file on the drive, I also have to consider whether I want to "Skip or Overwrite". The app mentioned that I should select "Overwrite" if I want to overwrite files and folders with the same name in the destination. Otherwise, I can select "Skip."
File Upload Requirements
Synology Drive only allows up to 1,000 files in the upload queue. In addition, the app only allows me to upload up to 2 GB of files at a time.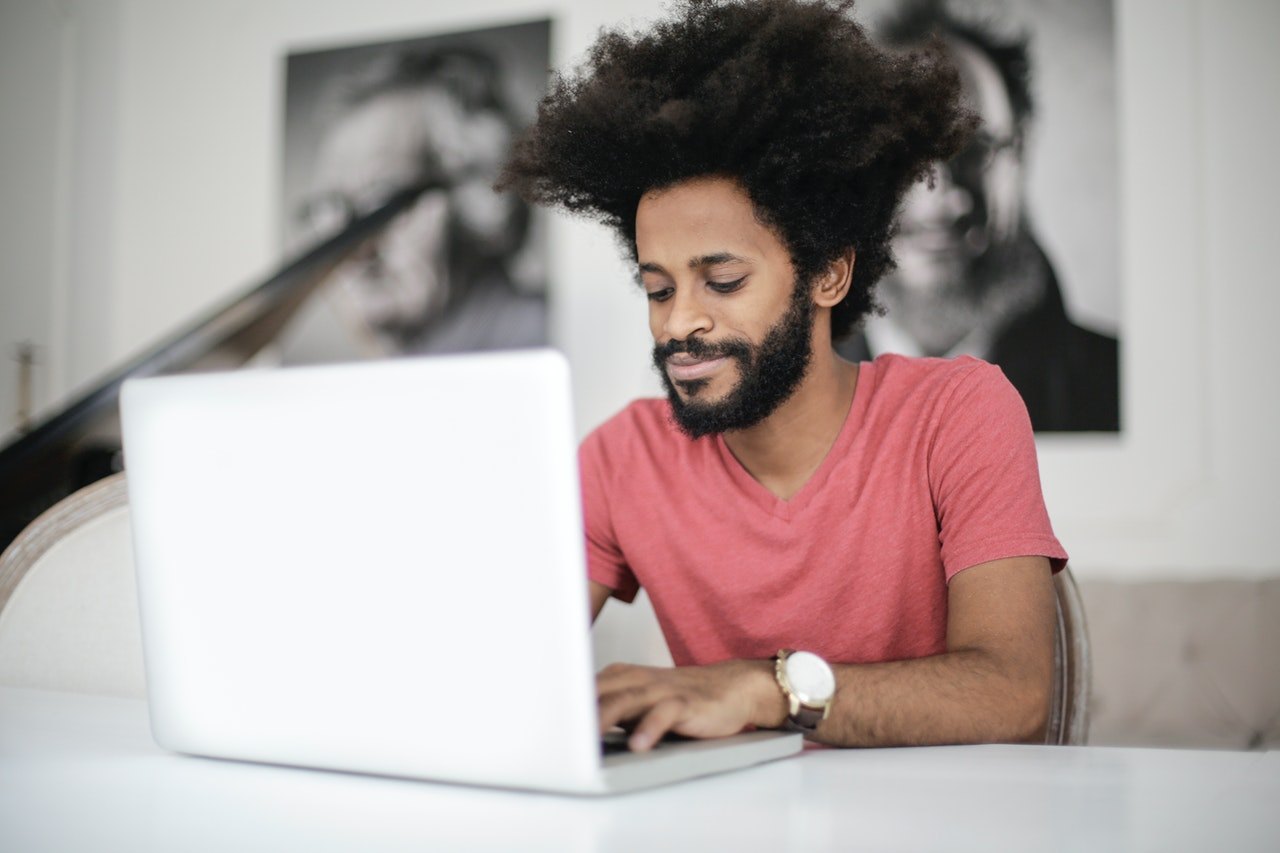 However, when using the desktop version, I could upload files exceeding 4 GB if I use Google Chrome, Safari 5.1, and Firefox.
Strict File Name Requirement
The app also has a strict file name requirement. It supports several special characters like slash, period, colon, quotation mark, question mark, etc. In addition, the file should not start with an underscore.
Sharing Files on Synology Drive
Synology Drive claims it is an ideal sharing solution for home offices, SMBs, and enterprises with multiple branches because of its easy-sharing feature. With just the file share link, I can send and share the files with others.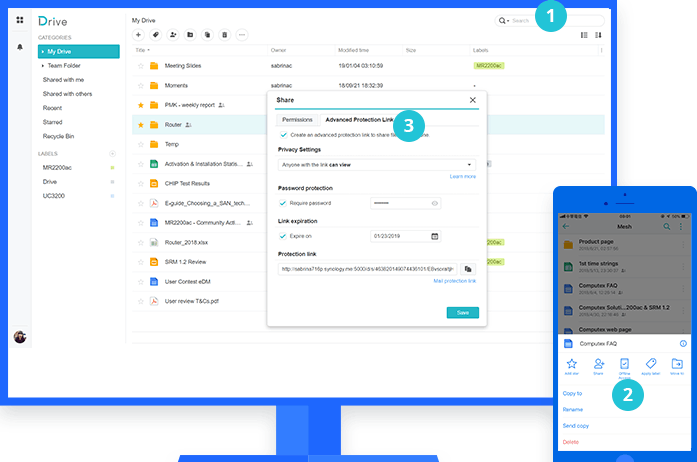 Aside from sharing files, I sometimes use the share file link to request my team members to upload specific documents for my reference.
To share the file, Synology Drive instructs me to select the file or folder, look for the Action menu, and tap on "Share file links."
The app will provide a link I need to copy and send to other users. Synology Drive also provides an option where I can choose to get the QR code instead, which I have to save to send to an individual or team.
Sharing Files Options
I like that I can customize the share file link on Synology Drive to add more protection to the file. I can set the validity period to determine how long a shared link will still be active after creating it.
Moreover, there is an option where I can allow a specific number of times that a user can access a shared link. However, I can just share the file directly with a user by locating or searching their name in the team.
For added protection, Synology Drive allows me to create a password for the shared file links. This works best for non-team members or non-Synology users. In this case, I just have to share the link with them and the corresponding password.
Also read: File Manager – How to Use and Download This App
Syncing Files on Synology Drive
One of the main features of Synology Drive is its file syncing function. This means that I can edit a document, remove a file, and reorganize a folder on the drive with a particular device and it will automatically reflect on my other devices as well.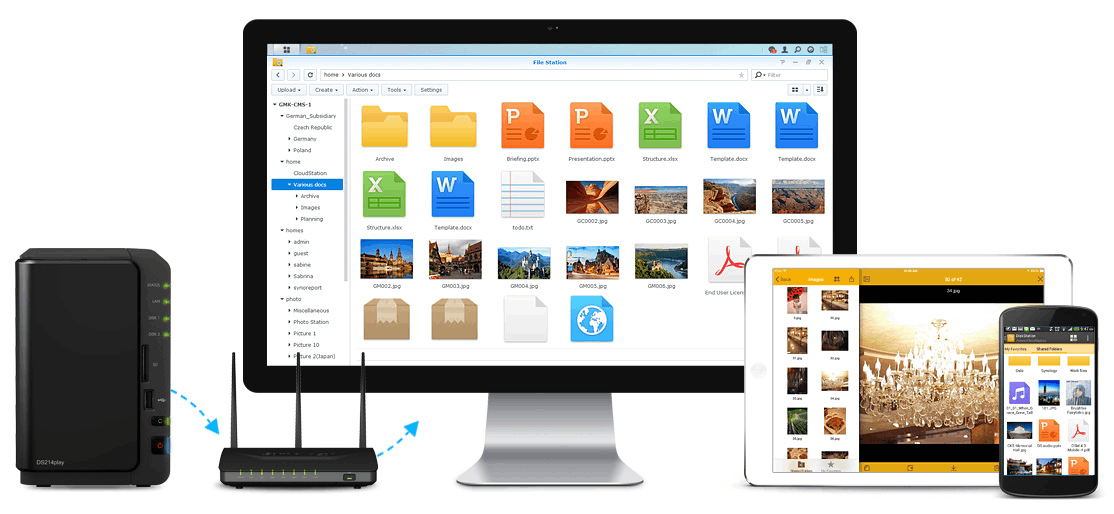 The synchronization feature works even between the desktop application and the mobile application. This "On-Demand Sync" feature allows me to see all the files saved, edited, removed, and reorganized across different devices.
Another thing I liked about Synology Drive is that it does not automatically download the file to my device, even if it automatically syncs them. Thus, I can check out files on Synology Drive without taking up storage space on my phone.
Teams and offices on Synology NAS can also sync files between NAS devices in real-time using the Synology Drive ShareSync feature.
File Collaboration on Synology Drive
As I mentioned, I can open and edit a file directly from the Synology Drive app. However, the app offers a feature that enables everyone to edit the file, document, slides, or sheets simultaneously.
I find this file collaboration feature extremely helpful whenever I work on a report with my teammates. There is also a feature where we can leave comments on specific document parts to streamline a discussion.
Another benefit of this collaboration feature is that the files are automatically saved, so I don't have to worry about any unsaved documents. Moreover, the changes on the file will also be synced with different devices in real time.
Conclusion
The Synology Drive app is an excellent solution for organizing, syncing, and sharing files. In addition, the app allows its users to share files with others with added protection through passwords or validity expiration.
It is also known for its file synchronization feature, which automatically reflects the changes in a file or folder across different devices. There is also an avenue where teammates can work on a document simultaneously.