As a person who loves to binge-watch a good show, I am always on the lookout for great streaming platforms with a wide library of shows. I used to watch a lot of television, but for me, it's easier to stream shows using laptops, tablets, or other media devices.
However, the problem with solely using these devices is that they usually do not offer the content played on television. Fortunately, the discovery+ app has solved that problem and allowed me to bring back my love for television without actually watching TV.
Learn more about the discovery+ application, how it works, where to get it, and more. In this article, I'm sharing everything I like about discovery+.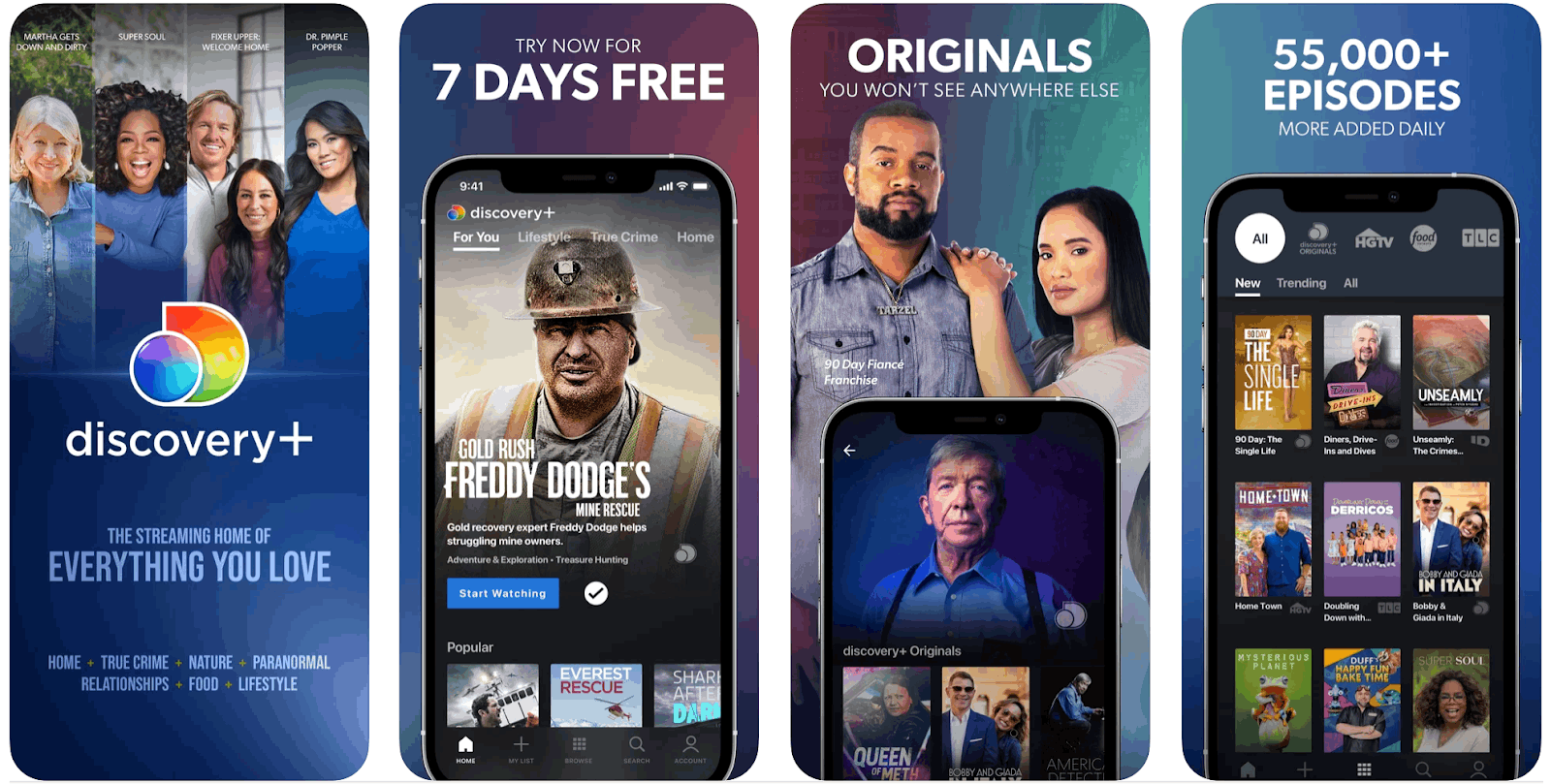 Discover New Shows to Love With discovery+
The discovery+ platform is a streaming service that lets me watch TV online. It features some of my favorite channels, such as The Food Network, TLC, Investigation Discovery, Magnolia Network, HGTV, and Animal Planet.
With over 2,500 shows and 55,000 episodes, I know I will not run out of shows to watch. New shows are added to discovery+ daily. Unlike watching television, I have access to an ad-free experience and enjoy viewing my shows without getting interrupted by commercials.
I have always dreaded watching commercials, so when streaming services became available, I jumped at the chance to enjoy television shows without the hassle of watching commercials.
Downloading discovery+ for Devices
You can find discovery+ available to download on the Google Play Store and the App Store. The app is free to download for both Android and iOS devices.
It has over 5 million downloads and an impressive 4.6-star and 4.9-star rating on both platforms, respectively.
Award-Winning Collection of Series and Genres
The platform also has an award-winning collection of the best natural history series' brought to us by BBC and Discovery Channel, including Blue Planet, Frozen Planet, and Planet Earth.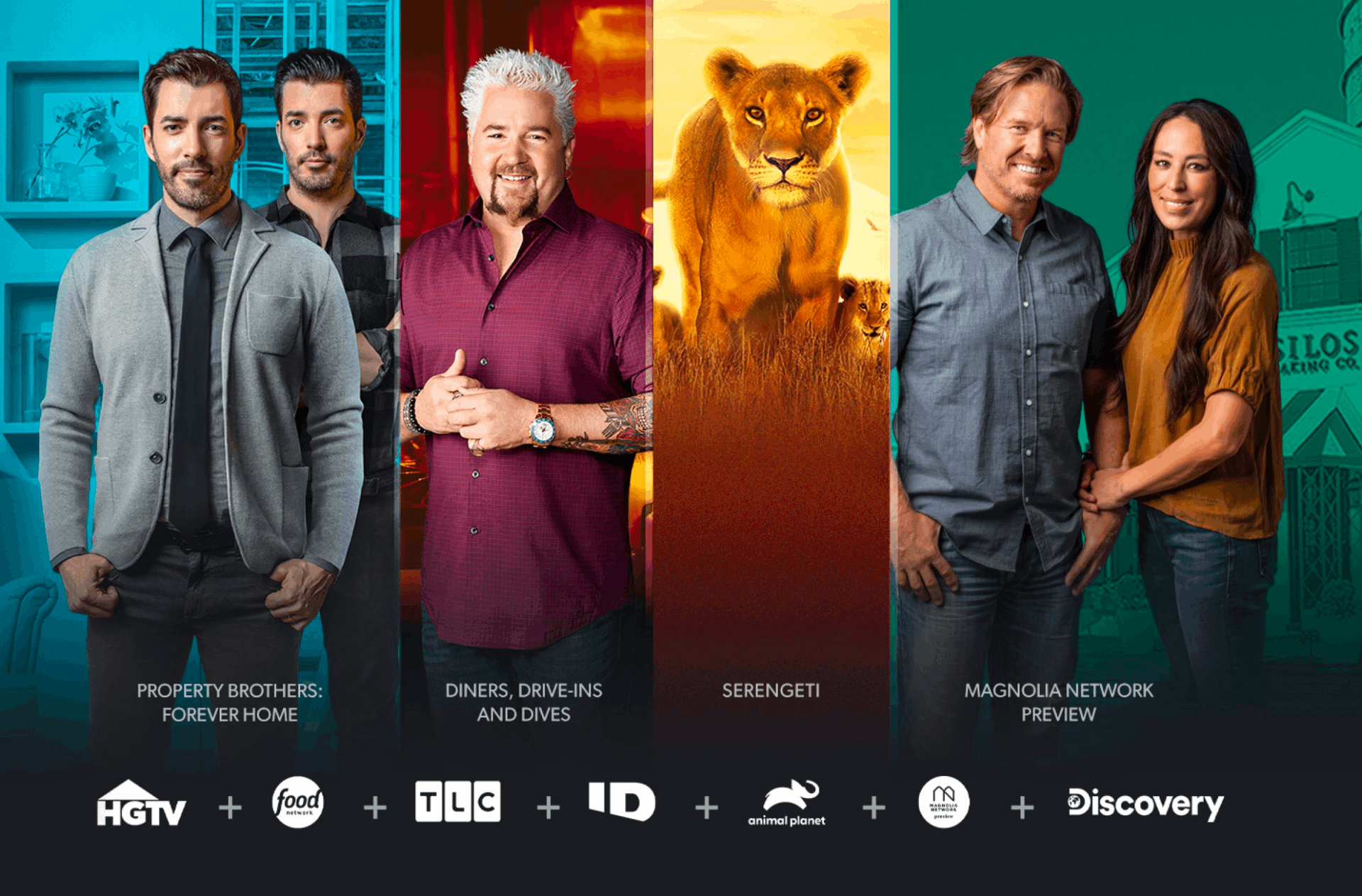 I can choose from many categories, such as True Crime, Documentaries, Paranormal and Unexplained, Adventure and Exploration, Scient and Technology, and Nature and Animals.
But if you are the type of person who is more into Relationships, Home, Food, and Lifestyle content, this app has lots in store for you as well.
Watch Anytime and Anywhere
I have full access to watch my favorite shows anytime, anywhere. I can watch from any device, whether I'm on my phone, tablet, computer, game console, or through a connected TV with Chromecast.
Also read: Chromecast With Android TV And Remote Control – Learn How It Works
Pricing and Subscription
With my discovery+ subscription, I can share my account and watch up to four screens simultaneously at no extra cost.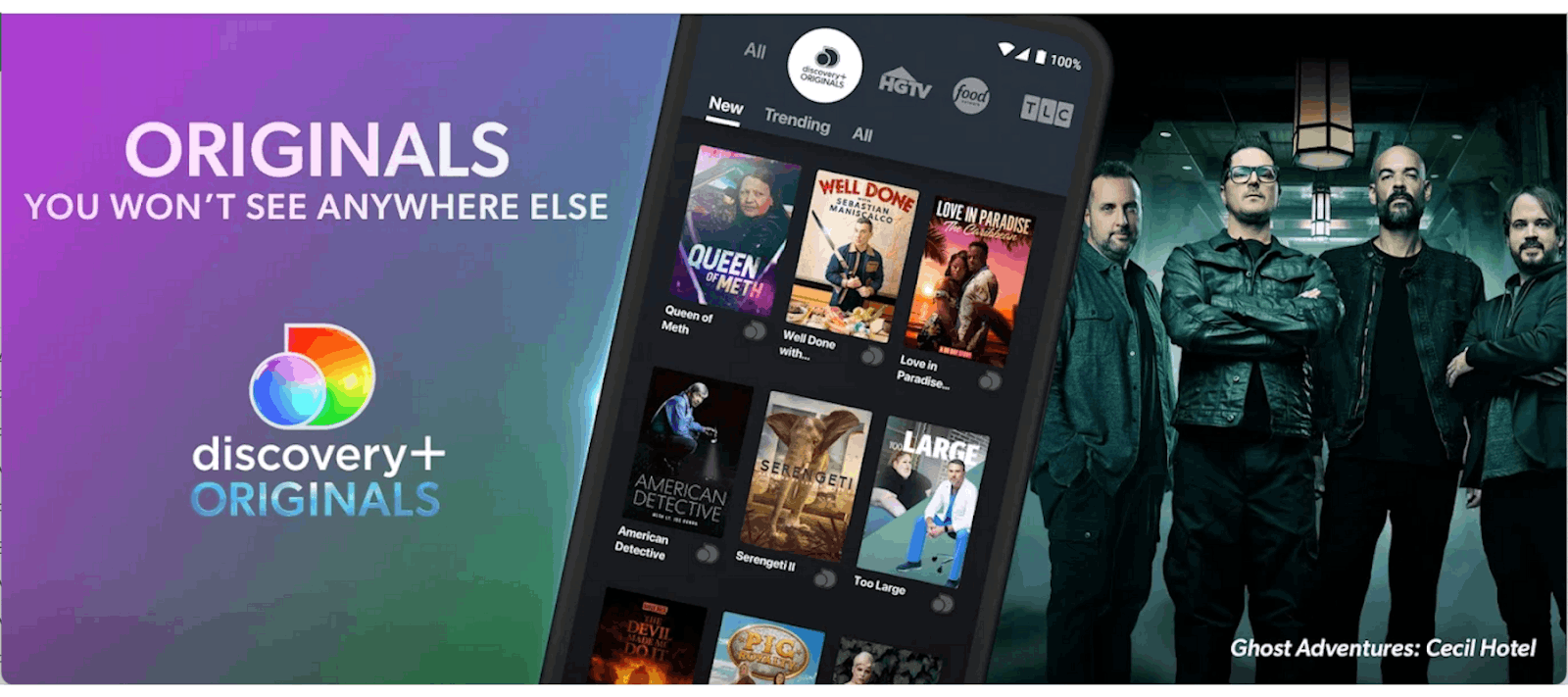 The discovery+ streaming service is also great for friends or families because the app allows up to five personalized profiles in one account.
I pay $20.00 for the annual subscription, and I can say that I've been getting back my money's worth.
However, for those who are not ready to commit for an entire year, a monthly subscription can be purchased for only $2.50.
Available Globally
Before, discovery+ was available only to customers in the US and US territories.
But now, discovery+ is available globally, so anyone from anywhere in the world can enjoy and discover new shows to watch.
Also read: Star+ App – Discover This Ultimate Streaming Experience 
The Home and Browse Tab – Find What You Love
The app has five main tabs — Home, Browse, My List, Search, and Account. Much of the content I stream in this app is recommended to me and shows up on my Home tab.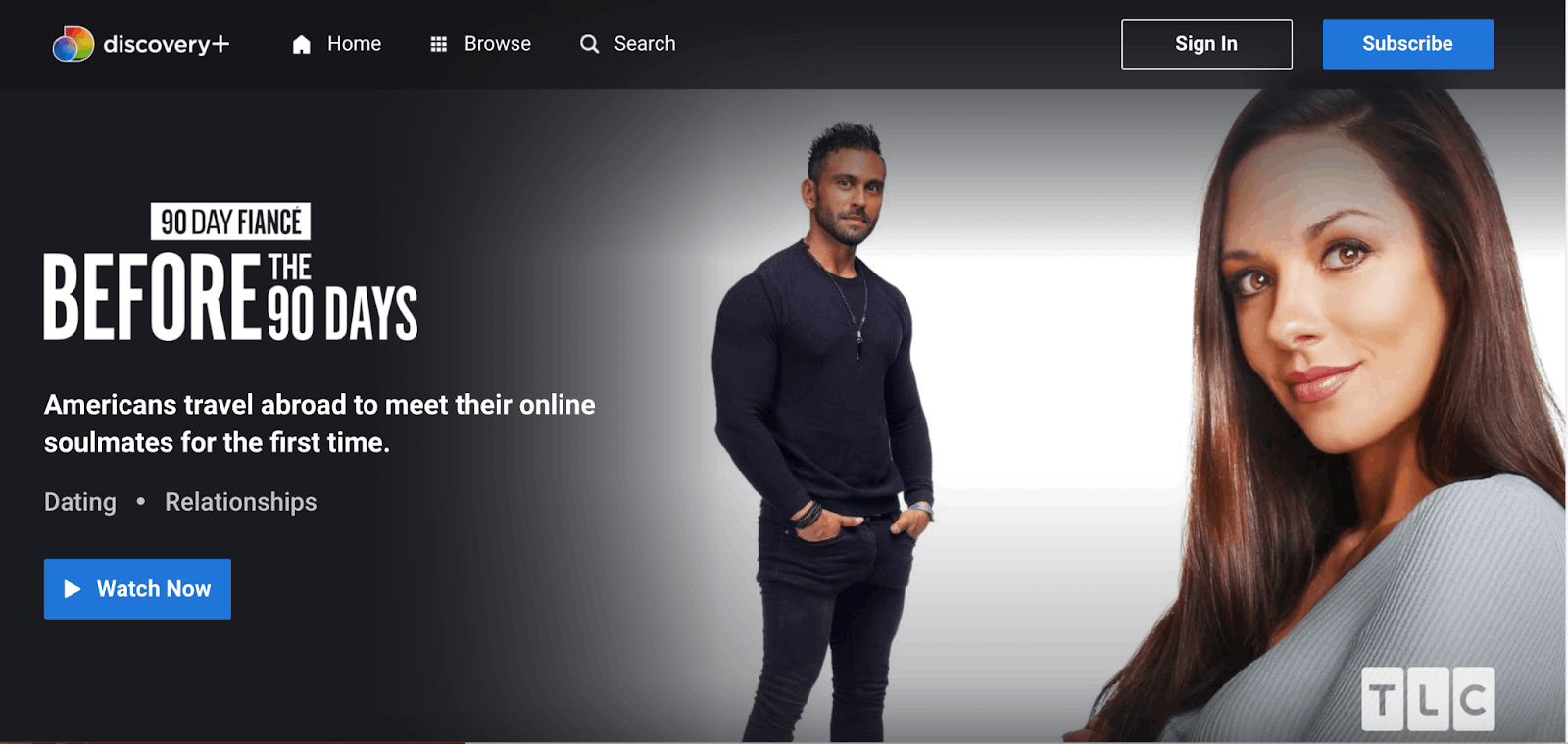 There are 16 channels to choose from — DMax, Sci, Discovery Asia, BBC, History, Travel Channel, Animal Planet, Own, AFN, Magnolia Network, ID, Discovery, HGTV, TLC, Food Network, and discovery+ Originals.
Opening the Home tab feels like opening a Christmas present. I don't know what I'm going to get, but I know I'll love it no matter what. The Home tab is different for every user because it provides personalized recommendations based on preferences and viewing activity.
The Browse tab is similar to the Home tab. The only difference is finding shows based on category is easier.
Adding Titles to My List
Like other streaming platforms, discovery+ makes it easier for users like me to retrieve my favorite shows by adding them to a page called "My List," where all my favorite shows appear.
I like how I no longer have to search for a certain show under the Home or Browse tab and can save the time I would have spent scrolling through many titles.
To add titles under My List, I just press the plus sign button. The button will turn into a checkmark after the show has been successfully added to My List.
Watching Shows With discovery+
After I click on a title that I want to watch, I am redirected to a page with information and details about the show. The information is divided into three main categories — Episodes, About the Show, and You May Also Like.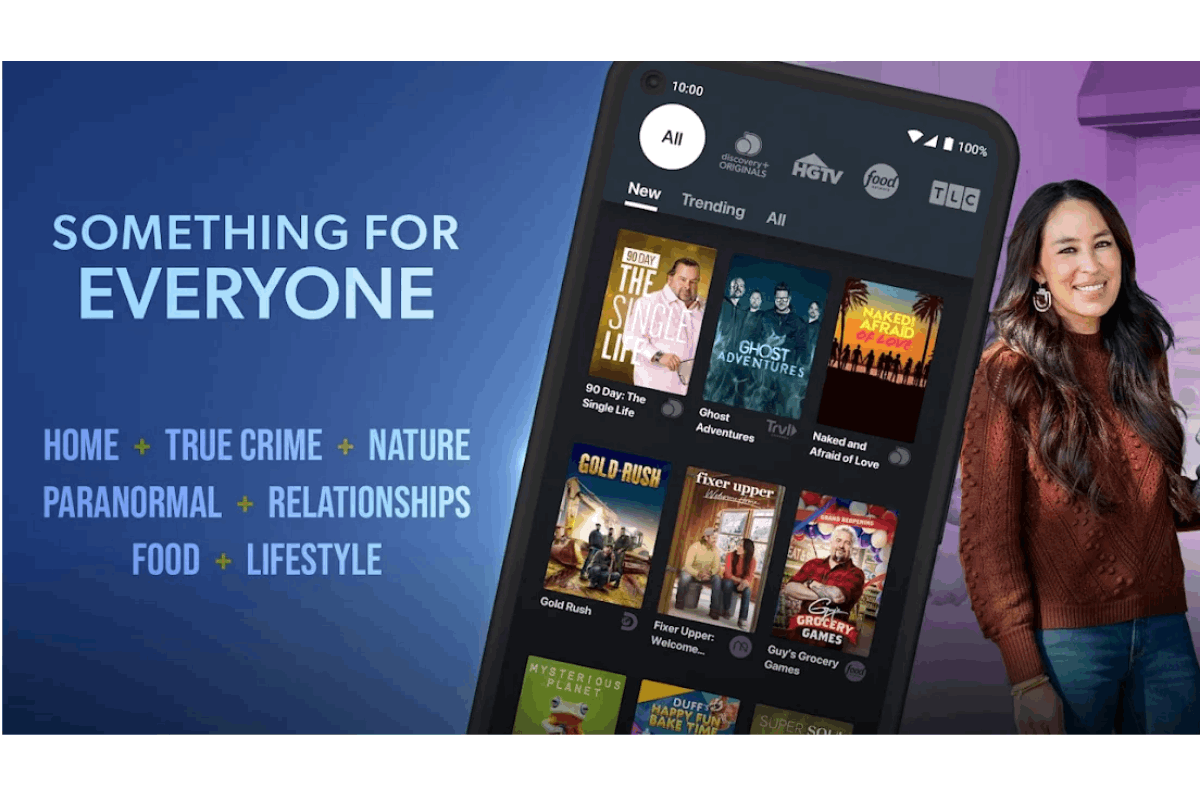 The app's interface is pretty basic and simple to use. Episodes contain thumbnails of the show's episodes, the title, episode and season number, and the duration.
To watch a specific episode, all I have to do is click on the thumbnail. The episode's synopsis can be read after pressing the three dots beside the title.
About the Show contains a synopsis of the entire show and the categories under which the show can be found.
The You May Also Like Section
Perhaps one underrated feature of this app is its ability to group similar shows and create a list that appears under the You May Also Like page.
Once I finish a show I liked, I usually head to the You May Also Like page to find a similar show to the one I just watched. I always end up finding shows that are equally or even better than the ones I previously watched!
Also read: WeTV – Watch Dramas and Shows
Adding Profiles in discovery+ – Personalize the Viewing Experience
Profiles are very important, especially since I use my discovery+ subscription with four other members of my family, who all have different tastes in shows.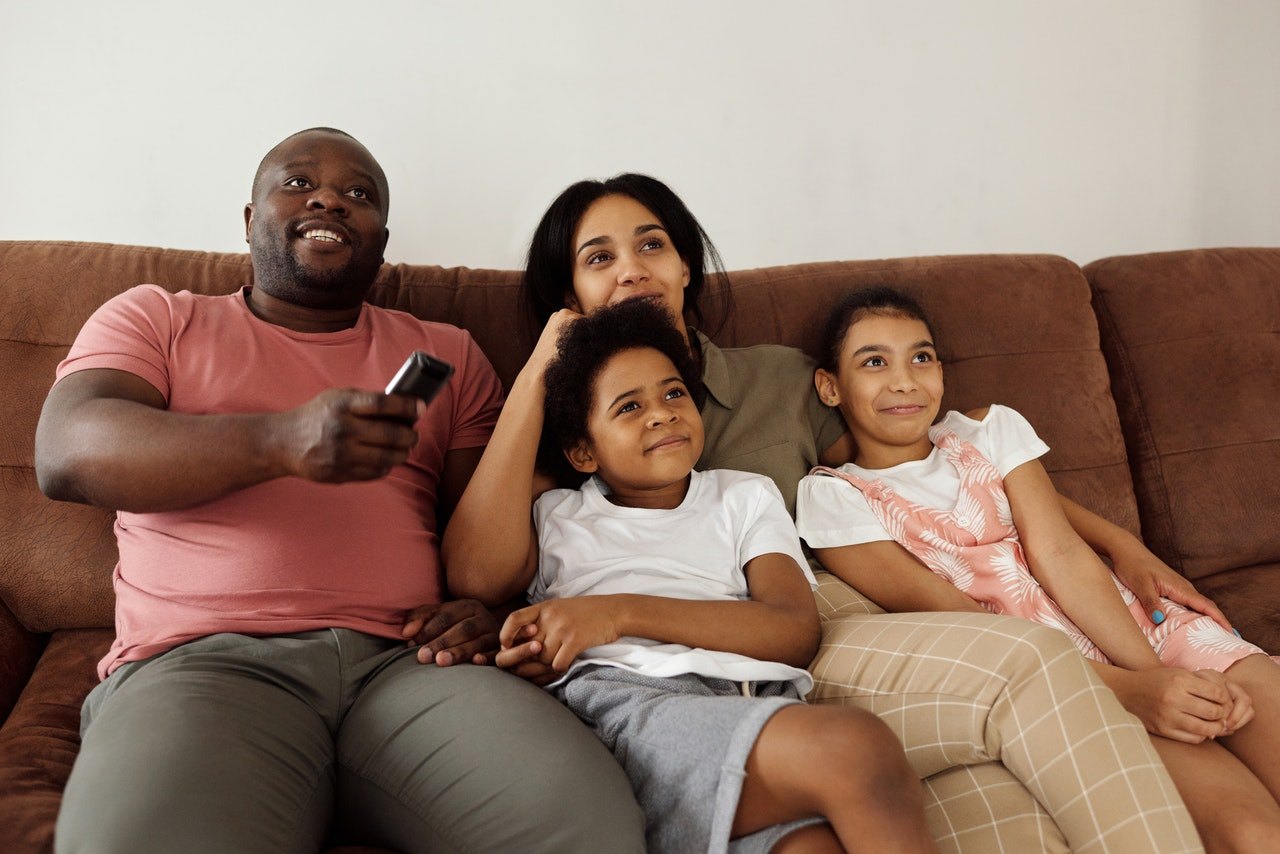 Because I don't want them messing up my algorithm or causing the app to make recommendations based on my five-year-old sister's viewing activity, creating individual watching profiles is the best solution.
To add a profile, I just head to the Account tab and press the plus-sign icon above the Add Profile text. I type in the name and select a profile image to make it distinct from other profiles. Then, I hit Save in the upper rightmost corner.
The Account Tab also offers the function to change my email address and password.
Save Data By Turning Off Cellular Streaming
By default, the app allows streaming over cellular data, but I don't want to accidentally use up all my data.
I can turn this feature off by going to the Settings section and toggling the Stream Over Cellular option. This lets me only watch shows using the app while connected to WiFi, saving me data overage charges.
Also read: Apple Tv App – Find Out How to Use and Download It
Points for Improvement
My overall experience in using discovery+ has been nothing but great, and I really don't have any major complaints aside from buffering issues and some minor glitches while watching.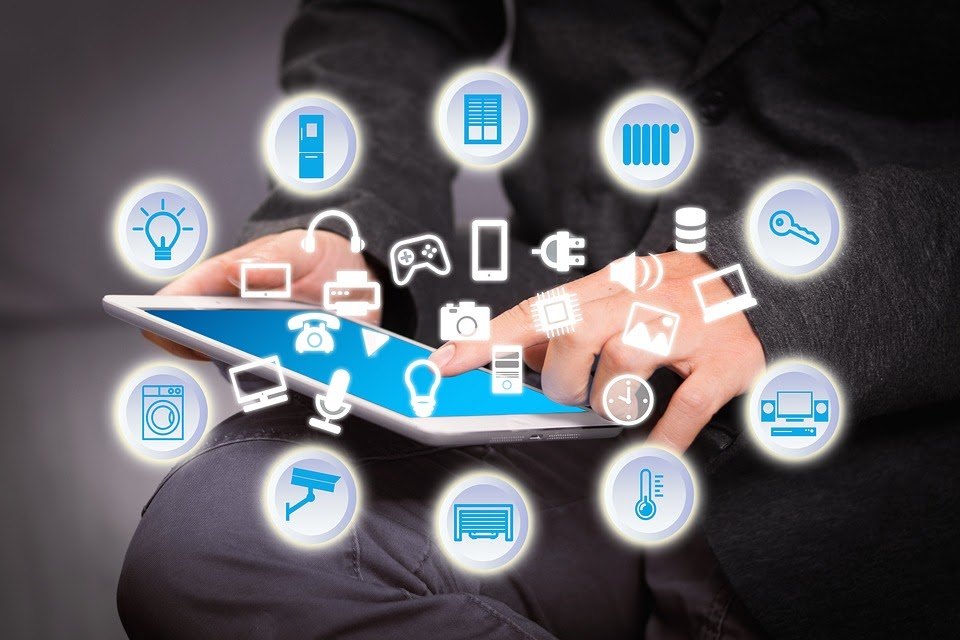 However, the app could still use a few improvements, such as adding a password for every profile so that users can protect their accounts.
Sometimes, the subtitles and audio also do not sync with the video, which can get annoying. Further, while connecting to Chromecast devices is mostly smooth, there are still some glitches that the developers can improve on.
I tried clearing my cache before I used the application, and it has worked pretty well, but I hope that I no longer have to do this every time to avoid buffering and other minor glitches.
Availability for Other Users
I hope the application will also be available to Apple TV and other systems in the future because I think many people would like to use the app but do not have Chromecast televisions.
Conclusion
The discovery+ platform is a great streaming service that brings my favorite channels and stations together in one app for a very affordable price. I've had a blast watching recommended shows and discovering hidden gems that I would've never heard of if not for this application.
Streaming platforms such as discovery+ make television more accessible to all, especially those who have migrated media consumption to their laptops and mobile phones. I am excited to see what discovery+ has to offer in the future as they continuously develop and improve their services.